Access to the World of Blockchain & Distributed Ledger technology
Our mission is to keep clients competitive!
We enable them to run their business faster, cheaper and safer worldwide by using new technologies like Blockchain and Distributed Ledgers.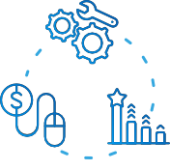 We introduce clients to
Blockchain technologies
and the capabilities of
digital currencies
We assist clients to
identify opportunities and
take educated business
strategy decisions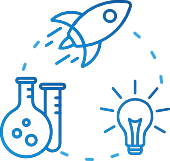 We support clients design,
validate, implement and
operate powerful business
services capabilities Our financing products will support your corporate enterprise and start-ups developing convincing investor cases, enabling investors to make quality investment decision based our due-diligence.
Our legal & compliance products will ensure that you meet the regulatory data protection compliance, enable you to hold annual share holder e-voting events and allow you to validate or prove crypto ownership.
"Great business network with smart people who know their stuff."
Dennis Flad - Managing Partner
Prospire AG
"BIG is a professional set-up with vast experiences in the field of financial services as well as block-chain technology related business in Europe." 
Haruhito Imakoji - CEO
Salzworth Asset Management Pte. Ltd.
 "BIG handled every assigned aspect of our project to our highest satisfaction. Every task was performed in quality, time and budget."
Michael Mildenberger - CEO
Series One
TokenomaticTokenomatic is the next generation asset management platform: a platform for creating, managing and trading portfolios of digital assets. Tokenomatic is a platform for...
Read More