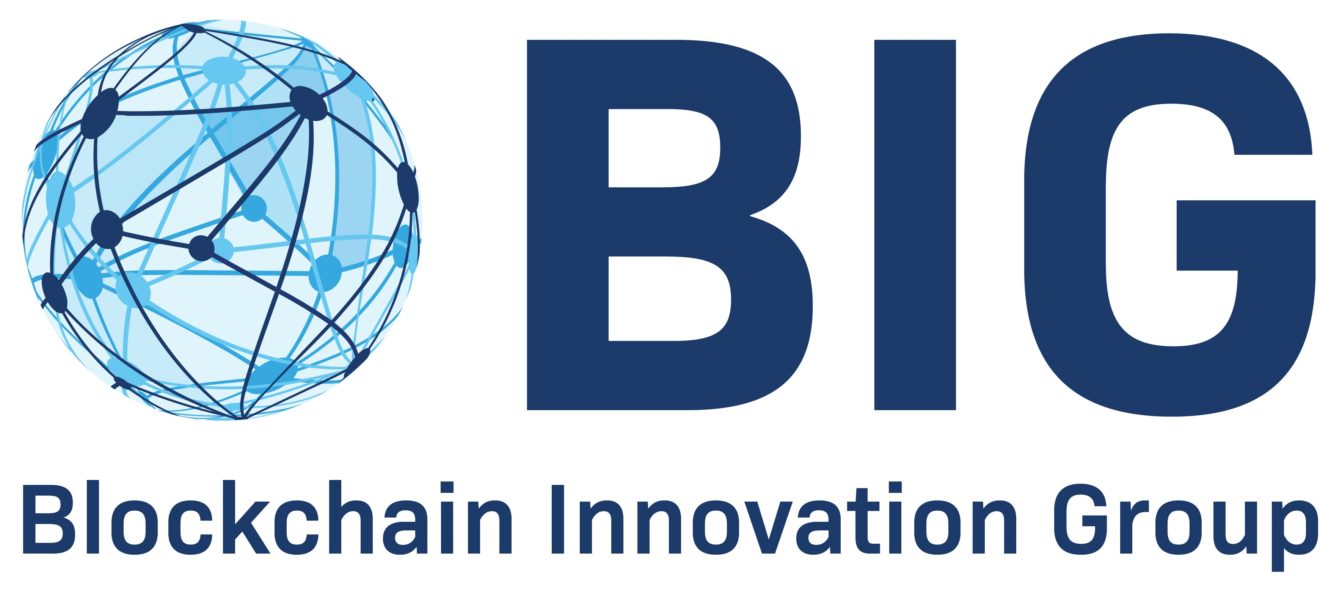 BIG Weekly Newsletter

A Message To The Reader
Welcome to the BIG weekly Newsletter!
This week read about how Government Accountability Office makes blockchain policy recommendations, why gold market to use enterprise blockchain for gold bar integrity and how Ukraine pushes for membership in European Blockchain Partnership.



We offer a free consultation with access to the blockchain insights. Book your free consultation with us
here
.
BIG SERVICES
Would you like to know more about our services? We can help provide your business complete a due-diligence before entering an investment. BIG can also help your business obtain funding by managing your investor story.
DUE DILIGENCE
: What you do not know will hurt you! Therefore, we encourage you to complete a due-diligence before you enter an investment. Our experiences and dedicated resources will enhance your investment decision and improve your long-term return. Click

here
for more information.
FUNDING AND INVESTOR READINESS
: If you need help to prepare a convincing equity & investor story, BIG will provide the full preparation service to secure your investor readiness and ensure a professional appearance. Click

here
for more information.
If you are interested in more of our services including Data Protection and C-Level Education, click
here
for more information.
BLOCKCHAIN HEADLINES
Government Accountability Office makes blockchain policy recommendations
Government Accountability Office published a

report

on blockchain targeted at Congress. It made four policy recommendations relating to standards, oversight, education and use cases.
Gold market to use enterprise blockchain for gold bar integrity
London Bullion Market Association and the

World Gold Council

announced a joint initiative to use enterprise blockchain to ensure

gold

bar integrity.
Ukraine pushes for membership in European Blockchain Partnership
Activists and lawmakers in Kyiv believe the recently adopted law "On Virtual Assets" opens the way for the country to become a blockchain leader on the Old Continent.
REGULATED DIGITAL ASSETS (STO, TRADING, CUSTODY, COMPLIANCE)
The revolutionary movement of old Wall Street into tokenization
Security tokens are reshaping the way we think about portfolio management, blockchain, and regulatory compliance.
Jonah Schulman from Security Token Market shares growth plans, strategy for 2022
Jonah Schulman from Security Token Market, which is sharply focused on the blockchain-based security tokens sector, explained why blockchain or DLT-powered security tokens are a fast-growing asset class.
Dubai sets up watchdog as part of landmark digital assets law
Dubai ruler revealed the introduction of a new regulator in charge of digital assets. The newly formed Virtual Assets Regulatory Authority.
FINANCIAL SERVICES & CENTRAL BANK DIGITAL CURRENCY (CBDC)
Bank of England joins MIT CBDC roster
The Bank will partner with the MIT Media Lab's Digital Currency Initiative (DCI) team to explore potential technical challenges, trade-offs, opportunities and risks involved in designing a CBDC system.
BIS partners with Australia, Singapore on multi-CBDC platform pilot
BIS announced that has completed its multi-CBDC pilot with four central banks. Project Dunbar explored how a common platform for multiple CBDCs could enable cheaper, faster, and safer cross-border payments.
Bank of Japan enters second phase of CBDC experiments
Bank of Japan announced that it has completed the first phase of its Central Bank Digital Currency (

CBDC

) Proof of Concept (PoC) on schedule and will begin its second phase in April.
CRYPTOCURRENCIES, DeFi and NFT
Bitcoin holds steady as Luna Foundation guard slows purchases
Bitcoin's ascent stalled near the 200-day average level as Luna Foundation Guard (LFG), focused on UST, slowed its rate of buying the largest cryptocurrency.
Binance launches Binance Bridge 2.0 to integrate CeFi and DeFi
Binance announced the rollout of Binance Bridge 2.0. The feature enables users to bridge assets from any blockchain, including tokens not listed on the Binance app, to the BNB Chain.
WWE partners with Fanatics, including for NFTs
World Wrestling Entertainment is joining

Fanatics'

digital platform. The collaboration will incorporate e-commerce, licensed merchandise, physical trading cards and NFTs.
RECOMMENDED INDUSTRY REPORTS AND BOOKS
A New Intellectual Framework - Connecting the Invisible Dots
This paper aims to set out some relevant ideas for the creation and establishment of a successful Financial DIGITAL MARKET INFRASTRUCTURE provider.
DLT in the Real World 2021
This survey draws on direct feedback from over 140 organisations around the globe: from all industry segments and geographies.
PODCAST SERIES
THE SWISS ROAD TO CRYPTO PODCAST
In this podcast Didier Borel discovers people in Switzerland playing an active role in crypto and tech. He talks to entrepreneurs, tech innovators and disruptors shaping the future in this country.

Switzerland has always played a key role in banking and has recognized the need to foster innovation.
Laura Shin is a crypto/blockchain journalist and host of the Unchained and Unconfirmed podcasts. As a former senior editor of Forbes, she was the first mainstream reporter to cover crypto assets full-time. She gives an overview to all experts and novices alike on the use cases making a real impact, and their vision for the future of this innovative technology!
Got a question?
Or perhaps a suggestion? We'd love your feedback.
Contact Rali Hill
- content provider of this Newsletter.