Sell side, funding, buy side & business partner reliability
We orchestrate your due-diligence process, supporting the data room setup, buy side due-diligence and business partner reliability due-diligence with the mindset "what you do not know will hurt you".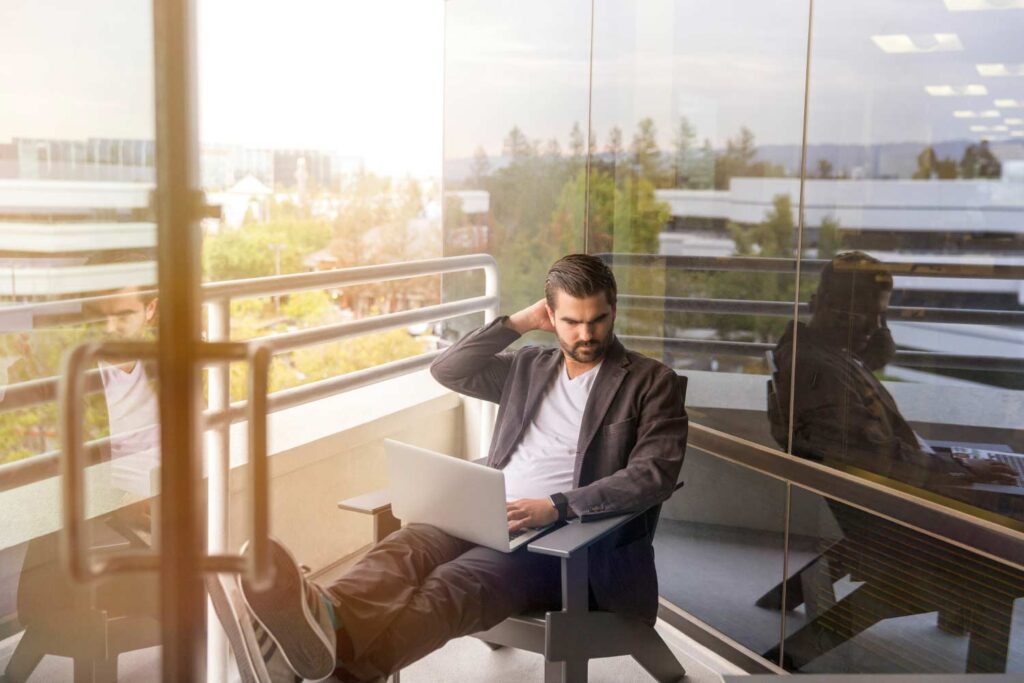 1.Buy side due-diligence (investor view)
What you do not know will hurt you! Therefore, we encourage you to complete a due-diligence before you enter an investment. Our experiences and dedicated resources will enhance your investment decision and improve your long-term return.
Service modules of buy side due-diligence:
A) Strategy due-diligence
Strategy due-diligence includes the outside view with market trends and a competitor analysis which is reflected finally in the market positioning, the service/product offering and an assessment of the future market penetration.
B) Finance and business plan due-diligence
Finance and business plan due-diligence is the reflection of commercial terms and the match of historic and future market penetration and financials including scenarios and sensitivity analysis. We will prepare a financial plan and a company valuation for you.
C) Technology due-diligence
Technology due-diligence provides insights of the technology feasibility and functionality in comparison with existing technology approaches. We can provide Third party software/solution due-diligence and technology valuation support.
D) Regulatory/Compliance Due-Diligence
Regulatory and legal due-diligence provides insights for regulated entities e.g. financial intermediaries, capital market infrastructure providers or other entities with regulatory exposure.
E) Management and founders' team due-diligence
Additional insights of the management and founders' team can be provided by specific and dedicated human resource assessments. Partners in our network are able to provide these services and we are happy to establish the contact.
2.Sell side and funding due-diligence (company view)
Being due-diligence ready is one of the success factors to keep the momentum of a successful divestment or a successful funding round. We guide you to prepare a complete data room, using the right tools and support to manage the due-diligence process.
Service modules of sell side and funding due-diligence:
A)  Data room set-up and due-diligence readiness
Each investor will analyze your company e.g. in respect of a proper incorporation, existing company documents such as shareholder agreements, employment matters, contracts with financial impact, IP rights and technology documentation. All documents will be stored in a virtual data room which can be accessed and analyzed by all interested investors. We guide you to prepare a complete and satisfying data room and execute a review before you provide access to investors.
B)  Process & Q&A management
The complete data room setup is key to keep the momentum of a funding round. In addition, a well designed, communicated and executed process management is key as well. The moment the data room is opened, answers to raised questions and additional document requests need to be timely provided. With our experiences and additional resources, a professional appearance is secured and you increase your chance for a successful divestment and funding round.
3.Business partner reliability due-diligence (client and business partner view)
Entering a service agreement with a new business partner results in a dependency for you for a longer period. We support you to check the reliability of your new business partner with a focus on (i) background and legal assessment and (ii) technology assessment.
Service modules of business partner reliability due-diligence:
A)  Background and legal assessment
An overall background and legal check is a profound basis of a long-term business partnership. We are able to provide a sufficient background check to enter a new business partnership with our market insights and network.
B)  Technology assessment
The technology assessment provides you insights of the quality and reliance of the operation of your new business partner to reduce the risk of a potential default. You can build on in-deep technology experiences and interface checks which can be combined with your internal competences and resources.
For whom have we developed the service?
Companies and startups preparing a financing round
Companies making an acquisition
Board of directors and founders searching for strategic investors
Investors and shareholders with the intention to exit
VC's and Corporate VC's as professional service for their portfolio companies
Family Offices and HNWI with interest in private equity and enhancing value creation
Business Angels preferring to outsource workload and securing professionalism
Clients and business partners entering into new commercial agreement
Example when you may need to due-diligence service:
Funding round
Capital increase with new shareholders
Buy-in of strategic investor
Exit
Divestment
Acquisition
New Business partnership respective client agreement
The offerings can be customized based to our customer needs:
Data room setup
Data room review
Process & Q&A management
Strategy due-diligence
Market research and competitor analysis
Outside view and market trends
Finance and business plan due-diligence
Technology due-diligence
Management and founders' due-diligence
Business partner due-diligence
The purpose of the due-diligence is to reduce the information asymmetry of the company and the investor and business partner.
The company has full insights of all circumstances and the investors have only limited insights. Therefore, the company needs to transmit the full insights quickly and structured towards the investor and business partners. The company needs to be due-diligence ready for an effective and systematic review of all documentations in a virtual data room. It seems unprofessional towards investors if standard requests cannot be provided in a short period of time. You will lose the "momentum" with limited chances to approach the investor again.
Plan two to four weeks to be due-diligence ready. For the due-diligence process itself, plan three to six weeks. That means for investors they need to be decision ready after the due-diligence process of three to six weeks. The due-diligence process is time consuming. To be effective it is recommended to structure the output at the beginning. Our in-depth experience will guide you to be effective independently in which role you are. We worked multiple times on all sides.
Are you due-diligence ready? Let's find out together in our structured process:
Call us and fix an appointment. We offer 2 hours free advisory to understand your needs and define how we can support you.
We prepare a written proposal for you within 3 days.
You provide feedback to the proposal and amendments to your specific requirements.
After the signed agreement and payment we start accordingly to the agreed timeline.
CONTACT US
Data room
due-diligence
Sell-side due-diligence
Buy-side due-diligence
Strategy due-diligence
Finance due-diligence
Business plan due-diligence
Commercial due-diligence
Technology due-diligence
Management due-diligence
Founders' due-diligence
Business partner due-diligence
Client due-diligence
Business partner reliability
Business partner assessment
Funding
Capital increase
Exit
Divestment
Acquisition