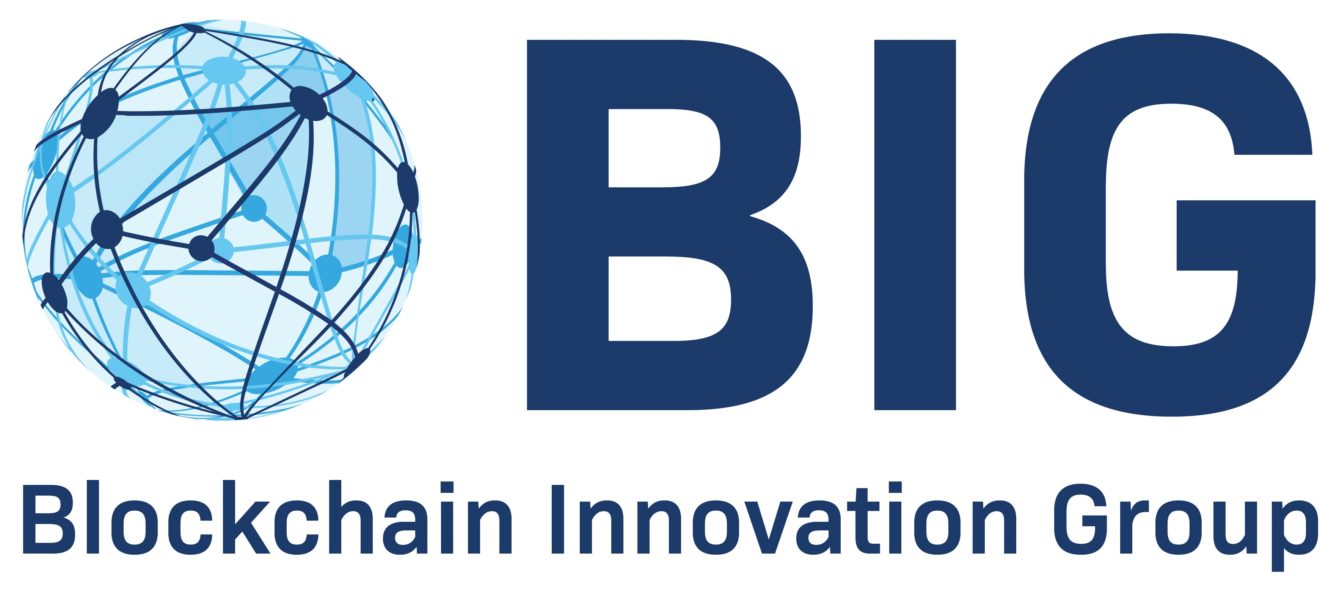 BIG Weekly Newsletter

A Message To The Reader
Welcome to the BIG weekly Newsletter!
This week read about how Japanese cryptocurrency exchange Coincheck to go public on Nasdaq in $1.25 Billion deal, why Wolters Kluwer partners NYDIG to roll out Bitcoin Regulatory Risk Assessment and how NFL reverses course on blockchain sponsorships, keeps ban on crypto and token deals.



We offer a free consultation with access to the blockchain insights. Book your free consultation with us
here
.
BIG SERVICES
Would you like to know more about our services? We can help provide your business complete a due-diligence before entering an investment. BIG can also help your business obtain funding by managing your investor story.
DUE DILIGENCE
: What you do not know will hurt you! Therefore, we encourage you to complete a due-diligence before you enter an investment. Our experiences and dedicated resources will enhance your investment decision and improve your long-term return. Click

here
for more information.
FUNDING AND INVESTOR READINESS
: If you need help to prepare a convincing equity & investor story, BIG will provide the full preparation service to secure your investor readiness and ensure a professional appearance. Click

here
for more information.
If you are interested in more of our services including Data Protection and C-Level Education, click
here
for more information.
BLOCKCHAIN HEADLINES
Japanese cryptocurrency exchange Coincheck to go public on Nasdaq in $1.25 Billion deal
Coincheck plans to go public by merging with Thunder Bridge Capital Partners IV. The combined entity name is Coincheck Group NV.
Wolters Kluwer partners NYDIG to roll out Bitcoin Regulatory Risk Assessment
The Bitcoin Risk Assessment evaluates a financial institution's control environment related to its participation in the NYDIG Bitcoin platform.
NFL reverses course on blockchain sponsorships, keeps ban on crypto and token deals
The NFL decided to allow promotional relationships with blockchain companies and its own evaluation of blockchain technology.
REGULATED DIGITAL ASSETS (STO, TRADING, CUSTODY, COMPLIANCE)
INX ATS prepared for securities token listings
INX Group, plans to offer non-deliverable cryptocurrency forwards to banks and to announce primary issuances and new secondary trading listings of regulated securities tokens.
European 'MiCA' regulation on digital assets: Where do we stand?
The proposed European Union Regulation on Markets in Crypto Assets was voted in the European Union Parliament's Committee on Economic and Monetary Affairs, the amendment to ban on Bitcoin was rejected.
Dubai sets up watchdog as part of landmark digital assets law
Dubai ruler revealed the introduction of a new regulator in charge of digital assets. The newly formed Virtual Assets Regulatory Authority.
FINANCIAL SERVICES & CENTRAL BANK DIGITAL CURRENCY (CBDC)
Euroclear invests in Fnality, blockchain-based synthetic CBDC
Euroclear

invested in

Fnality

, the regulated blockchain payments consortium. That makes it a so-called wholesale synthetic CBDC where the purpose is for institutions to use it for settlement, blockchain-based transactions.
Central banks develop prototypes for cross-border CBDC interoperability
Led by the BIS Innovation Hub's Singapore Centre, Project Dunbar proved that financial institutions could use CBDCs issued by participating central banks to transact directly with each other on a shared platform.
Ukraine CBDC Is progressing during wartime:
Stellar CEO Denelle Dixon said that Ukraine is still developing its CBDC during armed conflict with Russia. Ukraine has recently started to accept cryptocurrency donations for aid, calling that decision a sign of innovation within Ukraine's government.
CRYPTOCURRENCIES, DeFi and NFT
Cryptocurrency exchange FTX invests $100 million in banking app Dave
Dave plans to use the investment to fund its growth and future initiatives, including its entry into the digital assets industry. The banking app is exploring ways to introduce crypto payments to its platform with FTX US acting as its exclusive crypto partner.
Li Finance protocol loses $600,000 in latest DeFi exploit
The Li Finance swap aggregator has experienced a smart contract exploit leading to the loss of around $600,000 from 29 users' wallets. Some of them have been reimbursed after a hacker exploited a bug in the project's smart contract.
Bulgari Italian luxury brand launches NFTs on Polygon blockchain
Bulgari has launched its NFT collection on blockchain. The Italian luxury brand also released the BVLGARI Singularity NFT.
RECOMMENDED INDUSTRY REPORTS AND BOOKS
A New Intellectual Framework - Connecting the Invisible Dots
This paper aims to set out some relevant ideas for the creation and establishment of a successful Financial DIGITAL MARKET INFRASTRUCTURE provider.
DLT in the Real World 2021
This survey draws on direct feedback from over 140 organisations around the globe: from all industry segments and geographies.
PODCAST SERIES
THE SWISS ROAD TO CRYPTO PODCAST
In this podcast Didier Borel discovers people in Switzerland playing an active role in crypto and tech. He talks to entrepreneurs, tech innovators and disruptors shaping the future in this country.

Switzerland has always played a key role in banking and has recognized the need to foster innovation.
Laura Shin is a crypto/blockchain journalist and host of the Unchained and Unconfirmed podcasts. As a former senior editor of Forbes, she was the first mainstream reporter to cover crypto assets full-time. She gives an overview to all experts and novices alike on the use cases making a real impact, and their vision for the future of this innovative technology!
Got a question?
Or perhaps a suggestion? We'd love your feedback.
Contact Rali Hill
- content provider of this Newsletter.