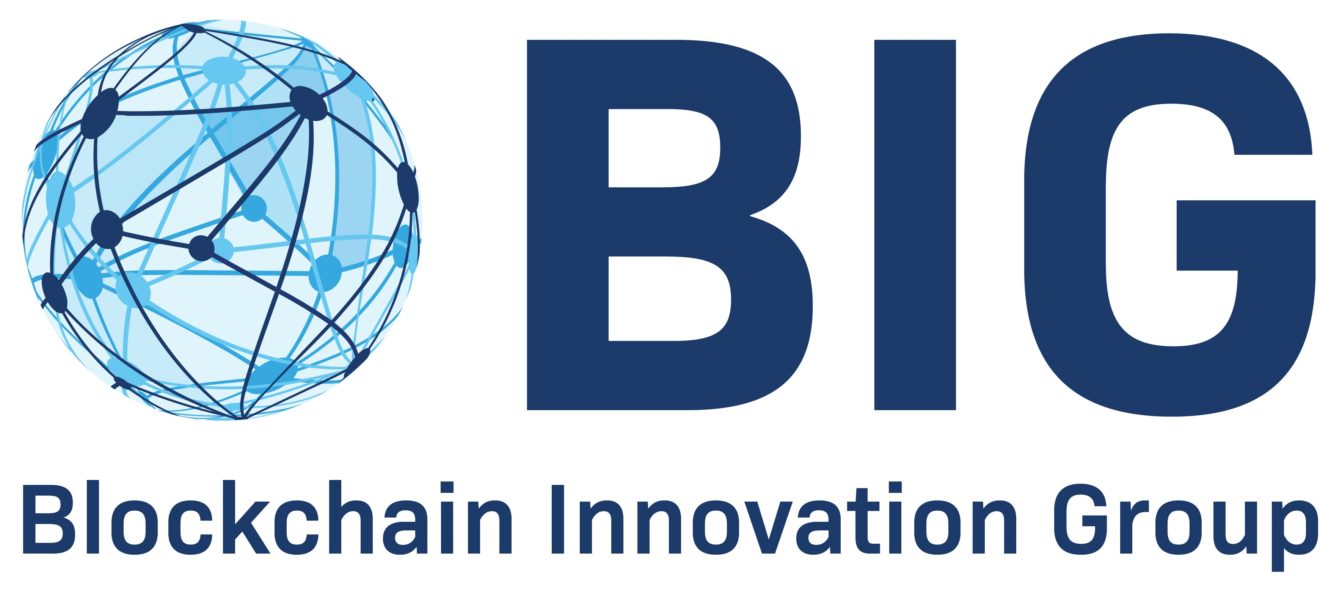 BIG Weekly Newsletter

A Message To The Reader
Welcome to the BIG weekly Newsletter!
This week read about how FIFA announces partnership with blockchain company Algorand, why SEC boosts crypto-assets enforcement team and how Samsung Asset Management to launch blockchain ETF.



We offer a free consultation with access to the blockchain insights. Book your free consultation with us
here
.
BIG SERVICES
Would you like to know more about our services? We can help provide your business complete a due-diligence before entering an investment. BIG can also help your business obtain funding by managing your investor story.
DUE DILIGENCE
: What you do not know will hurt you! Therefore, we encourage you to complete a due-diligence before you enter an investment. Our experiences and dedicated resources will enhance your investment decision and improve your long-term return. Click

here
for more information.
FUNDING AND INVESTOR READINESS
: If you need help to prepare a convincing equity & investor story, BIG will provide the full preparation service to secure your investor readiness and ensure a professional appearance. Click

here
for more information.
If you are interested in more of our services including Data Protection and C-Level Education, click
here
for more information.
BLOCKCHAIN HEADLINES
FIFA announces partnership with blockchain company Algorand
FIFA has teamed up with blockchain technology company

Algorand

to agree a sponsorship and technical partnership deal.
SEC boosts crypto-assets enforcement team
SEC announced it is increasing the size of its Crypto Assets and Cyber Unit from 30 to 50 people. It will use the additional resources to target securities infringements relating to token offerings, NFTs, exchanges, lending, DeFi and stablecoins.
Samsung Asset Management to launch blockchain ETF
The Hong Kong arm of SAM is the latest to launch a blockchain ETF. Among Amplify's ETF portfolio is BLOK, a blockchain and cryptocurrency ETF with more than $800 million in assets under management.
REGULATED DIGITAL ASSETS (STO, TRADING, CUSTODY, COMPLIANCE)
French basketball team Elan Béarnais pursues STO using Avalanche, Securitize
The law firm of

FieldFisher

advised CSG on the security token offering. Pau Basketball Team Tokens will be security tokens that are qualified as financial securities, but holders of tokens will not be traditional shareholders of the Pau basketball club.
Paraiso Real Estate introduces tokenized vacation rental portfolio
Paraiso Real Estate

has launched its own token for its vacation rental portfolio. Founded by blockchain and real estate entrepreneur,

Paraiso Real Estate

will allow exclusive access to its LATAM rental units for the firm's token holders and investors.
U.S. Bill proposes National Strategy for blockchain, DLT
"Distributed ledger technology (DLT) has the potential to make commerce more secure and transparent, as well as reduce marketplace friction,". "Distributed ledgers have a wide range of applications from supply chain management to healthcare records."
FINANCIAL SERVICES & CENTRAL BANK DIGITAL CURRENCY (CBDC)
BlackRock launches its first crypto-exposed ETF with sizable Coinbase allocation
BlackRock, the world's biggest asset manager, has listed its iShares exchange-traded fund (ETF) to allow investors to gain exposure to the

blockchain

and cryptocurrency market without directly investing in crypto.
Hong Kong Monetary Authority invites views on retail CBDC
HKMA has issued a discussion paper inviting views on the key issues around a retail CBDC.The central banks of almost every major economy worldwide are studying or developing CBDCs.
ECB issues expression of interest for CBDC prototype user interfaces
Selected front-end providers will form a pool of providers with which the ECB can collaborate on the development of prototypes that address specific use cases for the CBDC payment process.
CRYPTOCURRENCIES, DeFi and NFT
Finance School Bentley University now accepts cryptocurrency payments for tuition
The school has partnered with Coinbase in order to give students and their families the ability to pay tuition with crypto. Bentley will accept three crypto assets including bitcoin, ethereum, and usd coin.
More than $1.6 billion exploited from DeFi so far in 2022
The decentralized finance (DeFi) space has been rife with hacks, exploits and scams so far this year, with over $1.6 billion in crypto stolen from users, surpassing the total amount stolen in 2020 and 2021 combined.
Mercedes x FTX partner to release an F1 NFT collection
The Mercedes-AMG Petronas has partnered up with FTX to release an F1 NFT collection to engage with their fans. According to the press release, the F1 team is collaborating with various artists throughout the 2022 race calendar.
RECOMMENDED INDUSTRY REPORTS AND BOOKS
A New Intellectual Framework - Connecting the Invisible Dots
This paper aims to set out some relevant ideas for the creation and establishment of a successful Financial DIGITAL MARKET INFRASTRUCTURE provider.
DLT in the Real World 2021
This survey draws on direct feedback from over 140 organisations around the globe: from all industry segments and geographies.
PODCAST SERIES
THE SWISS ROAD TO CRYPTO PODCAST
In this podcast Didier Borel discovers people in Switzerland playing an active role in crypto and tech. He talks to entrepreneurs, tech innovators and disruptors shaping the future in this country.

Switzerland has always played a key role in banking and has recognized the need to foster innovation.
Laura Shin is a crypto/blockchain journalist and host of the Unchained and Unconfirmed podcasts. As a former senior editor of Forbes, she was the first mainstream reporter to cover crypto assets full-time. She gives an overview to all experts and novices alike on the use cases making a real impact, and their vision for the future of this innovative technology!
Got a question?
Or perhaps a suggestion? We'd love your feedback.
Contact Rali Hill
- content provider of this Newsletter.