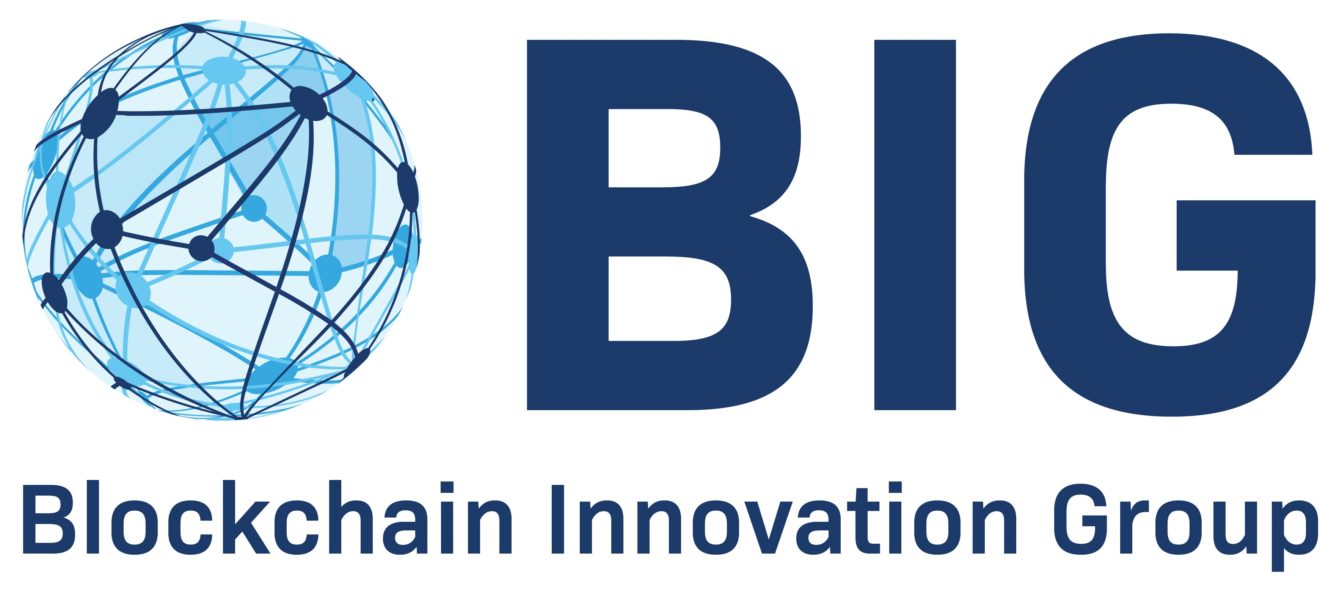 BIG Weekly Newsletter

A Message To The Reader
Welcome to the BIG weekly Newsletter!
This week read about how Binance sets up at Paris' STATION F to develop the Web.3 ecosystem in Europe, why BlockApps raises $41 million for enterprise blockchain solutions and how Switzerland is a leader in trading digital assets.

We offer a free consultation with access to the blockchain insights. Book your free consultation with us
here
.
BIG SERVICES
Would you like to know more about our services? We can help provide your business complete a due-diligence before entering an investment. BIG can also help your business obtain funding by managing your investor story.
DUE DILIGENCE
: What you do not know will hurt you! Therefore, we encourage you to complete a due-diligence before you enter an investment. Our experiences and dedicated resources will enhance your investment decision and improve your long-term return. Click

here
for more information.
FUNDING AND INVESTOR READINESS
: If you need help to prepare a convincing equity & investor story, BIG will provide the full preparation service to secure your investor readiness and ensure a professional appearance. Click

here
for more information.
If you are interested in more of our services including Data Protection and C-Level Education, click
here
for more information.
BLOCKCHAIN HEADLINES
Binance sets up at Paris' STATION F to develop the Web.3 ecosystem in Europe
This programme poured in a €100 million investment in France to make the country the heart of the European crypto community.
BlockApps raises $41 million for enterprise blockchain solutions
BlockApps announced that Liberty City Ventures led its $41 million Series B funding round. New investors in the round included Morgan Creek Digital, Eldetic Ventures and Givic.
Switzerland is a leader in trading digital assets
The global market capitalization grew to $2.1 trillion with an estimated 295 million users. These developments lead to a new dynamic in the trading execution venues.
REGULATED DIGITAL ASSETS (STO, TRADING, CUSTODY, COMPLIANCE)
EDSX intends to open the first Security Token Exchange in Switzerland
The launch could help the security token issuing and asset tokenization industry to take off as today there are many providers offering tokenization services but without the possibility to list the tokens.
Cannabis fund to sell crypto tokens to raise capital
With crypto tokens, GCCl is looking to raise more capital. The company is pursuing a STO and is about to start selling tokens on the Ethereum blockchain platform which show its equity instead of a traditional IPO.
UK crypto industry hopes for more clarity from planned stablecoin rules
A new regulatory package for crypto could clear up some gray areas for digital asset companies around which regulations they should comply with.
FINANCIAL SERVICES & CENTRAL BANK DIGITAL CURRENCY (CBDC)
ANZ, Westpac, CBA blockchain bank guarantee platform raises $9.4m funding
Lygon, the blockchain-based bank guarantee platform backed by three of Australia's biggest banks, ANZ, Westpac and Commonwealth Bank of Australia, said it raised a A$12.75m oversubscribed funding round.
Japan looks to Sweden for CBDC approach, not China
The Bank of Japan will shape the implementation of its CBDC pilots after Sweden's steady approach, not China's large pilot programs. It would make a decision on the issuance of a CBDC by 2026.
Non-Bank players find themselves at center of expanding CBDC debate
Public discussions about central bank digital currencies have either assumed or come to the conclusion that they should be two-tiered, with banks as the primary channel connecting the central bank and the public.
CRYPTOCURRENCIES, DeFi and NFT
Bitcoin climbs above $41K on Wall Street open as gold dives, dollar cements highs
Bitcoin carves out its own trajectory as Wall Street trading gets underway in the first session after Easter. In a refreshing change to the gloomy atmosphere over the holiday period, the largest cryptocurrency began to copy what gold had achieved days prior.
FIS partners with Fireblocks to enable DeFi for capital markets clients
FIS announced a deal with crypto custody firm Fireblocks to enable its capital market clients to access cryptocurrency trading, lending and decentralized finance (DeFi) applications.
Emirates airline to launch NFTs
United Arab Emirates airline Emirates has announced plans to launch non-fungible tokens (NFTs) and branded experiences in the metaverse. The NFT projects will be centered around collectability and utility.
RECOMMENDED INDUSTRY REPORTS AND BOOKS
A New Intellectual Framework - Connecting the Invisible Dots
This paper aims to set out some relevant ideas for the creation and establishment of a successful Financial DIGITAL MARKET INFRASTRUCTURE provider.
DLT in the Real World 2021
This survey draws on direct feedback from over 140 organisations around the globe: from all industry segments and geographies.
PODCAST SERIES
THE SWISS ROAD TO CRYPTO PODCAST
In this podcast Didier Borel discovers people in Switzerland playing an active role in crypto and tech. He talks to entrepreneurs, tech innovators and disruptors shaping the future in this country.

Switzerland has always played a key role in banking and has recognized the need to foster innovation.
Laura Shin is a crypto/blockchain journalist and host of the Unchained and Unconfirmed podcasts. As a former senior editor of Forbes, she was the first mainstream reporter to cover crypto assets full-time. She gives an overview to all experts and novices alike on the use cases making a real impact, and their vision for the future of this innovative technology!
Got a question?
Or perhaps a suggestion? We'd love your feedback.
Contact Rali Hill
- content provider of this Newsletter.