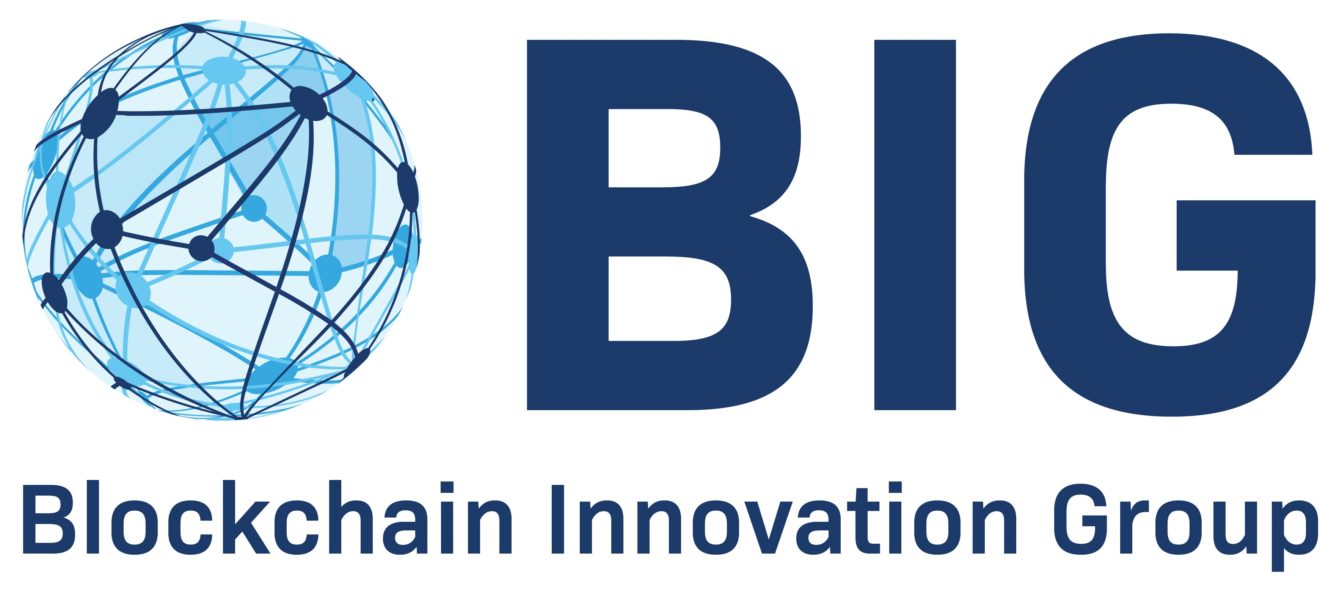 BIG Weekly Newsletter

A Message To The Reader
Welcome to the BIG weekly Newsletter!
This week read about how Goldman Sachs invests in blockchain security firm Certik's $88 million funding round, why global blockchain sector surged in 2021 and how blockchain technology is transforming climate action.



We offer a free consultation with access to the blockchain insights. Book your free consultation with us
here
.
BIG SERVICES
Would you like to know more about our services? We can help provide your business complete a due-diligence before entering an investment. BIG can also help your business obtain funding by managing your investor story.
DUE DILIGENCE
: What you do not know will hurt you! Therefore, we encourage you to complete a due-diligence before you enter an investment. Our experiences and dedicated resources will enhance your investment decision and improve your long-term return. Click

here
for more information.
FUNDING AND INVESTOR READINESS
: If you need help to prepare a convincing equity & investor story, BIG will provide the full preparation service to secure your investor readiness and ensure a professional appearance. Click

here
for more information.
If you are interested in more of our services including Data Protection and C-Level Education, click
here
for more information.
BLOCKCHAIN HEADLINES
Goldman Sachs invests in blockchain security firm Certik's $88 million funding round
Certik uses AI technology to monitor blockchain protocols and provides security audits for smart contracts. This year the firm also launched know your customer and fraud investigation services.
Global blockchain sector surged in 2021
2021 was a blockbuster year for the global blockchain sector, which saw funding activity surge, trading volumes balloon and further growth in key segments including custodians, exchanges, DeFi, as well as NFTs and the metaverse.
How blockchain technology is transforming climate action
It's time to unite the blockchain community with the climate change community in some concrete and scalable investments into DLT and climate action.
REGULATED DIGITAL ASSETS (STO, TRADING, CUSTODY, COMPLIANCE)
South Korean President-elect contemplates STO, IEO route for virtual oversight
A South Korean daily has

revealed

that the Presidential Transition Committee is considering the issuance of

Security

Token Offerings (STOs) and Initial Exchange Offerings (IEOs) for the digital space.
MetaSwap is gaining popularity as the time-saving Metaverse ST issuance exchange
It allows users to generate DAO behaviors using DAO governance-approved assets, and the top ten trading assets on the platform serve as benchmarks.
What are the best digital assets to invest in
In addition to blockchain, another reason to invest in digital assets may simply be because it's

where the world is going now

with more and more people valuing digital items.
FINANCIAL SERVICES & CENTRAL BANK DIGITAL CURRENCY (CBDC)
South Africa concludes technical Proof-of-Concept for its CBDC settlement system
Two platforms have been developed under the PoC: The first served as a decentralised trading platform and the other was used to manage CBDC. A bidirectional bridge was built to allow easy portability of the CBDC.
Iran to launch its own CBDC 'Crypto-Rial'
The Central Bank of Iran (CBI) announced that it notified domestic banks and credit institutions about a series of regulations related to Iran's 'crypto-rial', its forthcoming central bank digital currency (CBDC).
Brazilian central bank president confirms CBDC pilot will launch in 2022
The sovereign national digital currency will be based on the national fiat and would have a fixed supply quite similar to Bitcoin. The president of the Central Bank of Brazil confirmed that the country's sovereign digital currency pilot will go live this year.
CRYPTOCURRENCIES, DeFi and NFT
Bitcoin 2022 Miami: The 'best' BTC app?
There are a lot of brilliant minds in the blockchain, digital currency, and digital asset space across all the blockchain networks that exist, but very few blockchain-based companies have launched a product or service with active users or customers.
DeFiChain adds new intel, Disney, MicroStrategy and more dTokens
DeFiChain, the world's leading blockchain on the Bitcoin network dedicated to bringing decentralized financial applications and services to everyone, has added four new decentralized assets aka dTokens following a Ticker Voting by the community.
MLB launches dynamic NFTs with Candy
Candy Digital

is upgrading its Major League Baseball collectibles with the launch of a new collection of dynamic non-fungible tokens titled MLB ICON Leadoff. The project will feature 720 league players and five levels of scarcity.
RECOMMENDED INDUSTRY REPORTS AND BOOKS
A New Intellectual Framework - Connecting the Invisible Dots
This paper aims to set out some relevant ideas for the creation and establishment of a successful Financial DIGITAL MARKET INFRASTRUCTURE provider.
DLT in the Real World 2021
This survey draws on direct feedback from over 140 organisations around the globe: from all industry segments and geographies.
PODCAST SERIES
THE SWISS ROAD TO CRYPTO PODCAST
In this podcast Didier Borel discovers people in Switzerland playing an active role in crypto and tech. He talks to entrepreneurs, tech innovators and disruptors shaping the future in this country.

Switzerland has always played a key role in banking and has recognized the need to foster innovation.
Laura Shin is a crypto/blockchain journalist and host of the Unchained and Unconfirmed podcasts. As a former senior editor of Forbes, she was the first mainstream reporter to cover crypto assets full-time. She gives an overview to all experts and novices alike on the use cases making a real impact, and their vision for the future of this innovative technology!
Got a question?
Or perhaps a suggestion? We'd love your feedback.
Contact Rali Hill
- content provider of this Newsletter.