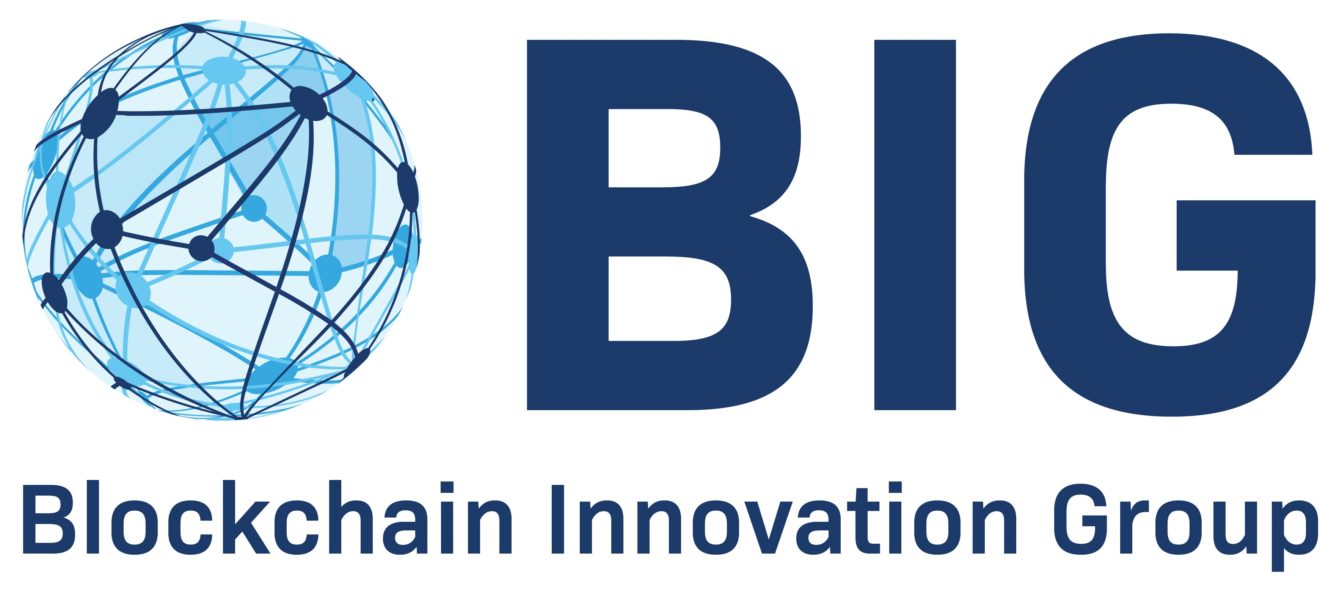 BIG Weekly Newsletter

A Message To The Reader
Welcome to the BIG weekly Newsletter!
This week read about how Shell, Accenture, Amex in blockchain project for sustainable air fuel, why Iran to shut down crypto mining farms amid record high power demand and how Standard Chartered partners SBI for digital assets, possibly custody.



We offer a free consultation with access to the blockchain insights. Book your free consultation with us
here
.
BIG SERVICES
Would you like to know more about our services? We can help provide your business detailed analysis of public funding calls. BIG can also help your business obtain prove of ownership of cryptocurrencies. We are EXPERTS in this field with a proven track record of astounding results.


GOVERNMENT FUNDING: The detailed analysis of public funding calls and the in-depth understanding of evaluation criteria can overwhelm companies busy with their daily business. BIG can support the application process with customised services from selecting suitable calls, analysing the critical elements of the call, the establishment of complementary and highly effective consortia, to writing convincing, compelling and competitive proposals. Click

here

for more information.


COMPLIANCE - Proving Ownership of Cryptocurrencies: Do you own cryptocurrencies and need to prove that to someone without revealing the Private Key? Or do you need to check if someone really owns the assets they are claiming to hold? Or do you have any questions regarding cryptocurrency inheritances? Click here for more information.




If you are interested in more of our services including Data Protection and C-Level Education, click
here
for more information.
BLOCKCHAIN HEADLINES
Shell, Accenture, Amex in blockchain project for sustainable air fuel
Shell

announced it has partnered with

Accenture

and AMEX GBT in a pilot blockchain initiative

Avelia

to promote the use of sustainable aviation fuel. The solution uses the

Energy Web

technology stack.
Iran to shut down crypto mining farms amid record high power demand
The government noted that the measure applies to 118 licensed mining farms operating in Iran. The temporary restrictions will be imposed after electricity consumption in the country reached a record high.
Standard Chartered partners SBI for digital assets, possibly custody
Two of the most prolific enterprise investors in blockchain and digital assets,

Standard Chartered

bank and Japan's

SBI Holdings

, are collaborating on building a digital asset ecosystem.
REGULATED DIGITAL ASSETS (STO, TRADING, CUSTODY, COMPLIANCE)
German Volksbank Haselünne eG and neoFIN clear the way for tokenised securities
Volksbank Haselünne eG

is going one step further: In the future, the Lower Saxon institution also wants to offer tokenised securities and is cooperating with

neoFIN. The bank's board of directors wants to launch its own tokenised co-investments.
QTKT is now listed on Nexxico.com as an initial coin offering
The token will then be released in the public market. The platform is cross-chain and allows projects to be raised across multiple networks such as Ethereum and Binance Smart Chain.
Algorand blockchain now integrated with the Taurus platform
Taurus-PROTECT, the #1 custody platform for banks, has fully integrated Algorand blockchain. It supports now: ALGO native token, ALGO staking capabilities and ASA Algorand Standard Assets.
FINANCIAL SERVICES & CENTRAL BANK DIGITAL CURRENCY (CBDC)
Israel trials CBDC blockchain solution that enables privacy
The

Bank of Israel shared

details about its first set of technical trials for a

CBDC

. One test used smart contracts, raising the issue of who should be allowed to write smart contracts and how to police them.
90% of Central Banks are researching the utility of CBDCs
BIS highlighted the ability of current sovereign fiat money to provide price stability and public oversight while criticizing crypto's lack of ability to perform basic functions and accountability to the general public.
Philippines, Vietnam conducting CBDC feasibility studies with Soramitsu
Soramitsu

has landed feasibility studies for

CBDC

with both Vietnam and the Philippines. A key motivation is the expanding reach of Chinese payment apps Alipay and WeChat Pay and the rollout of the

digital yuan

.
CRYPTOCURRENCIES, DeFi and NFT
Visa launches bitcoin and Crypto enabled cards in Latam
Visa launched its first crypto-enabled cards in Latam, with the idea of enabling more people to use cryptocurrencies through its payments network.
Which decentralized finance innovations are expected by the DeFi community?
From more non-custodial liquid staking services to more privacy-focused projects, the community shared what they want for the future of DeFi. While the crypto market is on a downward spiral, some are choosing to focus on the DeFi space's potential for the future.
Swiss luxury watchmaker TAG Heuer introduces NFT-enabled smartwatch
The TAG Heuer Connected Calibre E4 with NFTs being transferred to it via a paired smartphone. The device is set to support static and animated NFT artwork, and multiple NFTs can be transferred to the watch at a time
RECOMMENDED INDUSTRY REPORTS AND BOOKS
A New Intellectual Framework - Connecting the Invisible Dots
This paper aims to set out some relevant ideas for the creation and establishment of a successful Financial DIGITAL MARKET INFRASTRUCTURE provider.
DLT in the Real World 2021
This survey draws on direct feedback from over 140 organisations around the globe: from all industry segments and geographies.
PODCAST SERIES
THE SWISS ROAD TO CRYPTO PODCAST
In this podcast Didier Borel discovers people in Switzerland playing an active role in crypto and tech. He talks to entrepreneurs, tech innovators and disruptors shaping the future in this country.

Switzerland has always played a key role in banking and has recognized the need to foster innovation.
Laura Shin is a crypto/blockchain journalist and host of the Unchained and Unconfirmed podcasts. As a former senior editor of Forbes, she was the first mainstream reporter to cover crypto assets full-time. She gives an overview to all experts and novices alike on the use cases making a real impact, and their vision for the future of this innovative technology!
PARIS BLOCKCHAIN SUMMIT III
Got a question?
Or perhaps a suggestion? We'd love your feedback.
Contact Rali Hill
- content provider of this Newsletter.