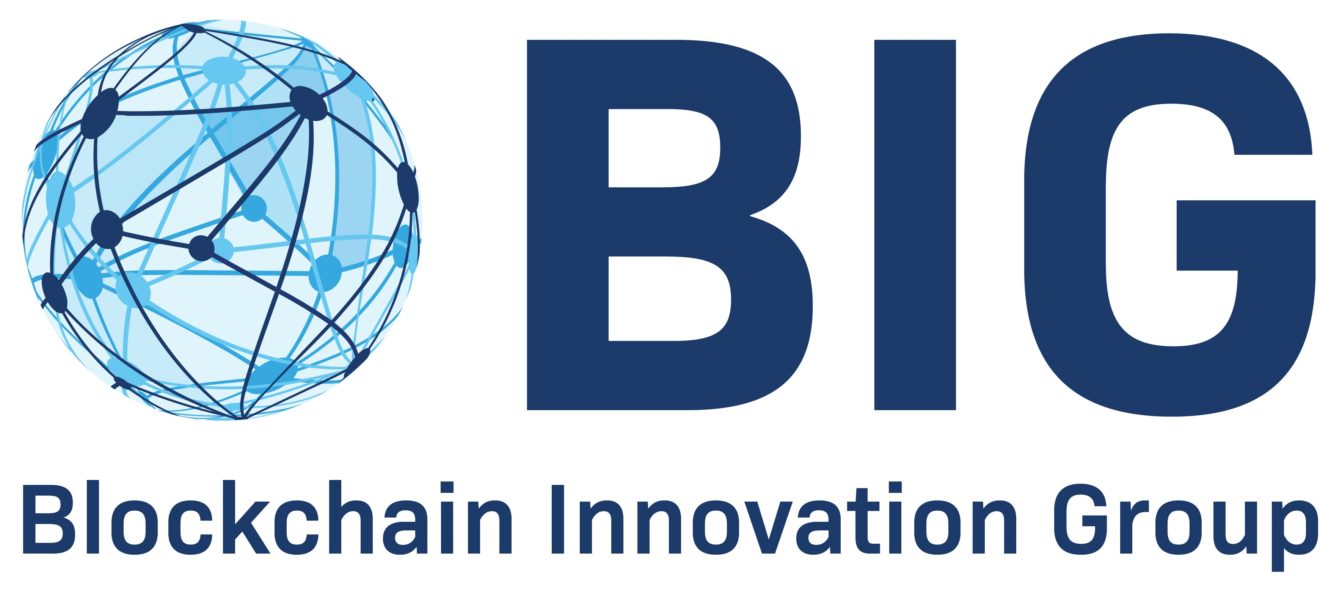 BIG Weekly Newsletter

A Message To The Reader
Welcome to the BIG weekly Newsletter!
This week read about how Argo Blockchain to build Intel-based bitcoin mining rigs with ePIC Blockchain, why Tata Steel explores blockchain for traceability and how PayPal is making its crypto wallet more useful.



We offer a free consultation with access to the blockchain insights. Book your free consultation with us
here
.
BIG SERVICES
Would you like to know more about our services? We can help provide your business detailed analysis of public funding calls. BIG can also help your business obtain prove of ownership of cryptocurrencies. We are EXPERTS in this field with a proven track record of astounding results.


GOVERNMENT FUNDING: The detailed analysis of public funding calls and the in-depth understanding of evaluation criteria can overwhelm companies busy with their daily business. BIG can support the application process with customised services from selecting suitable calls, analysing the critical elements of the call, the establishment of complementary and highly effective consortia, to writing convincing, compelling and competitive proposals. Click

here

for more information.


COMPLIANCE - Proving Ownership of Cryptocurrencies: Do you own cryptocurrencies and need to prove that to someone without revealing the Private Key? Or do you need to check if someone really owns the assets they are claiming to hold? Or do you have any questions regarding cryptocurrency inheritances? Click here for more information.




If you are interested in more of our services including Data Protection and C-Level Education, click
here
for more information.
BLOCKCHAIN HEADLINES
Argo Blockchain to build Intel-based bitcoin mining rigs with ePIC Blockchain
Argo Blockchain will work with ePIC Blockchain to design and build crypto mining rigs using Intel's new

second-generation bitcoin mining chips

.
Tata Steel explores blockchain for traceability
Tata Steel

UK is working with blockchain startup

iov42

to create a prototype for a blockchain steel traceability solution. The work is part of a government-funded Blockchain Challenge. A Digital Product Passport is one of the objectives of the work.
PayPal is making its crypto wallet more useful
PayPal users can now transfer their cryptocurrency from PayPal to and from other wallets and exchanges, making the payments giant one of a growing number of companies adding crypto capabilities.
REGULATED DIGITAL ASSETS (STO, TRADING, CUSTODY, COMPLIANCE)
SMBC, SBI backed Osaka Digital Exchange to launch this month. Security tokens next year
Japan's

SBI

announced plans to launch the

Osaka Digital Exchange

on June 27. ODX will provide a private transaction system and plans to create a secondary market for blockchain-based

security tokens

next year.
What is STO and why does your company need it?
STOs are always conducted in accordance with state or local securities laws. This provides a higher degree of investor protection and reduces regulatory risks for companies.
EU finalizes laws for DLT pilot regime for tokenized securities
The new law comes into force on 23 March 2023 for three years.The European Securities and Markets Authority has the bulk of the operational responsibilities, including authorizing DLT exchanges and settlement systems or platforms that perform both tasks.
FINANCIAL SERVICES & CENTRAL BANK DIGITAL CURRENCY (CBDC)
105 countries are exploring central bank digital currencies, CBDC tracker shows
50 countries are in an advanced phase of digital currency exploration. Among the G20 countries, 19 are exploring a CBDC, with 16 already in the development or pilot stage.
Russia's Rostec built "SWIFT alternative" for blockchain cross border payments
Rostec

says one of its subsidiaries has developed a blockchain-based international transfer system. Russia has been looking for a way around SWIFT for years and has been working on a central bank digital currency and

started trials

in the middle of last year.
Brazilian central banker describes how CBDC system can halt bank runs
Brazil's central bank is developing mechanisms that can freeze citizens' conversion to CBDCs in the event of a bank run. Through Real Digital, the central bank will be able to halt bank runs and impose other restrictions on citizens' access to money.
CRYPTOCURRENCIES, DeFi and NFT
U.S. senators unveil bill to regulate cryptocurrency
The bill marks the efforts to place clear guard rails around cryptocurrency markets. The new bill would require stablecoin issuers to maintain high-quality liquid assets equal to the value of all outstanding stablecoins, and public disclosures of those holdings.
Leaked copy of US draft bill shows DeFi and DAOs under regulatory lens
It highlights some of the key areas of concern for regulators including DeFi. User protection seems to be the primary focus of regulators, with policies intended to require any crypto platform or service provider to legally register in the U.S, be it a DAO or DeFi protocol.
Hyundai card partners for NFTs as Samsung dives deeper into web3
Hyundai Card entrance into the NFT space as extension of its artificial intelligence and blockchain investment. Its partner, LIKE LION, is known for Meta Kongz, a randomly generated collection of profile picture NFTs with a floor price on the OpenSea NFT.
RECOMMENDED INDUSTRY REPORTS AND BOOKS
A New Intellectual Framework - Connecting the Invisible Dots
This paper aims to set out some relevant ideas for the creation and establishment of a successful Financial DIGITAL MARKET INFRASTRUCTURE provider.
DLT in the Real World 2021
This survey draws on direct feedback from over 140 organisations around the globe: from all industry segments and geographies.
PODCAST SERIES
THE SWISS ROAD TO CRYPTO PODCAST
In this podcast Didier Borel discovers people in Switzerland playing an active role in crypto and tech. He talks to entrepreneurs, tech innovators and disruptors shaping the future in this country.

Switzerland has always played a key role in banking and has recognized the need to foster innovation.
Laura Shin is a crypto/blockchain journalist and host of the Unchained and Unconfirmed podcasts. As a former senior editor of Forbes, she was the first mainstream reporter to cover crypto assets full-time. She gives an overview to all experts and novices alike on the use cases making a real impact, and their vision for the future of this innovative technology!
Got a question?
Or perhaps a suggestion? We'd love your feedback.
Contact Rali Hill
- content provider of this Newsletter.