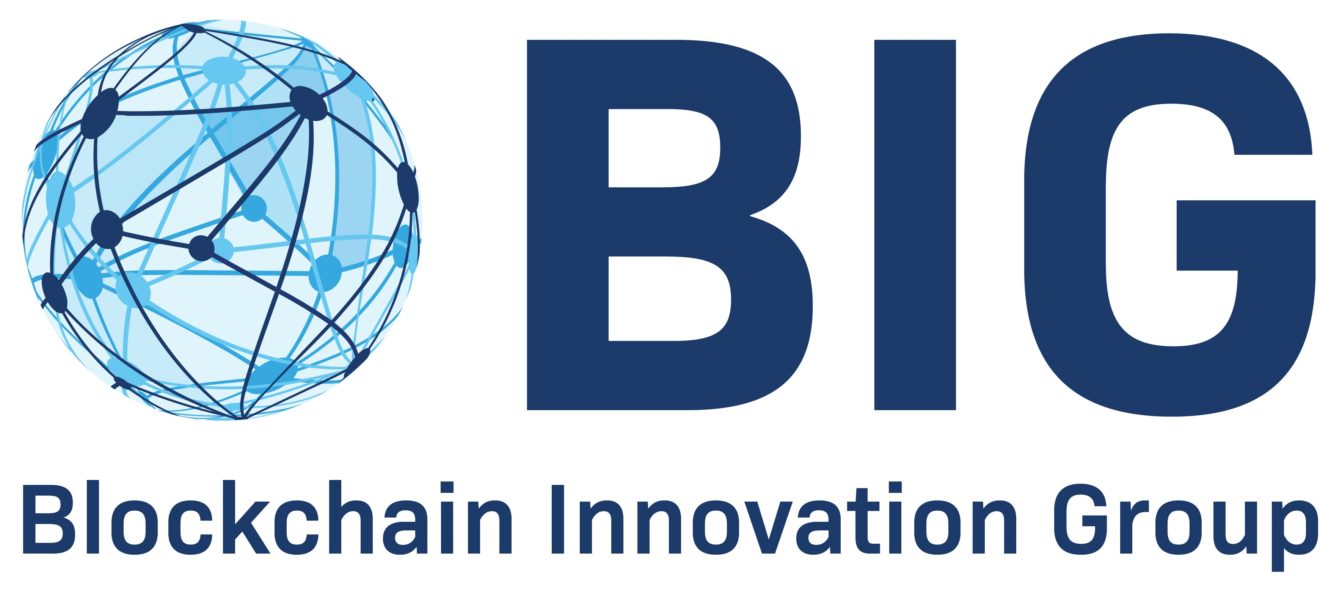 BIG Weekly Newsletter

A Message To The Reader
Welcome to the BIG weekly Newsletter!
This week read about how EY simplifies public blockchain transactions with API launch, why Cloudflare to run Ethereum node experiment and how Paxos integrates State Street custody in blockchain stock settlement pilot.



We offer a free consultation with access to the blockchain insights. Book your free consultation with us
here
.
BIG SERVICES
Would you like to know more about our services? We can help provide your business detailed analysis of public funding calls. BIG can also help your business obtain prove of ownership of cryptocurrencies. We are EXPERTS in this field with a proven track record of astounding results.


GOVERNMENT FUNDING: The detailed analysis of public funding calls and the in-depth understanding of evaluation criteria can overwhelm companies busy with their daily business. BIG can support the application process with customised services from selecting suitable calls, analysing the critical elements of the call, the establishment of complementary and highly effective consortia, to writing convincing, compelling and competitive proposals. Click

here

for more information.


COMPLIANCE - Proving Ownership of Cryptocurrencies: Do you own cryptocurrencies and need to prove that to someone without revealing the Private Key? Or do you need to check if someone really owns the assets they are claiming to hold? Or do you have any questions regarding cryptocurrency inheritances? Click here for more information.




If you are interested in more of our services including Data Protection and C-Level Education, click
here
for more information.
BLOCKCHAIN HEADLINES
EY simplifies public blockchain transactions with API launch
EY OpsChain now has an API that enables businesses to perform public blockchain transactions via an API without managing a blockchain node. It unveiled its OpsChain Supply Chain Manager.
Cloudflare to run Ethereum node experiment to help 'build a better internet'
Ahead of Ethereum's highly anticipated switch to proof-of-stake (PoS), Cloudflare is set to launch and fully stake Ethereum validator nodes.

It aims to study energy efficiency and network speed of the PoS network.
Paxos integrates State Street custody in blockchain stock settlement pilot
Paxos

announced that

State Street

integrated its custody offering for a pilot with the Paxos Settlement Service. This uses a permissioned blockchain with tokenized money to settle stock transactions on a same-day basis.
REGULATED DIGITAL ASSETS (STO, TRADING, CUSTODY, COMPLIANCE)
Basel Committee chair on crypto: need for strong bank capital requirements even if competition
The Chair of the Basel Committee on Banking Supervision

talked

about crypto-assets and bank capital requirements for exposure to crypto-assets should be strong.
TECHFUND has established its third footprint by establishing a basis in Europe to accelerate security token-related startups
TECHFUND will provide comprehensive support as an arranger and accelerating partner through the whole process of fundraising through STO.
Nomura confirms plans for new digital asset company
Nomura has set up a digital asset subsidiary. While Nomura has been ahead of the curve in building a security token issuance platform,

BOOSTRY

, other Japanese institutions have a bigger footprint.
FINANCIAL SERVICES & CENTRAL BANK DIGITAL CURRENCY (CBDC)
India's central bank RBI warns crypto could lead to dollarization of economy
The Reserve Bank of India, has expressed concerns that cryptocurrencies could lead to the dollarization of a part of the Indian economy.
BIS data shows unstoppable CBDC momentum
Research by the Bank for international Settlements into central bank thinking on the prospect of issuing bank-backed digital currencies (CBDC) shows growing momentum.
Central Bank of Chile prolongs plans to issue CBDC
Banco Central de Chile has been weighing the prospects of issuing CBDC but it has not been able to finalize a decision on the matter.
CRYPTOCURRENCIES, DeFi and NFT
Ring signatures in Bitcoin: Run Monero on Bitcoin
Implement ring signatures, a scheme called Spontaneous Anonymous Group signatures, based in elliptic curve and amenable for implementation in

Bitcoin

.
Ethereum analytics firm Nansen acquires DeFi tracker Ape Board
Major Ethereum blockchain analytics platform Nansen continues scaling its operations by acquiring a cross-chain decentralized finance (DeFi) tracker. Nansen has acquired the multi-chain portfolio tracker Ape Board.
Spotify trials NFTs and Madonna's first NFT collection
Spotify has selected a small group of artists to embed and promote NFT galleries on their profiles. The non-fungible tokens will appear under the artists' songs and albums.
RECOMMENDED INDUSTRY REPORTS AND BOOKS
A New Intellectual Framework - Connecting the Invisible Dots
This paper aims to set out some relevant ideas for the creation and establishment of a successful Financial DIGITAL MARKET INFRASTRUCTURE provider.
DLT in the Real World 2021
This survey draws on direct feedback from over 140 organisations around the globe: from all industry segments and geographies.
PODCAST SERIES
THE SWISS ROAD TO CRYPTO PODCAST
In this podcast Didier Borel discovers people in Switzerland playing an active role in crypto and tech. He talks to entrepreneurs, tech innovators and disruptors shaping the future in this country.

Switzerland has always played a key role in banking and has recognized the need to foster innovation.
Laura Shin is a crypto/blockchain journalist and host of the Unchained and Unconfirmed podcasts. As a former senior editor of Forbes, she was the first mainstream reporter to cover crypto assets full-time. She gives an overview to all experts and novices alike on the use cases making a real impact, and their vision for the future of this innovative technology!
Got a question?
Or perhaps a suggestion? We'd love your feedback.
Contact Rali Hill
- content provider of this Newsletter.