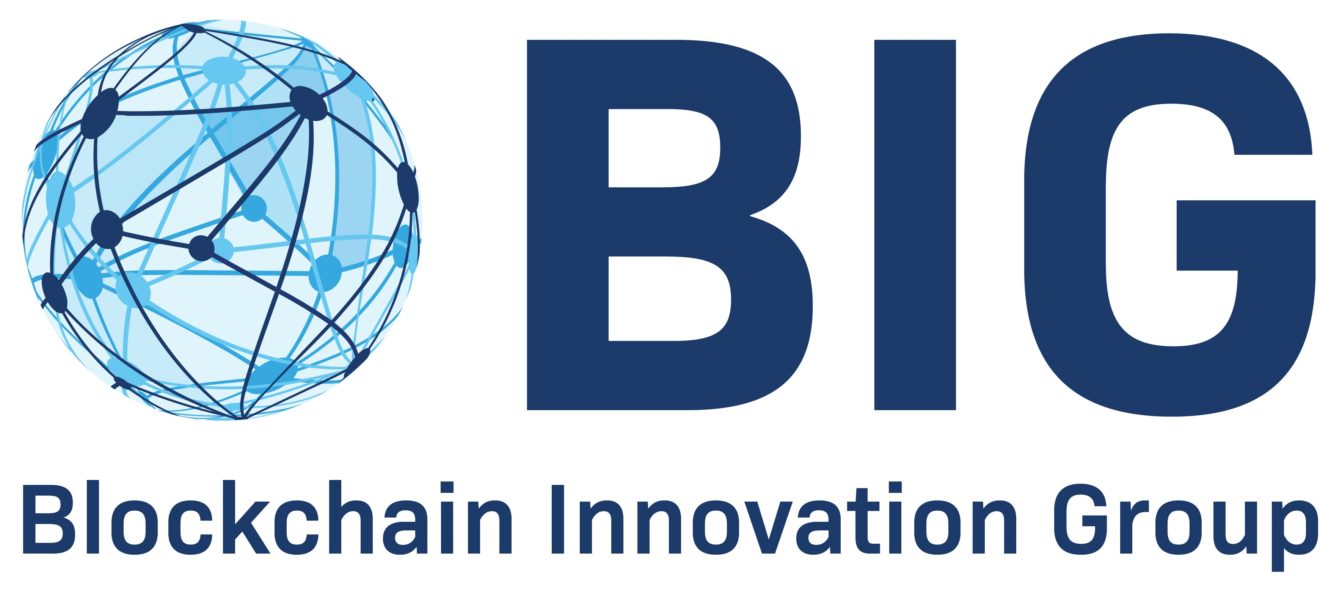 BIG Weekly Newsletter

A Message To The Reader
Welcome to the BIG weekly Newsletter.
This week read about how
Ferrari signs deal with tech firm Velas to create digital products for fans, why Allianz: Expect 2022 to be another year of exponential growth in Blockchain and how Genesis Trading sees 'Strong Signs' of institutional crypto investment growth accelerating next year.

We offer a free consultation with access to the blockchain insights. Book your free consultation with us
here
.
BIG SERVICES
Would you like to know more about our services?
BIG can help your business define a crypto asset or prove you own a crypto. We are EXPERTS in this field with a proven track record of astounding results.
CAPITAL MARKET INFRASTRUCTURE
: If you need help to define and implement your digital asset or crypto currencies service and product strategy you have come to the right place. Our hands-on digital asset issuance, trading, custody experience in designing regulatory compliant services, assessing available solutions and implementing them gives you the power to offer the services to your existing or new customers.

Contact us

.
CRYPTO OWNERSHIP & FORENSIC
: Do you own cryptocurrencies and need to prove that to someone without revealing the Private Key? Or do you need to check if someone really owns the assets they are claiming to hold? In either case we just have the right offering for you. Click

here
for more information.
If you are interested in more of our services including Data Protection and C-Level Education, click
here
for more information.
BLOCKCHAIN EDUCATION BASICS
BITCOIN IMPROVEMENT PROTOCOL (BIP)
- A Bitcoin Improvement Proposal (BIP) is a standard for proposing changes to the Bitcoin protocol, or in some cases a source for information for the Bitcoin community. Additionally, some BIPs are proposed changes to the BIP process itself.
BLOCKCHAIN HEADLINES
Ferrari signs deal with tech firm Velas to create digital products for fans
From next season, Velas, a provider of digital products and services, will become a partner of Ferrari's Formula 1 racing team.
Velas is a leading provider of blockchain technology.
Allianz: Expect 2022 to be another year of exponential growth in Blockchain
2022 will be the year that serious players will get their head down and build. They will go off and figure out the business value of digital assets and set about the process of bringing it to life in a real and meaningful manner.
Genesis Trading sees 'Strong Signs' of institutional ccrypto investment growth accelerating next year
The institutional investment growth will come from both investments directly in tokens and companies in the crypto ecosystem.
REGULATED DIGITAL ASSETS (STO, TRADING, CUSTODY, COMPLIANCE)
ALK Capital exploring a digital security with INX Limited benefiting Burnley Football Club
INX Limited, the owner of blockchain-based trading platforms for digital securities and cryptocurrencies, has signed a Letter of Intent with ALK Capital to list a publicly traded digital security token linked to specific club revenues.
SWIFT in tokenized asset pilot with Clearstream, Northern Trust, SETL
SWIFT has provided the glue for cross border payments, so it wants to explore a role in this tokenized future, in enabling interoperability. Both SETL and Northern Trust will play a role in integrating various DLT platforms.
Legal experts say it's too late to ban crypto, India needs comprehensive regulation
Indian legal experts reportedly say that it is too late to ban cryptocurrency despite calls for a complete crypto ban by the central bank, the RBI. The Indian government is reworking the crypto bill before resubmitting it to parliament.
FINANCIAL SERVICES & CENTRAL BANK DIGITAL CURRENCY (CBDC)
India's Central Bank recommends basic version of CBDC
The RBI is charting ways to implement a CBDC in phases and to "adopt basic models initially, and test comprehensively so that they have minimal impact on monetary policy and the banking system."
Thailand to delay digital currency testing to late 2022
The Bank of Thailand organized the testing of the digital baht under two tracks—a foundation track and an innovation track.
Less than $500, 000 transacted in eNaira CBDC, says Central Bank of Nigeria
The financial system is infamous for a foreign exchange regime that has multiple and diverse rates with the Central Bank unable to manage for reliability.
CRYPTOCURRENCIES, DeFi and NFT
Bitcoin dominance falls under 40%
While Bitcoin critics claim this means that BTC is losing its first-mover competitive advantage, others are anticipating the "altcoin season" is just around the corner, or might even be already underway. Bitcoin market dominance refers to the ratio between BTC's market cap and the total crypto market cap.
From DeFi year to decade: Is mass adoption here?
Decentralized finance (DeFi) projects provide better solutions, and people are starting to realize that — not just tech enthusiasts, but regular people.
Veve launching Disney Mickey Mouse NFTs
Today's NFT drop stands to rake in $2.4 million in revenue given the $60 price and almost 40,000 NFTs to be dropped. Veve targets a mainstream crowd with a user-friendly app. Within the app, money is converted to gems.
RECOMMENDED INDUSTRY REPORTS AND BOOKS
A New Intellectual Framework - Connecting the Invisible Dots
This paper aims to set out some relevant ideas for the creation and establishment of a successful Financial DIGITAL MARKET INFRASTRUCTURE provider.
Voice of the Customer for DLT
The key findings are that, although there has been a move into digital assets, only 40% of the respondents are active or about to become active in digital assets within the next two years. The
majority of those who will invest will hold less than 1% of their portfolio in this asset class.
PODCAST SERIES
THE SWISS ROAD TO CRYPTO PODCAST
In this podcast Didier Borel discovers people in Switzerland playing an active role in crypto and tech. He talks to entrepreneurs, tech innovators and disruptors shaping the future in this country.

Switzerland has always played a key role in banking and has recognized the need to foster innovation.
Laura Shin is a crypto/blockchain journalist and host of the Unchained and Unconfirmed podcasts. As a former senior editor of Forbes, she was the first mainstream reporter to cover crypto assets full-time. She gives an overview to all experts and novices alike on the use cases making a real impact, and their vision for the future of this innovative technology!
Got a question?
Or perhaps a suggestion? We'd love your feedback.
Contact Rali Hill
- content provider of this Newsletter.