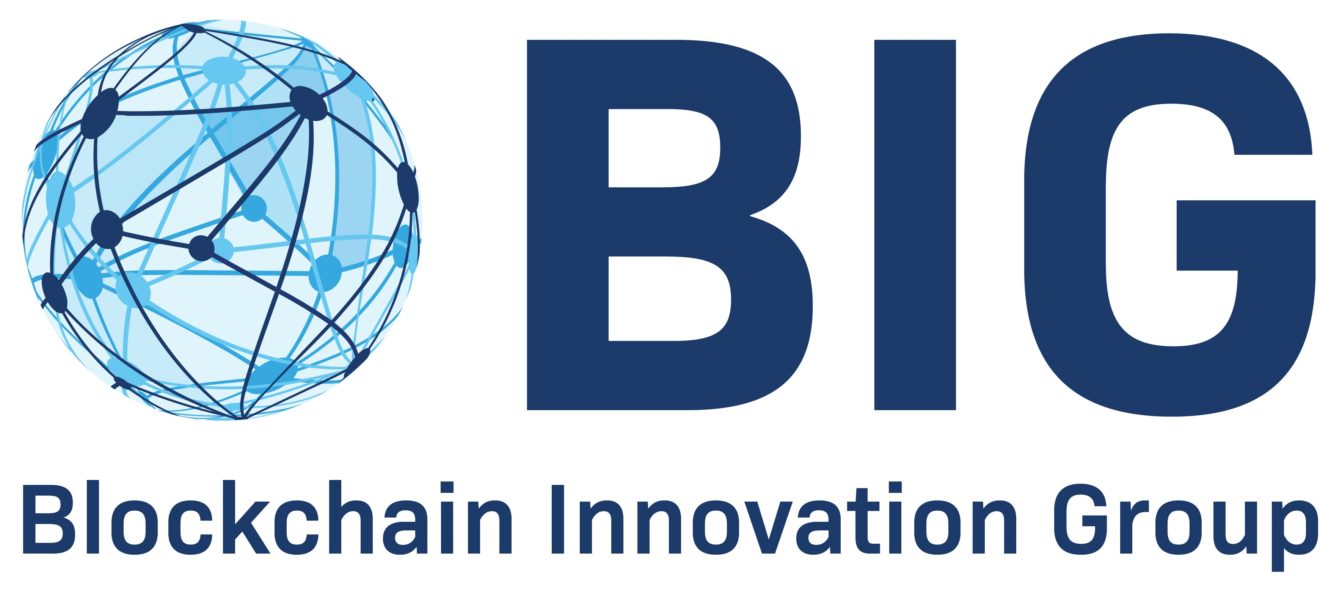 BIG Weekly Newsletter

A Message To The Reader
Welcome to the BIG weekly Newsletter!
This week read about how Honda, Ford participate in blockchain consortium MOBI's first EV battery standard, why more crypto companies moving to Switzerland to avoid regulatory restrictions
and how rival blockchain projects angling for talent from Terra developers.



We offer a free consultation with access to the blockchain insights. Book your free consultation with us
here
.
BIG SERVICES
Would you like to know more about our services?

BIG can help your business define a crypto asset or prove you own a crypto. We are EXPERTS in this field with a proven track record of astounding results.


CAPITAL MARKET INFRASTRUCTURE: If you need help to define and implement your digital asset or crypto currencies service and product strategy you have come to the right place. Our hands-on digital asset issuance, trading, custody experience in designing regulatory compliant services, assessing available solutions and implementing them gives you the power to offer the services to your existing or new customers.

Contact us

.


CRYPTO OWNERSHIP & FORENSIC: Do you own cryptocurrencies and need to prove that to someone without revealing the Private Key? Or do you need to check if someone really owns the assets they are claiming to hold? In either case we just have the right offering for you. Click

here

for more information.


If you are interested in more of our services including Data Protection and C-Level Education, click
here
for more information.
BLOCKCHAIN HEADLINES
Honda, Ford participate in blockchain consortium MOBI's first EV battery standard
MOBI

blockchain alliance released the

Battery State of Health

standard, its first standard relating to electric vehicle batteries.

Twenty organizations helped to develop the standard, including auto companies BMW, Ford, GM and Honda.
More crypto companies moving to Switzerland to avoid regulatory restrictions
Switzerland remains one of the most attractive locations in Europe for blockchain and crypto firms which continue to flock there according to reports.
Rival blockchain projects angling for talent from Terra developers
The collapse of the Terra ecosystem, which included most of its apps and protocols, has created a diaspora of developers from which opportunistic blockchain companies are hoping to snap up talent.
REGULATED DIGITAL ASSETS (STO, TRADING, CUSTODY, COMPLIANCE)
SBI backs Digital Asset, forms digital currency, loyalty joint venture
Japan's

SBI

been involved in several

security token initiatives

and is developing the

Osaka Digital Exchange

, a secondary market for security tokens and digital assets.
Five reasons to issue security tokens for your company
STO are gaining popularity among businesses. According to WEF, the security token market is projected to reach $24 trillion by 2027.
State Street digital asset custody partner Copper gets Swiss regulatory approval
Copper

has been accepted as a member of the Swiss Financial Services Standard Association. It's a self-regulatory organization required by the Swiss regulator FINMA to supervise its intermediary members for compliance with anti-money laundering.
FINANCIAL SERVICES & CENTRAL BANK DIGITAL CURRENCY (CBDC)
Singapore to look at crypto use cases with DBS, JPMorgan and Marketnode
The project will explore the feasibility of tokenization and DeFi using open, interoperable networks, enabling digital assets to be traded across platforms, including existing financial infrastructure.
Phased introduction of Indian CBDC to start this financial year
CBDC fell under the section on "regulation, supervision and financial stability" rather than payments. India already has efficient payment systems such as UPI.
Fireblocks hires former Bank of England fintech chief to lead CBDC efforts
With central banks in almost every major economy

expressing intent to explore the development of a CBDC – Fireblocks is keen to be at the forefront of providing infrastructure and technical know-how.
CRYPTOCURRENCIES, DeFi and NFT
Bitcoin begins a new week by hitting above $31K
Bitcoin rose almost 7% driven by global investors as Asian and European equity markets climbed. Ether jumped just over 8% and Cardano's

ADA

was a standout among Ethereum alternatives, surging about 14%.
Tron becomes DeFi's third-largest blockchain thanks to Terra-like stablecoin
Tron, the Justin Sun-led blockchain launched in 2018, is now DeFi 's third-largest blockchain in terms of total value locked (TVL). The only two chains ahead of it are BNB Chain and the industry leader Ethereum.
Prada to incorporate NFTs in Time Capsule project
Luxury fashion company

Prada

will add a NFT component to its monthly Time Capsule Collection event. The brand is also expanding its digital presence through the launch of a community server on Discord,

Prada Crypted

.
RECOMMENDED INDUSTRY REPORTS AND BOOKS
A New Intellectual Framework - Connecting the Invisible Dots
This paper aims to set out some relevant ideas for the creation and establishment of a successful Financial DIGITAL MARKET INFRASTRUCTURE provider.
DLT in the Real World 2021
This survey draws on direct feedback from over 140 organisations around the globe: from all industry segments and geographies.
PODCAST SERIES
THE SWISS ROAD TO CRYPTO PODCAST
In this podcast Didier Borel discovers people in Switzerland playing an active role in crypto and tech. He talks to entrepreneurs, tech innovators and disruptors shaping the future in this country.

Switzerland has always played a key role in banking and has recognized the need to foster innovation.
Laura Shin is a crypto/blockchain journalist and host of the Unchained and Unconfirmed podcasts. As a former senior editor of Forbes, she was the first mainstream reporter to cover crypto assets full-time. She gives an overview to all experts and novices alike on the use cases making a real impact, and their vision for the future of this innovative technology!
Got a question?
Or perhaps a suggestion? We'd love your feedback.
Contact Rali Hill
- content provider of this Newsletter.