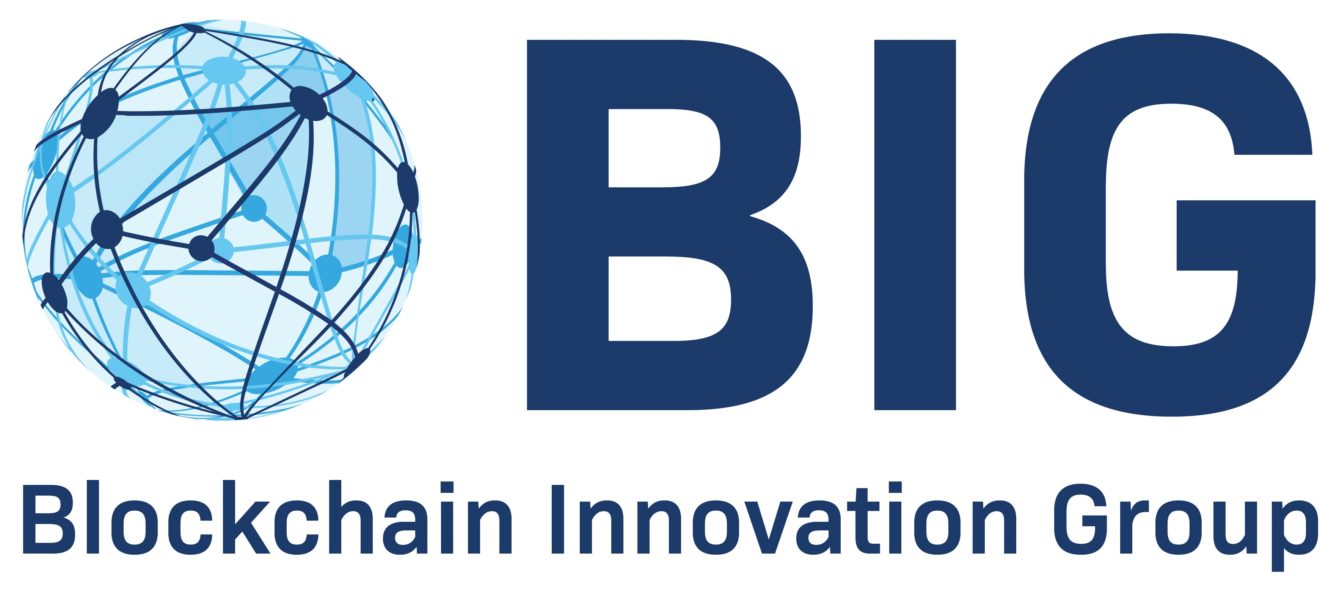 BIG Weekly Newsletter

A Message To The Reader
Welcome to the BIG weekly Newsletter.
This week read about how
Gazpromneft Aero's blockchain smart fueling system approved for market launch,
why
Coinbase debit card now works with Apple Pay
and how Stablecoin payments firm Circle raises $440m from Fidelity.
Each week we focus on Blockchain Education Basics, so you can improve your understanding this week the topic is Aave (LEND).
In this episode Didier Borel and his guests Mauro Cappiello and Alex Poltorak discuss some of the major news headlines relating to crypto.
We offer a free consultation with access to the blockchain insights. Book your free consultation with us here. Experience you can trust, service you can count on. BIG-Swiss Company – your partners in profit!
BIG SERVICES
Would you like to know more about our services? BIG can help your business define a crypto asset or prove you own a crypto. We are EXPERTS in this field with a proven track record of astounding results.
CAPITAL MARKET INFRASTRUCTURE
: If you need help to define and implement your digital asset or crypto currencies service and product strategy you have come to the right place. Our hands-on digital asset issuance, trading, custody experience in designing regulatory compliant services, assessing available solutions and implementing them gives you the power to offer the services to your existing or new customers.

Contact us

.
CRYPTO OWNERSHIP & FORENSIC
: Do you own cryptocurrencies and need to prove that to someone without revealing the Private Key? Or do you need to check if someone really owns the assets they are claiming to hold? In either case we just have the right offering for you. Click

here
for more information.
If you are interested in more of our services including Data Protection and C-Level Education, click
here
for more information.
BLOCKCHAIN EDUCATION BASICS
Aave - (LEND) - Aave is a decentralized cryptocurrency lending platform. Aave allows users to lend and borrow cryptocurrencies in a decentralized and trustless manner. Simply put, there is no middle-man involved and no KYC or AML documentation is required to use the platform. L
enders deposit their funds into a "pool" from which users can then borrow. Each pool sets aside a small percentage of the asset as reserves to help hedge against any volatility within the protocol. This also conveniently allows lenders to withdraw their funds at any time.
BLOCKCHAIN HEADLINES
Gazpromneft Aero's blockchain smart fueling system approved for market launch
The key innovative feature of Smart Fuel lies with its ability to expedite the aircraft refueling process: the blockchain software can respond quickly to varying levels of fuel demand and fluctuating oil prices.
Coinbase debit card now works with Apple Pay
Coinbase's Visa debit card will sync with Apple Pay and Google Pay.

The debit card works by converting users' cryptocurrency balances, such as bitcoin, to fiat at point of sale, allowing them to essentially pay with crypto at any card-accepting merchant.
Stablecoin payments firm Circle raises $440m from Fidelity
Circle announced its latest funding round of $440 million, bringing total funds raised to at least $711 million, according to crunchbase. Circle is best known for the USDC stablecoin, which it founded in association with Coinbase through Centre.
REGULATED DIGITAL ASSETS (STO, TRADING, CUSTODY, COMPLIANCE)
DBS Issues $15M Digital Bond in First Security Token Offering
The bank expects tokenization to become more mainstream as its clients start to embrace STO issuance as part of their capital fund-raising exercise.
Tokeny Solutions adds Monerium's digital euro gateway to its security token platform
Tokeny's Billboard solution provides a white-label secondary market platform for security tokens; whilst Monerium is a regulated e-money issuer on blockchains.
INX Limited announces timetable for listing of world's first SEC-registered security token
The INX token would be SEC-registered digital security and would be listed on the Openfinance Securities ATS which is their digital securities trading platform.
FINANCIAL SERVICES & CENTRAL BANK DIGITAL CURRENCY (CBDC)
Swedish central bank working with Handelsbanken for digital coin trial
The collaboration will test how the e-krona will be able to handle payments in an everyday setting.
Central banks worldwide are examining the use of CBDCs as cryptocurrencies enter the mainstream.
Digital currencies are the future for Russia's financial system
Digital currencies will be the future of financial systems, according to Russia's central bank governor.
There is a need for fast, cheap payment systems, and central bank digital currencies can fill that gap.
Thailand's central bank taps German payments giant to design CBDC prototype
The Bank of Thailand (BoT) has hired German technology company Giesecke+Devrient (G+D) to develop a central bank digital currency (CBDC) prototype.
CRYPTOCURRENCIES, DeFi and NFT
Wrapped launches carbon-neutral Bitcoin asset eBTC
Called the Eco BTC, the asset combines Bitcoin and MCO2 of the industry-leading environmental platform Moss Earth in a single digital asset. The credits are fully tokenized.
Thailand's SEC looks to regulate the issuance of DeFi tokens
The SEC stressed that DeFi projects' operators should consider the existing regulations before issuing any tokens and urged retail users to research all technical and security aspects of protocols before investing.
Binance NFT Marketplace looks to capture market share via '100 Creators Campaign'
Binance is going on the offensive with a business development push aimed at bringing "100 Creators" to their forthcoming nonfungible token (NFT) platform.
HUMANITARIAN & NOT FOR PROFIT
Human Rights Foundation gives out $210K in Bitcoin development grants
The Human Rights Foundation's newest grants are funding everything from the Lightning Network activism tech to Arabic translations of Bitcoin content.
RECOMMENDED INDUSTRY REPORTS AND BOOKS
Digital Assets: Finstar Space magazine
Innovative ecosystems are emerging around digital assets. The Finstar and Hypothekarbank Lenzburg teams want to be at the forefront so that they get to know the possibilities of the technology and the customers of the new opportunities that can benefit.
Cryptocurrencies for Corporate Treasury
Cryptocurrencies are experiencing a 'mainstreaming moment.' With companies like MicroStrategy and Tesla purchasing large amounts of bitcoin for treasury purposes, the question arises: can crypto become a suitable store of wealth for corporates and institutional investors.
PODCAST SERIES
THE SWISS ROAD TO CRYPTO PODCAST
In this podcast Didier Borel discovers people in Switzerland playing an active role in crypto and tech. He talks to entrepreneurs, tech innovators and disruptors shaping the future in this country.

Switzerland has always played a key role in banking and has recognized the need to foster innovation.
Laura Shin is a crypto/blockchain journalist and host of the Unchained and Unconfirmed podcasts. As a former senior editor of Forbes, she was the first mainstream reporter to cover crypto assets full-time. She gives an overview to all experts and novices alike on the use cases making a real impact, and their vision for the future of this innovative technology!
IS THERE A FUTURE FOR PRIVATE STABLECOINS IN THE WORLD OF CBDCs?
Got a question?
Or perhaps a suggestion? We'd love your feedback.
Contact Rali Hill
- content provider of this Newsletter.