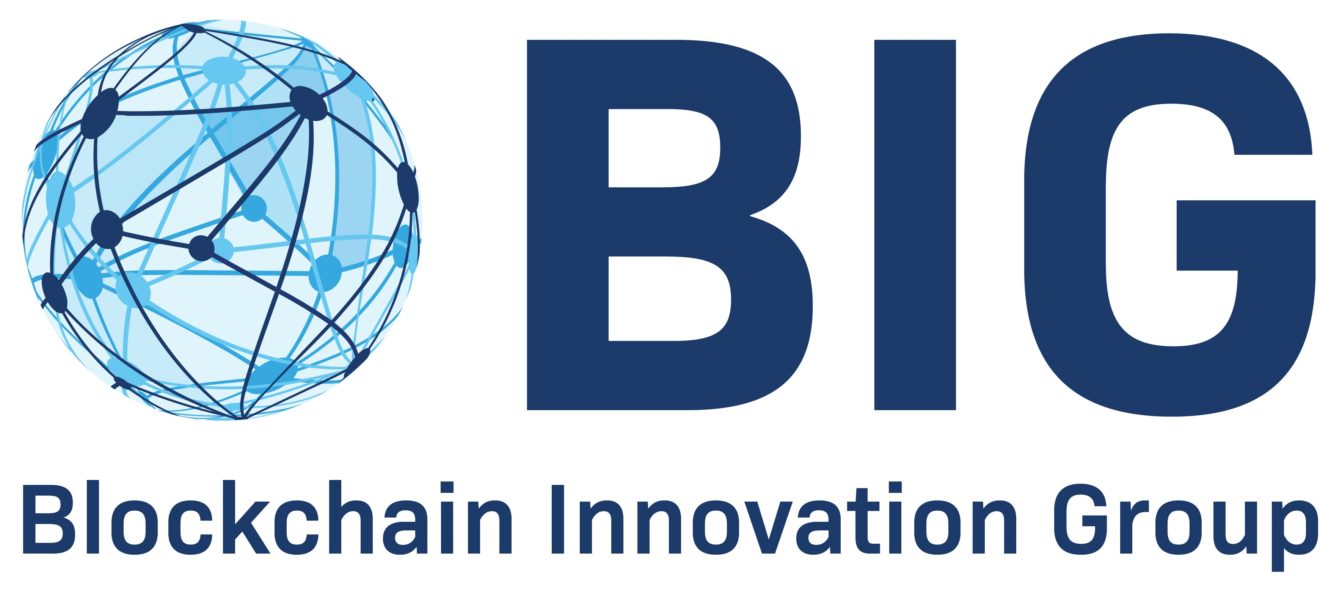 BIG Weekly Newsletter

A Message To The Reader
Welcome to the BIG weekly Newsletter.
This week read about how Switzerland is benefiting from the crypto boom, why green blockchain should work smarter, not harder and how China will likely ban all bitcoin mining soon.
Each week we focus on Blockchain Education Basics, so you can improve your understanding this week the topic is
CeFi - CENTRALISED FINANCE.
We offer a free consultation with access to the blockchain insights. Book your free consultation with us here. Experience you can trust, service you can count on. BIG-Swiss Company – your partners in profit!
BIG SERVICES
Would you like to know more about our services? We can help provide your business detailed analysis of public funding calls. BIG can also help your business obtain prove of ownership of cryptocurrencies. We are EXPERTS in this field with a proven track record of astounding results.
GOVERNMENT FUNDING
: The detailed analysis of public funding calls and the in-depth understanding of evaluation criteria can overwhelm companies busy with their daily business. BIG can support the application process with customised services from selecting suitable calls, analysing the critical elements of the call, the establishment of complementary and highly effective consortia, to writing convincing, compelling and competitive proposals. Click

here

for more information.
CRYPTO OWNERSHIP & FORENSIC
: Do you own cryptocurrencies and need to prove that to someone without revealing the Private Key? Or do you need to check if someone really owns the assets they are claiming to hold? In either case we just have the right offering for you. Click

here
for more information.
If you are interested in more of our services including Data Protection and C-Level Education, click
here
for more information.
BLOCKCHAIN EDUCATION BASICS
CeFi - CENTRALISED FINANCE - Centralized finance, called "CeFi," allows people to earn interest or get loans on their cryptocurrency by lending or borrowing it through a centralized corporation. These corporations are responsible for the success of their products and the well-being of their clients. Though these firms may be using a new kind of money, there is very little innovation in terms of structure.
BLOCKCHAIN HEADLINES
How Switzerland is benefiting from the crypto boom
The market for cryptocurrencies has exploded. This is shown by a look at the digital currency Bitcoin, which makes up around 50 percent of the total market for cryptocurrencies.
Green blockchain should work smarter, not harder
The basic contours of the issue are clear. Bitcoin secures its network from a hostile takeover using proof-of-work, a process that expends significant quantities of electricity due to the computing power required.
China will likely ban all bitcoin mining soon
Bitcoin took investors on another rollercoaster ride after a top regulator in China announced a crackdown on mining, a new tack in the country's ongoing fight against the cryptocurrency.
REGULATED DIGITAL ASSETS (STO, TRADING, CUSTODY, COMPLIANCE)
Coinbase ioins $5M funding round for digital transfer agent Vertalo
The company helps to digitize assets from real estate to equity in the form of security tokens, using distributed ledger technology – relying primarily on the Tezos and Ethereum blockchains.
Figure Securities secures regulatory approval for blockchain securities trading
Figure's service will rely on blockchain technology for cap table management, the creation of security tokens, and to provide a variety of services to fund managers.
Singapore to get world's first regulated digital exchange for asset-backed tokens
Tokenising an asset using blockchain technology and smart contracts creates a security token that represents a share or ownership of a piece of the underlying asset, often of high value or is illiquid.
FINANCIAL SERVICES & CENTRAL BANK DIGITAL CURRENCY (CBDC)
Bitcoin's woes spark gov't probes and clear way for CBDCs
Regulators are unwittingly increasing the likelihood that they'll end up entering the crypto fray themselves by way of developing and deploying their own central bank digital currencies (CBDC).
South African Reserve Bank launches retail CBDC feasibility study
The South African Reserve Bank plans to explore the feasibility of a general purpose or retail central bank digital currency (CBDC). The country was one of the first to trial a digital currency as part of Project Khokha.
Fed acknowledges foreign CBDC, including China, is a driver for digital currency
Federal Reserve Governor Lael Brainard spoke about central bank digital currencies (CBDC), stating the use of a foreign CBDC for cross border payments is one of the drivers behind the Fed's interest.
CRYPTOCURRENCIES, DeFi and NFT
Goldman Sachs: Bitcoin is now considered an investable asset, clients are treating BTC as new asset class
Global investment bank Goldman Sachs now considers bitcoin an investable asset. "Clients and beyond are largely treating it as a new asset class".
DeFi: Kava Labs Hard Money Market V2 to add

support for more digital assets, Stablecoins
Kava Labs, is focused on "democratizing" financial services and making them more accessible to "anyone, anywhere" across the globe, notes that when Hard Money Market V2 was introduced in 2021, BUSD had been the only asset that was available for borrowing.
You can now buy gold-backed NFTs with the mining carbon footprint offset
Digital asset wallet provider Lohko and London-based tech firm Mattereum have teamed up to launch nonfungible tokens, or NFTs, that are backed by gold and have carbon offsets attached.
HUMANITARIAN & NOT FOR PROFIT
Christie's to auction Andy Warhol work as NFTs
Auction house Christie's will be auctioning five digital artworks created by Andy Warhol in the mid-1980s. The art will be sold as non-fungible tokens (NFTs) and all profits will go towards The Andy Warhol Foundation for the Visual Arts.
RECOMMENDED INDUSTRY REPORTS AND BOOKS
The rise of
Central Bank Digital Currencies
Many countries are just now launching their CBDC pilot programs. Concerns about privacy, cross-border payments and who will be making final decisions are beginning to emerge.
Cryptocurrencies for Corporate Treasury
Cryptocurrencies are experiencing a 'mainstreaming moment.' With companies like MicroStrategy and Tesla purchasing large amounts of bitcoin for treasury purposes, the question arises: can crypto become a suitable store of wealth for corporates and institutional investors.
PODCAST SERIES
THE SWISS ROAD TO CRYPTO PODCAST
In this podcast Didier Borel discovers people in Switzerland playing an active role in crypto and tech. He talks to entrepreneurs, tech innovators and disruptors shaping the future in this country.

Switzerland has always played a key role in banking and has recognized the need to foster innovation.
Laura Shin is a crypto/blockchain journalist and host of the Unchained and Unconfirmed podcasts. As a former senior editor of Forbes, she was the first mainstream reporter to cover crypto assets full-time. She gives an overview to all experts and novices alike on the use cases making a real impact, and their vision for the future of this innovative technology!
IS THERE A FUTURE FOR PRIVATE STABLECOINS IN THE WORLD OF CBDCs?
Got a question?
Or perhaps a suggestion? We'd love your feedback.
Contact Rali Hill
- content provider of this Newsletter.