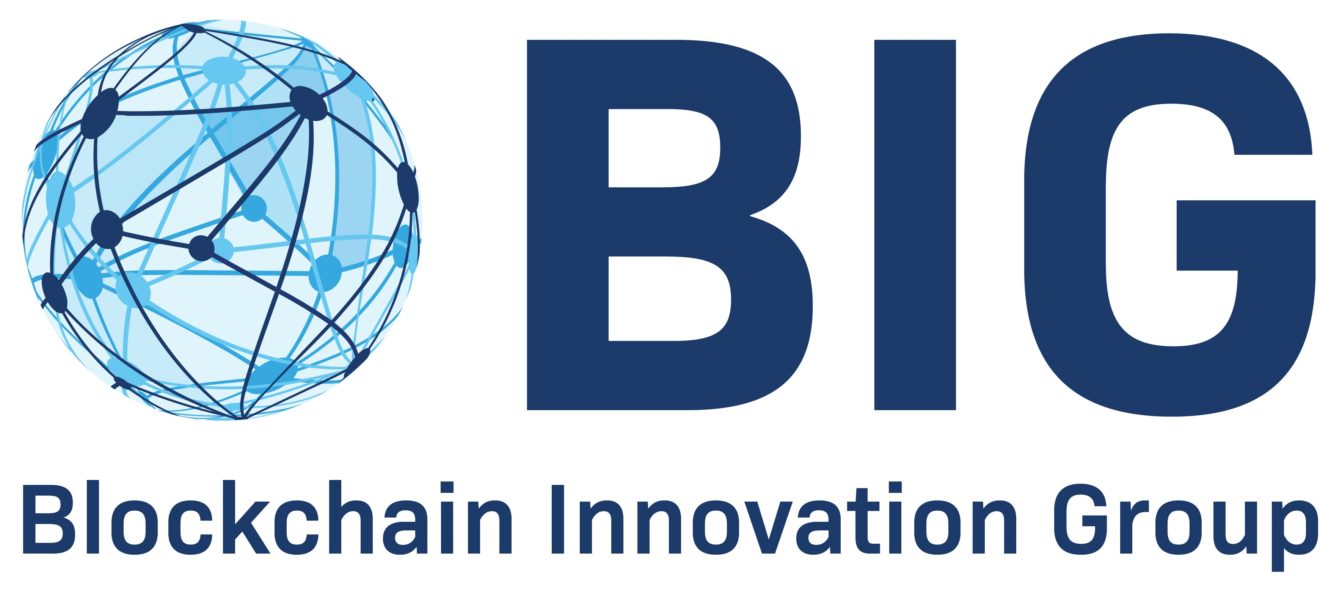 BIG Weekly Newsletter

A Message To The Reader
Welcome to the BIG weekly Newsletter.
This week read about how the oldest watch factory in Switzerland relies on blockchain, why Dfinity's ICP token sees extreme price volatility amid bevy of exchange listings and how UBS is exploring ways to offer crypto investments to rich clients.
We offer a free consultation with access to the blockchain insights. Book your free consultation with us here. Experience you can trust, service you can count on. BIG-Swiss Company – your partners in profit!
BIG SERVICES
Would you like to know more about our services? We can help provide your business detailed analysis of public funding calls. BIG can also help your business obtain prove of ownership of cryptocurrencies. We are EXPERTS in this field with a proven track record of astounding results.
GOVERNMENT FUNDING
: The detailed analysis of public funding calls and the in-depth understanding of evaluation criteria can overwhelm companies busy with their daily business. BIG can support the application process with customised services from selecting suitable calls, analysing the critical elements of the call, the establishment of complementary and highly effective consortia, to writing convincing, compelling and competitive proposals. Click

here

for more information.
CRYPTO OWNERSHIP & FORENSIC
: Do you own cryptocurrencies and need to prove that to someone without revealing the Private Key? Or do you need to check if someone really owns the assets they are claiming to hold? In either case we just have the right offering for you. Click

here
for more information.
If you are interested in more of our services including Data Protection and C-Level Education, click
here
for more information.
BLOCKCHAIN EDUCATION BASICS
CRYPTO COMPLIANCE - KYC, AML, CFT, and Pending Rules - When Bitcoin launched in 2009, one of its most appealing characteristics was anonymity for its holders. More than a decade later, that appeal remains. But to a small number of seedier individuals and organizations, this anonymity became an exploit.
BLOCKCHAIN HEADLINES
The oldest watch factory in Switzerland relies on blockchain
The development of a specific blockchain application enables DuBois et fils to make values as sustainability and historical ties in the age of digitization a credible experience.
Dfinity's ICP token sees extreme price volatility amid bevy of exchange listings
The price volatility of the ICP token may settle down as days progress and the market matures. Dfinity's long-awaited platform for smart contracts operating at internet speed went live on Friday, under the watchful gaze of the Network Nervous System.
UBS exploring ways to offer crypto investments to rich clients
UBS Group AG is reportedly exploring multiple ways to bring crypto investments to its rich clients. Any of the investment alternatives the bank is going to settle for will only take a very small portion of the client's total wealth holdings due to the extreme volatility of the asset class.
REGULATED DIGITAL ASSETS (STO, TRADING, CUSTODY, COMPLIANCE)
Tokenized real estate market remains steady at $25.5 Million, as security token space continues to grow in 2021
Security Token Market hosts live-trading data from 33 major security tokens across the globe. They also prepare and release monthly reports covering each of these assets' performance on the secondary market.
Polymath adds tokenise and Saxon Advisors as node operators on Polymesh blockchain
Polymesh is an institutional-grade permissioned blockchain created by Polymath specifically for regulated assets. Transactions involving securities need to be determined by known, trusted entities.
Kyle Sonlin: CEO at security token market discusses potential impact of security tokens on global financial system
Security tokens have the ability to improve our existing capital markets while also expanding our financial ecosystem past traditional jurisdictional constraints. Through smart contract integration, we can automate much of the compliance requirements required by local and foreign regulators.
FINANCIAL SERVICES & CENTRAL BANK DIGITAL CURRENCY (CBDC)
Bank of Israel to explore digital shekel CBDC
Bank of Israel released a working paper on a central bank digital currency (CBDC). The Bank emphasized it has not yet made a decision to launch a digital shekel but is creating an action plan to be prepared if the benefits start to outweigh the risks.
China's 'Digital Yuan' and the race for a global digital currency
A digital yuan acknowledges the reality that fiat currencies no longer need a deposit-based banking system in order to circulate broadly throughout an economy. It allows the central bank of China to create a bank account on behalf of every user of its currency.
Swiss postal bank turns up digital dazzle to arrest declining fortunes
The financial arm of the Swiss post office is offering clients access to cryptocurrencies and the chance to buy fractions of company shares. PostFinance has teamed up with online trading platform Swissquote to launch a digital app named Yuh.
CRYPTOCURRENCIES, DeFi and NFT
SEC staff calls Bitcoin 'Highly Speculative,' hints at ETF skepticism
The warning comes as high profile funds from Morgan Stanley and BlackRock begin to diversify into bitcoin through adjacent products like cash-settled bitcoin futures and Grayscale's Bitcoin Trust.
New partnership sees DeFi and NFTs come to Cardano
As smart contracts get ready to launch on Cardano, Occam and Bondly reveal their partnership to grow NFT and DeFi use on the network.
NFT firm Bitski raises $19M led by Andreessen Horowitz
Various creators and celebrities, including Jay-Z also participated in the investment. In total, the company has raised $23.4M to date. The company provides NFT infrastructure by enabling the creation of custom storefronts, providing a wallet and developer tools.
HUMANITARIAN & NOT FOR PROFIT
Esri and IBM team up to take on climate change with Call for Code
Software developers and innovators around the world will take on climate change with open-source software, including Red Hat OpenShift, IBM Cloud, IBM Watson, IBM Blockchain, and data from The Weather Company.
RECOMMENDED INDUSTRY REPORTS AND BOOKS
The rise of
Central Bank Digital Currencies
Many countries are just now launching their CBDC pilot programs. Concerns about privacy, cross-border payments and who will be making final decisions are beginning to emerge.
Cryptocurrencies for Corporate Treasury
Cryptocurrencies are experiencing a 'mainstreaming moment.' With companies like MicroStrategy and Tesla purchasing large amounts of bitcoin for treasury purposes, the question arises: can crypto become a suitable store of wealth for corporates and institutional investors.
PODCAST SERIES
THE SWISS ROAD TO CRYPTO PODCAST
In this podcast Didier Borel discovers people in Switzerland playing an active role in crypto and tech. He talks to entrepreneurs, tech innovators and disruptors shaping the future in this country.

Switzerland has always played a key role in banking and has recognized the need to foster innovation.
Laura Shin is a crypto/blockchain journalist and host of the Unchained and Unconfirmed podcasts. As a former senior editor of Forbes, she was the first mainstream reporter to cover crypto assets full-time. She gives an overview to all experts and novices alike on the use cases making a real impact, and their vision for the future of this innovative technology!
DIGITAL SECURITIES & TOKENIZATION SUMMIT
Wed, May 19 - Thu, May 20, 2021
Wed, May 19 - Thu, May 20

, 2021
Got a question?
Or perhaps a suggestion? We'd love your feedback.
Contact Rali Hill
- content provider of this Newsletter.