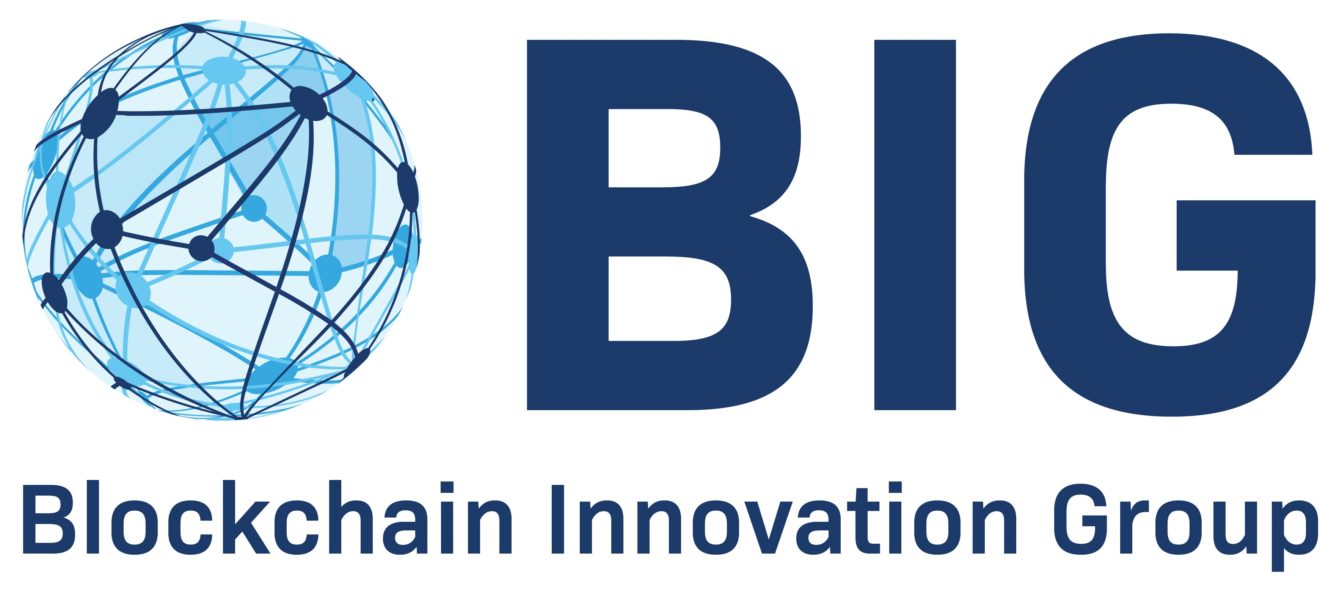 BIG Weekly Newsletter

A Message To The Reader
Welcome to the BIG weekly Newsletter.
This week read about how Austrian crypto tax solution provider Blockpit bags US$10 Million in Series A fundraise, why China shuts down crypto mining in Anhui province and how Fujitsu invests in blockchain commodity trading platform DCX.
Each week we focus on Blockchain Education Basics, so you can improve your understanding this week the topic is
Ethereum ERC20 Token
.
In the new episode of IFZ Talking Finance podcast, Rüdiger Petrikowski discusses with Thomas Birrer and Timo Heroth how Achiko financed itself and what essential characteristics the chosen alternative financing transactions have from a corporate and investor perspective. Listen to this episode here.
If you have any questions or suggestions, we would be interested to hear your feedback, p
lease contact Rali Hill.
We offer a free consultation with access to the blockchain insights. Book your free consultation with us here.
BIG SERVICES
Would you like to know more about our services? We can help provide your business detailed analysis of public funding calls. BIG can also help your business obtain prove of ownership of cryptocurrencies. We are EXPERTS in this field with a proven track record of astounding results.
GOVERNMENT FUNDING
: The detailed analysis of public funding calls and the in-depth understanding of evaluation criteria can overwhelm companies busy with their daily business. BIG can support the application process with customised services from selecting suitable calls, analysing the critical elements of the call, the establishment of complementary and highly effective consortia, to writing convincing, compelling and competitive proposals. Click

here

for more information.
COMPLIANCE - Proving Ownership of Cryptocurrencies
: Do you own cryptocurrencies and need to prove that to someone without revealing the Private Key? Or do you need to check if someone really owns the assets they are claiming to hold? Or do you have any questions regarding cryptocurrency inheritances? Click
here
for more information.
If you are interested in more of our services including Data Protection and C-Level Education, click
here
for more information.
BLOCKCHAIN EDUCATION BASICS
Ethereum ERC20 Token
- ERC-20 tokens are tokens designed and used solely on the Ethereum platform. They follow a list of standards so that they can be shared, exchanged for other tokens, or transferred to a crypto-wallet. The Ethereum community created these standards with three optional rules, and six mandatory.
BLOCKCHAIN HEADLINES
Austrian crypto tax solution provider Blockpit bags US$10
Million
in Series A fundraise
Blockpit aims to further develop its certified tax reporting software Cryptotax and make it available in additional countries.
China shuts down crypto mining in Anhui province
The Chinese government continues cracking down on the cryptocurrency mining industry by suspending crypto mining operations in another province.
Fujitsu invests in blockchain commodity trading platform DCX
The blockchain platform aims to streamline the trading process by providing insurance, shipping information, inspections and automated settlement to participants.
REGULATED DIGITAL ASSETS (STO, TRADING, CUSTODY, COMPLIANCE)
Greenpro to tab CryptoSX listing platform for pre-STO investment
Greenpro will leverage its unique position with CryptoSX to drive transformational investments to build world class blockchain-enabled companies.
MUFG to launch asset-backed security tokens with Nomura, SBI
MUFG Trust plans to use its blockchain-based Progmat security token platform to issue asset-backed securities. SBI Securities and Nomura Securities will underwrite the STO and sell the tokens to investors.
Tokenized real estate market exceeds $32.7M, security token market approaching $750M
The team at the Security Token Group, which is focused on supporting the fast-evolving blockchain or DLT-based security tokens space,will soon be offering an option to access a complete aggregation of all properties tracked.
FINANCIAL SERVICES & CENTRAL BANK DIGITAL CURRENCY (CBDC)
LINE unveils blockchain-based CBDC solution
The Bank of Korea set up a legal advisory committee to look into any possible regulatory hurdles when issuing its planned CBDC.
BIS, World Bank, IMF urge CBDC interoperability for cross border payments
BIS published a paper on cross border CBDC in conjunction with the IMF and World Bank. It urges collaboration in designing CBDCs to enable cross border payments.
Bank of America establishes cryptocurrency research team
Bank of America has become the latest major bank to make a foray into the cryptocurrency sector. A lot of investment banks have begun offering or are in the process of offering cryptocurrency services to their clients.
CRYPTOCURRENCIES, DeFi and NFT
Top 5 cryptocurrencies to watch this week: BTC, LUNA, ATOM, CAKE, FTT
Bitcoin price is still range-bound and traders are searching for signs that may provide insight about the next directional move.
DeFi startup Optimism launches Alpha of its Uniswap layer-two solution
DeFi startup Optimism has launched its Alpha layer-two solution for Uniswap via the Optimistic Ethereum mainnet.
Soccer's Copa America trophy to be minted as NFT
The governing body for soccer in South America, is to mint the Copa America trophy as NFT. Ethernity Chain aims to explore the application of NFTs for artistic and philanthropic purposes.
HUMANITARIAN & NOT FOR PROFIT
Children's charity gets more than $137,000 worth of crypto donations
The charity Children's Heart Unit Fund, receives donations in the form of digital assets such as bitcoin, ether, and recently received a donation of more than $95,000 which is considered to be the largest single crypto donation made to a UK charity ever.
RECOMMENDED INDUSTRY REPORTS AND BOOKS
Digital Assets: Finstar Space magazine
Innovative ecosystems are emerging around digital assets. The Finstar and Hypothekarbank Lenzburg teams want to be at the forefront so that they get to know the possibilities of the technology and the customers of the new opportunities that can benefit.
Cryptocurrencies for Corporate Treasury
Cryptocurrencies are experiencing a 'mainstreaming moment.' With companies like MicroStrategy and Tesla purchasing large amounts of bitcoin for treasury purposes, the question arises: can crypto become a suitable store of wealth for corporates and institutional investors.
PODCAST SERIES
THE SWISS ROAD TO CRYPTO PODCAST
In this podcast Didier Borel discovers people in Switzerland playing an active role in crypto and tech. He talks to entrepreneurs, tech innovators and disruptors shaping the future in this country.

Switzerland has always played a key role in banking and has recognized the need to foster innovation.
Laura Shin is a crypto/blockchain journalist and host of the Unchained and Unconfirmed podcasts. As a former senior editor of Forbes, she was the first mainstream reporter to cover crypto assets full-time. She gives an overview to all experts and novices alike on the use cases making a real impact, and their vision for the future of this innovative technology!
Got a question?
Or perhaps a suggestion? We'd love your feedback.
Contact Rali Hill
- content provider of this Newsletter.