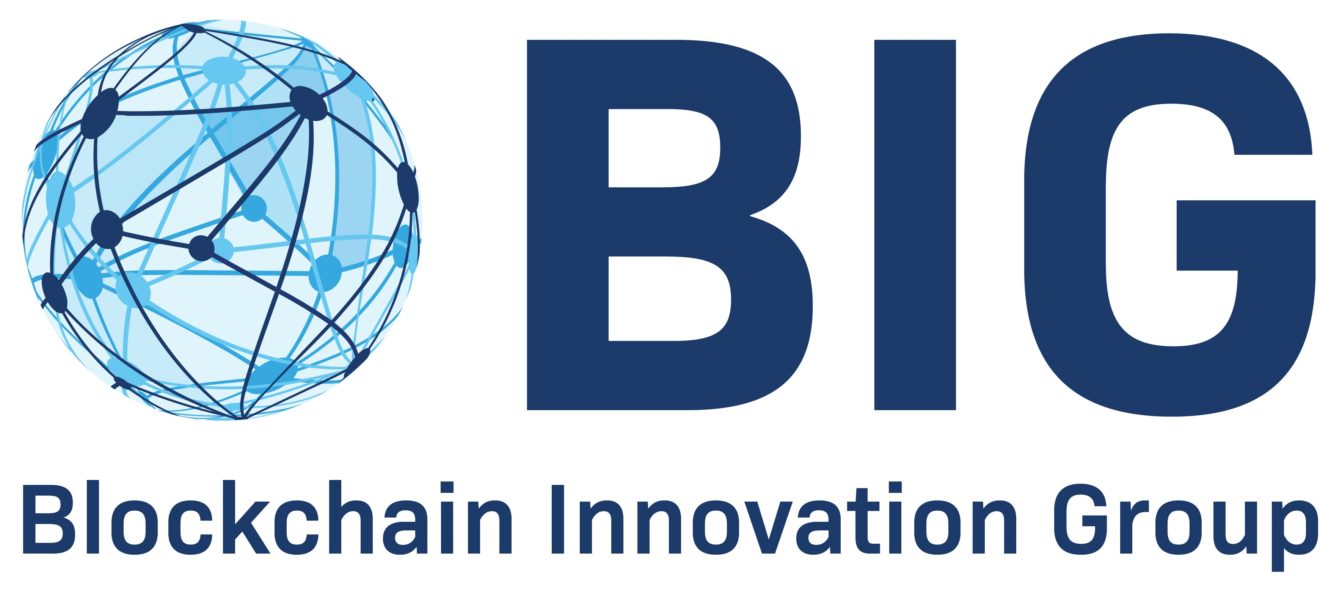 BIG Weekly Newsletter

A Message To The Reader
Welcome to the BIG weekly Newsletter.
This week read about how blockchain can help dismantle corruption in government services, why
CoinMarketCap, Animoca join Huobi's public blockchain as validators and how luxury hotel group Pavilions to accept cryptocurrencies.
Each week we focus on Blockchain Education Basics, so you can improve your understanding this week the topic is
Base58 Algorithm (Bitcoin).
Remember to listen to our Partner Podcasts -

THE SWISS ROAD TO CRYPTO

with

Didier Borel

.
In this
episode Didier Borel and his guests Mauro Cappiello and Alex Poltorak discuss some of the major news headlines relating to crypto.
If you have any questions or suggestions, we would be interested to hear your feedback, p
lease contact Rali Hill.
We offer a free consultation with access to the blockchain insights. Book your free consultation with us here.
BIG SERVICES
Would you like to know more about our services? We can help provide your business complete a due-diligence before entering an investment. BIG can also help your business obtain funding by managing your investor story.
DUE DILIGENCE
: What you do not know will hurt you! Therefore, we encourage you to complete a due-diligence before you enter an investment. Our experiences and dedicated resources will enhance your investment decision and improve your long-term return. Click here
for more information.
FUNDING AND INVESTOR READINESS
: If you need help to prepare a convincing equity & investor story, BIG will provide the full preparation service to secure your investor readiness and ensure a professional appearance. Click

here
for more information.
If you are interested in more of our services including Data Protection and C-Level Education, click
here
for more information.
BLOCKCHAIN EDUCATION BASICS
Base58 Algorithm (Bitcoin)
- Base58 is a group of binary-to-text encoding schemes used to represent large integers as alphanumeric text. It is designed for use in Bitcoin and is used in many other cryptocurrencies. It offers a balance between compact performance, readability, definition and error prevention.
BLOCKCHAIN HEADLINES
How blockchain can help dismantle corruption in government services
Blockchain could increase the fairness and efficiency of government systems, improve the transparency of procurement processes.
CoinMarketCap, Animoca join Huobi's public blockchain as validators
Cryptocurrency exchange HECO has added a bevy of new validators to its network in a bid to improve stability and decentralization.
Luxury hotel group Pavilions to accept cryptocurrencies
The company will partner with crypto payment services provider Coindirect to allow customers to book rooms with bitcoin, ethereum and 40 other digital currencies.
REGULATED DIGITAL ASSETS (STO, TRADING, CUSTODY, COMPLIANCE)
Tata launches tokenized securities offering, crypto custody power by Thales
TCS has unveiled new blockchain offerings as part of its Quartz solution. Quartz for Markets, a tokenized securities solution that targets exchanges, custodians and cryptocurrency custody offering that uses Thales Luna.
Europe's first OTC market for security tokens comes from Germany
The crypto revolution continues with Hamburg Finexity that has opened its offer for a secondary market for tokenized investments. This opens Europe's first peer-to-peer marketplace for digitally securitized assets.
Hydra Chain Technologies and DigiShares partner to tokenize real estate on the Ravencoin blockchain
The collaboration opens up many opportunities for future tokenization projects that will move beyond real estate.
FINANCIAL SERVICES & CENTRAL BANK DIGITAL CURRENCY (CBDC)
Liquidshare, BNP Paribas, Euroclear in CBDC trial for securities settlement
The latest digital euro tests simulated the issuance and settlement of unlisted digital securities on a private ledger and the settlement of listed securities. The payment involved a central bank digital currency.
China new CBDC trials indicate pivot toward environmental

sustainability
China has kick-started two new pilots for its famed digital yuan. Specifically, these pilots have been initiated in Chengdu and Xiong'an at a combined value of around $2.3 million.
Japan's finance industry awaits a clearer picture of the digital yen in 2022
Japan will have more clarity on the design of its CBDC no

earlier than late 2022. Japan's CBDC design could trigger a debate on how the digital yen will affect financial institutions.
CRYPTOCURRENCIES, DeFi and NFT
Is the Bitcoin bull run only in the 'disbelief' market cycle phase?
Bitcoin has so far failed to crack resistance even at $40,000, languishing 50% below its recent all-time highs.
Aave launching DeFi pools for institutional investors
Aave, one of the leading DeFi lending protocol in the world in terms of total value locked, is looking to attract institutional investors to its platform via permissioned liquidity pools.
NFT sales top $2.5B in first half of 2021
There has been $2.5 billion in NFT sales in the first six months of this year, a massive increase over the $13.7 million in sales for the same period in 2020.
NFT buyers and enthusiasts view them as unique digital collectibles with intrinsic value because of their cultural significance.
HUMANITARIAN & NOT FOR PROFIT
Albino BEP-20 cryptocurrency launch revolutionizes humanitarian missions around the world
The ABO cryptocurrency team strives to bring a community that believes in positive change together to elevate the living standards of people around the world.
RECOMMENDED INDUSTRY REPORTS AND BOOKS
Digital Assets: Finstar Space magazine
Innovative ecosystems are emerging around digital assets. The Finstar and Hypothekarbank Lenzburg teams want to be at the forefront so that they get to know the possibilities of the technology and the customers of the new opportunities that can benefit.
Cryptocurrencies for Corporate Treasury
Cryptocurrencies are experiencing a 'mainstreaming moment.' With companies like MicroStrategy and Tesla purchasing large amounts of bitcoin for treasury purposes, the question arises: can crypto become a suitable store of wealth for corporates and institutional investors.
PODCAST SERIES
THE SWISS ROAD TO CRYPTO PODCAST
In this podcast Didier Borel discovers people in Switzerland playing an active role in crypto and tech. He talks to entrepreneurs, tech innovators and disruptors shaping the future in this country.

Switzerland has always played a key role in banking and has recognized the need to foster innovation.
Laura Shin is a crypto/blockchain journalist and host of the Unchained and Unconfirmed podcasts. As a former senior editor of Forbes, she was the first mainstream reporter to cover crypto assets full-time. She gives an overview to all experts and novices alike on the use cases making a real impact, and their vision for the future of this innovative technology!
Got a question?
Or perhaps a suggestion? We'd love your feedback.
Contact Rali Hill
- content provider of this Newsletter.