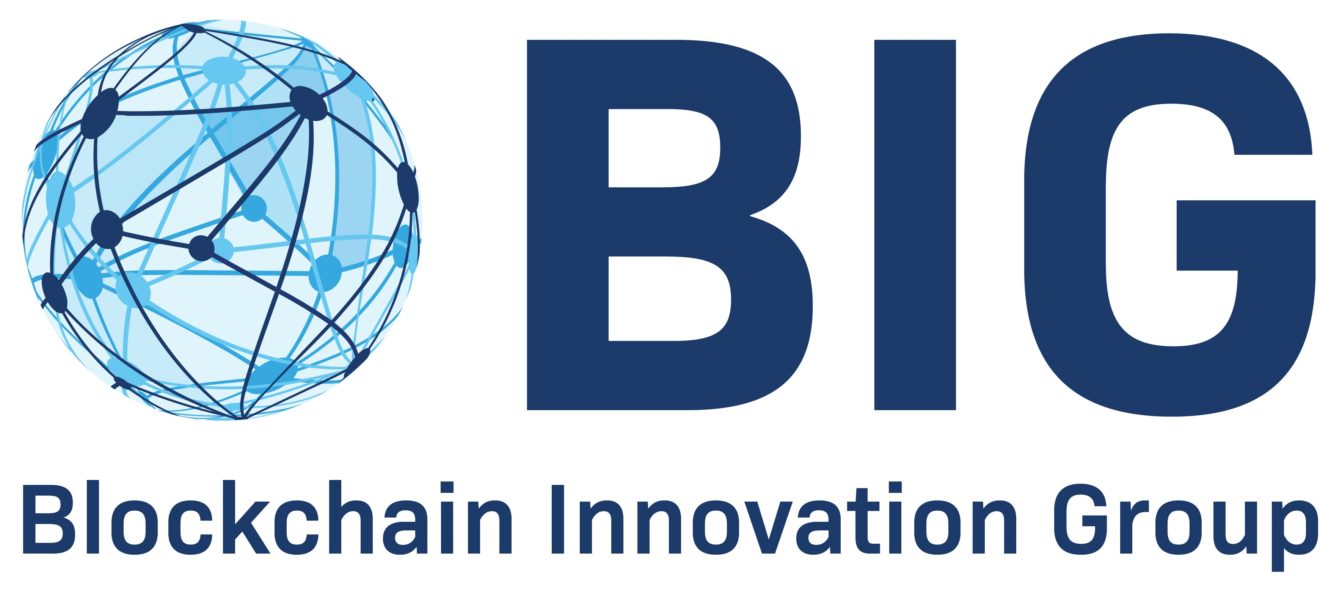 BIG Weekly Newsletter

A Message To The Reader
Welcome to the BIG weekly Newsletter.
This week read about how w
atchdog clamps down on cryptocurrency exchange Binance
, why
German stock exchange snaps up Swiss cryptocurrency firm
and how
Digital Asset inks

deal to connect Daml-driven apps into the Nasdaq Marketplace.
Each week we focus on Blockchain Education Basics, so you can improve your understanding this week the topic is
Blockchain Food Traceability
.
Central bank digital currencies: an opportunity for the monetary system -
BIS
If you have any questions or suggestions, we would be interested to hear your feedback, p
lease contact Rali Hill.
We offer a free consultation with access to the blockchain insights. Book your free consultation with us here.
BIG SERVICES
Would you like to know more about our services? BIG can help your business define a crypto asset or prove you own a crypto. We are EXPERTS in this field with a proven track record of astounding results.
CAPITAL MARKET INFRASTRUCTURE
: If you need help to define and implement your digital asset or crypto currencies service and product strategy you have come to the right place. Our hands-on digital asset issuance, trading, custody experience in designing regulatory compliant services, assessing available solutions and implementing them gives you the power to offer the services to your existing or new customers.

Contact us

.
CRYPTO OWNERSHIP & FORENSIC
: Do you own cryptocurrencies and need to prove that to someone without revealing the Private Key? Or do you need to check if someone really owns the assets they are claiming to hold? In either case we just have the right offering for you. Click

here

for more information.
If you are interested in more of our services including Data Protection and C-Level Education, click
here
for more information.
BLOCKCHAIN EDUCATION BASICS
Blockchain Food Traceability
- the ability to instantaneously trace the entire lifecycle of food products from origin through every point of contact on its journey to the consumer bolsters credibility, efficiency and safety. Blockchain holds the promise of disruptive transformation, but not without potential roadblocks along the way.
BLOCKCHAIN HEADLINES
Binance: Watchdog clamps down on

cryptocurrency
exchange
Binance, the world's biggest cryptocurrency exchange, has been issued a warning by the UK's financial regulator.
German stock exchange snaps up Swiss cryptocurrency firm
The operators of Germany's main stock exchange have paid more than CHF100 million for a majority stake in Swiss cryptocurrency service provider Crypto Finance.
Digital Asset inks deal to connect Daml-driven apps into the Nasdaq Marketplace
Nasdaq and Digital Asset customers will be able to leverage applications built in Daml, a multi-party application platform.
REGULATED DIGITAL ASSETS (STO, TRADING, CUSTODY, COMPLIANCE)
First security token offering in the German automotive industry
Auto1 FT issues digital securities with a total value of up to four million euros in order to accelerate digital innovations. It is the first STO in the German automotive sector.
Digital Assets AG launching stock tokens on Solana
DAAG is based in Switzerland and specializes in designing and issuing tokenized financial instruments. It is now bringing its tokenized stock infrastructure to the Solana blockchain.
Crystal Technologies to bolster connections in decentralised finance
They are conducting a token offering of their CrystalToken, which is a main utility and governance token of the platform, to raise funds for the completion of the market-ready cross-chain decentralised exchange.
FINANCIAL SERVICES & CENTRAL BANK DIGITAL CURRENCY (CBDC)
HSBC becomes first foreign entity onboarded to Dubai's KYC blockchain
HSBC has been successfully onboarded to the regional KYC-focused private blockchain backed by Dubai's government.
Does Switzerland need a new currency? The discussion

about digital central bank money is gaining momentum
Digitization also affects the monetary system. The central banks do not want to leave this field to private providers of crypto currencies.
BIS backs the development of Central Bank Digital Currencies
BIS analysis finds that CBDCs would best function as part of a two-tier system where the central bank and the private sector work together to do what each does well.
CRYPTOCURRENCIES, DeFi and NFT
BTC-only exchange Bitcoin Reserve launches across Europe
Bitcoin-only exchange Bitcoin Reserve has launched for users throughout Europe, offering retail and institutional stacking options.
The future of finance is DeFi intelligence
The next frontier will likely uncover new possibilities through AI and machine learning joining with decentralized finance to create DeFi intelligence.
Spiderman owner Marvel to launch NFT collectibles
Marvel Entertainment has partnered with Orbis Blockchain Technologies to launch NFTs through VeVe Digital Collectibles app. The NFTs will include digital collectibles, 3D statues, and digital comic books.
HUMANITARIAN & NOT FOR PROFIT
Binance Charity Has Donated Over 2,580 BTC for humanitarian efforts – how the funds were spent in Africa
BCF, the philanthropic arm of the world's leading blockchain ecosystem and cryptocurrency infrastructure provider, Binance, has raised an impressive 2,585 BTC.
RECOMMENDED INDUSTRY REPORTS AND BOOKS
Digital Assets: Finstar Space magazine
Innovative ecosystems are emerging around digital assets. The Finstar and Hypothekarbank Lenzburg teams want to be at the forefront so that they get to know the possibilities of the technology and the customers of the new opportunities that can benefit.
Cryptocurrencies for Corporate Treasury
Cryptocurrencies are experiencing a 'mainstreaming moment.' With companies like MicroStrategy and Tesla purchasing large amounts of bitcoin for treasury purposes, the question arises: can crypto become a suitable store of wealth for corporates and institutional investors.
PODCAST SERIES
THE SWISS ROAD TO CRYPTO PODCAST
In this podcast Didier Borel discovers people in Switzerland playing an active role in crypto and tech. He talks to entrepreneurs, tech innovators and disruptors shaping the future in this country.

Switzerland has always played a key role in banking and has recognized the need to foster innovation.
Laura Shin is a crypto/blockchain journalist and host of the Unchained and Unconfirmed podcasts. As a former senior editor of Forbes, she was the first mainstream reporter to cover crypto assets full-time. She gives an overview to all experts and novices alike on the use cases making a real impact, and their vision for the future of this innovative technology!
Got a question?
Or perhaps a suggestion? We'd love your feedback.
Contact Rali Hill
- content provider of this Newsletter.