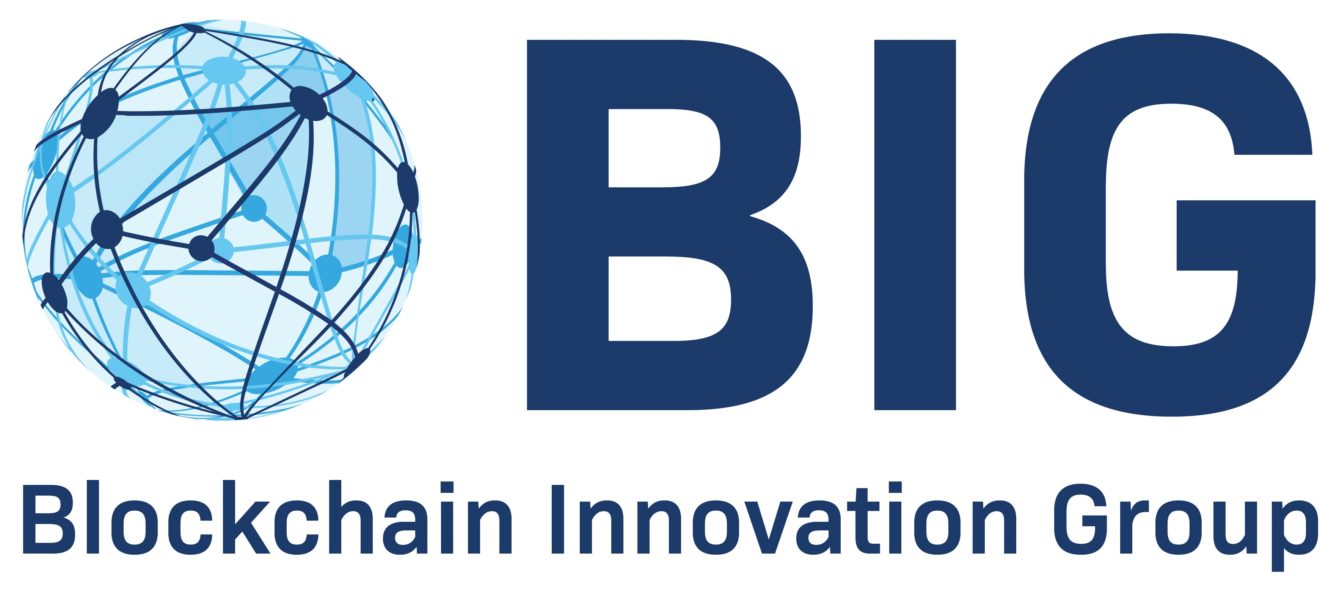 BIG Weekly Newsletter

A Message To The Reader
Welcome to the BIG weekly Newsletter.
This week read about how Swiss Federal Council brings DLT Act into force and issues ordinance, why Spain's BBVA opens Bitcoin trading service to clients in Switzerland and how Venture capital firm Blockchain Capital raises $300M from PayPal, Visa.
Each week we focus on Blockchain Education Basics, so you can improve your understanding this week the topic is
Bitcoin ATM
.
If you have any questions or suggestions, we would be interested to hear your feedback, p
lease contact Rali Hill.
We offer a free consultation with access to the blockchain insights. Book your free consultation with us here.
BIG SERVICES
Would you like to know more about our services?
We can help provide your business detailed analysis of public funding calls. BIG can also help your business obtain prove of ownership of cryptocurrencies. We are EXPERTS in this field with a proven track record of astounding results.
GOVERNMENT FUNDING
: The detailed analysis of public funding calls and the in-depth understanding of evaluation criteria can overwhelm companies busy with their daily business. BIG can support the application process with customised services from selecting suitable calls, analysing the critical elements of the call, the establishment of complementary and highly effective consortia, to writing convincing, compelling and competitive proposals. Click

here

for more information.
CRYPTO OWNERSHIP & FORENSIC
: Do you own cryptocurrencies and need to prove that to someone without revealing the Private Key? Or do you need to check if someone really owns the assets they are claiming to hold? In either case we just have the right offering for you. Click

here

for more information.
If you are interested in more of our services including Data Protection and C-Level Education, click
here
for more information.
BLOCKCHAIN EDUCATION BASICS
BITCOIN ATM
- is a kiosk that allows a person to purchase Bitcoin by using cash or debit card. Some Bitcoin ATMs offer bi-directional functionality enabling both the purchase of Bitcoin as well as the sale of Bitcoin for cash. In some cases, Bitcoin ATM providers require users to have an existing account to transact on the machine.
BLOCKCHAIN HEADLINES
Swiss Federal Council brings DLT Act into force and issues ordinance
This will allow for innovative distributed ledger technology trading facilities and increase legal certainty in the event of bankruptcy.
Spain's BBVA opens Bitcoin trading service to clients in Switzerland
The new business would include bitcoin trading and custody services, with the aim of extending it to other cryptocurrencies.
Venture capital firm Blockchain Capital raises $300M from PayPal, Visa
Blockchain Capital has so far invested in more than 110 companies, including cryptocurrency exchanges Coinbase Global Inc and Kraken as well as crypto platform Anchorage and NFT marketplace OpenSea.
REGULATED DIGITAL ASSETS (STO, TRADING, CUSTODY, COMPLIANCE)
Security token market shows signs of resurgence
Securitize, which helps private companies raise money by issuing tokens, completed a $48 million Series B fundraising round co-led by Morgan Stanley and Blockchain Capital.
How decentralized trading unlocks the true potential of tokenized securities
Despite the rise of security token exchanges, the vast majority of tokenized securities are still not traded anywhere, failing to execute the promise of liquidity.
UOB pilots a digital bond issuance on Marketnode's digital asset issuance platform
The platform leverages DLT to connect various parties involved in the transaction and to tokenize the capital security.
FINANCIAL SERVICES & CENTRAL BANK DIGITAL CURRENCY (CBDC)
Central bank, World Bank – backed AFIN launches CBDC sandbox with R3
The sandbox aims to support new payment rails that support CBDCs and multi-currency payment solutions using R3's Corda enterprise blockchain.
Banque de France completes digital currency pilot with SEBA Bank and partners
Banque de France simulated CBDC issuance on public blockchain, by preserving control and confidentiality of transactions.
Bank of Israel estimates less than 50% chance of a digital shekel CBDC
The Deputy Governor of the Bank of Israel, said that the central bank has already issued a central bank digital currency as part of an internal pilot program.
CRYPTOCURRENCIES, DeFi and NFT
Bitcoin price dips to $32.5K on 'consistent' new China FUD
The reason for this is again China. One major bank said it bans the use of its services for transactions related to bitcoin or cryptocurrency.
DeFi network Karura wins first auction slot on Kusama
Decentralized finance network Karura won the first auction slot on Polkadot's canary, or test, network, Kusama.
Tezos, the world's most advanced blockchain, is the team's Official Blockchain Partner and McLaren will use the energy efficient network to create NFT fan experience.
HUMANITARIAN & NOT FOR PROFIT
Rahat: Tokenized aid distribution platform to support vulnerable communities
Rahat platform is an open source, blockchain-based, digital aid distribution management system, aiming to support vulnerable communities.
RECOMMENDED INDUSTRY REPORTS AND BOOKS
Digital Assets: Finstar Space magazine
Innovative ecosystems are emerging around digital assets. The Finstar and Hypothekarbank Lenzburg teams want to be at the forefront so that they get to know the possibilities of the technology and the customers of the new opportunities that can benefit.
Cryptocurrencies for Corporate Treasury
Cryptocurrencies are experiencing a 'mainstreaming moment.' With companies like MicroStrategy and Tesla purchasing large amounts of bitcoin for treasury purposes, the question arises: can crypto become a suitable store of wealth for corporates and institutional investors.
PODCAST SERIES
THE SWISS ROAD TO CRYPTO PODCAST
In this podcast Didier Borel discovers people in Switzerland playing an active role in crypto and tech. He talks to entrepreneurs, tech innovators and disruptors shaping the future in this country.

Switzerland has always played a key role in banking and has recognized the need to foster innovation.
Laura Shin is a crypto/blockchain journalist and host of the Unchained and Unconfirmed podcasts. As a former senior editor of Forbes, she was the first mainstream reporter to cover crypto assets full-time. She gives an overview to all experts and novices alike on the use cases making a real impact, and their vision for the future of this innovative technology!
Got a question?
Or perhaps a suggestion? We'd love your feedback.
Contact Rali Hill
- content provider of this Newsletter.