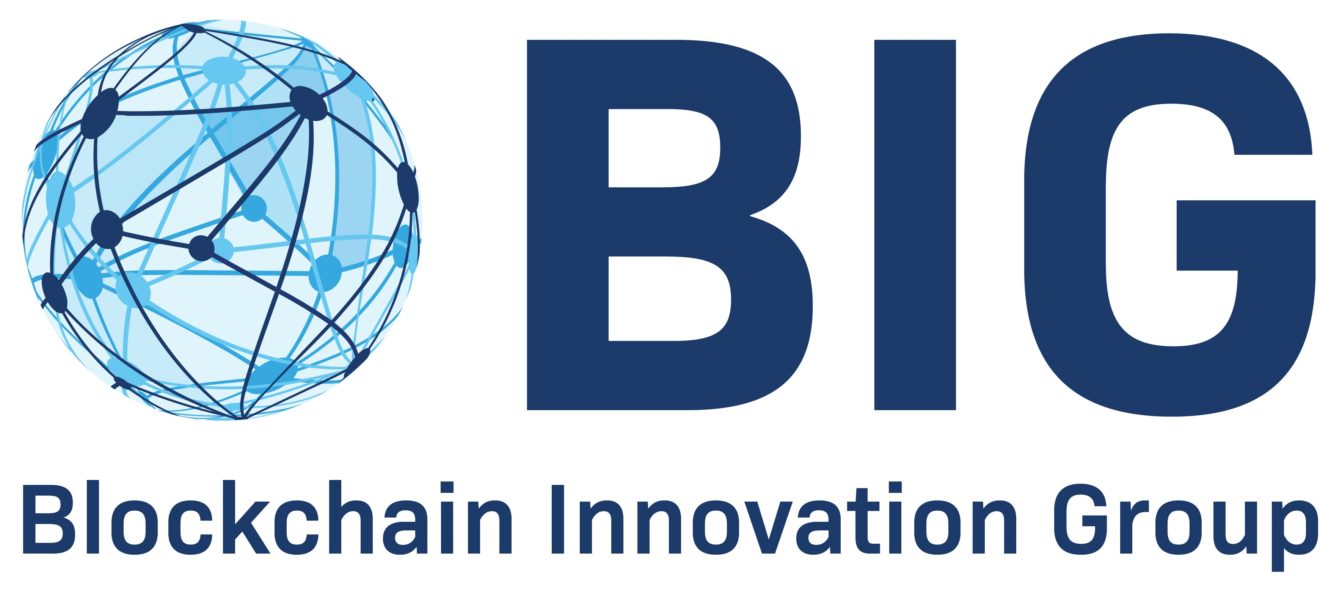 BIG Weekly Newsletter

A Message To The Reader
Welcome to the BIG weekly Newsletter.
This week read about how Greenidge Generation is set to become the first publicly traded bitcoin miner with its own power plant, why South Korean crypto rules will create a monopolized market and how Malaysia, Singapore use blockchain technology for vaccination certificates.
Each week we focus on Blockchain Education Basics, so you can improve your understanding this week the topic is

Parachains

.
We offer a free consultation with access to the blockchain insights. Book your free consultation with us here. Experience you can trust, service you can count on. BIG-Swiss Company – your partners in profit!
BIG SERVICES
Would you like to know more about our services? We can help provide your business detailed analysis of public funding calls. BIG can also help your business obtain prove of ownership of cryptocurrencies. We are EXPERTS in this field with a proven track record of astounding results.
GOVERNMENT FUNDING
: The detailed analysis of public funding calls and the in-depth understanding of evaluation criteria can overwhelm companies busy with their daily business. BIG can support the application process with customised services from selecting suitable calls, analysing the critical elements of the call, the establishment of complementary and highly effective consortia, to writing convincing, compelling and competitive proposals. Click

here

for more information.
CRYPTO OWNERSHIP & FORENSIC
: Do you own cryptocurrencies and need to prove that to someone without revealing the Private Key? Or do you need to check if someone really owns the assets they are claiming to hold? In either case we just have the right offering for you. Click

here
for more information.
If you are interested in more of our services including Data Protection and C-Level Education, click
here
for more information.
BLOCKCHAIN EDUCATION BASICS
Parachains
- are individual blockchains running in parallel within the Polkadot ecosystem.

They take their name from the concept of parallelized chains that run parallel to the Relay Chain. Due to their parallel nature, they are able to parallelize transaction processing and achieve scalability of the Polkadot system.
BLOCKCHAIN HEADLINES
Greenidge to merge, becoming first publicly traded bitcoin miner with a power plant
Greenidge Generation is set to become the first publicly traded bitcoin miner with its own power plant. Greenidge's natural gas plant currently powers 19 megawatts of mining capacity, which it expects to reach 41 MW by the middle of 2021.
Experts say new South Korean crypto rules will create a monopolized market
South Korea is heading into a new period for its crypto industry, with stringent new rules coming into effect that will require all cryptocurrency businesses to comply with new crypto reporting regulations and registration rules.
Malaysia, Singapore use blockchain technology for vaccination certificates
Both Malaysia and Singapore's digital vaccination certificates are secured by blockchain technology and come with a traceability feature that tells the exact batch of the vaccine vial used for inoculation.
REGULATED DIGITAL ASSETS (STO, TRADING, CUSTODY, COMPLIANCE)
Circular "Register value rights"
The Security Token Offerings working group has dealt intensively with the new securities law provisions of the DLT Act. The working group has drawn up a guide in the form of a circular to introduce register value rights into Swiss law.
Swiss law on cryptoassets will democratize access to capital
Switzerland has been one of the first countries to have a law on digital assets, known as the "DLT law".
It is in this booming environment that the Capital Markets and Technology Association is developing standards allowing the use of new technologies on capital markets, and in particular the
DLT.
Hester Peirce hopes regulators will change attitude towards digital currencies
The lack of regulatory clarity by the regulators is one of the reasons many legacy companies have refrained from dealing with the industry. The SEC is currently in a legal battle with Ripple over its XRP token.
FINANCIAL SERVICES & CENTRAL BANK DIGITAL CURRENCY (CBDC)
Central Banks ramp up digital currency plans
In Switzerland, the Swiss National Bank has been working with financial infrastructure operator SIX on Project Helvetia, the landmark study on the feasibility of CBDC in Switzerland.
Wall Street banks diverge on bitcoin boom
Bitcoin is dividing opinion on Wall Street, with a rush of investment banks expressing divergent views on the cryptocurrency boom. It soared 300 per cent last year, and has roughly doubled in the opening weeks of 2021, taking its value to about $60,000.
Norway is the world's most cashless country – but its central bank isn't keen on bitcoin: 'It doesn't preserve stability'
A CBDC would differ from a cryptocurrency, like bitcoin but importantly because a CBDC would be issued and backed by a country's central bank to compliment physical cash, rather than replace it entirely, and offer a more stable alternative.
CRYPTOCURRENCIES AND DECENTRALISED FINANCING (DeFi)
Bitcoin miners worth more than $150M have just been bought up by two firms
Bitcoin mining machines continue to be in demand by institutions. Two more firms — The9 Limited and Blockcap — have now purchased a total of 36,000 bitcoin miners worth more than $150M from Bitmain.
Raze Network launches protocol to enable confidential payments for DeFi users
The platform users will be able to make use of private transactions for on-chain transfers of tokens between different blockchains.
Cryptocurrency Theta beats Chainlink, enters Top 10
Theta, the cryptocurrency of blockchain project Theta Network is now the 10th largest cryptocurrency in the world with a market cap of more than $11 billion.
HUMANITARIAN & NOT FOR PROFIT
Danish Red Cross backs $3M blockchain volcano catastrophe bond
The Danish Red Cross has partnered with a number of firms to launch the first $3 million blockchain-backed catastrophe bond for volcano-related disasters. The charity worked with blockchain technology from Replexus, insurance firm Howden Group and risk management platform Mitiga Solutions to launch the bond.
RECOMMENDED INDUSTRY REPORTS AND BOOKS
The Block research - 2021 digital asset outlook Report
2021 is poised for an acceleration in banking crypto, as the world's largest financial companies accelerate the strategic desire to expand crypto capabilities or publicly market the intention to explore new digital asset offerings.
European Banking Authority publishes document addressing crowdfunding and money laundering, terrorist financing risk
The guidelines for crowdfunding platforms are incorporated into the Final Report "on customer due diligence and the factors credit and financial institutions should consider when assessing the money laundering and terrorist financing risk associated with individual business relationships and occasional transactions."
PODCAST SERIES
THE SWISS ROAD TO CRYPTO PODCAST
In this podcast Didier Borel discovers people in Switzerland playing an active role in crypto and tech. He talks to entrepreneurs, tech innovators and disruptors shaping the future in this country.

Switzerland has always played a key role in banking and has recognized the need to foster innovation.
Laura Shin is a crypto/blockchain journalist and host of the Unchained and Unconfirmed podcasts. As a former senior editor of Forbes, she was the first mainstream reporter to cover crypto assets full-time. She gives an overview to all experts and novices alike on the use cases making a real impact, and their vision for the future of this innovative technology!
EUROPEAN BLOCKCHAIN CONVENTION
Apr 12 - Apr 16, 2021
9:00 AM - 6:00 PM CEST
CRYPTO INVESTMENT STRATEGIES 2021
Got a question?
Or perhaps a suggestion? We'd love your feedback.
Contact Rali Hill
- content provider of this Newsletter.