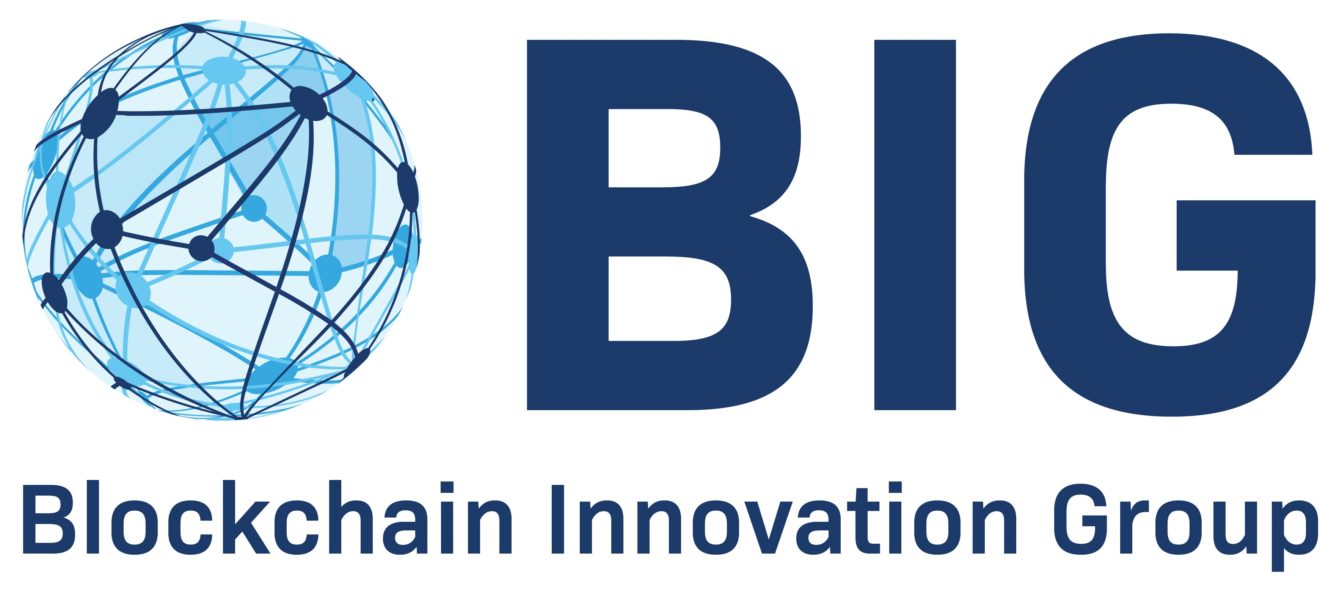 BIG Weekly Newsletter

A Message To The Reader
Welcome to the BIG weekly Newsletter.
This week read about how crypto firm Paxos raises US$ 300 M in Series D funding at US$ 2.4 Billion valuation, why blockchain could transform retail, from supply chain and inventory management to product provenance, and how WallStreetBets launches blockchain app to fight market manipulation.
Each week we focus on Blockchain Education Basics, so you can improve your understanding this week the topic is IOTA.
In this week's episode Didier Borel and his guests Mauro Cappiello and Alex Poltorak discuss some of the major news headlines relating to crypto.
We offer a free consultation with access to the blockchain insights. Book your free consultation with us here. Experience you can trust, service you can count on. BIG-Swiss Company – your partners in profit!
BIG SERVICES
Would you like to know more about our services? We can help provide your business complete a due-diligence before entering an investment. BIG can also help your business obtain funding by managing your investor story. We are EXPERTS in this field with a proven track record of astounding results.
DUE DILIGENCE
: What you do not know will hurt you! Therefore, we encourage you to complete a due-diligence before you enter an investment. Our experiences and dedicated resources will enhance your investment decision and improve your long-term return. Click here
for more information.
FUNDING AND INVESTOR READINESS
: If you need help to prepare a convincing equity & investor story, BIG will provide the full preparation service to secure your investor readiness and ensure a professional appearance. Click

here
for more information.
If you are interested in more of our services including Data Protection and C-Level Education, click
here
for more information.
BLOCKCHAIN EDUCATION BASICS
IOTA - is a distributed ledger designed to record and execute transactions between machines and devices in the Internet of Things (IoT) ecosystem. The ledger uses a cryptocurrency called mIOTA to account for transactions in its network. IOTA's key innovation is Tangle, a system of nodes used for confirming transactions. IOTA claims that Tangle is faster and more efficient than typical blockchains used in cryptocurrencies. The IOTA foundation, the non-profit foundation responsible for the ledger, has inked agreements with prominent companies, such as Bosch and Volkswagen, to extend the platform's utility among connected devices.
BLOCKCHAIN HEADLINES
Crypto firm Paxos raises US$ 300 M in Series D funding at US$ 2.4 B valuation
Paxos will continue investing in the development of enterprise-grade infrastructure while deepening its commitment to regulation, reliability and security.
Blockchain could transform retail, from supply chain and inventory management to product provenance
Using blockchain technology can provide retailers with other benefits, including reduced costs, increased transparency, faster transactions and improved security by reducing counterfeiting and fraud.
WallStreetBets launches blockchain app to fight market manipulation
The unofficial group takes a big step toward blockchain-based finance which is a divergent path from the group's original goal of ending dependence on corrupt institutions in finance. The step comes in the form of their new app titled WSB DApp.
REGULATED DIGITAL ASSETS (STO, TRADING, CUSTODY, COMPLIANCE)
Why Binance stock tokens are drawing regulatory scrutiny
Major regulatory bodies in Europe and Asia are trying to determine whether the move by Binance, to launch stock tokens such as Tesla and Coinbase violated securities laws.
Brox Equity to launch US$20 M digital STO to support bitcoin energy drive
The offering is part of the Brox strategy of purchasing natural gas assets to generate low-cost, environmentally efficient electricity for its proprietary bitcoin mining farms.
Unpacking the token economy – beyond bitcoin
Tokens have been around for a while, but the stage is increasingly being set for ecosystems – of commerce, but also for all manner of exchange – to take advantage of the speed and security offered by tokens to enable innovation across new use cases.
FINANCIAL SERVICES & CENTRAL BANK DIGITAL CURRENCY (CBDC)
European investment bank issues digital bond on Ethereum
In a partnership with Banque de France, the payment of the issue monies from the underwriters to the EIB has been represented on the blockchain in the form of CBDC.
Digital dollar project to launch five U.S. central bank digital currency pilots
A partnership between Accenture and the Digital Dollar Foundation, the Digital Dollar Project was created last year to promote research into a U.S. central bank digital currency (CBDC).
Big banks see challenges, opportunities In Central Bank Digital Currencies
The U.S. and various members of the European Union have been digging deeper into their own efforts to understand the challenges and opportunities tied to launching CBDCs domestically.
CRYPTOCURRENCIES, DeFi and NFT
SEBA Bank expands its crypto currency offering into Decentralised Finance (DeFi)
SEBA Bank, a FINMA licensed Swiss Bank providing a seamless, secure and easy-to-use bridge between digital and traditional assets, announced that with a total of nine crypto currencies, SEBA Bank is expanding its comprehensive offering into DeFi.
Team behind Argo Blockchain launches London-listed DeFi fund
Dispersion Holdings, a publicly traded decentralized finance (DeFi) fund established by the co-founders of listed crypto mining firm Argo Blockchain, made its debut on London's Aquis Stock Exchange Growth Market.
WISeKey to launch its first ever
Non-Fungible Token
from Space
WISeKey International Holding Ltd., a leading global cybersecurity, AI, Blockchain and IoT company, announced that the Satellite PocketPod deployer developed by FOSSA Systems will launch in June 2021 aboard a Falcon 9 rocket by SpaceX.
HUMANITARIAN & NOT FOR PROFIT
Cardano teams up with Save the Children for humanitarian initiative
The Cardano Foundation and Save the Children – one of the largest international non-profit organisations for children – are actively exploring ways to use Cardano and the ADA digital currency for the benefit of their humanitarian initiatives in East Africa.
RECOMMENDED INDUSTRY REPORTS AND BOOKS
The rise of
Central Bank Digital Currencies
Many countries are just now launching their CBDC pilot programs. Concerns about privacy, cross-border payments and who will be making final decisions are beginning to emerge.
Cryptocurrencies for Corporate Treasury
Cryptocurrencies are experiencing a 'mainstreaming moment.' With companies like MicroStrategy and Tesla purchasing large amounts of bitcoin for treasury purposes, the question arises: can crypto become a suitable store of wealth for corporates and institutional investors.
PODCAST SERIES
THE SWISS ROAD TO CRYPTO PODCAST
In this podcast Didier Borel discovers people in Switzerland playing an active role in crypto and tech. He talks to entrepreneurs, tech innovators and disruptors shaping the future in this country.

Switzerland has always played a key role in banking and has recognized the need to foster innovation.
Laura Shin is a crypto/blockchain journalist and host of the Unchained and Unconfirmed podcasts. As a former senior editor of Forbes, she was the first mainstream reporter to cover crypto assets full-time. She gives an overview to all experts and novices alike on the use cases making a real impact, and their vision for the future of this innovative technology!
DIGITAL SECURITIES & TOKENIZATION SUMMIT
Wed, May 19 - Thu, May 20, 2021
Wed, May 19 - Thu, May 20

, 2021
Got a question?
Or perhaps a suggestion? We'd love your feedback.
Contact Rali Hill
- content provider of this Newsletter.