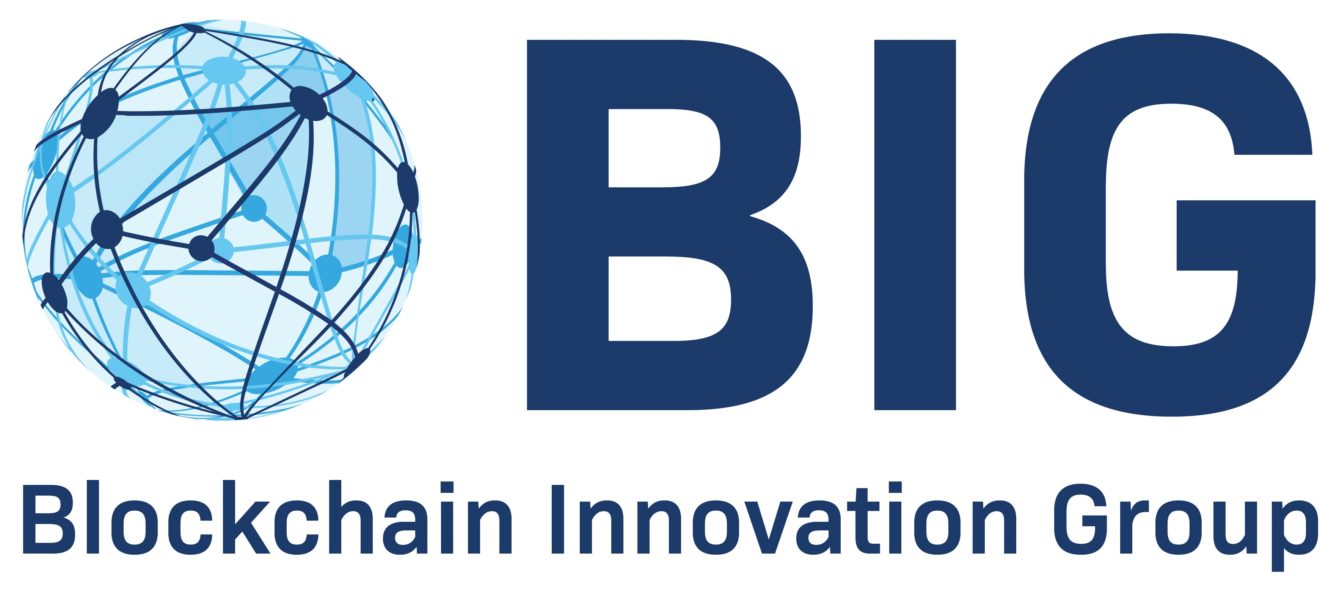 BIG Weekly Newsletter

A Message To The Reader
Welcome to the BIG weekly Newsletter.
This week read about how Bank of England unveils special central bank account ideal for Fnality blockchain settlement tokens, why Société Générale launches blockchain-based structured product and how PayPal's Venmo introduces crypto buying and selling within its app.
Each week we focus on Blockchain Education Basics, so you can improve your understanding this week the topic is Blockchain Oracles.
In this week's episode Didier Borel speaks with Claudia Diaz, Co-founder and Chief Science Officer of Nym Technologies, where she shares her insights on how Nym aims to help everyone achieve anonymity on the internet.
We offer a free consultation with access to the blockchain insights. Book your free consultation with us here. Experience you can trust, service you can count on. BIG-Swiss Company – your partners in profit!
BIG SERVICES
Would you like to know more about our services? BIG can help your business define a crypto asset or prove you own a crypto. We are EXPERTS in this field with a proven track record of astounding results.
CAPITAL MARKET INFRASTRUCTURE
: If you need help to define and implement your digital asset or crypto currencies service and product strategy you have come to the right place. Our hands-on digital asset issuance, trading, custody experience in designing regulatory compliant services, assessing available solutions and implementing them gives you the power to offer the services to your existing or new customers.

Contact us

.
CRYPTO OWNERSHIP & FORENSIC
: Do you own cryptocurrencies and need to prove that to someone without revealing the Private Key? Or do you need to check if someone really owns the assets they are claiming to hold? In either case we just have the right offering for you. Click

here
for more information.
If you are interested in more of our services including Data Protection and C-Level Education, click
here
for more information.
BLOCKCHAIN EDUCATION BASICS
Blockchain Oracles
- Blockchains and smart contracts cannot access data from outside of their network. In order to know what to do, a smart contract often needs access to in- formation from the outside world that is relevant to the contractual agreement, in the form of electronic data, also referred to as oracles. These oracles are services that send and verify real world occurrences and submit this information to smart contracts, triggering state changes on the blockchain.
BLOCKCHAIN HEADLINES
Bank of England unveils special central bank account ideal for Fnality blockchain settlement tokens
Bank of England unveiled a new kind of central bank account that means that Fnality, the firm founded by 15 major financial institutions, will be able to go live once it's approved.
Société Générale launches blockchain-based structured product
In its latest milestone in the blockchain arena, French multinational bank Société Générale has issued its very first structured product security token. The token, which represents €5 million of EMTN, represents the first move by the bank to tokenize assets.
PayPal's Venmo introduces crypto buying and selling within its app
Venmo, a mobile payment service owned by PayPal, announced that it allows more than 70 million of its customers to buy, hold and sell cryptocurrency directly within the app.
REGULATED DIGITAL ASSETS (STO, TRADING, CUSTODY, COMPLIANCE)
SBI Securities in security token offering to the public
SBI Securities launched its first Security Token Offering (STO) targeted at retail investors. The blockchain-based STO was for a corporate bond issued by SBI Securities itself
.
Taurus launches marketplace for digital assets
The Geneva-based blockchain startup Taurus has received the green light from the Swiss Financial Market Supervisory Authority (Finma) for a regulated marketplace for digital assets.
Swiss digital asset trading network expands
A blockchain-inspired trading infrastructure, which links banks, companies and investors to cryptocurrencies and a new breed of digital securities, is nearing fruition in Switzerland.
FINANCIAL SERVICES & CENTRAL BANK DIGITAL CURRENCY (CBDC)
Bank of England to consider digital money plan
The Bank of England and the Treasury have announced they are setting up a task force to explore the possibility of a central bank digital currency.
The aim is to look at the risks and opportunities involved in creating a new kind of digital money.
Morgan Stanley confirms wealth management clients have access to 2 crypto funds
Morgan Stanley has confirmed it is offering its wealth management clients exposure to bitcoin by way of a pair of external crypto funds.
Wall Street banks brace for digital dollars as the next big disruptive force
Wall Street is warming up to the idea that the next big disruptive force on the horizon is central bank digital currencies, even though the Federal Reserve likely remains a few years away from developing its own.
CRYPTOCURRENCIES AND DECENTRALISED FINANCING (DeFi)
Deutsche Telekom buys DeFi blockchain startup
Deutsche Telekom is investing in the future of DeFi and buying Celo Token. Celo is a global blockchain network. It offers financial services to everyone via smartphone.
Bitcoin is facing a liquidity crisis, but this crypto app has a solution
A crypto app has warned that Bitcoin is facing a liquidity crisis — and the lack of supply on the open market could have ramifications for buyers and sellers alike.
Bitcoin tumbles 5% from record highs amid Turkey's crypto-payments ban starting April 30
Cryptocurrencies have picked up steam in Turkey in the past weeks as investors sought various hedges against the unstable lira.
HUMANITARIAN & NOT FOR PROFIT
GiveCampus will support cryptocurrency donations to schools
GiveCampus, the world's leading digital fundraising and volunteer management platform for nonprofit educational institutions, announced today that it will begin facilitating cryptocurrency donations for the nearly 1,000 schools on its platform in 2021.
RECOMMENDED INDUSTRY REPORTS AND BOOKS
International Securities Services Association - ISO 20022 Report
The report is the culmination of two surveys of ISSA Members and many discussions within the WG. The report also looks to the future and suggests practical «Next Steps» that can be taken by ISSA and its Members.
Cryptocurrencies for Corporate Treasury
Cryptocurrencies are experiencing a 'mainstreaming moment.' With companies like MicroStrategy and Tesla purchasing large amounts of bitcoin for treasury purposes, the question arises: can crypto become a suitable store of wealth for corporates and institutional investors.
PODCAST SERIES
THE SWISS ROAD TO CRYPTO PODCAST
In this podcast Didier Borel discovers people in Switzerland playing an active role in crypto and tech. He talks to entrepreneurs, tech innovators and disruptors shaping the future in this country.

Switzerland has always played a key role in banking and has recognized the need to foster innovation.
Laura Shin is a crypto/blockchain journalist and host of the Unchained and Unconfirmed podcasts. As a former senior editor of Forbes, she was the first mainstream reporter to cover crypto assets full-time. She gives an overview to all experts and novices alike on the use cases making a real impact, and their vision for the future of this innovative technology!
CRYPTO INVESTMENT STRATEGIES 2021
Got a question?
Or perhaps a suggestion? We'd love your feedback.
Contact Rali Hill
- content provider of this Newsletter.