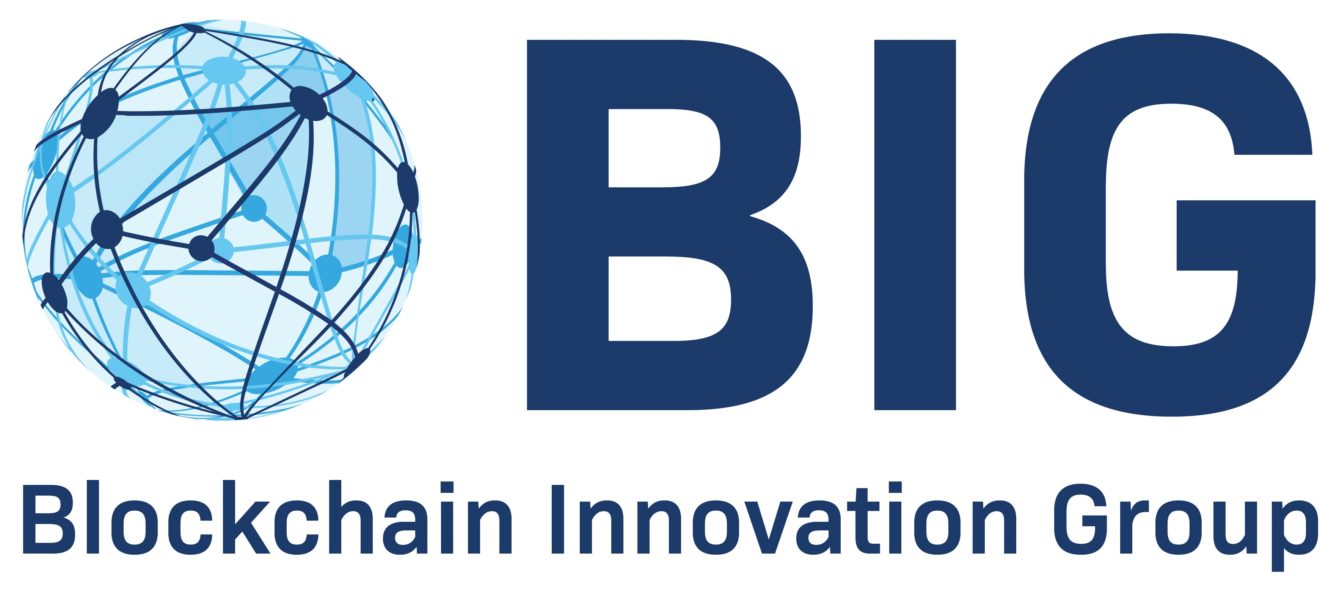 BIG Weekly Newsletter

A Message To The Reader
Welcome to the BIG weekly Newsletter.
This week read about how Integrated Ventures set to buy $35M worth of bitcoin mining equipment, why HSBC confirms banning customers from buying MicroStrategy shares due to bitcoin concerns and how
Coinbase direct listing gets $100B+ valuation as share price jumps in Nasdaq debut.
Each week we focus on Blockchain Education Basics, so you can improve your understanding this week the topic is
Block Ciphers
.
In this episode Didier Borel and his guests Mauro Cappiello and Alex Poltorak discuss some of the major news headlines relating to crypto.
This week read the latest report of International Securities Services Association, looking at the Securities Services market's adoption of ISO 20022.
We offer a free consultation with access to the blockchain insights. Book your free consultation with us here. Experience you can trust, service you can count on. BIG-Swiss Company – your partners in profit!
BIG SERVICES
Would you like to know more about our services? We can help provide your business complete a due-diligence before entering an investment. BIG can also help your business obtain funding by managing your investor story. We are EXPERTS in this field with a proven track record of astounding results.
DUE DILIGENCE
: What you do not know will hurt you! Therefore, we encourage you to complete a due-diligence before you enter an investment. Our experiences and dedicated resources will enhance your investment decision and improve your long-term return. Click here
for more information.
FUNDING AND INVESTOR READINESS
: If you need help to prepare a convincing equity & investor story, BIG will provide the full preparation service to secure your investor readiness and ensure a professional appearance. Click

here
for more information.
If you are interested in more of our services including Data Protection and C-Level Education, click
here
for more information.
BLOCKCHAIN EDUCATION BASICS
BLOCK CIPHERS
- In cryptography, a block cipher is a deterministic algorithm operating on fixed-length groups of bits, called blocks. It uses an unvarying transformation, that is, it uses a symmetric key. They are specified elementary components in the design of many cryptographic protocols and are widely used to implement the encryption of large amounts of data, including data exchange protocols.
BLOCKCHAIN HEADLINES
Integrated Ventures set to buy $35M worth of bitcoin mining equipment
"The Company is very pleased to secure this large scale purchase agreement, especially during a period of scarce supply of mining hardware."
HSBC confirms banning customers from buying MicroStrategy shares due to bitcoin concerns
It is not clear whether HSBC's restrictions only apply to MicroStrategy stock or also shares of companies like Tesla and Square as both these companies hold bitcoin on their balance sheets.
Coinbase Direct Listing Gets $100B+ Valuation as Share

Price Jumps in Nasdaq Debut
Coinbase, the biggest U.S. cryptocurrency exchange, went live with its direct listing on Nasdaq, on a day when bitcoin rallied to a fresh all-time high.
REGULATED DIGITAL ASSETS (STO, TRADING, CUSTODY, COMPLIANCE)
Digital Securities: Binance now offers security tokens of listed shares, starts with Tesla
The world's largest digital asset exchange has taken a natural next step to offer investors both traditional and crypto-assets.
Binance states that each token represents one share of equity stock and is fully backed by a depository portfolio of underlying securities that represents the outstanding tokens.
Dubai financial regulator suggests security token regulation
The Dubai Financial Services Authority (DFSA) regulator has proposed a new policy framework targeting the rapidly growing security tokens sector. It intends to promote the growth of security tokens that could transform the city's financial services industry.
Delta Exchange closes US$5 Million raise from Blockchain

Valley Ventures among others
Delta is an established player with highly innovative products, focusing on alternative derivatives, where they are unbeaten in speed to market.
FINANCIAL SERVICES & CENTRAL BANK DIGITAL CURRENCY (CBDC)
Central bank digital currencies do not threaten the existence of cryptocurrencies, Morgan Stanley says
Some analysts have suggested CBDCs could cut the appeal of technologies such as bitcoin, with a Bank of America report saying they could be like "kryptonite" to crypto.
Russia's digital currency will give the central bank significant powers
There are plans to introduce laws to allow the central bank to ban certain institutions, companies or individuals from accessing the digital ruble. That's in marked contrast to physical cash, which is open to all and will likely decline in use once there's a digital version.
Sweden central bank concludes first phase digital currency trials
Sweden's central bank has completed the first round of digital currency trials, the first phase of a pilot programme that could see a central bank digital currency rolled out across the country.
CRYPTOCURRENCIES AND DECENTRALISED FINANCING (DeFi)
Historic record: DeFi market breaks US $ 100 billion mark
Aside from the psychological significance of the new record, the development of decentralized finance shows that more people are turning away from the traditional financial world and entrusting their money to automated smart contract protocols.
DeFi Is Transparent, Unless You Look Closely
In theory, DeFi is highly transparent. The rules (smart contract code) and actions (transactions) are publicly available, and some additional meta-information (events) may help an observer to make sense of the data.
Bitcoin boom: Swiss crypto scene groans under billions
In Switzerland, one of the most important hubs of the global crypto scene, the run leads to a billion-dollar blessing - but increasingly also to traffic jams. The relevant providers, it turns out, are in some cases hardly able to keep up with the opening of new accounts.
HUMANITARIAN & NOT FOR PROFIT
Swiss Green Fintech Network launches the first Action Plan
The Green Fintech Network is a group of experts from the green digital finance ecosystem contributing to this ambition.
RECOMMENDED INDUSTRY REPORTS AND BOOKS
International Securities Services Association - ISO 20022 Report
The report is the culmination of two surveys of ISSA Members and many discussions within the WG. The report also looks to the future and suggests practical «Next Steps» that can be taken by ISSA and its Members.
European Banking Authority publishes document addressing crowdfunding and money laundering, terrorist financing risk
The guidelines for crowdfunding platforms are incorporated into the Final Report "on customer due diligence and the factors credit and financial institutions should consider when assessing the money laundering and terrorist financing risk associated with individual business relationships and occasional transactions."
PODCAST SERIES
THE SWISS ROAD TO CRYPTO PODCAST
In this podcast Didier Borel discovers people in Switzerland playing an active role in crypto and tech. He talks to entrepreneurs, tech innovators and disruptors shaping the future in this country.

Switzerland has always played a key role in banking and has recognized the need to foster innovation.
Laura Shin is a crypto/blockchain journalist and host of the Unchained and Unconfirmed podcasts. As a former senior editor of Forbes, she was the first mainstream reporter to cover crypto assets full-time. She gives an overview to all experts and novices alike on the use cases making a real impact, and their vision for the future of this innovative technology!
CRYPTO INVESTMENT STRATEGIES 2021
Got a question?
Or perhaps a suggestion? We'd love your feedback.
Contact Rali Hill
- content provider of this Newsletter.