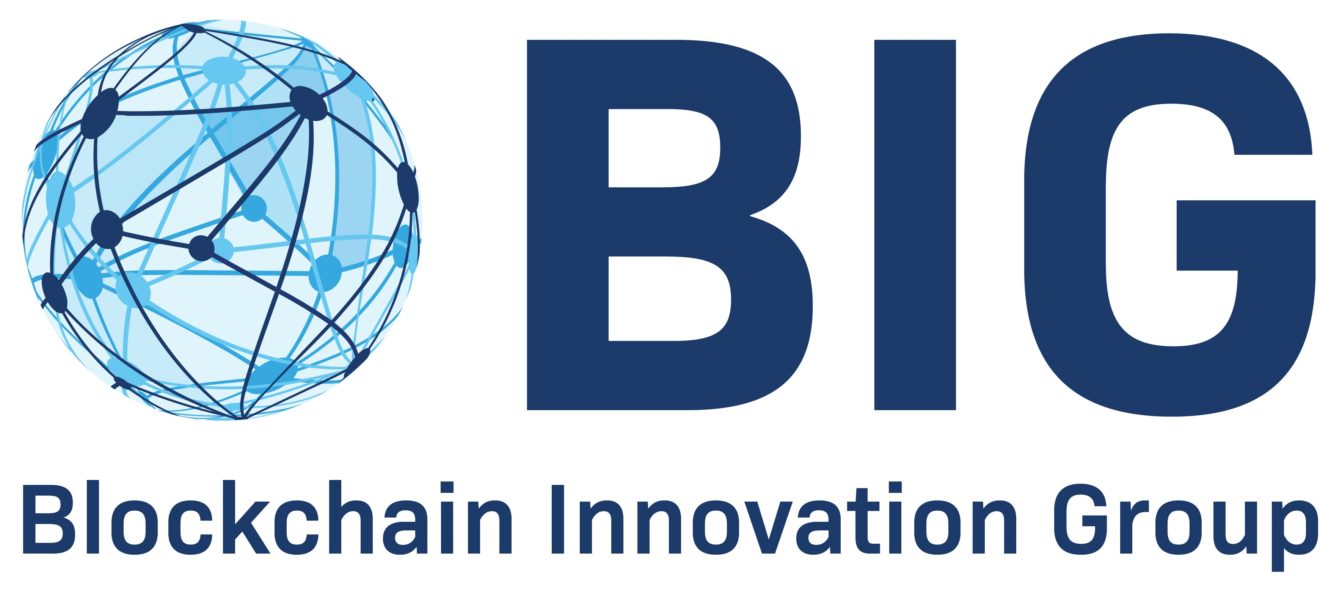 BIG Weekly Newsletter

A Message To The Reader
Welcome to the BIG weekly Newsletter.
This week read about how RealT selects Mt Pelerin's asset tokenisation technology for real estate management, why New Kind of Network (NKN) gains 340% to become 'the biggest blockchain in the world' and how Signal messaging app launches MobileCoin payments feature in beta.
Each week we focus on Blockchain Education Basics, so you can improve your understanding this week the topic is
Byzantine generals problem
.
We offer a free consultation with access to the blockchain insights. Book your free consultation with us here. Experience you can trust, service you can count on. BIG-Swiss Company – your partners in profit!
BIG SERVICES
Would you like to know more about our services? We can help support your business with the infrastructure for capital market activities. Or maybe you need help holding a Digital AGM. We are EXPERTS in this field with a proven track record of astounding results. See below for more information:
CAPITAL MARKET INFRASTRUCTURE
: If you need help to define and implement your digital asset or crypto currencies service and product strategy you have come to the right place. Our hands-on digital asset issuance, trading, custody experience in designing regulatory compliant services, assessing available solutions and implementing them gives you the power to offer the services to your existing or new customers.

Contact us

.
If you are interested in more of our services including Data Protection and C-Level Education, click
here
for more information.
BLOCKCHAIN EDUCATION BASICS
BYZANTINE GENERALS PROBLEM
- is a condition of a computer system, particularly distributed computing systems, where components may fail and there is imperfect information on whether a component has failed. The term takes its name from an allegory, the "Byzantine Generals Problem", developed to describe a situation in which, in order to avoid catastrophic failure of the system, the system's actors must agree on a concerted strategy, but some of these actors are unreliable.
BLOCKCHAIN HEADLINES
RealT selects Mt Pelerin's asset tokenisation technology for real estate management
RealT has chosen Swiss fintech Mt Pelerin's Bridge Protocol, an open source asset tokenisation technology, to optimise the management of its properties and investors.
New Kind of Network (NKN) gains 340% to become 'the biggest blockchain in the world'
NKN is a peer-to-peer network connectivity protocol and ecosystem that uses economic incentives to "motivate internet users to share network connections and utilize unused bandwidth."
Signal messaging app launches MobileCoin payments feature in beta
Signal, the private messaging app that saw a 4,200% increase in downloads in January, is launching a payments feature using MobileCoin. The goal of MobileCoin, which is based on Stellar blockchain technology, is to be able to work efficiently on mobile devices while also protecting users' privacy.
REGULATED DIGITAL ASSETS (STO, TRADING, CUSTODY, COMPLIANCE)
DTCC, ING in security token interoperability trial
Several institutions, including the DTCC, and ING alongside fintechs such as Fireblocks and Circle, have been involved in trialing the FinP2P solution for digital security tokens.
Trading volume through decentralized liquidity pools - can DeFi offer a secondary market for security tokens?
From a regulatory and technical point of view, public offers of security tokens are no longer a major problem. There are now numerous providers who offer technical support for tokenization projects.
INX say April 22nd is last day of security token offering, secondary market expected to go live following day
The INX token has both security and utility characteristics for investors. INX says that following the end of its initial public offering the digital security is expected to list on at least one public trading platform by the end of May 2021.
FINANCIAL SERVICES & CENTRAL BANK DIGITAL CURRENCY (CBDC)
Making central bank digital currency systems Interoperable for cross-border fund transfers
Central banks are particularly interested in CBDCs' potential to contribute to financial inclusion, increase transaction efficiencies, but also improve cross-border payments.
Why central banks are now taking digital currency seriously
A digital currency would be issued by central banks, like banknotes, while cryptocurrencies rely on distributed ledgers like blockchain. China has already begun piloting a digital yuan currency in several major cities.
Swedish central bank reveals first study of digital currency
The Riksbank published the results of the first phase of a pilot project into what is essentially the most advanced exploration of a post-cash era to be undertaken by a major, western economy.
CRYPTOCURRENCIES AND DECENTRALISED FINANCING (DeFi)
Is decentralized finance the future or the end of banking as we know it?
The bank maintains transparent and accurate records of how much a client has in his account at any given point in time. DeFi can perform that same function easily by using the blockchain and its distributed ledger technology to keep those same records without the need for involving a third party.
CME Group introduces micro bitcoin futures contract
A micro bitcoin futures contract will be one-tenth the size of a bitcoin, which would allow market participants to execute trading or hedging strategies in smaller denominations.
Coinbase and Square lead new crypto lobbying effort
Coinbase and Square, have formed an alliance to better relate with policymakers and regulators on the subject of crypto regulations. They are joined by other major players in the cryptocurrency scene, such as Fidelity Digital Assets and crypto-focused investment firm Paradigm.
HUMANITARIAN & NOT FOR PROFIT
Cryptocurrency now accepted by Water Well nonprofit
Water Wells of Africa (WWFA), a small nonprofit with a big humanitarian mission, is diving into the world of cryptocurrency. Now having the ability to accept many types of cryptocurrency including Bitcoin and Etherium, WWFA welcomes donors who invest in this digital asset.
RECOMMENDED INDUSTRY REPORTS AND BOOKS
The Block research - 2021 digital asset outlook Report
2021 is poised for an acceleration in banking crypto, as the world's largest financial companies accelerate the strategic desire to expand crypto capabilities or publicly market the intention to explore new digital asset offerings.
European Banking Authority publishes document addressing crowdfunding and money laundering, terrorist financing risk
The guidelines for crowdfunding platforms are incorporated into the Final Report "on customer due diligence and the factors credit and financial institutions should consider when assessing the money laundering and terrorist financing risk associated with individual business relationships and occasional transactions."
PODCAST SERIES
THE SWISS ROAD TO CRYPTO PODCAST
In this podcast Didier Borel discovers people in Switzerland playing an active role in crypto and tech. He talks to entrepreneurs, tech innovators and disruptors shaping the future in this country.

Switzerland has always played a key role in banking and has recognized the need to foster innovation.
Laura Shin is a crypto/blockchain journalist and host of the Unchained and Unconfirmed podcasts. As a former senior editor of Forbes, she was the first mainstream reporter to cover crypto assets full-time. She gives an overview to all experts and novices alike on the use cases making a real impact, and their vision for the future of this innovative technology!
EUROPEAN BLOCKCHAIN CONVENTION
Apr 12 - Apr 16, 2021
9:00 AM - 6:00 PM CEST
CRYPTO INVESTMENT STRATEGIES 2021
Got a question?
Or perhaps a suggestion? We'd love your feedback.
Contact Rali Hill
- content provider of this Newsletter.