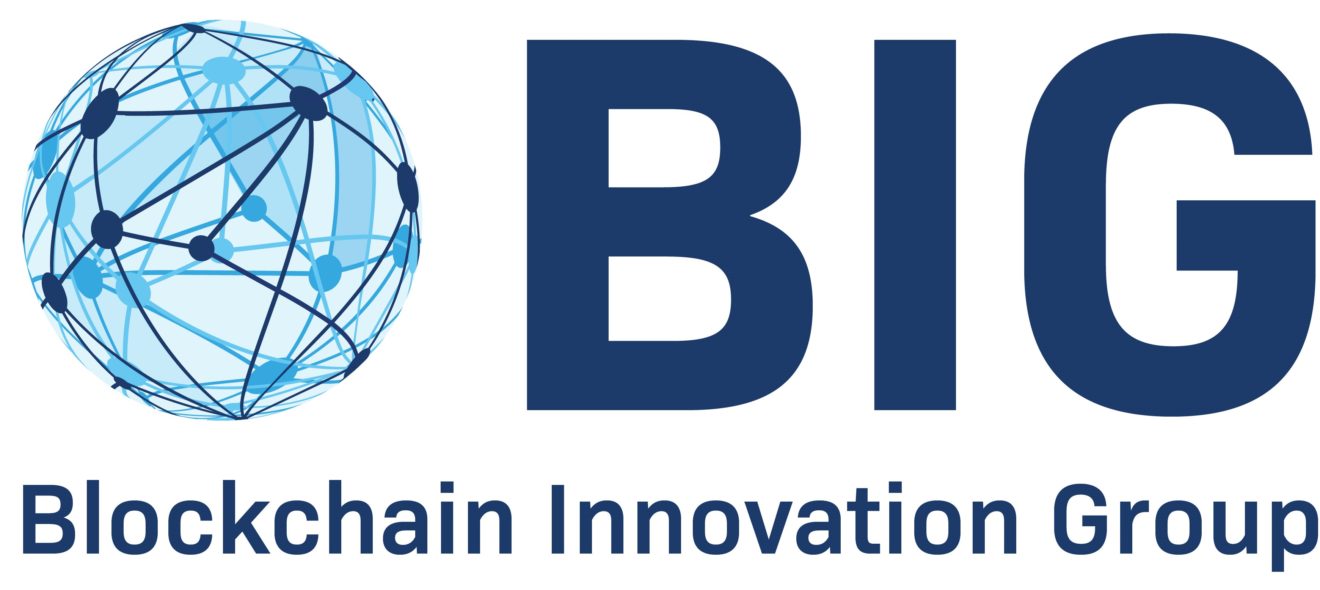 BIG Weekly Newsletter

A Message To The Reader
Welcome to the BIG weekly Newsletter.
This week read about how Visa pilots payment settlements using cryptocurrency, why Metaco partners with IBM for secure digital asset orchestration system and how New York State has launched the blockchain-based "Vaccination Passports".
Each week we focus on Blockchain Education Basics, so you can improve your understanding this week the topic is
Air Gap
.
We offer a free consultation with access to the blockchain insights. Book your free consultation with us here. Experience you can trust, service you can count on. BIG-Swiss Company – your partners in profit!
BIG SERVICES
Would you like to know more about our services?
We can help provide your business complete a due-diligence before entering an investment. BIG can also help your business obtain funding by managing your investor story. We are EXPERTS in this field with a proven track record of astounding results.
DUE DILIGENCE
: What you do not know will hurt you! Therefore, we encourage you to complete a due-diligence before you enter an investment. Our experiences and dedicated resources will enhance your investment decision and improve your long-term return. Click here
for more information.
FUNDING AND INVESTOR READINESS
: If you need help to prepare a convincing equity & investor story, BIG will provide the full preparation service to secure your investor readiness and ensure a professional appearance. Click

here
for more information.
If you are interested in more of our services including Data Protection and C-Level Education, click
here
for more information.
BLOCKCHAIN EDUCATION BASICS
AIR GAP
- Air Gapping is a process of keeping your machine disconnected from the Internet (also known as cold storage). For instance, if you are a person or an exchange, you will have two sets of keys for the wallet used to store cryptocurrencies: a public key and a private key. A public key is one part of the address which is available to all and sundry to send cryptocurrencies to the designated holder. On the other hand, the private key is an alphanumeric code which is only available with the account holder. The private key is used as a form of digital signature to authorise a transaction.
BLOCKCHAIN HEADLINES
Visa pilots payment settlements using Stablecoin with Crypto.com
The ability to settle in USDC can ultimately help Crypto.com and other crypto native companies evaluate new business models without the need for traditional fiat in their treasury and settlement workflows.
Metaco partners with IBM for secure digital asset orchestration system
The goal of the partnership is to provide adequate digital asset custodial services for banks and other highly regulated financial services firms looking to participate in the digital asset ecosystem across use cases like tokenization, custody, and transaction management among others.
Blockchain-based "Vaccination Passports" launch in New

York State
The digital passport, dubbed the Excelsior Pass, was built on top of IBM's Digital Health Pass. The passport is a "free and voluntary way to share COVID-19 vaccination or negative test status in accordance with New York State guidelines."
REGULATED DIGITAL ASSETS (STO, TRADING, CUSTODY, COMPLIANCE)
Launch of the NTN Innovation Booster – Blockchain Nation Switzerland
The Swiss Blockchain Federation has launched the NTN Innovation Booster – Blockchain Nation Switzerland. It comes at a time where a new DLT regulation is implemented in Switzerland, positioning the country at the forefront globally in this emerging industry.
German central bank: DLT-based securities settlement successfully tested
Deutsche Börse, Deutsche Bundesbank and Germany's Finance Agency have developed a settlement interface for electronic securities. Securities settlement using DLT is performed with the aid of a "trigger" solution and a transaction coordinator in TARGET2.
The mouthpiece for the digital euro: The Digital Euro Association
In the financial sector, DLT enables the transfer and processing of tokenized assets as well as the corresponding payments in euros via one and the same platform. Billing can take place almost simultaneously, which reduces counterparty risks, increases liquidity and enables DvP.
FINANCIAL SERVICES & CENTRAL BANK DIGITAL CURRENCY (CBDC)
China pushes toward global rules for CBDCs
In the race to bring CBDCs into the mainstream, key questions revolve around how they will be issued, accounted for and tracked. There are no global, standardized rules that would guide how banks would issue or operate the CBDCs.
Jamaica's central bank taps Irish tech outfit for CBDC project
The Bank of Jamaica has partnered with an Ireland-based tech firm for its central bank digital currency project scheduled to begin in May. Jamaica is the latest country making concrete efforts towards issuing its own sovereign digital currency.
Blockstream issues security token tied to bitcoin hashrate, payable in BTC
Bitcoin development company Blockstream is launching a token that is tied to the company's Bitcoin mining production and which is redeemable in bitcoin.
CRYPTOCURRENCIES AND DECENTRALISED FINANCING (DeFi)
99.98% less power: Lighthouse's first Ethereum and Eth2 merge transaction
The transaction is part of the initial steps towards Phase 1.5 in the Ethereum 2.0 upgrade roadmap when a "docking" process will merge Eth1 mainnet with the Eth2 Beacon Chain and sharding system.
Booming NFT scene has critics warn of bubble
NFTs are tokens that are not interchangeable with one another. One bitcoin holds the same value as any other bitcoin, making it therefore fungible.
Aurus brings the DeFi revolution to precious metals
Aurus is embracing the concept of DeFi to disrupt the precious metals industry. The firm has built a truly decentralised platform which allows companies like refineries, distributors and vaults to autonomously tokenise precious metals.
HUMANITARIAN & NOT FOR PROFIT
How blockchain can power the growth of green finance
Already a hotbed for sustainable finance, Asia is poised to become even more so as China makes green finance a national priority for 2021 and the next five years.
RECOMMENDED INDUSTRY REPORTS AND BOOKS
The Block research - 2021 digital asset outlook Report
2021 is poised for an acceleration in banking crypto, as the world's largest financial companies accelerate the strategic desire to expand crypto capabilities or publicly market the intention to explore new digital asset offerings.
European Banking Authority publishes document addressing crowdfunding and money laundering, terrorist financing risk
The guidelines for crowdfunding platforms are incorporated into the Final Report "on customer due diligence and the factors credit and financial institutions should consider when assessing the money laundering and terrorist financing risk associated with individual business relationships and occasional transactions."
PODCAST SERIES
THE SWISS ROAD TO CRYPTO PODCAST
In this podcast Didier Borel discovers people in Switzerland playing an active role in crypto and tech. He talks to entrepreneurs, tech innovators and disruptors shaping the future in this country.

Switzerland has always played a key role in banking and has recognized the need to foster innovation.
Laura Shin is a crypto/blockchain journalist and host of the Unchained and Unconfirmed podcasts. As a former senior editor of Forbes, she was the first mainstream reporter to cover crypto assets full-time. She gives an overview to all experts and novices alike on the use cases making a real impact, and their vision for the future of this innovative technology!
EUROPEAN BLOCKCHAIN CONVENTION
Apr 12 - Apr 16, 2021
9:00 AM - 6:00 PM CEST
CRYPTO INVESTMENT STRATEGIES 2021
Got a question?
Or perhaps a suggestion? We'd love your feedback.
Contact Rali Hill
- content provider of this Newsletter.