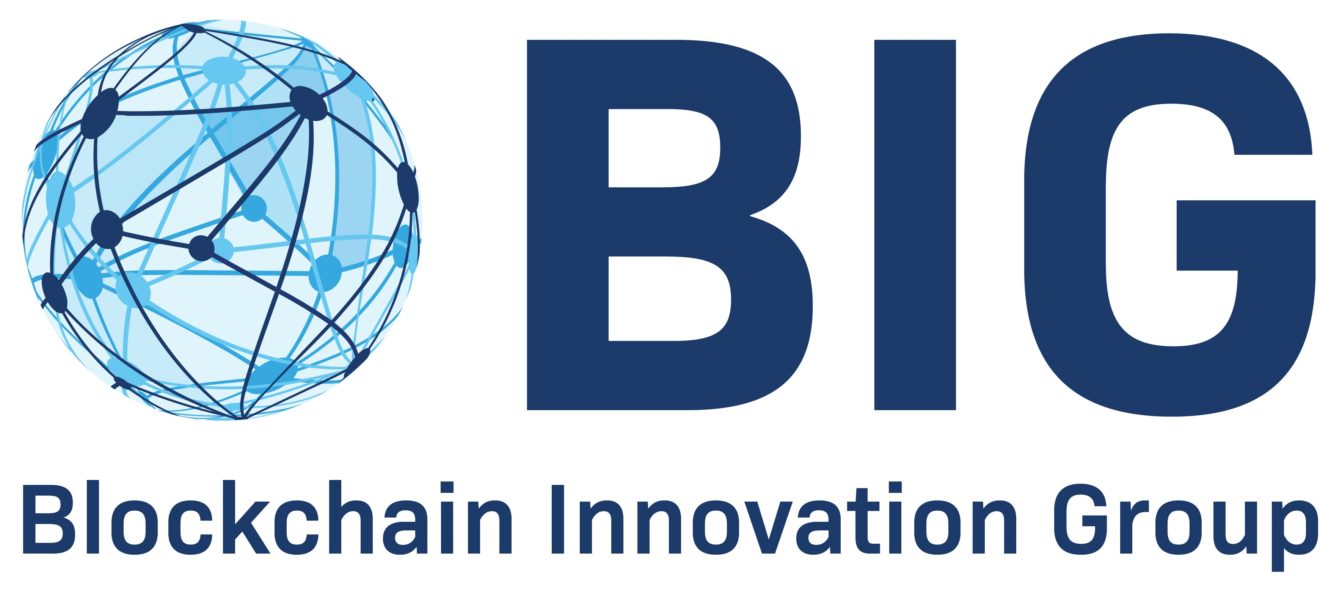 BIG Weekly Newsletter

A Message To The Reader
Welcome to the BIG weekly Newsletter.
This week read about how China's Blockchain-based Service Network partners with TON Labs to utilize Telegram blockchain, DeFi on Bitcoin Cash gets a boost, Stablecoins for tomorrow's money and why early Bitcoin adopters could disrupt ecosystem.
Each week we focus on Blockchain Education Basics, so you can improve your understanding this week the topic is

Metadata

.
This week Didier reviews the major news headlines from Switzerland and the World of the past month. To discuss what was important Didier is joined by

Mauro Cappiello

founder of Blockchain Innovation Group and

Alex Poltorak

partner of BIG.
BIG SERVICES
Would you like to know more about our services?
We can help provide your business complete a due-diligence before entering an investment. BIG can also help your business obtain funding by managing your investor story.
DUE DILIGENCE: What you do not know will hurt you! Therefore, we encourage you to complete a due-diligence before you enter an investment. Our experiences and dedicated resources will enhance your investment decision and improve your long-term return. Click here for more information.
FUNDING AND INVESTOR READINESS: If you need help to prepare a convincing equity & investor story, BIG will provide the full preparation service to secure your investor readiness and ensure a professional appearance. Click
here
for more information.
If you are interested in more of our services including Data Protection and C-Level Education, click
here
for more information.
BLOCKCHAIN EDUCATION BASICS
Metadata
is data that provides further information about other data. Principally metadata can be descriptive for identification purposes, including title, abstract, author, keywords and structural for interactive purposes, including types, versions, relationships, other characteristics of digital materials.
BLOCKCHAIN HEADLINES
China's BSN partners with TON Labs to utilize Telegram blockchain
TON Labs and China's Blockchain-based Service Network are collaborating to build applications on the Telegram-built TON protocol.
The partnership grants BSN developers access to TON technology.
DeFi on Bitcoin Cash Gets a Boost-Smart Money Startup General Protocols Raises $3 Million
General Protocols is the firm behind the Anyhedge protocol, the first decentralized finance (DeFi)

project built on the Bitcoin Cash network.
Early Bitcoin adopters could disrupt ecosystem: LSE economist
A renowned economist at the London School of Economics (LSE) has called out early adopters of Bitcoin, claiming they pose a danger to the current Bitcoin ecosystem.
REGULATED DIGITAL ASSETS (STO, TRADING, CUSTODY, COMPLIANCE)
How stablecoins provide a blueprint for tomorrow's money
Stablecoins are at the forefront of making manifest the full potential of money and are a key part of the infrastructure for tomorrow's money. By leveraging blockchain technology, stablecoins provide an excellent vehicle for day-to-day transactions and present day financial applications.
MicroStrategy's Bitcoin Buying Spree Reaches $4.45 Billion
MicroStrategy MSTR +4.3% CEO Michael Saylor announced earlier this morning his firm has purchased approximately 328 more bitcoins for $15 million in cash, bringing the total to $4.45 billion. This latest purchase was made at an average purchase price of $45,710 per bitcoin.
Ethereum and DeFi are forcing smart contract platforms to evolve
Most decentralized finance applications are deployed on the Ethereum blockchain, bringing billions of dollars onto the network and pushing it to its maximum operational threshold. The next stage for DeFi will be integration with traditional finance and the tokenization of real-world assets so they can be used in DeFi protocols on-chain.
FINANCIAL SERVICES & CENTRAL BANK DIGITAL CURRENCY (CBDC)
Goldman Sachs Relaunching Crypto Trading Desk After 3-Year Pause
Investment bank Goldman Sachs has relaunched its cryptocurrency trading desk and plans to support bitcoin futures trading. The desk is part of a broader push into digital assets that may see Goldman Sachs attempt to stage a bitcoin exchange-traded fund.
VW Financial Services uses blockchain solution for digital contracts
VW Financial Services is using digital identity solution Onfido and blockchain-verified e-signature solution Scrive for its latest digital financing solution in the UK.
Scrive and Onfido enable a fast and compliant financing process.
Binance Claims its Peer to Peer Digital Assets Marketplace has Become one of its "Key Features"
Leading crypto exchange Binance notes that their peer-to-peer service helps users establish a "competitive" P2P digital currency trading business. Since its launch back in October 2019, Binance P2P has become a major global marketplace for peer-to-peer trading of virtual currencies.
CRYPTOCURRENCIES AND DECENTRALISED FINANCING (DeFi)
70% of Orgs Facing New Security Challenges Due to COVID19 Pandemic
New research from Tanium has discovered that 7 out of 10 organizations have reported facing new security challenges due to the COVID-19 pandemic. The report pointed to the sharp increase in the use of shadow IT/unsanctioned apps, chat or conference apps and third party file sharing as having a direct impact on organizational security challenges.
China's top banking regulator warns of asset bubbles on Wall Street and elsewhere
Stock market rallies on Wall Street and elsewhere are looking like bubbles and bound to eventually correct, warned China's top banking regulator. He advised that corrections may come "sooner or later."
HUMANITARIAN & NOT FOR PROFIT
Dogecoin Bounds Onto 1,800 ATMs in the US
CoinFlip told CoinDesk DOGE has become a symbol of the small retail investor. DOGE can now be purchased with cash across its network, as the company makes the most of DOGE's surging popularity, thanks to its cute Shiba Inu logo and meme-loving community.
RECOMMENDED INDUSTRY REPORTS AND BOOKS
The Block Research - 2021 Digital Asset Outlook Report
2021 is poised for an acceleration in banking crypto, as the world's largest financial companies accelerate the strategic desire to expand crypto capabilities or publicly market the intention to explore new digital asset offerings.
Digital Assets Custody Standard.
A digital assets custody solution is fundamentally a system that generates secrets and performs computations using said secrets, while preventing their theft and unrecoverable loss.
PODCAST SERIES
THE SWISS ROAD TO CRYPTO PODCAST
In this podcast Didier Borel discovers people in Switzerland playing an active role in crypto and tech. He talks to entrepreneurs, tech innovators and disruptors shaping the future in this country.

Switzerland has always played a key role in banking and has recognized the need to foster innovation.
CRYPTO VALLEY ASSOCIATION PODCAST
Sheraz Ahmed hosts the CVA Podcast that brings industry leaders to voice their views on the fast moving blockchain environment.
It gives an overview to all community members, experts and novices alike on the use cases making a real impact, and their vision for the future of this innovative technology!
FINTECH FORUM | US x EMEA: UNCOVERING OPPORTUNITIES ACROSS THE ATLANTIC
Wed 24th - Thurs 25th Mar 2021
09:30pm - 18:00pm CET



LONDON


UK
Got a question?
Or perhaps a suggestion? We'd love your feedback.
Contact Rali Hill
- content provider of this Newsletter.