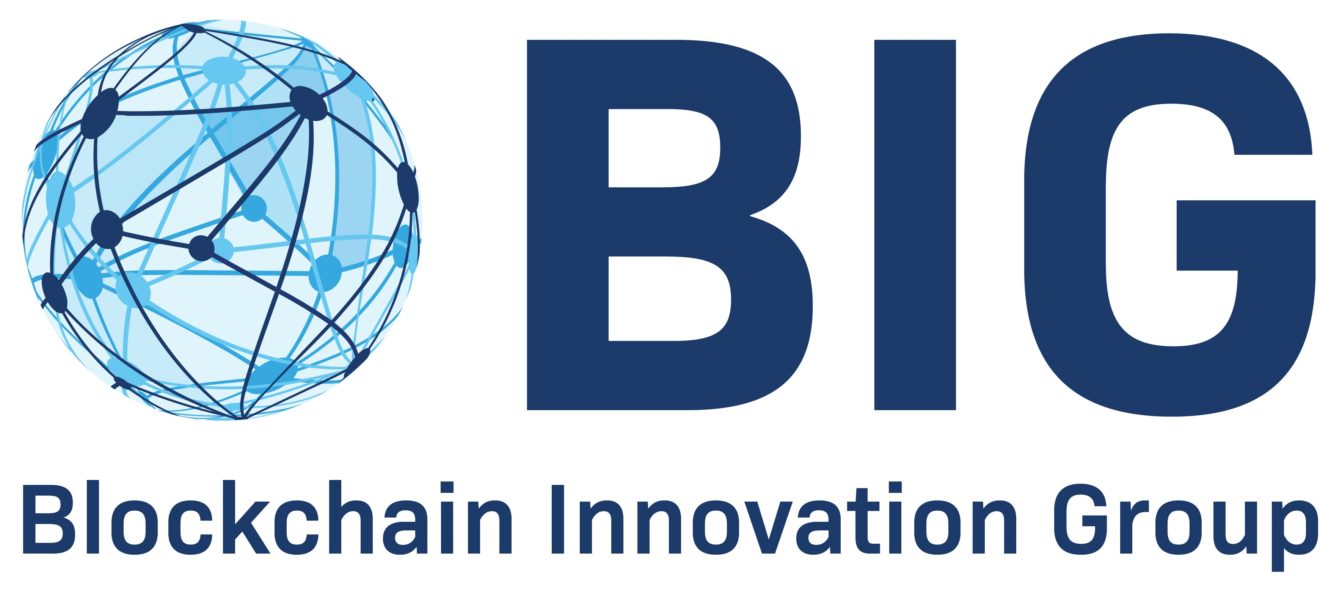 BIG Weekly Newsletter

A Message To The Reader
Blockchain Innovation Group have launched their monthly podcast review with our partner podcast THE SWISS ROAD TO CRYPTO. In this series hosted by Didier Borel, we review the major news headlines from Switzerland and discuss what we think was important. To do this I am joined again by Alex Poltorak, partner of BIG and co-founder of Alsenet.
This week read about uses of Blockchain In Education, Blockchain Firm Labs Group Taps Enjin to Tokenize Real Estate Assets and PayPal Wants to Be a CBDC Distributor.


Each week we focus on Blockchain Education Basics, so you can improve your understanding - this week the topic is Airdrop.
BIG SERVICES
Would you like to know more about our services? BIG can help your business define a crypto asset or prove you own a crypto.
CAPITAL MARKET INFRASTRUCTURE: If you need help to define and implement your digital asset or crypto currencies service and product strategy you have come to the right place. Our hands-on digital asset issuance, trading, custody experience in designing regulatory compliant services, assessing available solutions and implementing them gives you the power to offer the services to your existing or new customers. Contact us.
CRYPTO OWNERSHIP & FORENSIC: Do you own cryptocurrencies and need to prove that to someone without revealing the Private Key? Or do you need to check if someone really owns the assets they are claiming to hold? In either case we just have the right offering for you. Click here for more information.
If you are interested in more of our services including Data Protection and C-Level Education, click
here
for more information.
BLOCKCHAIN EDUCATION BASICS
Airdrop - A method of distributing / earning crypto in exchange for performing a number of tasks, usually organized, and paid out by a company. For example: Fill in a form, sign up to a mailing list, download an app and follow on Twitter, for $20 of crypto. Similar to the central banks printing helicopter money & giving it away to everyone. Some would say it's socialist.
BLOCKCHAIN HEADLINES
Uses Of Blockchain In Education.
Many people know Blockchain from its use with cryptocurrencies. However, Blockchain has enormous potential in many, many industries, among which is education.
To understand the impact of this technology on the Education Industry , it is important to understand what Blockchain is .
RippleX's Monica Long on Sustainability in Blockchain & Crypto: Interview.
Monica explained that "RippleX is a part of Ripple, a company in the crypto and blockchain space that is working to make payments more accessible and open globally."
How Polestar Is Using Blockchain To Increase Transparency.
Annual car sales are unlikely to reach pre-COVID-19 levels anytime soon. In fact, experts say that the rate of recovery is forecasted to be a result of a slowdown in internal combustion engine (ICE) vehicles, with electric vehicles gaining a positive trajectory during the pandemic recovery period and beyond.
REGULATED DIGITAL ASSETS (STO, TRADING, CUSTODY, COMPLIANCE)
Blockchain Firm Labs Group Taps Enjin to Tokenize Real Estate Assets.
The year has started with a batch of announcements regarding tokenization in various sectors. On this occasion, a blockchain gaming platform announced its collaboration with Labs Group to issue non-fungible tokens (NFTs) of real estate assets.
Swiss banks collaborate for blockchain asset management compliance.
Several Swiss banks have joined WeCanComply, a blockchain platform that enables private custodian banks and external asset managers to exchange compliance documents. Last October, it announced it signed up Lombard Odier, Pictet, Edmond de Rothschild and others.
Italy's Consob Consults on Regulation of Securities Token Offerings.
Italy's securities regulator today said it held a webinar with "some major players" in the financial market to probe the regulation of securities token offerings.
FINANCIAL SERVICES & CENTRAL BANK DIGITAL CURRENCY (CBDC)
Cybersecurity in Financial Services: Securing the Future of Organizations in the Post-COVID World.
Blockchain / DLT also show immense potential across the whole financial services domain. Blockchain is a cryptographic distributed ledger containing a log of transactions stored on computers in a network.
Blockchain Will Bring Trust Back Into Capital Markets.
If recent events have revealed anything, it's that trust in the traditional financial infrastructure powering our global capital markets has been eroding – especially among retail investors.
PayPal Wants to Be a CBDC Distributor.
PayPal could be to central bank digital currencies (CBDCs) what private banks are to physical dollars. The company's CEO, Dan Schulman, laid out a vision during its investor day on Thursday for PayPal's digital wallets being the means by which central banks distributed CBDCs to consumers across income levels.
CRYPTOCURRENCIES AND DECENTRALISED FINANCING (DeFi)
Scallops, vaccines and Tesla: The Wild World of Blockchain and Cryptocurrency.
Tesla's Elon Musk and Twitter's Jack Dorsey have everyone's interest piqued in cryptocurrency and blockchain. However, these two technologies are still not well understood. What are the prospects for Bitcoin and its brethren on their journey to becoming, well, actual money?
Bitcoin Hits Record As US Financial Giants Embrace Cryptocurrency.
The bitcoin price hit a record high on Thursday after two major US financial institutions announced new cryptocurrency projects, edging digital assets closer to mainstream use in ordinary purchases and as an investment.
Get Ready for a DeFi Boost: BTC's Tesla Rally Brings New Cash to Crypto.
Tesla's $1.5 billion Bitcoin purchase

that took place at the beginning of this week has had a major impact on the crypto industry: not only did the price of BTC shoot up by 25 percent overnight, but the world's attention was, once again, tuned into Bitcoin.
HUMANITARIAN & NOT FOR PROFIT
Children's Charity Creates Bitcoin Superhero to Attract Crypto Donations.
The Songs of Love Foundation, which became one of the first national children's charities to accept cryptocurrency donations in 2013, is a nonprofit that creates personalized songs to uplift children facing tough medical conditions or emotional challenges.
RECOMMENDED INDUSTRY REPORTS AND BOOKS
In Blockchain we trust: Transforming The Life Sciences Supply Chain.
While significant investment has gone into serialization capabilities over the past decade, life sciences companies are restricted by traditional technology limitations where information is captured in a database, transmitted to another database and then reconciled.
Digital Assets Custody Standard.
A digital assets custody solution is fundamentally a system that generates secrets and performs computations using said secrets, while preventing their theft and unrecoverable loss.
PODCAST SERIES
THE SWISS ROAD TO CRYPTO PODCAST
In this podcast Didier Borel discovers people in Switzerland playing an active role in crypto and tech. He talks to entrepreneurs, tech innovators and disruptors shaping the future in this country. Switzerland has always played a leading country in banking and recognized the need the espouse innovation early.
CRYPTO VALLEY ASSOCIATION PODCAST
Sheraz Ahmed hosts the CVA Podcast that brings industry leaders to voice their views on the fast moving blockchain environment.
It gives an overview to all community members, experts and novices alike on the use cases making a real impact, and their vision for the future of this innovative technology!
TRUST SQUARE DLT THINK TANK
Thursday 4th Mar 2021
16:30am - 19:30pm CET



ZURICH
Wed 24th - Thurs 25th Mar 2021
09:30pm - 18:00pm CET



LONDON


UK
Got a question?
Or perhaps a suggestion? We'd love your feedback.
Contact Jatinder Kalsi
- content provider of this Newsletter.