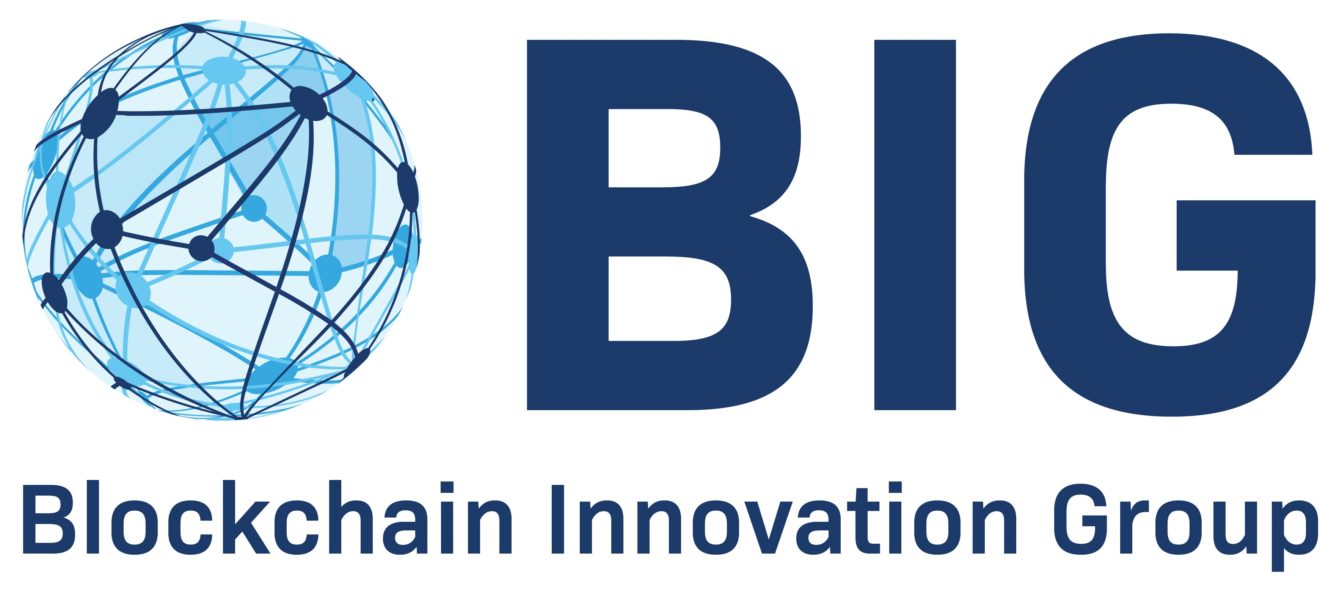 BIG Weekly Newsletter

A Message To The Reader
Welcome to the BIG weekly Newsletter.
This week read about how Bitcoin could become the internet's 'native currency', Bill Gates sounds alarm on Bitcoin's energy consumption and how new enterprise blockchain Concordium raises $15M.
Each week we focus on Blockchain Education Basics, so you can improve your understanding this week the topic is

Parity
.
In episode 26, Didier speaks with

Jordi Baylina

, who has deep knowledge of decentralized systems and scaling solutions in Ethereum.
We offer a free consultation with access to the blockchain insights.
Book your free consultation with us

here

. Experience you can trust, service you can count on. BIG-Swiss Company – your partners in profit!
BIG SERVICES
Would you like to know more about our services?
We can help provide your business
detailed analysis of public funding calls. BIG can also help your business obtain prove of ownership of cryptocurrencies.
GOVERNMENT FUNDING
: The detailed analysis of public funding calls and the in-depth understanding of evaluation criteria can overwhelm companies busy with their daily business. BIG can support the application process with customised services from selecting suitable calls, analysing the critical elements of the call, the establishment of complementary and highly effective consortia, to writing convincing, compelling and competitive proposals.
Click here for more information.
COMPLIANCE - Proving Ownership of Cryptocurrencies
: Do you own cryptocurrencies and need to prove that to someone without revealing the Private Key? Or do you need to check if someone really owns the assets they are claiming to hold? Or do you have any questions regarding cryptocurrency inheritances? Click

here

for more information.
If you are interested in more of our services including Data Protection and C-Level Education, click
here
for more information.
BLOCKCHAIN EDUCATION BASICS
Parity
- The term parity can be used in a few ways when trading, but always as an expression of equality. The most common use of parity is in the forex market, where it signifies the point where two currencies have an equal value. That would mean that the exchange rate between the two currencies is exactly 1/1. Parity can also be used in options, when an option's value is equal to its intrinsic value, or on exchanges when multiple bids are identical and as such equal.
BLOCKCHAIN HEADLINES
Bitcoin could become the internet's 'native currency'
FinTech giant Square sent shockwaves through the online trading community with the announcement that they have invested a total of $170 Million into Bitcoin
Bill Gates Sounds Alarm On Bitcoin's Energy Consumption
As bitcoin pushes toward new highs, Bill Gates is sounding an alarm on the cryptocurrency's strikingly high carbon footprint–which is only bound to worsen as mainstream adoption of the world's largest cryptocurrency soars as expected.
New enterprise blockchain Concordium raises $15 million
Blockchain startup Concordium has completed an oversubscribed round of funding and finalized its minimum viable product (MVP) testnet. It has raised $15 million through a token sale to fund further development.
REGULATED DIGITAL ASSETS (STO, TRADING, CUSTODY, COMPLIANCE)
Ripple wants in on Central Bank Digital Currencies
Ripple says that "DLT will be the basis for most CBDCs, just as it is for today's cryptocurrencies". While many central banks see the advantages of DLT they've also voiced concerns about the novelty compared to existing infrastructures.
South Korea's Shinhan Bank Builds Pilot Platform for Central Bank Digital Currency
Shinhan Bank has built a pilot platform for a potential South Korean central bank digital currency (CBDC) with assistance from LG CNS.
SoFi to Acquire Golden Pacific Bancorp, Gains Bank Charter to Boost Fintech Services
SoFi has signed a definitive agreement to acquire Golden Pacific Bancorp, Inc. that is regulated by the Office of the Comptroller of the Currency. SoFi is following in the footsteps of other Fintechs that are looking to become federally regulated banks without going through the entire approval process.
German Bank Donner & Reuschel to Offer Crypto Custody Services in Response to a 'High Market Demand' in the Country
Cryptocurrency adoption among the traditional banking industry keeps spreading across the board. Donner & Reuschel is set to make its inception into the crypto business by offering related custody services.
Ripple Investor's Request to Reclaim Its $175M Investment Rejected by Court
Tetragon lost its bid to reclaim its portion of a $200 million Series C investment in the blockchain company. A Delaware court denied the multi-billion asset manager Tetragon Financial Group's request to redeem its Ripple equity for cash.
CRYPTOCURRENCIES AND DECENTRALISED FINANCING (DeFi)
'Game changer' for Maker and Ethereum with Optimism Dai bridge announced
The Dai stablecoin produced by decentralized lending protocol MakerDAO is getting some speed and fee enhancements with its forthcoming upgrade on layer-two.
UNI Jumps 50% to Become 1st-Ever DeFi dApp Coin in Crypto Market Cap Top 10
UNI, the native token of decentralized cryptocurrency exchange Uniswap, has officially emerged as the first-ever DeFi Dapp token to make it into the list of top ten cryptocurrencies ranked by market cap.
What's Your Tax Rate For Crypto Capital Gains?
The accounting method dictates which specific coin you are selling for tax purposes. The cost basis of the specific coin you are selling has a huge impact on the resulting profits subject to taxes.
HUMANITARIAN & NOT FOR PROFIT
Ethereum's MetaMask Reaches 1 Million Users, Grows 400% Year-to-Date
Popular Ethereum wallet, MetaMask, yesterday crossed the one million active monthly users mark thanks to the tremendous growth in the DeFi space.
RECOMMENDED INDUSTRY REPORTS AND BOOKS
The Block Research - 2021 Digital Asset Outlook Report
2021 is poised for an acceleration in banking crypto, as the world's largest financial companies accelerate the strategic desire to expand crypto capabilities or publicly market the intention to explore new digital asset offerings.
Digital Assets Custody Standard.
A digital assets custody solution is fundamentally a system that generates secrets and performs computations using said secrets, while preventing their theft and unrecoverable loss.
PODCAST SERIES
THE SWISS ROAD TO CRYPTO PODCAST
In this podcast Didier Borel discovers people in Switzerland playing an active role in crypto and tech. He talks to entrepreneurs, tech innovators and disruptors shaping the future in this country.

Switzerland has always played a key role in banking and has recognized the need to foster innovation.
Laura Shin is a crypto/blockchain journalist and host of the Unchained and Unconfirmed podcasts. As a former senior editor of Forbes, she was the first mainstream reporter to cover crypto assets full-time. She gives an overview to all experts and novices alike on the use cases making a real impact, and their vision for the future of this innovative technology!
FINTECH FORUM | US x EMEA: UNCOVERING OPPORTUNITIES ACROSS THE ATLANTIC
Wed 24th - Thurs 25th Mar 2021
09:30pm - 18:00pm CET



LONDON


UK
Got a question?
Or perhaps a suggestion? We'd love your feedback.
Contact Rali Hill
- content provider of this Newsletter.