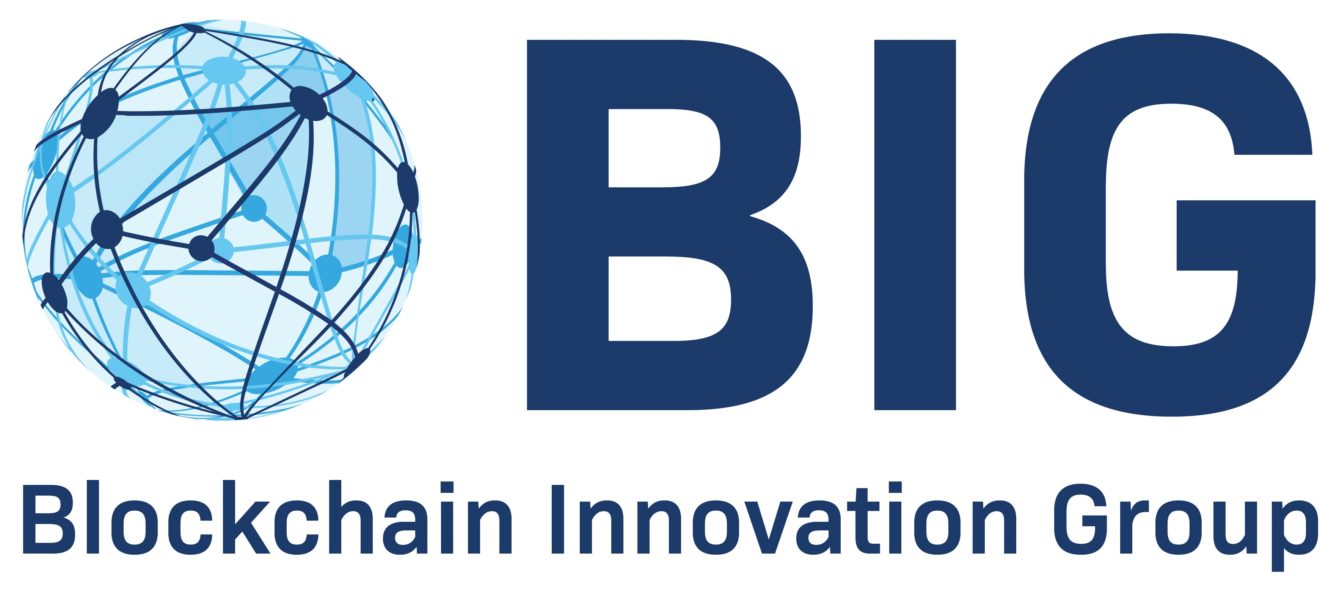 BIG Weekly Newsletter

A Message To The Reader
Welcome to the BIG weekly Newsletter.


This week read about Federal Council Brings Part of DLT Bill Into Force, New Law in Germany Embraces All-Electronic and Blockchain Crypto Securities and Visa proposes offline payment solution for CBDC.


Each week we focus on Blockchain Education Basics, so you can improve your understanding - this week the topic is DIFFICULTY (Bitcoin).
BIG SERVICES
Would you like to know more about our services? We provide can help your business complete a due-diligence before entering an investment. BIG can also help your business obtain funding by managing your investor story.
DUE DILIGENCE: What you do not know will hurt you! Therefore, we encourage you to complete a due-diligence before you enter an investment. Our experiences and dedicated resources will enhance your investment decision and improve your long-term return. Click here for more information.
FUNDING AND INVESTOR READINESS:
If you need help to prepare a convincing equity & investor story, BIG will provide the full preparation service to secure your investor readiness and ensure a professional appearance. Click
here
for more information.
If you are interested in more of our services including Data Protection and C-Level Education, click
here
for more information.
BLOCKCHAIN EDUCATION BASICS
DIFFICULTY (Bitcoin) -
The difficulty is a measure of how difficult it is to mine a Bitcoin block, or in more technical terms, to find a hash below a given target. A high difficulty means that it will take more computing power to mine the same number of blocks, making the network more secure against attacks. The difficulty adjustment is directly related to the total estimated mining power estimated in the Total Hash Rate (TH/s) chart.
BLOCKCHAIN HEADLINES
EY and Microsoft Expanding Blockchain Platform for Xbox, Say System Can Process 2 Million Transactions Per Day.
Ernst & Young (EY) and Microsoft are expanding a blockchain-based platform in an effort to improve the experience of Xbox gaming partners and content creators.
The U-Shaped Curve of A Trust Economy, Applied to Blockchain.
Through a series of observations and experiments, we have put forward the " trust economy " theory, and hope to use this to contribute useful thought to the sustainable development of the future blockchain.
Energy Blockchain Can Boost Smart Energy Communities.
The White House is reviewing a draft final rule on hemp production which may consider using blockchain technology to help protect drivers from being wrongfully arrested when hauling legal hemp across state lines.
REGULATED DIGITAL ASSETS (STO, TRADING, CUSTODY, COMPLIANCE)
Federal Council Brings Part of DLT Bill Into Force.
the Federal Council brought into force, with effect from 1 February 2021, the parts of the DLT bill that enable ledger-based securities to be introduced.
New Law in Germany Embraces All-Electronic and Blockchain Crypto Securities.
The German government has passed new legislation to introduce all-electronic securities as part of the country's wider blockchain strategy. According to the country's finance ministry, the new law relaxes rules forcing issuers and holders of securities to document transactions with a paper certificate.
Privacy Laws And Blockchain.
The very nature of Distributed Ledger Technology (DLT) raises some interesting issues around privacy laws and their application to DLT. It is important for industry participants to understand this important area of law and its application to their business.
FINANCIAL SERVICES & CENTRAL BANK DIGITAL CURRENCY (CBDC)
JPMorgan To Roll Out Commercial Blockchain Product For The Repo Market.
JPMorgan has completed a live, blockchain-based intraday repo transaction using an in-house developed application which supported instantaneous settlement and maturity of the transaction in hours, as opposed to days.
Security and trust are essential to the global financial system's plumbing and capital market infrastructures. The trade of stocks, bonds, derivatives and other financial instruments is pegged at nearly $3,000tn in transaction value each year.
Visa proposes offline payment solution for CBDC.
This week

Visa

published a

paper

that outlines a potential offline payments solution for central bank digital currencies (

CBDC

). Most CBDC solutions seek to enable offline payments. For example, the latest Chinese digital yuan trial involved testing offline person-to-person (p2p) payments by touching phones, although it was recently claimed the digital yuan is not a CBDC.
CRYPTOCURRENCIES AND DECENTRALISED FINANCING (DeFi)
Coinbase files for US listing in first for a cryptocurrency exchange.
Cryptocurrency exchange Coinbase has filed with US regulators to go public, in a move that could capitalise on a recent rally in bitcoin and other digital tokens.
Hong Kong Grants First License to Cryptocurrency Trading Platform.
Hong Kong now has its first regulated cryptocurrency trading platform. The Securities and Futures Commission has just given out the first-ever crypto license to OSL Digital Securities which will commence trading for several cryptocurrencies, including bitcoin.
"DEFI is an interesting movement but still early days for mass adoption" – Max Krupyshev.
Much has been said about crypto's impressive showing in the last 11 months. The industry has proven yet again that its quest for an innovative approach to money and other conventional systems is potent enough to achieve mainstream appeal.
HUMANITARIAN & NOT FOR PROFIT
Bitcoin a 'Humanitarian Defense System': Human Rights Leader.
During the
initial broadcast
of the 2020 Latin American Bitcoin & Blockchain Conference, Human Rights Foundation Chief Strategy Officer Alex Gladstein argued that Bitcoin serves a critical purpose as a "humanitarian defense system."
RECOMMENDED INDUSTRY REPORTS AND BOOKS
Future of Securities Services - ISSA and Oliver Wyman.
Digital asset exchange

OKEx

recently published a report, titled:

"How centralized exchange volumes illustrate DeFi's boom-and-bust cycle."

With market data provided by Kaiko, OKEx Insights looks at

DeFi's "boom-and-bust cycle" in 2020. The exchange notes in its extensive report that as 2020 comes to an end, the DeFi sector is "proving to be one of the year's hottest segments" of the blockchain and crypto-assets space.
Digital Assets Custody Standard.
A digital assets custody solution is fundamentally a system that generates secrets and performs computations using said secrets, while preventing their theft and unrecoverable loss.
PODCAST SERIES
THE SWISS ROAD TO CRYPTO PODCAST
In this podcast Didier Borel discovers people in Switzerland playing an active role in crypto and tech. He talks to entrepreneurs, tech innovators and disruptors shaping the future in this country. Switzerland has always played a leading country in banking and recognized the need the espouse innovation early.
CRYPTO VALLEY ASSOCIATION PODCAST
Sheraz Ahmed hosts the CVA Podcast that brings industry leaders to voice their views on the fast moving blockchain environment.
It gives an overview to all community members, experts and novices alike on the use cases making a real impact, and their vision for the future of this innovative technology!
TRUST SQUARE DLT THINK TANK
Thursday 4th Mar 2021
16:30am - 19:30pm CET



ZURICH
Wed 20th - Thurs 21st Jan 2021
09:30pm - 18:00pm CET



ST. MORITZ


SWITZERLAND
Got a question?
Or perhaps a suggestion? We'd love your feedback.
Contact Jatinder Kalsi
- content provider of this Newsletter.