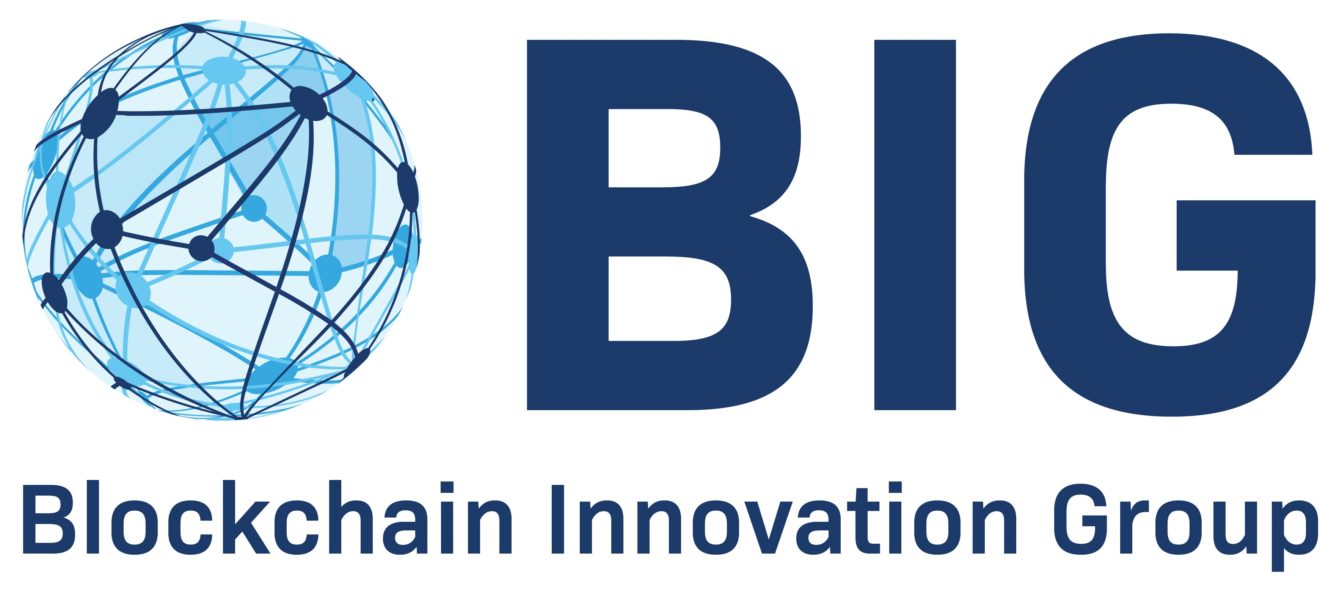 BIG Weekly Newsletter

A Message To The Reader
Welcome to the BIG weekly Newsletter.

It's the run up to Christmas and the world has had the most eventful year that we are ever likely to see in our lifetime. On the other hand it has been a positive and successful year for Blockchain and Cryptocurrencies so far with the industry pushing through each barrier and hurdle.


This week read about how blockchain could soon protect drivers hauling hemp, BBVA confirms launch of digital asset trading - custody in Jan 2021 and Swiss National bank and BIS hail CBDC experiment.


Each week we focus on Blockchain Education Basics, so you can improve your understanding - this week the topic is Coin Burn.
BIG SERVICES
Would you like to know more about our services? We provide can help your business hold their own digital AGM. BIG can also help your business obtain funding by managing your investor story.
FUNDING AND INVESTOR READINESS: If you need help to prepare a convincing equity & investor story, BIG will provide the full preparation service to secure your investor readiness and ensure a professional appearance. Click here for more information.
If you are interested in more of our services including Data Protection and C-Level Education, click
here
for more information.
BLOCKCHAIN EDUCATION BASICS
COIN BURN - The practice of burning is common in the industry and is quite straightforward.

Token

burning is an intentional action taken by the coin's creators to "burn" — or remove from circulation — a specific number from the total available tokens in existence. There are several reasons to burn tokens this way, but generally the move is for deflationary purposes.
BLOCKCHAIN HEADLINES
Wine Makers Turn To Blockchain To Ensure Quality and Secure Provenance.
Wine shipment, monitoring, and quality-scoring company eProvenance announced the rollout of its VinAssure from eProvenance service that relies on blockchain to track the provenance and ensure the quality of wines as they move from the vineyard to the consumer.
Bridging the Governance Gap: Interoperability for blockchain and legacy systems.
In the last decade, blockchain and distributed ledger technologies (DLT) have generated tremendous interest and activity from developers, enterprises, venture capitalists, regulators, and users alike.
Blockchain Could Soon Protect Drivers Hauling Hemp.
The White House is reviewing a draft final rule on hemp production which may consider using blockchain technology to help protect drivers from being wrongfully arrested when hauling legal hemp across state lines.
REGULATED DIGITAL ASSETS (STO, TRADING, CUSTODY, COMPLIANCE)
BBVA Confirms Launch of Digital Asset Trading, Custody In Jan 2021.
Spanish banking group

BBVA

confirmed it has begun to launch trials for cryptocurrency trading and custody through BBVA Switzerland. Its Swiss subsidiary offers international private banking services, which means the service will target accredited investors.
SIX Stock Exchange Joins Venture Opening Up Digital Assets to Swiss Banks.
Swiss stock exchange SIX has invested in Custodigit, an institutional-grade cryptocurrency custody firm founded by Swisscom and Sygnum in 2018.

The investment forms part of an

agreement

for a new venture in which SIX Digital Exchange will join the other two firms in enabling Swiss banks to offer digital assets to their customers.
New Stablecoin Bill Raises Concerns Among the Crypto Community.
For years, the unregulated terrain of

cryptocurrencies

attracted innovators and hucksters curious about their potential. Now the same landscape is attracting lawmakers.
FINANCIAL SERVICES & CENTRAL BANK DIGITAL CURRENCY (CBDC)
Swiss National Bank and BIS hail CBDC experiment.
The Swiss National Bank (SNB), the Bank for International Settlements (BIS) and SIX have carried out a proof-of-concept experiment that integrates tokenised digital assets and central bank money.
JD.com Becomes First Online Platform To Accept China's Digital Currency.
JD Digits, the company's fintech arm, will accept digital yuan as payment for some products on its online mall, as part of an experimental giveaway of digital yuan to citizens of Suzhou, near Shanghai, according to a post on the company's official WeChat account.
Synchronicity Will Be Key To CBDC And Cross-Border Payments.
As a Swiss consortium completes a wholesale central bank digital currency proof-of-concept, is the payments industry ready for CBDCs? The Bank for International Settlements' Innovation Hub Swiss centre, the Swiss National Bank and the financial infrastructure operator SIX confirmed a cross-border payments breakthrough on December 3.
CRYPTOCURRENCIES AND DECENTRALISED FINANCING (DeFi)
Cryptocurrency: Why it Can Be So Volatile.
Cryptocurrencies are growing in popularity and acceptance in mainstream monetary transactions. At the same time, their volatility is also increasing. The cryptocurrency market has been volatile

since it started, but the last two years have been particularly turbulent. There are many reasons for this.
Bitcoin & Biden: How Will the New Administration Treat Crypto?
Circle Chief Executive Jeremy Allaire

told

CNBC's Squawk Box that he believes that the incoming Presidential Administration and President-elect Joe Biden will "ultimately be supportive of cryptocurrency."
Bequant, Global Digital Finance Look to Create Best Practices for DeFi.
A working group created as a partnership between

crypto prime broker

Bequant and Global Digital Finance wants to create some best practices for decentralized finance (DeFi) in an effort to improve adoption while warding off burdensome regulations.
HUMANITARIAN & NOT FOR PROFIT
The 20 Crypto Events That Defined 2020.
As the year of the most severe pandemic in decades draws to a close, we look back on how the cryptocurrency space pushed forward in the midst of a global humanitarian and economic crisis.
RECOMMENDED INDUSTRY REPORTS AND BOOKS
Future of Securities Services - ISSA and Oliver Wyman.
Digital asset exchange

OKEx

recently published a report, titled:

"How centralized exchange volumes illustrate DeFi's boom-and-bust cycle."

With market data provided by Kaiko, OKEx Insights looks at

DeFi's "boom-and-bust cycle" in 2020. The exchange notes in its extensive report that as 2020 comes to an end, the DeFi sector is "proving to be one of the year's hottest segments" of the blockchain and crypto-assets space.
Digital Assets Custody Standard.
A digital assets custody solution is fundamentally a system that generates secrets and performs computations using said secrets, while preventing their theft and unrecoverable loss.
PODCAST SERIES
THE SWISS ROAD TO CRYPTO PODCAST
In this podcast Didier Borel discovers people in Switzerland playing an active role in crypto and tech. He talks to entrepreneurs, tech innovators and disruptors shaping the future in this country. Switzerland has always played a leading country in banking and recognized the need the espouse innovation early.
CRYPTO VALLEY ASSOCIATION PODCAST
Sheraz Ahmed hosts the CVA Podcast that brings industry leaders to voice their views on the fast moving blockchain environment.
It gives an overview to all community members, experts and novices alike on the use cases making a real impact, and their vision for the future of this innovative technology!
MARKETPLACE STRATEGIES FOR BUSINESS (BLOCKCHAIN EDITION)
Monday 14th Dec 2020
08:30am - 17:00pm CET



ZUG
Wed 20th - Thurs 21st Jan 2021
09:30pm - 18:00pm CEST



ST. MORITZ


SWITZERLAND
Got a question?
Or perhaps a suggestion? We'd love your feedback.
Contact Jatinder Kalsi
- content provider of this Newsletter.