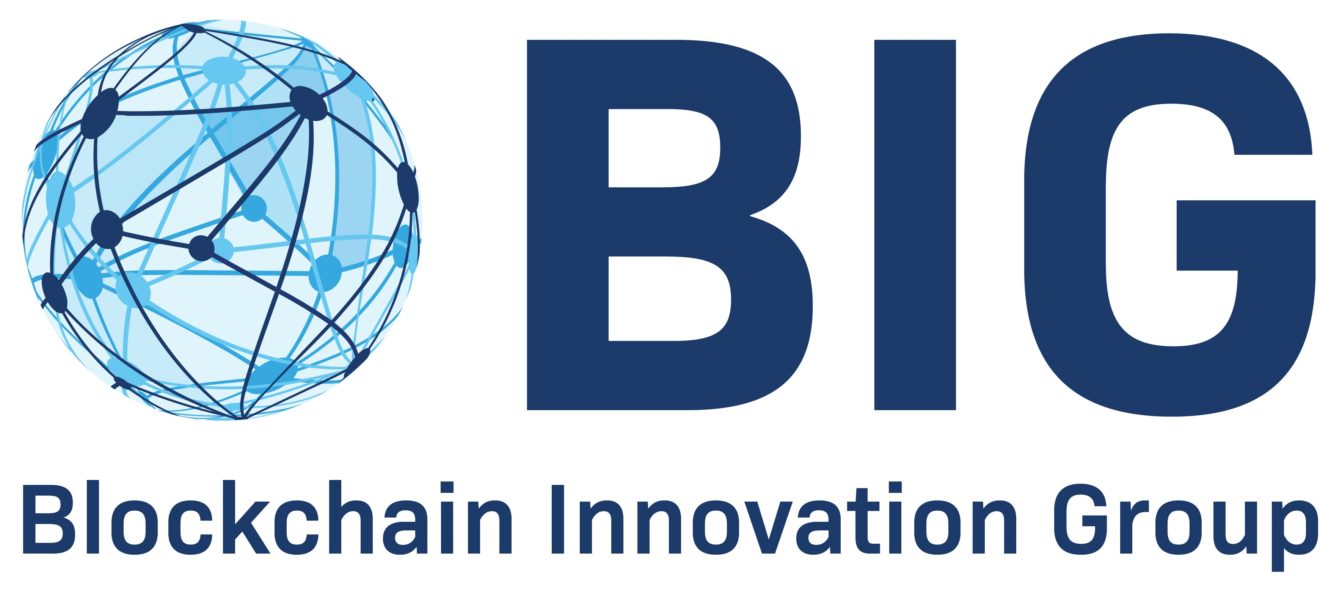 BIG Weekly Newsletter

A Message To The Reader
Welcome to the BIG weekly Newsletter.


This week read about how a Polish city becomes first to adopt Ethereum blockchain for emergency services, UK digital markets unit to tighten, enforce big tech competition rules and Bank of Canada indicates positive developments on CBDC.


Each week we focus on Blockchain Education Basics, so you can improve your understanding - this week the topic is Ethereum ERC20 Token.
Remember to listen to our Partner Podcasts -

THE SWISS ROAD TO CRYPTO

with

Didier Borel! This week listen to
Douglas Bakkum, co-founder and CEO of Shift Crypto, a hardware wallet producer based in Switzerland. Douglas talks about his journey from robotics to neuroscience to crypto and discuss how crypto is the first step to privacy.
BIG SERVICES
Would you like to know more about our services? We provide can help your business hold their own digital AGM. BIG can also help your business complete a due-diligence before you enter an investment. See below for more information.

DUE DILIGENCE:
What you do not know will hurt you! Therefore, we encourage you to complete a due-diligence before you enter an investment. Our experiences and dedicated resources will enhance your investment decision and improve your long-term return. Click
here
for more information.
If you are interested in more of our services including Data Protection and C-Level Education, click
here
for more information.
BLOCKCHAIN EDUCATION BASICS
Ethereum ERC20 Token - ERC-20 tokens are tokens designed and used solely on the Ethereum platform. They follow a list of standards so that they can be shared, exchanged for other tokens, or transferred to a crypto-wallet. The Ethereum community created these standards with three optional rules, and six mandatory.
BLOCKCHAIN HEADLINES
Should The Left Care About Blockchain Technology?
Despite its utopian promises of digital democracy,

Thomas Redshaw

argues socialists should be wary of embracing blockchain technology.
Polish City Becomes First To Adopt Ethereum Blockchain For Emergency Services.
Olsztyn, Poland is reportedly the first city in the world to leverage

Ethereum's

blockchain to aid the provision of emergency services, offering yet another tangible use case for distributed ledger technology.
New Blockchain Platform Vows To Shake Up Startups With 'Collabvesting.'
A project with big ambitions to become the biggest blockchain ecosystem in 2021 and beyond is building a platform where companies can discover talented freelancers, entrepreneurs can develop business ideas through crowdfunding, and passionate investors can get involved with startups they believe in.
REGULATED DIGITAL ASSETS (STO, TRADING, CUSTODY, COMPLIANCE)
Banking Giant Sberbank May Launch Token, Digital Asset Trading Platform.
Leading Russian lender

Sberbank

has hinted that it is on the verge of issuing its own cryptoasset and will seek to launch a blockchain-based platform that will enable its customers to buy digital financial assets.
UK Digital Markets Unit To Tighten, Enforce Big Tech Competition Rules.
The British government is establishing a new Digital Markets Unit tasked with enforcing laws that apply to Big Tech companies, such as

Google

and

Facebook. The new unit will fall within the U.K.'s

Competition and Markets Authority

(CMA), the agency that oversees enforcement of antitrust laws.
Ukraine's Draft Crypto Bill Passes First Parliamentary Hearing.
Ukraine's legislative effort involving cryptocurrency regulation has had a successful first hearing in the nation's parliament, the Verkhovna Rada. After being discussed and given the initial thumbs-up by lawmakers Wednesday, the

Draft Bill on Virtual Assets

now has two more hearings before it can become law.
FINANCIAL SERVICES & CENTRAL BANK DIGITAL CURRENCY (CBDC)
SEB Bank Creates Its Own Part Of A Global Blockchain Platform.
SEB, a leading Swedish bank has created its own part of an international

blockchain

trade finance platform. The bank unveiled this news via an official press release on December 1, noting that it had set up its own production environment under Contour.
Bank of Canada Indicates Positive Developments on CBDC.
Timothy Lane, Deputy Governor of the Bank of Canada and Research Head of the bank's fintech and cryptocurrencies department, said that the bank has seen developments in the plans regarding the launch of a central bank

digital currency

(CBDC).
'If The Water's Too Clean There'll Be No Fish': China's CBDC May Hurt Macau's Casinos.
Macau's gambling industry is reeling amid rumors that the city's regulator is in talks with casino operators regarding the introduction of China's digital yuan. China's central bank digital currency is expected to further exacerbate Macau's declining gambling revenues.
CRYPTOCURRENCIES AND DECENTRALISED FINANCING (DeFi)
Libra Cryptocurrency Project Changes Name To Diem To Distance Itself From Facebook.
The Libra cryptocurrency is

getting a new name today

, Diem, in an effort to show that the project has "organizational independence" as it attempts to get regulatory approvals for launch.
World's Second Largest Cryptocurrency To Get Upgrade.
The world's second largest cryptocurrency is set for a major transition, which may overcome some of the challenges that its larger counterpart faces. Ethereum 2.0 is set to launch on a system that is faster, cheaper and more environmentally friendly than

bitcoin.
Decentralized finance ("DeFi") raises the bar on traditional financial services by starting from different core concepts. It changes what is important and what is irrelevant in the delivery of the services. DeFi seeks to become the new paradigm not only for financial instruments but for all manner of financial and commercial activity in digital assets.
HUMANITARIAN & NOT FOR PROFIT
Crypto Version of 'Giving Tuesday' Returns With 10 Times as Many Charities.
With the holiday season approaching and cryptocurrencies led by bitcoin (BTC) surging in price, charities are warming to the opportunity to accept donations of the digital tender.
RECOMMENDED INDUSTRY REPORTS AND BOOKS
Future of Securities Services - ISSA and Oliver Wyman.
Digital asset exchange

OKEx

recently published a report, titled:

"How centralized exchange volumes illustrate DeFi's boom-and-bust cycle."

With market data provided by Kaiko, OKEx Insights looks at

DeFi's "boom-and-bust cycle" in 2020. The exchange notes in its extensive report that as 2020 comes to an end, the DeFi sector is "proving to be one of the year's hottest segments" of the blockchain and crypto-assets space.
Digital Assets Custody Standard.
A digital assets custody solution is fundamentally a system that generates secrets and performs computations using said secrets, while preventing their theft and unrecoverable loss.
THE SWISS ROAD TO CRYPTO
PODCAST
In this podcast Didier Borel discovers people in Switzerland playing an active role in crypto and tech. He talks to entrepreneurs, tech innovators and disruptors shaping the future in this country. Switzerland has always played a leading country in banking and recognized the need the espouse innovation early.
CRYPTO VALLEY ASSOCIATION
PODCAST
Sheraz Ahmed hosts the CVA Podcast that brings industry leaders to voice their views on the fast moving blockchain environment.
It gives an overview to all community members, experts and novices alike on the use cases making a real impact, and their vision for the future of this innovative technology!
MARKETPLACE STRATEGIES FOR BUSINESS (BLOCKCHAIN EDITION)
Monday 14th Dec 2020
08:30am - 17:00pm CET



ZUG
Wed 20th - Thurs 21st Jan 2021
09:30pm - 18:00pm CEST



ST. MORITZ


SWITZERLAND
Got a question?
Or perhaps a suggestion? We'd love your feedback.
Contact Jatinder Kalsi
- content provider of this Newsletter.