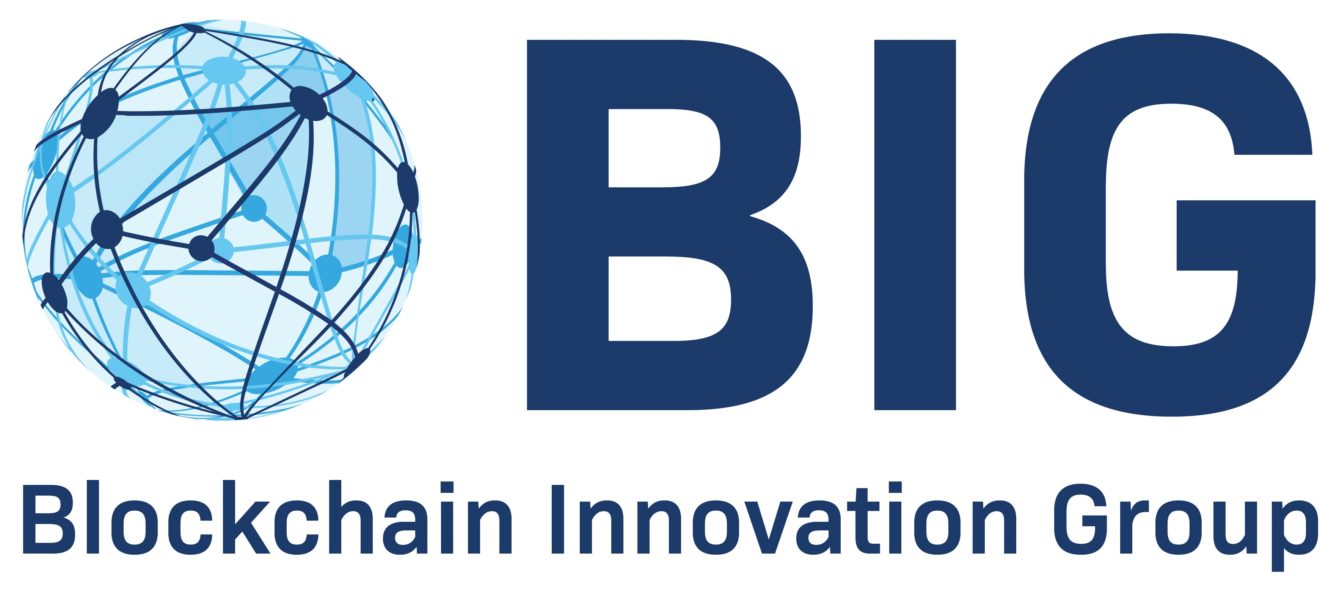 BIG Weekly Newsletter

A Message To The Reader
This week I co-hosted the Crypto Valley Association (CVA) Blockchain Standards & Implementation Factors focusing on Blockchain in the transportation industry, what "standards" have been developed and who the major players are contributing to the global consortium. You can see the full video here.


This week read about how SEBA Bank Issues Series B Equity As Security Tokens, Leading Blockchain E-Wallet Launches its Newest Campaign and Crypto Taxes Make Headlines, But Blockchain Might Be The Key To Real Time Reporting.


Each week we focus on Blockchain Education Basics, so you can improve your understanding - this week the topic is Off-Chain Transactions.
BIG SERVICES
Would you like to know more about our services? BIG can help your business make an application for Government Funding. We can also provide help for your business define your digital asset or crypto service. See below for more information.
GOVERNMENT FUNDING: The detailed analysis of public funding calls and the in-depth understanding of evaluation criteria can overwhelm companies busy with their daily business. BIG can support the application process with customised services from selecting suitable calls, analysing the critical elements of the call, the establishment of complementary and highly effective consortia, to writing convincing, compelling and competitive proposals. Contact us.


CAPITAL MARKET INFRASTRUCTURE: If you need help to define and implement your digital asset or crypto currencies service and product strategy you have come to the right place. Our hands-on digital asset issuance, trading, custody experience in designing regulatory compliant services, assessing available solutions and implementing them gives you the power to offer the services to your existing or new customers. Contact us.
If you are interested in more of our services including Data Protection and C-Level Education, click
here
for more information.
BLOCKCHAIN EDUCATION BASICS
Off-Chain Transactions - Off-chain transactions refer to those transactions occurring on a

cryptocurrency

network which move the value outside of the

blockchain. Due to their zero/low cost, off-chain transactions are gaining popularity, especially among large participants.


Off-chain transactions can work by swapping private keys to an existing wallet instead of transferring funds, or by using a third-party or coupon-based interlocutor.


Off-chain transactions can entail lower fees, immediate settlement, and greater anonymity than on-chain transactions.


Depending on the method used, off-chain transactions may eventually have to be recorded on-chain.
BLOCKCHAIN HEADLINES
Money Reimagined: Enterprise Blockchain Isn't Dead.
Corporations find blockchain technology challenging to use. But it's much too early to write off enterprise applications wholesale.
China's National Blockchain Network Embraces Global Developers.
While China bans cryptocurrency exchanges and initial coin offerings, the government is set to

leverage the underpinning technology

— often without the decentralized part. Blockchain, for instance, could help track the shipment of luxury goods and authenticate court evidence.
Bitcoin's 2020 surge grabbed the attention of C-suite executives worldwide; not only are companies employing the technology underlying Bitcoin to perform tasks such as reconciling invoices and verifying product provenance, but dozens are now holding Bitcoin as a treasury asset.
REGULATED DIGITAL ASSETS (STO, TRADING, CUSTODY, COMPLIANCE)
Historic Moment: MME & daura Created the First Swiss DLT Register Securities on February 1, 00:00:01.
Great news for the crypto industry: the first part of the "Federal Act on the Adaptation of Federal Law to Developments in Technology of Distributed Ledgers" has come into force as of February 1, 2021.
SEBA Bank Issues Series B Equity As Security Tokens.
FINMA-licensed Swiss Bank

SEBA Bank

has announced that it will be issuing its Series B equity to its shareholders as security tokens on the Blockchain. The new development has enabled SEBA Bank to offer a new standard of security, efficiency and flexibility in Digital Corporate Finance and Asset Tokenization capabilities.
Swiss Companies Issue First Tokenized Asset for Trading Under New National Blockchain Rules.
New legal provisions on distributed ledger technology (DLT) went into effect on Feb. 1 in Switzerland. After the implementation, two local companies announced that they had issued the first tokenized asset under the brand-new law.
FINANCIAL SERVICES & CENTRAL BANK DIGITAL CURRENCY (CBDC)
Leading Blockchain E-Wallet Launches its Newest Campaign.
WadzPay, a leading blockchain e-wallet for all digital assets and currencies launches its new campaign called "Make Every Moment Special". They aim to help people around the world to have easy access to digital currencies by using blockchain and fintech technology. Their goal is to become the transaction layer for digital currency.
China's Latest CBDC Airdrop.
The Chinese city of Suzhou has announced that it will be doing a 30 million yuan ($5 million) digital airdrop. "Following the successful distribution of 20 million digital yuan in Suzhou last December, Suzhou will be issuing 30 million digital RMB (Renminbi )," says the official
announcement.
CBDC in India: What is Central Bank Digital Currency (CBDC)?
The Cryptocurrency and Regulation of Official Digital Currency Bill, 2021 will be introduced by the GOI to ban trading and investments in private crypto-currencies such as Bitcoin and will provide the RBI with the legal powers to develop CBDC.
CRYPTOCURRENCIES AND DECENTRALISED FINANCING (DeFi)
Crypto Taxes Make Headlines, But Blockchain Might Be The Key To Real Time Reporting.
The American Institute of CPAs (

AICPA

), the largest member association representing the accounting profession in the world, has published numerous

whitepapers

on the idea of a continuous auditing and reporting process.
Dogecoin Price Rockets After Elon Musk Posts About Cryptocurrency Being 'The Future Currency Of Earth.'
Dogecoin began as something of a joke in 2013 but has since become a meaningful cryptocurrency in its own right. Its price has risen 1,250 per cent since the beginning of the year and it now has a market capitalisation of almost $10 billion.
Bitcoin Billionaire Cameron Winklevoss Says Ethereum Significantly Undervalued, DeFi Crypto Assets Are Just Getting Started.
Gemini co-founder and Bitcoin billionaire Cameron Winklevoss says Ethereum's worth is not reflected in its market cap and that the booming decentralized finance (DeFi) sector is still in its infancy.
HUMANITARIAN & NOT FOR PROFIT
Children's Charity Creates Bitcoin Superhero to Attract Crypto Donations.
The Songs of Love Foundation, which became one of the first national children's charities to accept cryptocurrency donations in 2013, is a nonprofit that creates personalized songs to uplift children facing tough medical conditions or emotional challenges.
RECOMMENDED INDUSTRY REPORTS AND BOOKS
In Blockchain we trust: Transforming The Life Sciences Supply Chain.
While significant investment has gone into serialization capabilities over the past decade, life sciences companies are restricted by traditional technology limitations where information is captured in a database, transmitted to another database and then reconciled.
Digital Assets Custody Standard.
A digital assets custody solution is fundamentally a system that generates secrets and performs computations using said secrets, while preventing their theft and unrecoverable loss.
PODCAST SERIES
THE SWISS ROAD TO CRYPTO PODCAST
In this podcast Didier Borel discovers people in Switzerland playing an active role in crypto and tech. He talks to entrepreneurs, tech innovators and disruptors shaping the future in this country. Switzerland has always played a leading country in banking and recognized the need the espouse innovation early.
CRYPTO VALLEY ASSOCIATION PODCAST
Sheraz Ahmed hosts the CVA Podcast that brings industry leaders to voice their views on the fast moving blockchain environment.
It gives an overview to all community members, experts and novices alike on the use cases making a real impact, and their vision for the future of this innovative technology!
TRUST SQUARE DLT THINK TANK
Thursday 4th Mar 2021
16:30am - 19:30pm CET



ZURICH
Wed 24th - Thurs 25th Mar 2021
09:30pm - 18:00pm CET



LONDON


UK
Got a question?
Or perhaps a suggestion? We'd love your feedback.
Contact Jatinder Kalsi
- content provider of this Newsletter.