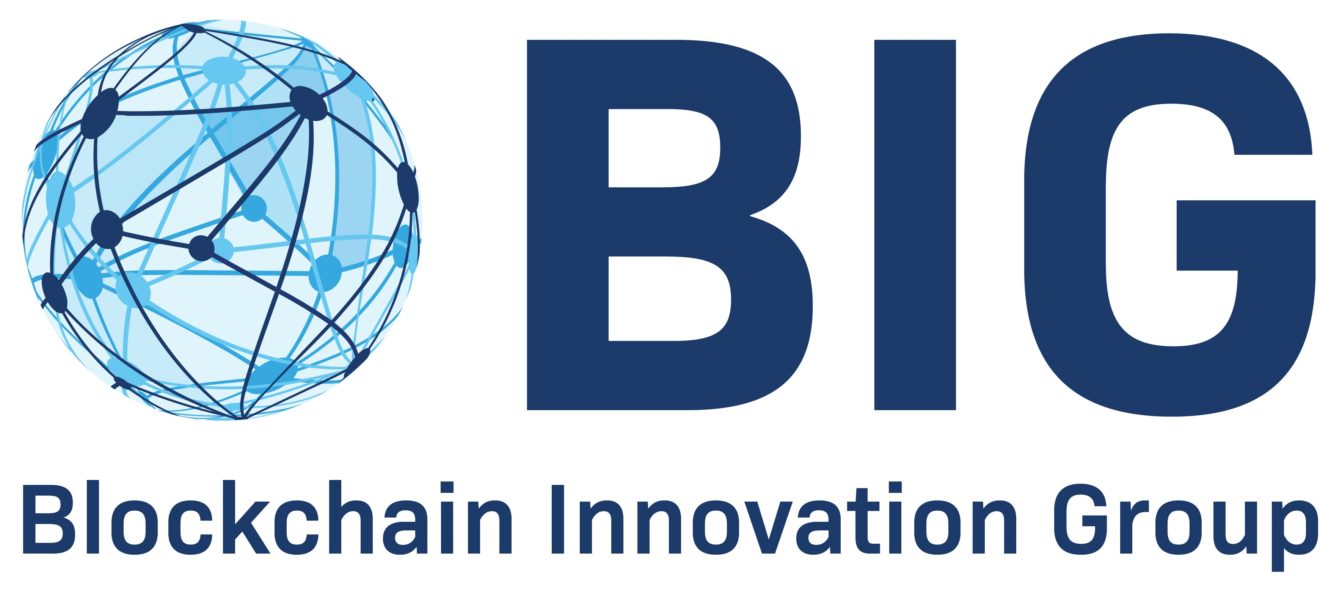 BIG Weekly Newsletter

A Message To The Reader
We are now a month way in to year 2021 - seeing a bull run of a number of cryptocurrencies and changing waves of regulation in a myriad of industries. It is clear that we will see a wider awareness of blockchain being implemented as many use cases suggest successful benefits.


This week read about how Ripple owns a third of SBI's money tap blockchain payments platform, Blockpass provides on-chain KYC utility for digital asset lending and the Indian government proposes bill to develop a CBDC digital rupee while banning crypto-currencies.


Each week we focus on Blockchain Education Basics, so you can improve your understanding - this week the topic is Sound Money.
BIG SERVICES
Would you like to know more about our services? BIG can help your business make an application for Government Funding. We can also provide help for your business define your digital asset or crypto service. See below for more information.
GOVERNMENT FUNDING: The detailed analysis of public funding calls and the in-depth understanding of evaluation criteria can overwhelm companies busy with their daily business. BIG can support the application process with customised services from selecting suitable calls, analysing the critical elements of the call, the establishment of complementary and highly effective consortia, to writing convincing, compelling and competitive proposals. Contact us.


CAPITAL MARKET INFRASTRUCTURE: If you need help to define and implement your digital asset or crypto currencies service and product strategy you have come to the right place. Our hands-on digital asset issuance, trading, custody experience in designing regulatory compliant services, assessing available solutions and implementing them gives you the power to offer the services to your existing or new customers. Contact us.
If you are interested in more of our services including Data Protection and C-Level Education, click
here
for more information.
BLOCKCHAIN EDUCATION BASICS
Sound Money -

Sound money is money that is not prone to sudden appreciation or depreciation in purchasing power over the long term, aided by self-correcting mechanisms inherent in a free-market system.




The foregoing definition presents several implications about how we view sound money and how we should approach money in general.


Central banks across the world manipulate money ostensibly to "grow," or "stabilize," or otherwise achieve their desired interventionist goals for the economy. However, large swings of the purchasing power of a money, such as that seen with the Federal Reserve Note, result from the same money manipulation that purports to solve the very problem it causes.
BLOCKCHAIN HEADLINES
Ripple Owns A Third Of SBI's Money Tap Blockchain Payments Platform.
In October, it was revealed that

Ripple would invest

in

Money Tap

, the Japanese payments network owned by SBI, SMBC and another 37 mainly regional banks. That investment is complete and Ripple now owns 33%, the largest shareholder after SBI.
The Future Of Blockchain In Accountancy.
Digital technology has long influenced accounting, but most digital technology has involved replacing analog tools with similar digital counterparts. However, blockchain, a relatively new technology, is poised to change how accounting is done on a more fundamental level.
How Blockchain Smart Contracts Are Reinventing the Insurance Industry.
Recent advances in blockchain technology, combined with increased demand for insurance products across the world, has set the stage for the rise of parametric insurance, or insurance that automatically pays out when certain events occur.
REGULATED DIGITAL ASSETS (STO, TRADING, CUSTODY, COMPLIANCE)
What's Next for Crypto Regulation.
The DealBook newsletter delves into a single topic or theme every weekend, and today it takes you on a quick tour of the regulatory scene for cryptocurrency, a fast-changing field that may represent the future of the financial industry.
Cryptocurrency Users Prefer Exchanges to Store Digital Assets.
According to the latest report by

Binance

Research, 60% of cryptocurrency users prefer exchanges to store their digital assets. Dubbed '2021 Global Crypto User Index', the report examined over 61,000 crypto users across 178 countries and regions.
Blockpass Provides On-Chain KYC Utility For Digital Asset Lending.
On-chain KYC specialist Blockpass has partnered with EasyFi Network – a scalable, open and inclusive Layer 2 DeFi lending protocol for digital assets, built on Matic Network.
FINANCIAL SERVICES & CENTRAL BANK DIGITAL CURRENCY (CBDC)
Blockchain Banking Platform Quantocoin Announces IEO and Utility Token Listing on Exchanges.
Quantocoin

is a blockchain bank that will offer all the benefits of a traditional bank but without any of the drawbacks. The company is launching its native Utility token on leading exchange LAToken, after the final round of its IEO is complete.
Indian Government Proposes Bill To Develop A CBDC Digital Rupee While Banning Crypto-Currencies.
The Indian government will introduce a new bill to ban trading and investments in crypto-currencies during the Budget session of Parliament. At the same time, the proposed bill will provide the Reserve Bank of India (RBI) with the necessary legal powers to develop a central bank-backed digital currency (CBDC).
China, Singapore Look Ahead to CBDC Future at World Economic Forum.
Financial authority figures from China and Singapore offered a glimpse at how the international roadmap for central bank digital currencies (CBDCs) might play out, with the suggestion of an interoperability deal between the nations.
CRYPTOCURRENCIES AND DECENTRALISED FINANCING (DeFi)
Elon Musk Sends Bitcoin Soaring 20pc.
B

itcoin soared as much as 20pc to $37,299 on Thursday after Elon Musk changed his Twitter profile to include the cryptocurrency. The Tesla and SpaceX chief caused a spike in Bitcoin within minutes after he changed his bio to read: "bitcoin".
Cryptocurrency Crime Drops in 2020 but 'Decentralized Finance' Losses Rise,
Fraud was the dominant cryptocurrency crime in 2020, followed by theft, and ransomware. Half of all thefts, or about $129 million, were hacks tied to decentralized finance (DeFi), which are transactions on platforms that facilitate lending outside of banks.
Run, Blockchain, Run! DeFi Adoption Needs Faster Block Times.
Global companies are implementing distributed ledger technologies in an attempt to gain efficiencies in areas such as global payments and supply chain transparency. Blockchain tech can replace slow, paper-based processes, as well as improve security.
HUMANITARIAN & NOT FOR PROFIT
Concordium CEO On How Blockchain Can Fill the Identity Gap for One Billion People.
Identity is something that many of us take for granted. But if you've ever had your passport lost or stolen while traveling or been stopped by the police without your driver's license on you, then you'll know the temporary panic that sets in when you realize you can't prove your identity. It represents a loss of freedom.
RECOMMENDED INDUSTRY REPORTS AND BOOKS
In Blockchain we trust: Transforming The Life Sciences Supply Chain.
While significant investment has gone into serialization capabilities over the past decade, life sciences companies are restricted by traditional technology limitations where information is captured in a database, transmitted to another database and then reconciled.
Digital Assets Custody Standard.
A digital assets custody solution is fundamentally a system that generates secrets and performs computations using said secrets, while preventing their theft and unrecoverable loss.
PODCAST SERIES
THE SWISS ROAD TO CRYPTO PODCAST
In this podcast Didier Borel discovers people in Switzerland playing an active role in crypto and tech. He talks to entrepreneurs, tech innovators and disruptors shaping the future in this country. Switzerland has always played a leading country in banking and recognized the need the espouse innovation early.
CRYPTO VALLEY ASSOCIATION PODCAST
Sheraz Ahmed hosts the CVA Podcast that brings industry leaders to voice their views on the fast moving blockchain environment.
It gives an overview to all community members, experts and novices alike on the use cases making a real impact, and their vision for the future of this innovative technology!
TRUST SQUARE DLT THINK TANK
Thursday 4th Mar 2021
16:30am - 19:30pm CET



ZURICH
Wed 24th - Thurs 25th Mar 2021
09:30pm - 18:00pm CET



LONDON


UK
Got a question?
Or perhaps a suggestion? We'd love your feedback.
Contact Jatinder Kalsi
- content provider of this Newsletter.