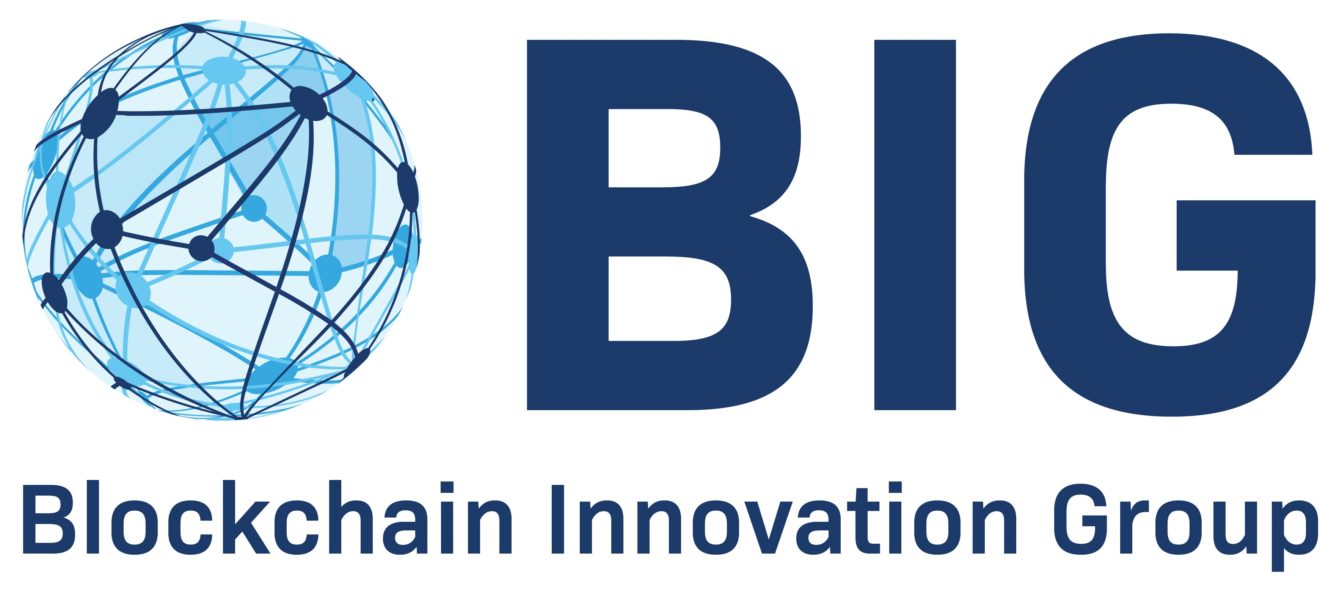 BIG Weekly Newsletter

A Message To The Reader
This week read about how the UK's NHS Taps blockchain tech to monitor coronavirus vaccine cold chain, Gibraltar extends regulatory guidelines for digital asset exchanges and US president freezes proposed crypto KYC regulations.


Each week we focus on Blockchain Education Basics, so you can improve your understanding - this week the topic is Safu.
BIG SERVICES
Would you like to know more about our services? BIG can help your business with crypto compliance queries. We provide can help your business complete an application for government funding.
DUE DILIGENCE: What you do not know will hurt you! Therefore, we encourage you to complete a due-diligence before you enter an investment. Our experiences and dedicated resources will enhance your investment decision and improve your long-term return. Click here for more information.
CRYPTO OWNERSHIP & FORENSIC: Do you own cryptocurrencies and need to prove that to someone without revealing the Private Key? Or do you need to check if someone really owns the assets they are claiming to hold? In either case we just have the right offering for you. Click here for more information.
If you are interested in more of our services including Data Protection and C-Level Education, click
here
for more information.
BLOCKCHAIN EDUCATION BASICS
Safu -

The acronym "SAFU" came to stand for "Secure Asset Fund for Users". This means an emergency reserve is held to protect any invested assets. This money would then be used to pay back investors in the event of a hack or other event resulting in the loss of user assets. Although not common, thefts are not foreign in this industry.
BLOCKCHAIN HEADLINES
UK's NHS Taps Blockchain Tech to Monitor Coronavirus Vaccine Cold Chain.
The U.K. National Health Service (NHS) is working with blockchain platform Hedera Hashgraph to monitor COVID-19 vaccines' temperature while in cold storage.

Asset-monitoring company Everyware will provide software to track the vaccines' temperature around the clock.
How Blockchain Technology Could Support Democracy.
In the wake of a bitter US election and as votes become more vulnerable to dispute, the technology behind Bitcoin could offer a more secure and open democratic process.
Electronics Giant Mitsubishi Building Blockchain Platform To Power Peer-to-Peer Energy Trading.
Mitsubishi Electric is teaming up with Japan's leading science and technology university Tokyo Tech to build a blockchain- for peer-to-peer (P2P) energy trading.
The project is designed to give people an optimized way to buy and sell surplus energy.
REGULATED DIGITAL ASSETS (STO, TRADING, CUSTODY, COMPLIANCE)
Gibraltar extends regulatory guidelines for digital asset exchanges.
As warnings intensify for the regulation of digital assets across the UK and Europe, Gibraltar is adding to its already regulated digital ledger technology (DLT) framework with the development of a '10th Core Principle', specifically for digital asset exchanges.
Dubai Looking to Regulate Digital Assets.
The Dubai Financial Services Authority (DFSA) is drawing up a new framework that would regulate digital assets in the emirate. T

he DFSA will expand existing regulations supporting innovative business models to include specific regulatory regimes for digital assets.
Why Security Tokens Will Have A Greater Impact In 2021.
For a short period of time in 2018, security tokens were the hottest topic at any blockchain industry event. Security tokens represent real-world assets like equity and fixed income, giving them more legitimacy when it comes to fundraising and investing in digital assets.
FINANCIAL SERVICES & CENTRAL BANK DIGITAL CURRENCY (CBDC)
Crypto Banking Is Going Mainstream - Breaking Down Recent OCC Updates.
Keeping up the positive crypto momentum from 2020, the Office of the Comptroller of the Currency (OCC) recently issued updates demonstrating how quickly crypto and traditional financial services are converging.
Blockchain and Cryptocurrency: Their Impact On Banking.
We are all talking about blockchain and bitcoin these days, but why? Mainly because bitcoin was twelve years old this month and institutional investors are FOMO (Fear of Missing Out) into exchanges to buy it. Bitcoin keeps reaching all-time high prices pretty much every week.
Central Bank Digital Currency (CBDC) and its economic implications.
The landscape of payments is changing rapidly. Many proposals for digital money have appeared to facilitate the turn away from cash and a few systems are already in operation. Naturally, the ongoing pandemic has contributed to the surging use of digital currency as more shopping is done online.
CRYPTOCURRENCIES AND DECENTRALISED FINANCING (DeFi)
New York's Investigation Of Cryptocurrency Tether Hits Fresh Delay.
New York's investigation into the Tether cryptocurrency and its parent company has suffered a fresh delay, leaving investors uncertain over the outlook for one of the industry's most closely watched cases.
US President Freezes Proposed Crypto KYC Regulations.
Joe Biden ordered the halt of all Federal regulatory processes including proposed cryptocurrency regulations by FinCEN.
How Cultural Differences Drive User Adoption in DeFi.
When SushiSwap first launched at the end of August, 2020, there was a lot of speculation about the intentions behind the forked project. Some thought it was a jab at the fact that liquidity is not a moat, while others thought it was actually a clever move to "front-run" Uniswap's forthcoming $UNI token.
HUMANITARIAN & NOT FOR PROFIT
'Miss Bitcoin' Launches Celebrity NFT Art Charity Project.
The project's first initiative will be the sale of tokenized artwork by Japanese celebrities to benefit DxP, a non-profit that supports teenagers facing challenges during the COVID-19 pandemic.
RECOMMENDED INDUSTRY REPORTS AND BOOKS
In Blockchain we trust: Transforming The Life Sciences Supply Chain.
While significant investment has gone into serialization capabilities over the past decade, life sciences companies are restricted by traditional technology limitations where information is captured in a database, transmitted to another database and then reconciled.
Digital Assets Custody Standard.
A digital assets custody solution is fundamentally a system that generates secrets and performs computations using said secrets, while preventing their theft and unrecoverable loss.
PODCAST SERIES
THE SWISS ROAD TO CRYPTO PODCAST
In this podcast Didier Borel discovers people in Switzerland playing an active role in crypto and tech. He talks to entrepreneurs, tech innovators and disruptors shaping the future in this country. Switzerland has always played a leading country in banking and recognized the need the espouse innovation early.
CRYPTO VALLEY ASSOCIATION PODCAST
Sheraz Ahmed hosts the CVA Podcast that brings industry leaders to voice their views on the fast moving blockchain environment.
It gives an overview to all community members, experts and novices alike on the use cases making a real impact, and their vision for the future of this innovative technology!
TRUST SQUARE DLT THINK TANK
Thursday 4th Mar 2021
16:30am - 19:30pm CET



ZURICH
Wed 24th - Thurs 25th Mar 2021
09:30pm - 18:00pm CET



LONDON


UK
Got a question?
Or perhaps a suggestion? We'd love your feedback.
Contact Jatinder Kalsi
- content provider of this Newsletter.