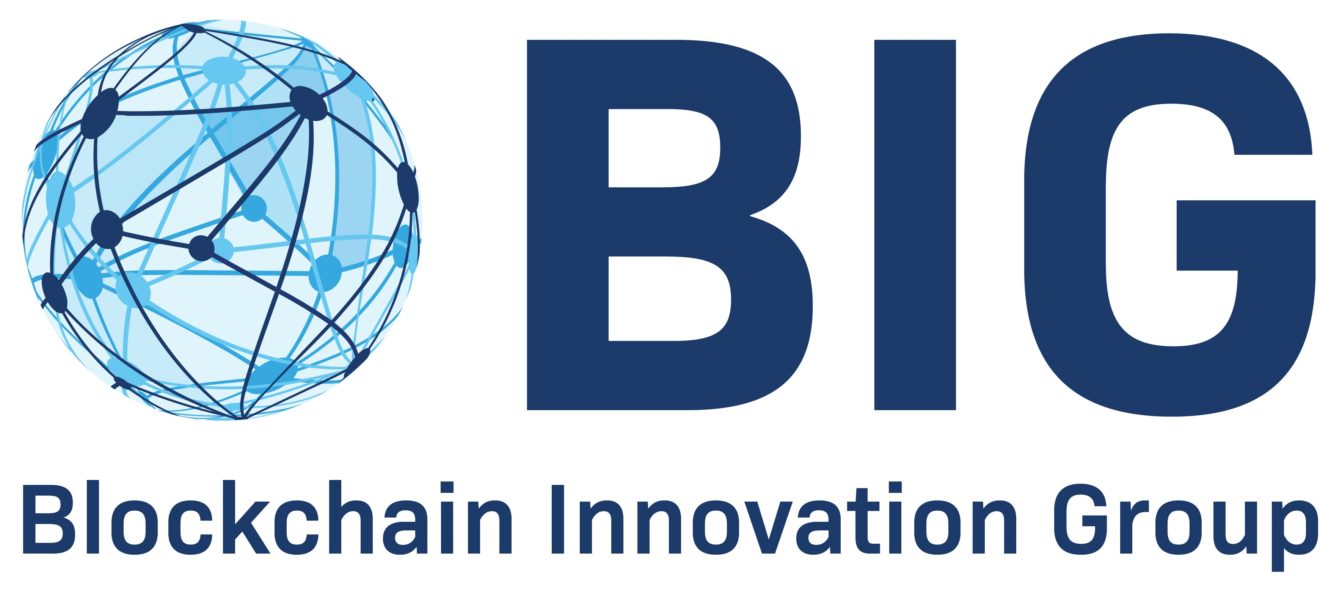 BIG Weekly Newsletter

A Message To The Reader
This has been another exciting week for crypto "hodlers" and traders. The market has still been holding strong giving rise to swelling altfolios and the belief that the blockchain industry is gaining widespread recognition.


This week read about how the US Navy commissions $1.5M blockchain system for tracking critical weaponry, private capital markets present the "Greatest Opportunities" for tokenized digital assets, according to industry professionals and US Fed: CBDC a 'very high priority' to combat bad private sector money.


Each week we focus on Blockchain Education Basics, so you can improve your understanding - this week the topic is Bitcoin Mempool.
Remember to listen to our Partner Podcasts -

THE SWISS ROAD TO CRYPTO

with

Didier Borel. This week, Didier speaks to Shari Nasrmalek a computer scientist living in Iran, who tells us what life is like there, how he is educating himself about blockchain and how bitcoin as well blockchain are starting to improve people's lives in Iran.


BIG SERVICES
Would you like to know more about our services? BIG can help your business with crypto compliance queries. We provide can help your business complete an application for government funding.
COMPLIANCE - Proving Ownership of Cryptocurrencies: Do you own cryptocurrencies and need to prove that to someone without revealing the Private Key? Or do you need to check if someone really owns the assets they are claiming to hold? Or do you have any questions regarding cryptocurrency inheritances? Click here for more information.
GOVERNMENT FUNDING: The detailed analysis of public funding calls and the in-depth understanding of evaluation criteria can overwhelm companies busy with their daily business. BIG can support the application process with customised services from selecting suitable calls, analysing the critical elements of the call, the establishment of complementary and highly effective consortia, to writing convincing, compelling and competitive proposals. Contact us.
If you are interested in more of our services including Data Protection and C-Level Education, click
here
for more information.
BLOCKCHAIN EDUCATION BASICS
Bitcoin Mempool
The Mempool is a "waiting area" for Bitcoin transactions that each full node maintains for itself. After a transaction is verified by a node, it waits inside the Mempool until it's picked up by a Bitcoin miner and inserted into a block.
-
BLOCKCHAIN HEADLINES
Chinese Hospital Issues First Electronic Bill on Blockchain.
The People's Hospital of Chengmai County, a public hospital in the Hainan province of South China, is the first hospital to issue and keep track of invoices on a blockchain in the province, according to a

report

by Chinese state media China News Service.
US Navy Commissions $1.5M Blockchain System for Tracking Critical Weaponry.
Indiana-based blockchain firm SIMBA Chain announced it was awarded the Small Business Innovation Research (SBIR) phase II contract to build a

demand sensing

system that would anticipate the need for "critical" military weaponry parts.
German Real Estate Group Issues $24M Bond Using Stellar Blockchain.
Vonovia has deployed the Stellar blockchain to issue security tokens for the transfer of real estate rights. The tokens were issued through an online marketplace called firstwire. Vonovia said that the blockchain-powered bond has a total term of three years.
REGULATED DIGITAL ASSETS (STO, TRADING, CUSTODY, COMPLIANCE)
Private Capital Markets Present the "Greatest Opportunities" for Tokenized Digital Assets, According to Industry Professionals.
Private capital markets, which "overshadow" public markets in terms of overall value and growth, are presently plagued by inefficient, "opaque" processes. But now they're expected to "experience a step change" via tokenized digital assets and associated platforms running on DLT-powered systems.
Personal Finance For Young Adults: Digital Assets-Know What They Are And How To Protect Them.
We live in an increasingly digital world. Technology is ingrained in our day-to-day lives, so much so that maintaining personal and financial information on the internet is routine.
NYDIG Acquires Digital Assets Data.
Cryptocurrency investments company NYDIG said Monday it acquired Digital Assets Data, a move that will pad the asset manager's crypto research and analytics offerings for its institutional base.
FINANCIAL SERVICES & CENTRAL BANK DIGITAL CURRENCY (CBDC)
Forecast: Investment In Financial Services Using Blockchain Poised For Growth.
Experts say 2021 is poised to see greater adoption and venture capital investment in blockchain technology. That prediction comes as more financial services apps are built using blockchain technology and cryptocurrency has become more widely accepted.
US Fed: CBDC a 'very high priority' to combat bad private sector money.
CBDCs

are the banking industry's answer to cryptocurrency stablecoins. While they are often hosted on the blockchain, they share little in the way of philosophical parity with their decentralized counterparts.
China's BSN Blockchain Network Plans Multinational CBDC Pilot This Year.
Today China's Blockchain-based Service Network (BSN) outlined an audacious plan for a global network that will support future central bank digital currencies (CBDC) from multiple countries.
CRYPTOCURRENCIES AND DECENTRALISED FINANCING (DeFi)
Bitcoin Price Plunges As FCA Warns Crypto Investors Could Lose All Their Money.
The regulator said investors looking to invest in the digital asset market should be prepared to take on "high-risk, speculative investments" which may also leave them outside of the UK's various consumer protection schemes
Beyond Bitcoin: Number two crypto Ethereum is climbing faster and gave rise to the 'DeFi' industry that's netted some investors up to 11,000% in a year.
The world of cryptocurrency is dominated by the entity which started it all: Bitcoin. It is the oldest, most valuable, and best known digital currency by a distance.
DeFi 'Genie Is Out' and Is Set For Growth in 2021.
In 2021, decentralized finance (DeFi) might see stronger interest not only from individual users but from institutional investors also, as the environment for this nascent sector is still favorable, according to industry players speaking to

Cryptonews.com. Meanwhile, regulation might slow down this expansion.
HUMANITARIAN & NOT FOR PROFIT
The Downside of Crypto Donations.
Cryptocurrency donations are providing a much-needed lifeline to hard-up charities right now. In many countries, the coronavirus pandemic has triggered massive government support packages for businesses disrupted by national lockdowns. Charities have not been so lucky. In the U.K.

one in 10 nonprofits face bankruptcy.
RECOMMENDED INDUSTRY REPORTS AND BOOKS
In Blockchain we trust: Transforming The Life Sciences Supply Chain.
While significant investment has gone into serialization capabilities over the past decade, life sciences companies are restricted by traditional technology limitations where information is captured in a database, transmitted to another database and then reconciled.
Digital Assets Custody Standard.
A digital assets custody solution is fundamentally a system that generates secrets and performs computations using said secrets, while preventing their theft and unrecoverable loss.
PODCAST SERIES
THE SWISS ROAD TO CRYPTO PODCAST
In this podcast Didier Borel discovers people in Switzerland playing an active role in crypto and tech. He talks to entrepreneurs, tech innovators and disruptors shaping the future in this country. Switzerland has always played a leading country in banking and recognized the need the espouse innovation early.
CRYPTO VALLEY ASSOCIATION PODCAST
Sheraz Ahmed hosts the CVA Podcast that brings industry leaders to voice their views on the fast moving blockchain environment.
It gives an overview to all community members, experts and novices alike on the use cases making a real impact, and their vision for the future of this innovative technology!
TRUST SQUARE DLT THINK TANK
Thursday 4th Mar 2021
16:30am - 19:30pm CET



ZURICH
Wed 20th - Thurs 21st Jan 2021
09:30pm - 18:00pm CET



ST. MORITZ


SWITZERLAND
Got a question?
Or perhaps a suggestion? We'd love your feedback.
Contact Jatinder Kalsi
- content provider of this Newsletter.