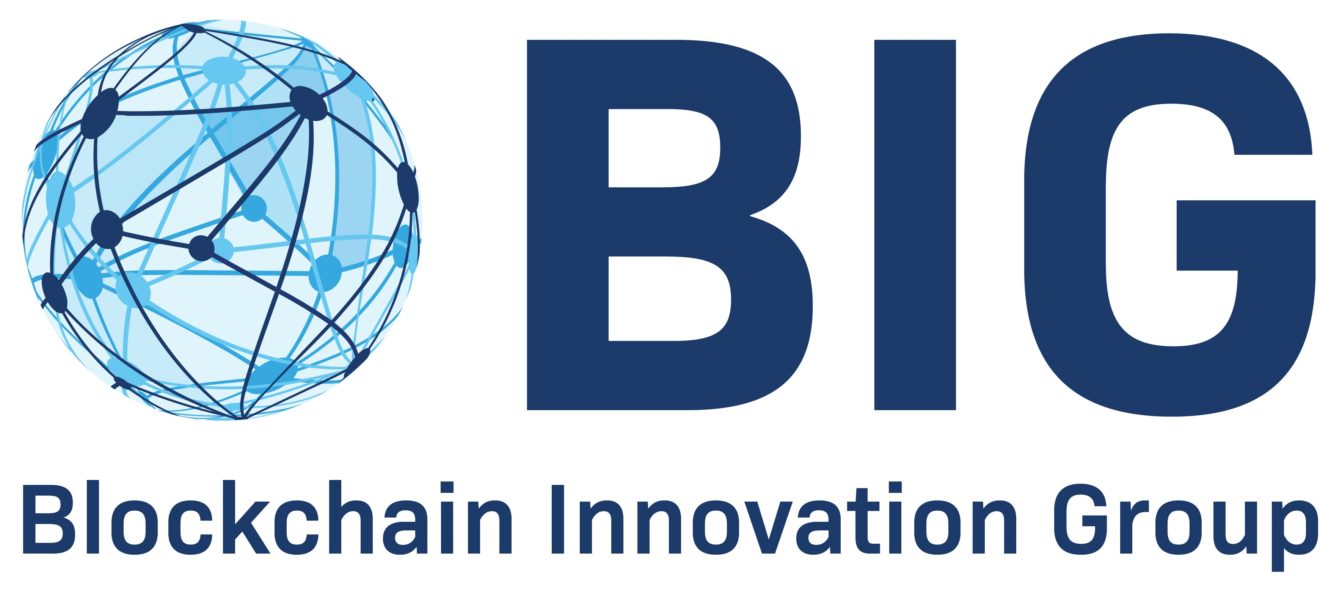 BIG Weekly Newsletter

A Message To The Reader
A warm welcome back to all our readers from the festive seasons vacation.


This side of the new year we have seen some phenomenal crypto price fluctuations - mainly seeing the Bitcoin BTC cryptocurrency soar. Many of those interested in crypto have been keeping a close eye on the current market. These are surely exciting times for this time at present.


This week read about how U.S. Regulator says banks can use stablecoins, connect to blockchains, coronavirus vaccinations certified with VeChain's blockchain tech in Cyprus and see the top crypto and blockchain predictions for 2021 and beyond.


Each week we focus on Blockchain Education Basics, so you can improve your understanding - this week the topic is Microtransactions.
BIG SERVICES
Would you like to know more about our services? We provide can help your business complete an application for government funding. BIG can also help your business obtain funding by managing your investor story.
GOVERNMENT FUNDING: The detailed analysis of public funding calls and the in-depth understanding of evaluation criteria can overwhelm companies busy with their daily business. BIG can support the application process with customised services from selecting suitable calls, analysing the critical elements of the call, the establishment of complementary and highly effective consortia, to writing convincing, compelling and competitive proposals. Contact us.
DUE DILIGENCE: What you do not know will hurt you! Therefore, we encourage you to complete a due-diligence before you enter an investment. Our experiences and dedicated resources will enhance your investment decision and improve your long-term return. Click here for more information.
If you are interested in more of our services including Data Protection and C-Level Education, click
here
for more information.
BLOCKCHAIN EDUCATION BASICS
Microtransactions - A microtransaction, in the context of digital currencies, refers to any transaction that is relatively small in value; transactional value which can be as low as sending a penny.
BLOCKCHAIN HEADLINES
Enterprise Blockchain Is at a Private-Public Crossroads.
To say that 2020 was a complete miss for enterprise blockchain would not be accurate. A few new networks and major corporate initiatives were announced, including

PharmaLedger,

Dole

and

a group of major Japanese maintenance companies.
Blockchain Applications in Healthcare.
Developed countries spend a good chunk of their gross domestic product (GDP) on healthcare. However, hospital costs continue to mount, along with inefficient practices and health data breaches are poised to continue. This is one area where blockchain technology can improve the situation. It can do many things, from providing secure encryption of patient information to handling epidemics.
Coronavirus Vaccinations Certified With VeChain's Blockchain Tech in Cyprus.
The Mediterranean Hospital of Cyprus has vaccinated 100 doctors and nurses against COVID-19, using a blockchain-based mobile app to certify the immunizations. The hospital described the move as a "great step for the return to normalcy" and another move towards the digital transformation of the health care industry via VeChainThor blockchain.
REGULATED DIGITAL ASSETS (STO, TRADING, CUSTODY, COMPLIANCE)
U.S. Regulator Says Banks Can Use Stablecoins, Connect To Blockchains.
Cryptocurrency prices briefly popped late Monday, after a federal banking regulator said in an interpretive letter that U.S. financial institutions are allowed to use stablecoins for payment activities, and can participate as nodes in a blockchain.
We Don't Need a New Regulator to Have Better Crypto Regulation.
Most crypto firms complain there are too many regulatory bodies globally and particularly in the U.S., and protest that this overlapping and even contradictory regulation stymies growth and innovation. The "alphabet soup" of U.S. federal regulatory bodies – the SEC, CFTC, DOJ, FDIC, FTC and IRS, to name a few – is just the beginning.
Digital Assets Financial Services Provider BitGo Introduces Wrapped Bitcoin and Ethereum Tokens on TRON Blockchain.
BitGo

, a digital asset financial services provider, reports that it has successfully introduced Wrapped Bitcoin (WBTC) and ETH tokens on the TRON blockchain network, which should help with supporting the "unlimited" potential of decentralized finance.
FINANCIAL SERVICES & CENTRAL BANK DIGITAL CURRENCY (CBDC)
Why Transferwise's Co-Founder Backed This Blockchain Company.
2020 was a massive year for blockchain adoption, with some of the largest financial institutions worldwide buying or integrating cryptocurrencies into their business model. It was also a historic year for decentralized finance (DeFi) which has grown from less than $1 billion in total value locked at the beginning of January 2020 to almost $15 billion.
Stellar to Work With Ukraine on Blockchain-based Central Bank Digital Currency.
Today the Stellar Development Foundation (SDF) announced it signed a deal with Ukraine's Ministry of Digital Transformation to work on both a central bank digital currency (CBDC) as well as stablecoin and virtual asset infrastructure.
Turkish Central Bank Announces Surprise Digital Currency Pilot for 2021.
Turkey is set to begin trials of a new

digital currency

in 2021, after the country's central bank announced it had been working on a digital lira.
CRYPTOCURRENCIES AND DECENTRALISED FINANCING (DeFi)
Top Crypto and Blockchain Predictions for 2021 and Beyond – Part 1.
Bitcoin (BTC) and other cryptocurrency platforms such as Ethereum (ETH), Litecoin (LTC), Bitcoin Cash (BCH), Binance Coin (BNB), Chainlink (LINK), and Polkadot (DOT) are being increasingly adopted by a diverse group of users across the globe.
UK's Crypto Derivatives Ban Starts Today.
The crypto ban introduced by the Financial Conduct Authority (FCA) in October 2020 comes into effect on 6 January 2021. The UK's FCA prohibited sales, marketing and distribution of crypto-based investment products to retail consumers.
DeFi 'Genie Is Out' and Is Set For Growth in 2021.
In 2021, decentralized finance (DeFi) might see stronger interest not only from individual users but from institutional investors also, as the environment for this nascent sector is still favorable, according to industry players speaking to

Cryptonews.com. Meanwhile, regulation might slow down this expansion.
HUMANITARIAN & NOT FOR PROFIT
Good Samaritan Donates $280,000 in Bitcoin to WikiLeaks Defence Fund.
On Jan 4, 2020, a crypto fan donated a hefty 8.48 in

Bitcoin

to the international non-profit organization (NPO) WikiLeaks, specifically to the defense of its estranged founder Julian Assange.
RECOMMENDED INDUSTRY REPORTS AND BOOKS
Future of Securities Services - ISSA and Oliver Wyman.
Digital asset exchange

OKEx

recently published a report, titled:

"How centralized exchange volumes illustrate DeFi's boom-and-bust cycle."

With market data provided by Kaiko, OKEx Insights looks at

DeFi's "boom-and-bust cycle" in 2020. The exchange notes in its extensive report that as 2020 comes to an end, the DeFi sector is "proving to be one of the year's hottest segments" of the blockchain and crypto-assets space.
Digital Assets Custody Standard.
A digital assets custody solution is fundamentally a system that generates secrets and performs computations using said secrets, while preventing their theft and unrecoverable loss.
PODCAST SERIES
THE SWISS ROAD TO CRYPTO PODCAST
In this podcast Didier Borel discovers people in Switzerland playing an active role in crypto and tech. He talks to entrepreneurs, tech innovators and disruptors shaping the future in this country. Switzerland has always played a leading country in banking and recognized the need the espouse innovation early.
CRYPTO VALLEY ASSOCIATION PODCAST
Sheraz Ahmed hosts the CVA Podcast that brings industry leaders to voice their views on the fast moving blockchain environment.
It gives an overview to all community members, experts and novices alike on the use cases making a real impact, and their vision for the future of this innovative technology!
TRUST SQUARE DLT THINK TANK
Thursday 4th Mar 2021
16:30am - 19:30pm CET



ZURICH
Wed 20th - Thurs 21st Jan 2021
09:30pm - 18:00pm CET



ST. MORITZ


SWITZERLAND
Got a question?
Or perhaps a suggestion? We'd love your feedback.
Contact Jatinder Kalsi
- content provider of this Newsletter.