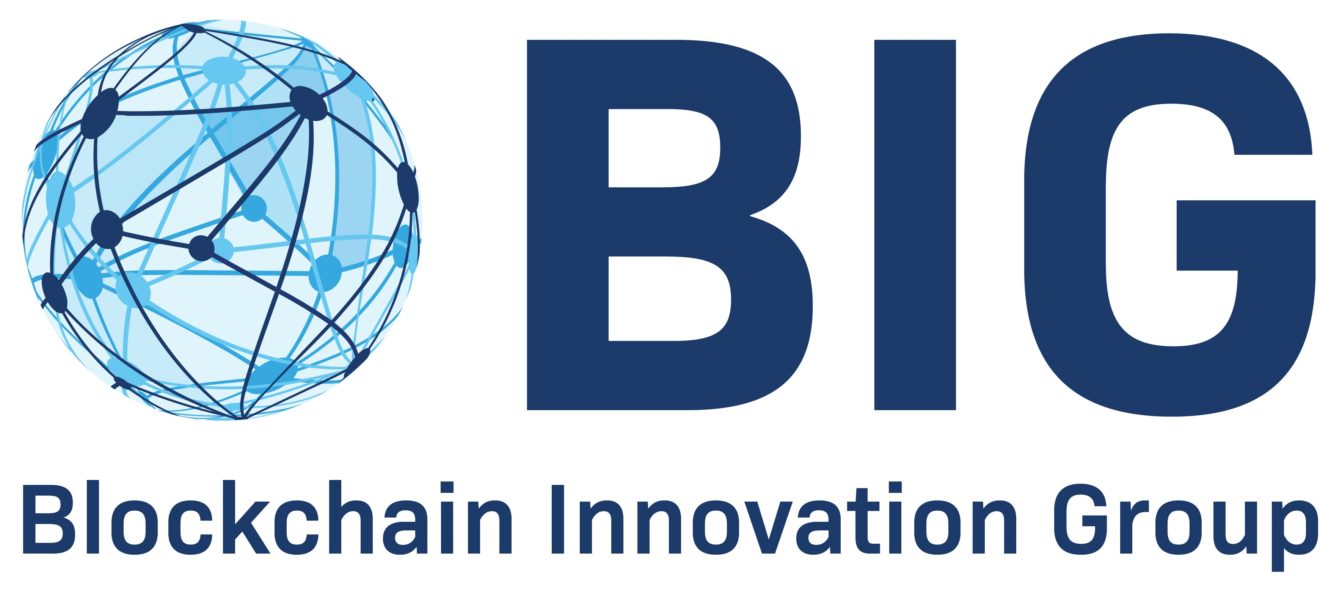 BIG Weekly Newsletter


A Message To The Reader
Welcome to the BIG Christmas weekly Newsletter.


We would like to wish you all a very Merry Christmas and a Happy New Year 2021.


This week read about U.S. SEC charges blockchain company Ripple for conducting an unregistered Securities Offering, traditional banks offer digital asset custody amid compliance legislation and Italian banking association launches CBDC digital euro project.


Each week we focus on Blockchain Education Basics, so you can improve your understanding - this week the topic is Bitcoin Faucet.
BIG SERVICES
Would you like to know more about our services? We provide can help your business complete an application for government funding. BIG can also help your business obtain funding by managing your investor story.
GOVERNMENT FUNDING: The detailed analysis of public funding calls and the in-depth understanding of evaluation criteria can overwhelm companies busy with their daily business. BIG can support the application process with customised services from selecting suitable calls, analysing the critical elements of the call, the establishment of complementary and highly effective consortia, to writing convincing, compelling and competitive proposals. Contact us.
DUE DILIGENCE: What you do not know will hurt you! Therefore, we encourage you to complete a due-diligence before you enter an investment. Our experiences and dedicated resources will enhance your investment decision and improve your long-term return. Click here for more information.
If you are interested in more of our services including Data Protection and C-Level Education, click
here
for more information.
BLOCKCHAIN EDUCATION BASICS
Bitcoin Faucet - Simply put, Bitcoin faucets are websites or online apps that act as a reward system for users who complete tasks set forth by a particular website or app. In exchange for completing tasks or a captcha, users are awarded Satoshi, which, for those who don't know, is one-hundred-millionth of a Bitcoin (BTC).
BLOCKCHAIN HEADLINES
Blockchain Tech in National Elections: An Experience From Romania.
For the first time in Romania, the recent national parliamentary elections, which were

held

in November, used blockchain technology with the main purpose to guarantee the integrity of the electoral process and to strengthen its transparency.
Contour Completes Blockchain Transaction Between Two Cos.
Decentralized digital finance trade platform

Contour

has completed a pilot blockchain transaction between textile companies Tainan Spinning and Century Synthetic Fiber Corporation in Vietnam, according to a

press release.
U.S. SEC Charges Blockchain Company Ripple for Conducting an Unregistered Securities Offering.
The U.S. Securities and Exchange Commission (SEC) on Tuesday charged Ripple, the blockchain payments company associated with the cryptocurrency XRP, with conducting a $1.3 billion unregistered securities offering.
REGULATED DIGITAL ASSETS (STO, TRADING, CUSTODY, COMPLIANCE)
DeNations, a Blockchain-Powered Metaverse, Launches the First INO - Initial Nations Offering.
Smatoos
, which is already known in the blockchain industry as a token economy platform, has released the blockchain-based metaverse, DeNations.
Traditional Banks Offer Digital Asset Custody Amid Compliance Legislation.
More and more traditional banks have started announcing support for digital assets as the price of Bitcoin (

BTC

) continues to make headlines for record-breaking all-time highs. Even major banks like JPMorgan Chase, which previously

frowned upon Bitcoin

, have taken a newfound interest in the cryptocurrency.
Family Offices Have Been Investing In Digital Assets Longer Than Institutions.
The stampede of institutional investors into digital assets in 2020 has been staggering. Taking their cue off of Paul Tudor Jones of Tudor Investment Corporation, who in May 2020 wrote: "At the end of the day, the best profit maximizing strategy is to own the fastest horse.
FINANCIAL SERVICES & CENTRAL BANK DIGITAL CURRENCY (CBDC)
Italy's Banks Test Digital Euro On DLT.
The

Italian Banking Association

(ABI) is running experiments for a digital euro,

CoinDesk

reported. The experiments aim to examine a digital euro's technical feasibility as well as its "programmability" as a coin separate from a central bank digital currency, (CBDC) according to CoinDesk.
Italian Banking Association Launches CBDC Digital Euro Project.
The Italian Banking Association or Associazione Bancaria Italiana (

ABI

) and its ABI Lab have initiated a

digital euro

research project. Multiple countries are contributing research towards the European Central Bank's (ECB) work on its central bank digital currency (CBDC).
Cypherium Analysis: Security of CBDCs in Asia.
Each country with a significant stake in the global economy has been confronted with the advent of a new technology in central banking: the central bank digital currency (CBDC). At its most fundamental level, a CBDC is a digital version of a currency issued by a national bank.
CRYPTOCURRENCIES AND DECENTRALISED FINANCING (DeFi)
The U.S. Government Is Targeting Cryptocurrency to Expand the Reach of Its Financial Surveillance.
One of the most important aspects of cryptocurrencies from a civil liberties perspective is that they can provide privacy protections for their users.
How DeFi Made NFTs One of the Biggest Buzz Words of 2020.
2020 brought us DeFi, and DeFi is elevating the status of NFTs. Non-fungible tokens (NFTs) are assets that cannot be divided or they lose their value. For example, a piece of artwork could be represented as an NFT (if you shredded a Monet painting, it would be worthless).
This DeFi Coin's Market Cap Shot From $0 to $750 Million in Just Three Days.
The Graph, the native currency of the company that helps decentralized applications (
dapps
) find and sort
blockchain
data, has reached a market cap of $756 million just three days after launching.
HUMANITARIAN & NOT FOR PROFIT
Crypto Council of WEF Releases First Report.
The WEP's new Global Future Council on Cryptocurrencies released its first report. "Crypto, What is it Good For?" is a primer on crypto and blockchain projects. The authors use the report to open discussion on the value of crypto to the world.
RECOMMENDED INDUSTRY REPORTS AND BOOKS
Future of Securities Services - ISSA and Oliver Wyman.
Digital asset exchange

OKEx

recently published a report, titled:

"How centralized exchange volumes illustrate DeFi's boom-and-bust cycle."

With market data provided by Kaiko, OKEx Insights looks at

DeFi's "boom-and-bust cycle" in 2020. The exchange notes in its extensive report that as 2020 comes to an end, the DeFi sector is "proving to be one of the year's hottest segments" of the blockchain and crypto-assets space.
Digital Assets Custody Standard.
A digital assets custody solution is fundamentally a system that generates secrets and performs computations using said secrets, while preventing their theft and unrecoverable loss.
PODCAST SERIES
THE SWISS ROAD TO CRYPTO PODCAST
In this podcast Didier Borel discovers people in Switzerland playing an active role in crypto and tech. He talks to entrepreneurs, tech innovators and disruptors shaping the future in this country. Switzerland has always played a leading country in banking and recognized the need the espouse innovation early.
CRYPTO VALLEY ASSOCIATION PODCAST
Sheraz Ahmed hosts the CVA Podcast that brings industry leaders to voice their views on the fast moving blockchain environment.
It gives an overview to all community members, experts and novices alike on the use cases making a real impact, and their vision for the future of this innovative technology!
TRUST SQUARE DLT THINK TANK
Thursday 4th Mar 2021
16:30am - 19:30pm CET



ZURICH
Wed 20th - Thurs 21st Jan 2021
09:30pm - 18:00pm CET



ST. MORITZ


SWITZERLAND
Got a question?
Or perhaps a suggestion? We'd love your feedback.
Contact Jatinder Kalsi
- content provider of this Newsletter.