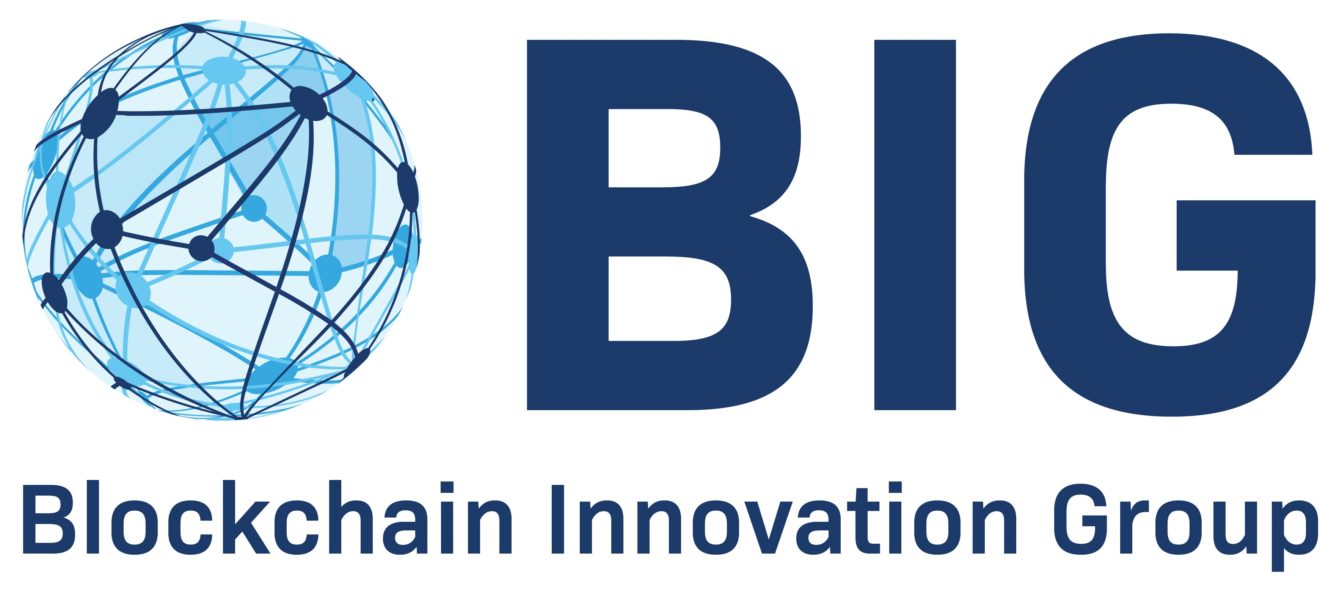 BIG Weekly Newsletter

A Message To The Reader
Welcome to the BIG weekly Newsletter.


This week read about how New Jersey introduces digital asset and blockchain technology act, Bloomio receives patent for "Method of Blockchain Wallet Recovery" and Imcoin (IMC) "The First Hybridcoin" arrives to Impose a new concept of cryptocurrencies.


Each week we focus on Blockchain Education Basics, so you can improve your understanding - this week the topic is Bitcoin ATM.
BIG SERVICES
Would you like to know more about our services? BIG can help your business apply for government funding by writing competitive proposals. We can also help you in proving your crypto ownership. We are EXPERTS in these fields with a proven track record for astounding results. See below for more information:
FUNDING AND INVESTOR READINESS: If you need help to prepare a convincing equity & investor story, BIG will provide the full preparation service to secure your investor readiness and ensure a professional appearance. Click here for more information.
GOVERNMENT FUNDING: The detailed analysis of public funding calls and the in-depth understanding of evaluation criteria can overwhelm companies busy with their daily business. BIG can support the application process with customised services from selecting suitable calls, analysing the critical elements of the call, the establishment of complementary and highly effective consortia, to writing convincing, compelling and competitive proposals. Contact us.
If you are interested in more of our services including Data Protection and C-Level Education, click
here
for more information.
BLOCKCHAIN EDUCATION BASICS
BITCOIN ATM - A

Bitcoin ATM

(Automated Teller Machine) is a kiosk that allows a person to purchase

Bitcoin

by using

cash

or

debit card. Some Bitcoin ATMs offer bi-directional functionality enabling both the purchase of Bitcoin as well as the sale of Bitcoin for cash. In some cases, Bitcoin ATM providers require users to have an existing account to transact on the machine.
BLOCKCHAIN HEADLINES
Blockchain-Based Crop-Trading Platform Starts for Commercial Use.
Cerealia SA launched its blockchain-based physical agriculture trading platform for commercial use, allowing companies to trade wheat, sorghum and other commodities.

The launch followed a series of pilot transactions beginning in 2018.
Bayern Munich Taps The Trend For Blockchain-Based Fantasy Soccer.
The Ethereum blockchain-based fantasy soccer game Sorare has signed on its latest top European club. German soccer club FC Bayern Munich, which plays in the country's Bundesliga, is entering the world of blockchain-based fantasy soccer.
The WHO is teaming up with Estonia, the European Union state that helped give birth to Skype and where citizens use the internet to vote in elections, to create digital vaccination certificates proving international passengers have had a coronavirus shot and helping to distribute vaccines to priority groups first.
REGULATED DIGITAL ASSETS (STO, TRADING, CUSTODY, COMPLIANCE)
New Jersey Introduces Digital Asset and Blockchain Technology Act.
The new Senate bill proposes regulation of crypto service providers under the department of banking and insurance.
Bloomio Receives Patent for "Method of Blockchain Wallet Recovery."
Bloomio AG, a holding company of the Bloomio group, has announced that the United States Patent and Trademark Office (USPTO) has issued

U.S. Patent No. 10,790,976,

which is described as a method for recovering cryptographic assets associated with a cryptocurrency wallet.
South Korean Crypto Firms Must Disclose Users' Identities Under Planned Law Change.
South Korea's Financial Services Commission (FSC) is seeking legal amendments that would make it mandatory for virtual asset service providers (VASPs) within the country to report the names of their customers.
FINANCIAL SERVICES & CENTRAL BANK DIGITAL CURRENCY (CBDC)
Spanish Banks Lead Development of Blockchain-Based Digital ID Model.
Ten leading Spanish companies - including Santander, LiberBank, Bankia, Caixa Bank, and BME - are planning to roll out a self-managed digital identity model using blockchain technology.
Central Bank Experiments With CBDC Will Drive Securities Onto Blockchain.
Fear of Chinese advances with programmable money and Facebook's Libra are pushing central banks to digital currencies, which may transform financial markets.
UK Drafting Stablecoin Regulations and Researching A CBDC.
The United Kingdom has announced forthcoming regulatory proposals for stablecoins and ongoing research into CBDC. The Treasury Department of the United Kingdom has revealed it is drafting proposals to regulate private

stablecoins

while also researching central bank digital currencies, or

CBDCs, as an alternative to cash.
CRYPTOCURRENCIES AND DECENTRALISED FINANCING (DeFi)
Imcoin (IMC) "The First Hybridcoin" Arrives To Impose a New Concept of Cryptocurrencies.
The objective of IMCoin is to be the first Hybridcoin on the market, giving its holders the possibility of having an asset backed with an audited and public underlying where the money from the sale of the token is entered, but which in turn tries to increase in value.
How New Exchanges Are Changing The Landscape Of Cryptocurrency Use.
Previously, the role of a cryptocurrency exchange was very straight-forward; provide a platform and facilitate the buying and selling of cryptocurrency. It seemed simple enough and for a long time, this method worked for most of the community.
Why Cybersecurity Will Be DeFi and Blockchain's Next Big Challenge.
Ever since the publication of the Bitcoin white paper

12 years ago

, there has been much excitement in business circles about the potential advantages that this revolutionary technology might provide to enterprise.
HUMANITARIAN & NOT FOR PROFIT
How Blockchain Can Reduce Global Warming Via Carbon Credit Investments.
The United States' formal withdrawal from the Paris Agreement on climate change

last week

has renewed a sense of urgency in efforts to mitigate global warming. What role could blockchain play in helping prevent climate change?
RECOMMENDED INDUSTRY REPORTS AND BOOKS
Securities services consist of the end-to-end lifecycle for securities trading in domestic and international markets. This undertaking involves several external parties operating across disparate platforms. These data silos delay trades, cause errors across the holding chain, and increase operational cost and risk for market participants.
Digital Assets Custody Standard.
A digital assets custody solution is fundamentally a system that generates secrets and performs computations using said secrets, while preventing their theft and unrecoverable loss.
THE SWISS ROAD TO CRYPTO
PODCAST
In this podcast Didier Borel discovers people in Switzerland playing an active role in crypto and tech. He talks to entrepreneurs, tech innovators and disruptors shaping the future in this country. Switzerland has always played a leading country in banking and recognized the need the espouse innovation early.
CRYPTO VALLEY ASSOCIATION
PODCAST
Sheraz Ahmed hosts the CVA Podcast that brings industry leaders to voice their views on the fast moving blockchain environment.
It gives an overview to all community members, experts and novices alike on the use cases making a real impact, and their vision for the future of this innovative technology!
Tuesday 17th Nov 2020
18:00pm - 20:00pm CET



ONLINE
Wed 20th - Thurs 21st Jan 2021
09:30pm - 18:00pm CEST



ST. MORITZ


SWITZERLAND
Got a question?
Or perhaps a suggestion? We'd love your feedback.
Contact Jatinder Kalsi
- content provider of this Newsletter.