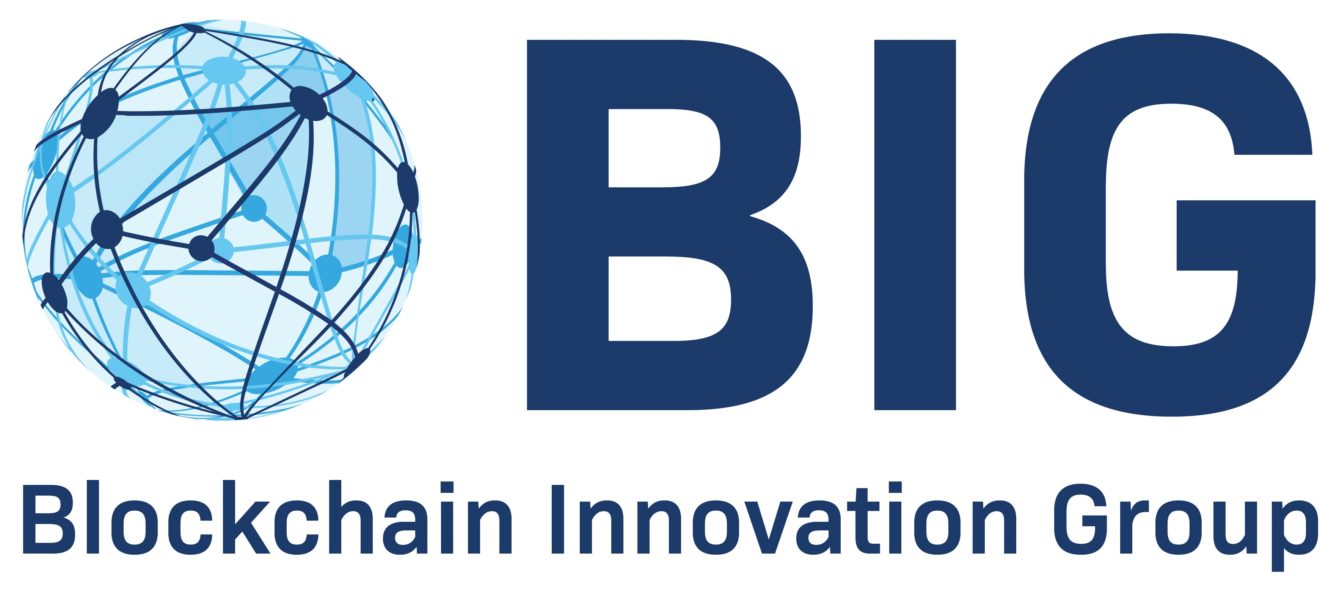 BIG Weekly Newsletter

A Message To The Reader
Welcome to the BIG weekly Newsletter.


This week read about how Airbnb plans to consider cryptocurrencies and blockchain technology, why blockchain, digital assets face legal hurdles: SIFMA and the big banks take baby steps toward commercializing blockchain.


Each week we focus on Blockchain Education Basics, so you can improve your understanding - this week the topic is Base58 Algorithm (Bitcoin).
BIG SERVICES
Would you like to know more about our services? BIG can help your business complete a due-diligence before you enter an investment or
help to define and implement your digital asset or crypto currencies service and product strategy.
DUE DILIGENCE: What you do not know will hurt you! Therefore, we encourage you to complete a due-diligence before you enter an investment. Our experiences and dedicated resources will enhance your investment decision and improve your long-term return. Click here for more information.
CAPITAL MARKET INFRASTRUCTURE: If you need help to define and implement your digital asset or crypto currencies service and product strategy you have come to the right place. Our hands-on digital asset issuance, trading, custody experience in designing regulatory compliant services, assessing available solutions and implementing them gives you the power to offer the services to your existing or new customers. Contact us.
If you are interested in more of our services including Data Protection and C-Level Education, click
here
for more information.
BLOCKCHAIN EDUCATION BASICS
Base58 Algorithm (Bitcoin) - Base58

is a group of binary-to-text encoding schemes used to represent large integers as alphanumeric text. It is similar to Base64 but has been modified to avoid both non-alphanumeric characters and letters which might look ambiguous when printed. It is therefore designed for human users who manually enter the data, copying from some visual source, but also allows easy copy and paste because a double-click will usually select the whole string.
BLOCKCHAIN HEADLINES
Airbnb Plans to Consider Cryptocurrencies and Blockchain Technology.
The company's IPO prospectus filed with the SEC shows the interest in emerging technologies including cryptocurrencies.
Using Blockchain To Monitor The COVID-19 Vaccine Supply Chain.
- Tackling COVID-19 will require the first-ever deployment of blockchain in the global distribution of a vaccine.
- Blockchain offers an immutable, decentralized database that can help all parties be sure that vaccine supplies are being stored and handled properly.
VMware Enterprise Blockchain Platform Finally Lands.
VMware's long-awaited and highly talked about enterprise

blockchain

platform landed this week. The new service lets businesses build networks and deploy decentralized applications.
REGULATED DIGITAL ASSETS (STO, TRADING, CUSTODY, COMPLIANCE)
Blockchain, Digital Assets Face Legal Hurdles: SIFMA.

The securities industry and its regulators will have to address some fundamental compliance questions before digital assets and blockchain systems can be more fully adopted by the traditional securities sector, says a new paper.
Crowdfunded Securities Token Offerings: A Possible Path To Funding Emerging Growth Companies.
The problems small companies have in obtaining growth capital are well known. The resources of founders and family and friends are typically limited.
$20 Billion in Crypto Under Custody: Coinbase Sees 'Explosion of Capital' From Institutional Investors.
Coinbase has revealed that it has had "an explosion of incoming capital." Its assets under custody currently stand at $20 billion, $14 billion of which were accumulated since April.
FINANCIAL SERVICES & CENTRAL BANK DIGITAL CURRENCY (CBDC)
China Construction Bank pulls US$3 billion blockchain debt programme amid scrutiny on fintech, financial risks.
China Construction Bank (CCB) has decided to pull a US$3 billion digital bond programme on a

blockchain

platform, getting cold feet on the eve of a market breakthrough, amid a clampdown on technology companies and their financial innovations.
Big Banks Take Baby Steps Toward Commercializing Blockchain.
LONDON — A few years back, blockchain was the

talk of the financial services industry. Several large banks were testing the technology, lured by the promise of improving some of the sector's oldest processes.
ECB Research Confirms Impact Of CBDC On Foreign Economies.
Earlier this month, researchers at the European Central Bank published a report on Central Bank Digital Currency (CBDC) and the potential impact on foreign economies. It found that CBDC increases the international ramifications of monetary shocks, but the CBDC design can help to address the issues.
CRYPTOCURRENCIES AND DECENTRALISED FINANCING (DeFi)
Cryptocurrency Innovators Need to Simplify User Experience.
Blockchain

is disruptive, but it doesn't change

human nature

. In fact,

Plato

and Aristotle considered

technology

— which has roots in the

ancient Greek word

"techne," or craftsmanship — an extension of nature.
How Cryptocurrency Miners Helped Nvidia Earn More Than Expected.
Nvidia has a complicated relationship with cryptocurrency miners. They buy lots and lots of chips—so many that gamers, who the cards were designed for, have had trouble finding them. I

ts numbers were far better than expected, in large part because of its videogame segment.
Lattice Exchange Is Building A DeFi Revolution.
2020 is the year that everything and everyone went digital. COVID-19 has forced many to telecommute for work meetings and family events, order groceries online, and consume a lot more streaming content.
HUMANITARIAN & NOT FOR PROFIT
Hedera Hashgraph Anchors Conflict-Warning System For Syrians.
Hala Systems is a social enterprise aimed at protecting citizens from misinformation. It created the Sentry system to deliver early warnings of conflict to 2.1 million Syrians, using the Hedera Consensus Service for data provenance.
RECOMMENDED INDUSTRY REPORTS AND BOOKS
Future of Securities Services - ISSA and Oliver Wyman.
The aim of this White Paper is to outline a set of key forces and strategic themes which are expected to impact the Securities Services industry over the coming five to ten years, to allow industry leaders to take informed actions and to foster collaboration among members of the International Securities Services Association (ISSA) in order to solve industry-level problems.
Digital Assets Custody Standard.
A digital assets custody solution is fundamentally a system that generates secrets and performs computations using said secrets, while preventing their theft and unrecoverable loss.
THE SWISS ROAD TO CRYPTO
PODCAST
In this podcast Didier Borel discovers people in Switzerland playing an active role in crypto and tech. He talks to entrepreneurs, tech innovators and disruptors shaping the future in this country. Switzerland has always played a leading country in banking and recognized the need the espouse innovation early.
CRYPTO VALLEY ASSOCIATION
PODCAST
Sheraz Ahmed hosts the CVA Podcast that brings industry leaders to voice their views on the fast moving blockchain environment.
It gives an overview to all community members, experts and novices alike on the use cases making a real impact, and their vision for the future of this innovative technology!
MARKETPLACE STRATEGIES FOR BUSINESS (BLOCKCHAIN EDITION)
Monday 14th Dec 2020
08:30am - 17:00pm CET



ZUG
Wed 20th - Thurs 21st Jan 2021
09:30pm - 18:00pm CEST



ST. MORITZ


SWITZERLAND
Got a question?
Or perhaps a suggestion? We'd love your feedback.
Contact Jatinder Kalsi
- content provider of this Newsletter.