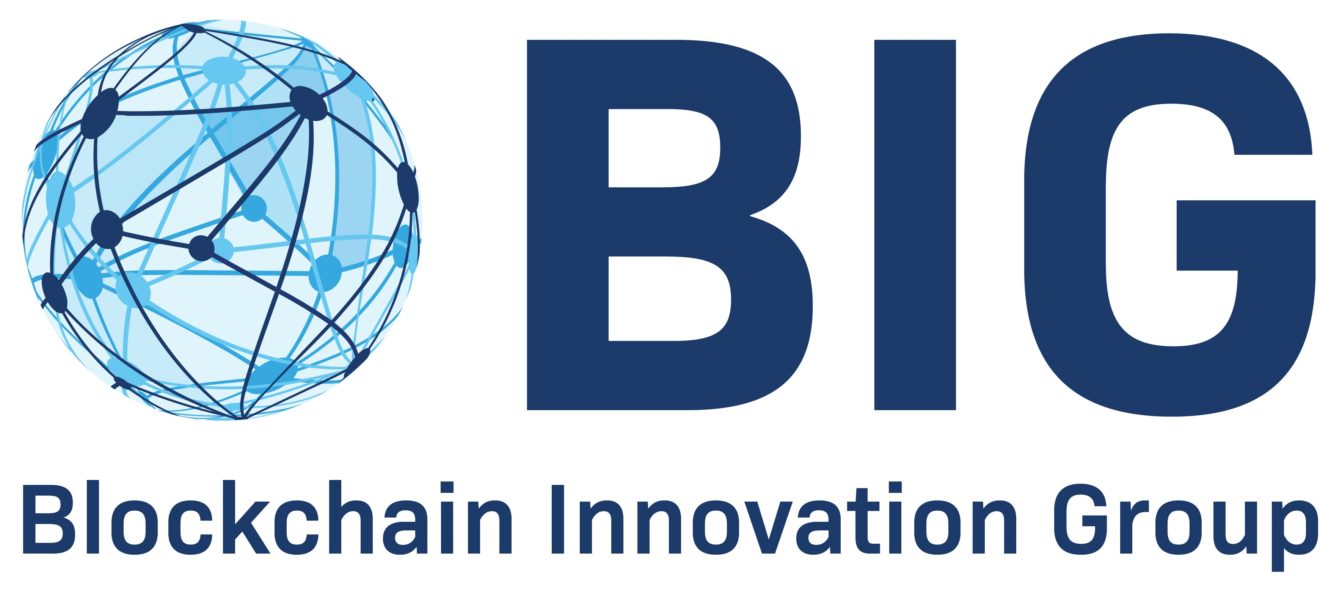 BIG Weekly Newsletter

A Message To The Reader
Welcome to the BIG weekly Newsletter.


This week read about how the SEC Is still working out what 'Qualified Custodian' means for crypto, why the pandemic is accelerating the need for blockchain and h

ow IBM, R3 aim to improve enterprise blockchain for financial services.




Each week we focus on Blockchain Education Basics, so you can improve your understanding - this week the topic is Blockchain Food Traceability.
Future of Securities Services - ISSA and Oliver Wyman Report: The Securities Services industry will undergo significant change over the next decade. Read more about how larger-scale adoption of Artificial Intelligence/Machine Learning/DLT, new business models based on new technologies, as well as new entrants to the industry from the technology sector has an impact. More on this below.


BIG SERVICES
Would you like to know more about our services? BIG can help your business apply for government funding by writing competitive proposals. We can also help you in proving your crypto ownership. We are EXPERTS in these fields with a proven track record for astounding results. See below for more information:
CAPITAL MARKET INFRASTRUCTURE: If you need help to define and implement your digital asset or crypto currencies service and product strategy you have come to the right place. Our hands-on digital asset issuance, trading, custody experience in designing regulatory compliant services, assessing available solutions and implementing them gives you the power to offer the services to your existing or new customers. Contact us.
FUNDING AND INVESTOR READINESS: If you need help to prepare a convincing equity & investor story, BIG will provide the full preparation service to secure your investor readiness and ensure a professional appearance. Click here for more information.
If you are interested in more of our services including Data Protection and C-Level Education, click
here
for more information.
BLOCKCHAIN EDUCATION BASICS
Base58

is a group of binary-to-text encoding schemes used to represent large integers as alphanumeric text. It is similar to Base64 but has been modified to avoid both non-alphanumeric characters and letters which might look ambiguous when printed. It is therefore designed for human users who manually enter the data, copying from some visual source, but also allows easy copy and paste because a double-click will usually select the whole string.
BLOCKCHAIN HEADLINES
Blockchain Voting is The Alternative For Trusted Democratic Elections.
Due to social isolation, a large number of American voters

opted

to vote by mail, which increased vote counting time, led candidate and acting President Donald Trump to

judicialize

the electoral process with actions in several states, and triggered intense debates about the veracity and legitimacy of the current American electoral system.
Zug-Based Blockchain Consultant With New Partners - And a New Holding Company.
Inacta promotes three management board members to partners.

The Zug-based crypto consultancy is now moving under one holding umbrella and creating another company.
The Pandemic is Accelerating the Need For Blockchain.
After years of hype but little real-world investment, the supply chain woes highlighted by COVID-19 have returned blockchain to the forefront of freight.
REGULATED DIGITAL ASSETS (STO, TRADING, CUSTODY, COMPLIANCE)
Texture Capital Awarded FINRA License to Trade Security Tokens.
Texture Capital is preparing to launch a digital securities trading hub for private capital markets. With its Financial Industry Regulatory Authority (FINRA) broker-dealer registration and alternative trading system go-ahead, Texture moves closer to taking its issuance marketplace live.
Sygnum - Why We Built the First Digital Asset Bank.
Sygnum Bank's Group CEO Designate, Mathias Imbach, shares his views on Future Finance – the changes it will bring, but also what will remain constant.
The SEC Is Still Working Out What 'Qualified Custodian' Means for Crypto.
The U.S. Securities and Exchange Commission (SEC) is once again asking about qualified custodians and how crypto custody fits into this regulatory framework.
FINANCIAL SERVICES & CENTRAL BANK DIGITAL CURRENCY (CBDC)
SEC Joins Major Authorities, Qualifies Banks as Bitcoin Custodians.
The s
ecurities and Exchange Commission
now qualifies U.S. banks, broker-dealers, and registered futures commission merchants as custodians for digital assets, including both cryptocurrencies such as Bitcoin and tokenized securities.
China Construction Bank to issue offshore bond based on blockchain.
China Construction Bank has partnered with a digital exchange to launch an offshore bond that relies on blockchain in a sign of rising interest in the technology from the country's vast banking system.
How IBM, R3 Aim to Improve Enterprise Blockchain for Financial Services.
Blockchain is being promoted for a wide range of business and industrial processes. However, the technology is especially well-suited for financial services use cases where securing highly sensitive data, including digital identities and currencies, tokenized assets, payment information and smart contracts, is paramount.
CRYPTOCURRENCIES AND DECENTRALISED FINANCING (DeFi)
How The Crypto Community Got Divided Into Two Halves: CeFi Vs. DeFi.
There are two halves of the financial system from a crypto enthusiast's perspective — traditional finance and cryptocurrency finance. But the crypto space now has two subspaces — centralized finance (CeFi) and decentralized finance (DeFi). Here's how the divide happened.
PayPal Makes Cryptocurrency Service Available to All Users.
Any user of

PayPal Holdings' services can now conduct their business in cryptocurrencies. The company said Thursday that all eligible account holders are now able to buy, sell, and hold some of the most popular ones. Initially, this means bitcoin, Etherium, Litecoin, and Bitcoin Cash.
Bitcoin Cash Has Split Into Two New Blockchains, Again.
The Bitcoin Cash network, a result of a hard fork from Bitcoin, has split into two new blockchains, again. At press time, Bitcoin Cash ABC (BCH ABC) has received no hashpower, meaning that it is possible Bitcoin Cash Node (BCHN) will become the dominant software of the Bitcoin Cash network, according to

data

from Coin.Dance.
HUMANITARIAN & NOT FOR PROFIT
Blockchain is Now On The Front Line Against Climate Change.
Blockchain technology provides the "perfect answer" to some of the most pressing environmental issues faced by our planet today, but innovation in the open-source world may be moving too quickly for state-governed markets to keep up with, said Stefan Rust, the former CEO of Bitcoin.com.
RECOMMENDED INDUSTRY REPORTS AND BOOKS
Future of Securities Services - ISSA and Oliver Wyman.
The aim of this White Paper is to outline a set of key forces and strategic themes which are expected to impact the Securities Services industry over the coming five to ten years, to allow industry leaders to take informed actions and to foster collaboration among members of the International Securities Services Association (ISSA) in order to solve industry-level problems.
Digital Assets Custody Standard.
A digital assets custody solution is fundamentally a system that generates secrets and performs computations using said secrets, while preventing their theft and unrecoverable loss.
THE SWISS ROAD TO CRYPTO
PODCAST
In this podcast Didier Borel discovers people in Switzerland playing an active role in crypto and tech. He talks to entrepreneurs, tech innovators and disruptors shaping the future in this country. Switzerland has always played a leading country in banking and recognized the need the espouse innovation early.
CRYPTO VALLEY ASSOCIATION
PODCAST
Sheraz Ahmed hosts the CVA Podcast that brings industry leaders to voice their views on the fast moving blockchain environment.
It gives an overview to all community members, experts and novices alike on the use cases making a real impact, and their vision for the future of this innovative technology!
MARKETPLACE STRATEGIES FOR BUSINESS (BLOCKCHAIN EDITION)
Monday 14th Dec 2020
08:30am - 17:00pm CET



ZUG
Wed 20th - Thurs 21st Jan 2021
09:30pm - 18:00pm CEST



ST. MORITZ


SWITZERLAND
Got a question?
Or perhaps a suggestion? We'd love your feedback.
Contact Jatinder Kalsi
- content provider of this Newsletter.