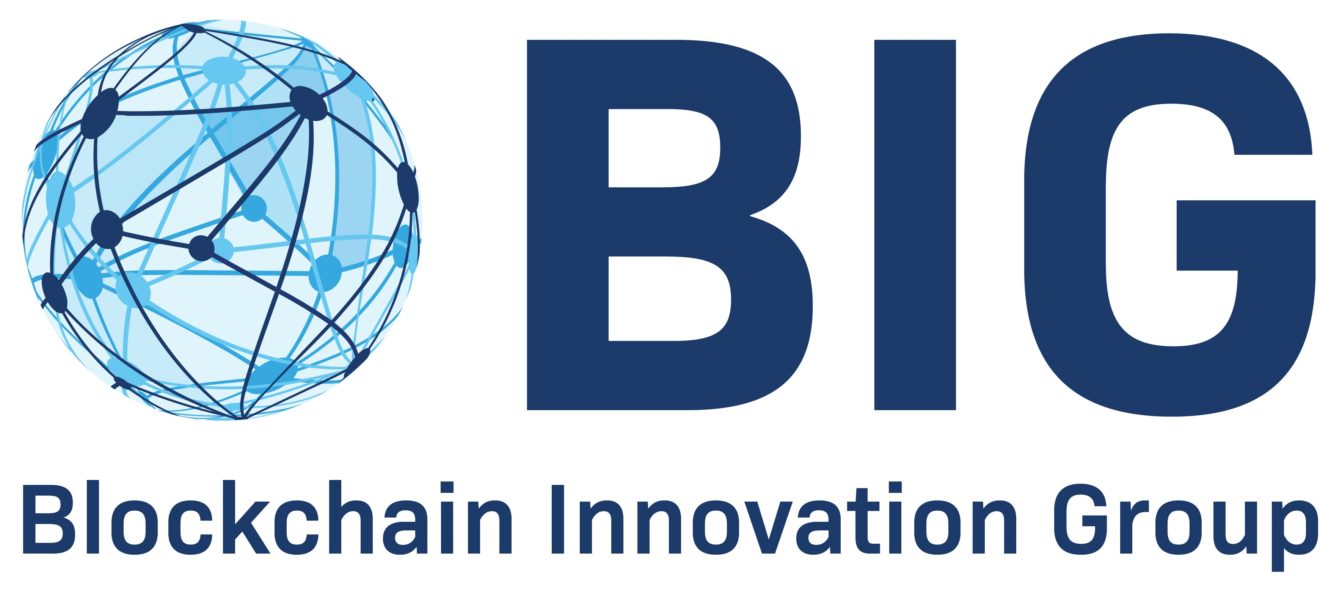 BIG Weekly Newsletter

A Message To The Reader
Welcome to the BIG weekly Newsletter.


This week read about how Germany looks to blockchain to help decentralize their energy economy, luxury watch maker Breitling issues digital certificates on the Ethereum blockchain and how 'DeFi' Replaces 'Blockchain' as the Must-Have Crypto Moniker.


Each week we focus on Blockchain Education Basics, so you can improve your understanding - this week the topic is CeFi - CENTRALISED FINANCE.

Remember to listen to our Partner Podcasts - THE SWISS ROAD TO CRYPTO

with

Didier Borel! This week's episode Didier speaks to Robert Sharratt, CEO of CrescoFin SA. Roberts tells us about his new insured DeFi savings product and his intention to disrupt core banking. He then goes on to tell us why this evolution is inevitable and what is still missing in DeFi to get traction with classic investors. He is also planning to be the first regulated company to offer equity tokens on Uniswap, coming soon.


BIG SERVICES
BLOCKCHAIN EDUCATION BASICS
CAPITAL MARKET INFRASTRUCTURE: If you need help to define and implement your digital asset or crypto currencies service and product strategy you have come to the right place. Our hands-on digital asset issuance, trading, custody experience in designing regulatory compliant services, assessing available solutions and implementing them gives you the power to offer the services to your existing or new customers. Contact us.
CRYPTO OWNERSHIP & FORENSIC: Do you own cryptocurrencies and need to prove that to someone without revealing the Private Key? Or do you need to check if someone really owns the assets they are claiming to hold? In either case we just have the right offering for you. Click here for more information.

If you are interested in more of our services including Data Protection and C-Level Education, click
here
for more information.
CeFi - CENTRALISED FINANCE - Centralized finance, called "CeFi," allows people to earn interest or get loans on their cryptocurrency by lending or borrowing it through a centralized corporation. These corporations are responsible for the success of their products and the well-being of their clients. Though these firms may be using a new kind of money, there is very little innovation in terms of structure.


More exotic definitions of the term may also include centralized exchanges like Binance and Coinbase, which incidentally offer lending and borrowing services.


When people talk about CeFi, they're primarily talking about neobanking, a kind of digital bank without any branches. These are fintech firms that are pushing to provide digital and mobile-first financial solutions. In CeFi's case, the focus is on cryptocurrency.
BLOCKCHAIN HEADLINES
Germany Looks To Blockchain To Help Decentralize Their Energy Economy.
The Deutsche Energie-Agentur, also known as DENA — the main governmental group responsible for energy innovation in Germany — is looking to move its energy ecosystem to a decentralized database.
Luxury Watch Maker Breitling Issues Digital Certificates On The Ethereum Blockchain.
Breitling

is partnering with

Arianee

to issue a new kind of certificates of authenticity for its luxury watches. Instead of relying on physical certificates, the watchmaker gives you a unique digital passport that certifies the origin of the watch.
Blockchain and the Future of the Maritime Industry.
any people think of Nasdaq as just a stock exchange, but we are also a large provider of technology to other marketplaces, banks, and brokers across the globe. With years of experience in the financial industry, we are now seeing how our technology can be utilized in other industries besides capital markets.
CRYPTOCURRENCIES AND DECENTRALISED FINANCING (DeFi)
DeFi Project Aave Raises $25M From Blockchain.com and Other Investors.
Aave, one of the largest DeFi projects and provider of decentralized lending and borrowing, announced Monday that it has raised $25 million from investors Blockchain Capital, Standard Crypto and Blockchain.com Ventures.
'DeFi' Replaces 'Blockchain' as the Must-Have Crypto Moniker.
Remember when

Long Island Ice Tea Corp.

sent its shares soaring by reinventing itself as a crypto company before crashing and burning? Well, it's happening again in the digital-asset sphere, but instead of adding "blockchain" to a name,

DeFi

is the moniker of choice.
Kate Winslet to Star in Cryptocurrency Movie About Onecoin Ponzi Scheme.
Oscar-winner Kate Winslet will be starring in an upcoming movie about the cryptocurrency Ponzi scheme Onecoin, according to Deadline publication which specializes in entertainment and Hollywood news.
FINANCIAL SERVICES & CENTRAL BANK DIGITAL CURRENCY (CBDC)
Around 100 Italian Banks Are Officially on a Blockchain.
After the latest addition of 42 banks, about 100 Italian banks are officially operating on the country's banking blockchain network,

Spunta

, built on R3's Corda, the Italian Banking Association (ABI)

.

Banks first joined the blockchain project designed to improve interbank data transfer and settlement speeds back in

March 2020.
Cryptocurrency has the power to revolutionise a corrupt banking system.
If you are unfamiliar with

cryptocurrency

it is unlikely you will know what "Decentralised Finance" (DeFi) is. Those who do, know that today anyone can exchange their money for a

stablecoin

(a cryptocurrency backed by a reserve asset), invest them in a promising project and hopefully watch their investment grow.
Reserve Bank of Australia Has No Plans To Issue A CBDC.
The Estonian central bank has launched a multi-year research project into the viability of a central bank digital currency. Known as Eesti Pank, the bank believes that a CBDC would give residents and businesses new ways to deposit and use money.
REGULATED DIGITAL ASSETS (STO, TRADING, CUSTODY, COMPLIANCE)
METACO Partners With Unbound Tech to Offer Digital Asset Management Solution.
METACO, a leading provider of security-critical infrastructure enabling financial institutions to enter the digital asset ecosystem, has announced a strategic partnership with Unbound Tech, a leader in cryptographic key management and protection solutions designed for an increasingly interconnected world, to offer a market-first solution in digital asset management.
Perspective: Institutional Adoption of STOs and Digital Assets in 2020.
Back in December, I wrote a

piece

for Coindesk's Year in Review 2019 entitled "

Security Token Offerings Are (Finally) Set for Takeoff in 2020

".

This was before word of COVID-19 became widespread and before many of the cataclysmic events of 2020 were even imaginable.
HUMANITARIAN & NOT FOR PROFIT
Russian Billionaire, Owner of The Independent, Praises Cryptocurrencies And DeFi For Charities.
Russian billionaire and owner of two giant UK newspapers Alexander Lebedev is looking into launching his own DeFi project. Dubbed The Independent Decentralized Financial Ecosystem (or bank 2.0), it aims to serve as a better performing bank, which benefits all participants.
RECOMMENDED INDUSTRY REPORTS AND BOOKS
In the space of a few years, Bitcoin has gone from an idea ignored or maligned by almost everyone to an asset with a market cap of more than $12 billion. Venture capital firms, Goldman Sachs, the New York Stock Exchange, and billionaires such as Richard Branson and Peter Thiel have invested more than $1 billion in companies built on this groundbreaking technology. Bill Gates has even declared it 'better than currency'.
Blockchain: legal and regulatory guidance report.
Technology underpins innovation in legal services and plays a critical role in driving the post coronavirus recovery across all sectors of the economy. Our research indicates that the adoption of new technologies could reduce the cost of legal services to UK business users by £350 million by 2030, and double productivity growth in the legal sector.
Digital Assets Custody Standard.
A digital assets custody solution is fundamentally a system that generates secrets and performs computations using said secrets, while preventing their theft and unrecoverable loss.
THE SWISS ROAD TO CRYPTO PODCAST
In this podcast we discover people in Switzerland playing an active role in crypto and tech. I talk to entrepreneurs, tech innovators and disruptors shaping the future in this country. Switzerland has always played a leading country in banking and recognized the need the espouse innovation early.
INVEST LIKE THE BEST PODCAST
Our mission is to capture and openly share the world's best business and investing knowledge. I speak with investors, founders, and CEOs willing to share some of what they've learned with you.
Wed 20th - Thurs 21st Jan 2021
09:30pm - 18:00pm CEST



ST. MORITZ


SWITZERLAND
Wed 18th - Thurs 19th Nov 2020
09:00am - 18:30pm


Got a question?
Or perhaps a suggestion? We'd love your feedback.
Contact Jatinder Kalsi
- content provider of this Newsletter.