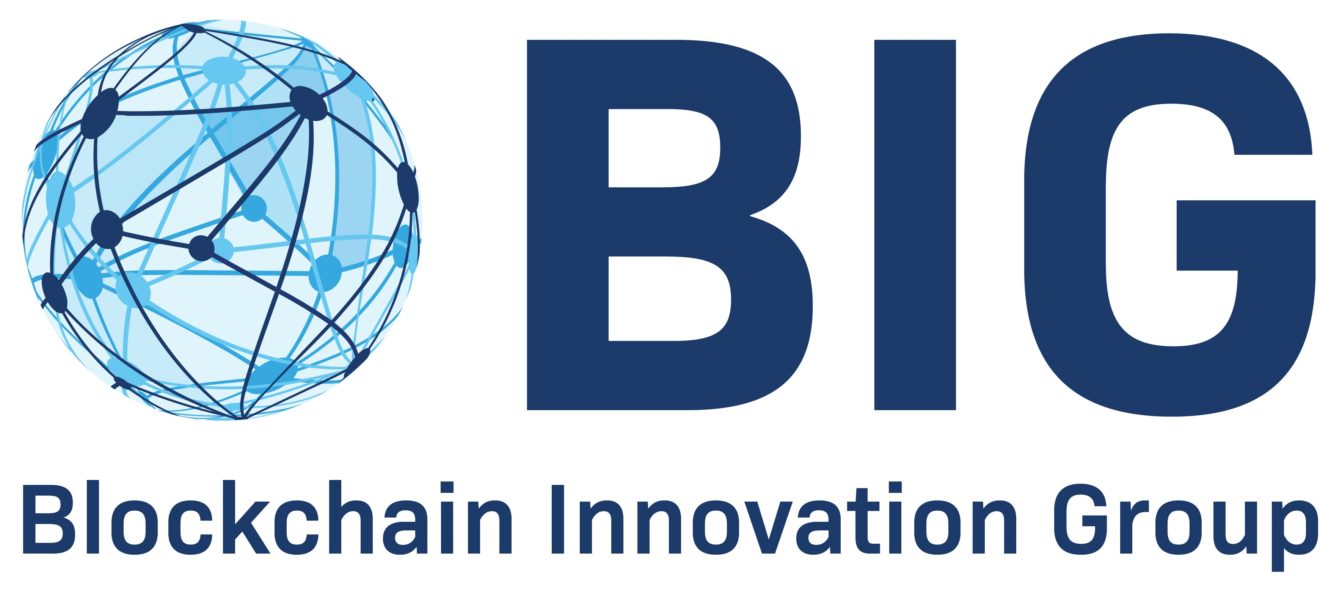 BIG Weekly Newsletter

A Message To The Reader
Welcome to the BIG weekly Newsletter.


This week read about how KPMG unveils blockchain solution to track climate emissions, Binance's Approach to DeFi: Be Like Netflix, Not Kodak and first ethereum based donor-advised fund provider launched by investors in Chainlink and Synthetix. In Switzerland the CMTA (Capital Market Technology Association just released Digital Assets Custody Standard, a set of industry developed requirements and recommendations for technology solutions to enable secure custody and management of digital assets.


Each week we focus on Blockchain Education Basics, so you can improve your understanding - this week the topic is Crypto Asset.
BIG SERVICES
FUNDING AND INVESTOR READINESS:
If you need help to prepare a convincing equity & investor story, BIG will provide the full preparation service to secure your investor readiness and ensure a professional appearance. Click here for more information.
DUE DILIGENCE: What you do not know will hurt you! Therefore, we encourage you to complete a due-diligence before you enter an investment. Our experiences and dedicated resources will enhance your investment decision and improve your long-term return. Click here for more information.
If you are interested in more of our services including Data Protection and C-Level Education, click here for more information.
BLOCKCHAIN EDUCATION BASICS
CRYPTO ASSET - A crypto asset and a cryptocurrency have the same definition accounting-wise. Either it emphasizes on the cryptographic asset or the cryptographic currency. In both cases, those are digital assets, not physical ones, and they stand on the asset part of the balance sheet. It's sometimes challenging to clearly define in which category of assets they stand. We need to understand more.
BLOCKCHAIN HEADLINES
KPMG unveils blockchain solution to track climate emissions.
As organizations come under pressure to ramp up climate change policies, accounting giant KPMG has launched a new blockchain-based solution. The international accounting firm unveiled its blockchain based Climate Accounting Infrastructure (CAI) solution to help organizations measure, report, and offset their greenhouse gas emissions.
Thai Central Bank Issues $1.6B In Government Bonds on IBM Blockchain.
The Bank of Thailand launched the world's first blockchain-based government savings bond issuance platform using IBM's blockchain technology. Within two weeks of the launch, the central bank sold more than $1.6 billion worth of savings bonds, as per IBM's official

announcement

on Oct. 5, 2020.
Blockchain: The Underlying Architecture of Secure IoT Solutions.
With an avalanche of data privacy scandals unfolding in the past few years, such as those involving Cambridge Analytica, Apple, and, most recently, Avast, the question of

personal data management

and security is up in the air.
CRYPTOCURRENCIES AND DECENTRALISED FINANCING (DeFi)
Report: 76% crypto miners use renewables as part of their energy mix.
The rising energy demand of proof-of-work cryptocurrencies such as Bitcoin (BTC) has been a hotly debated topic. But the 3rd Global Cryptoasset Benchmarking Study by the University of Cambridge shows that 76% of cryptocurrency miners use electricity from renewable energy sources as part of their energy mix.
Crypto interoperability evolves: From blockchain bridges to DeFi transfers.
Today, paying for purchases in cryptocurrencies no longer seems like something out of the ordinary. Many online stores accept Bitcoin (BTC) and other coins along with traditional currencies, while in some cafes, cryptocurrency holders can even pay using point-of-sale terminals.
Binance's Approach to DeFi: Be Like Netflix, Not Kodak.
Binance CEO Changpeng Zhao appeared at the LA Blockchain Summit. He reiterated that decentralized finance will eventually replace centralized finance. Moreover, he said Binance was looking forward to no longer being a centralized exchange.
FINANCIAL SERVICES & CENTRAL BANK DIGITAL CURRENCY (CBDC)
NEC acquires Swiss FinTech Avaloq to extend AI, blockchain reach in financial services.
Japanese technology firm

NEC

announced

the acquisition of Swiss FinTech

Avaloq Group

for $2.2 billion. The company provides banking technology, particularly wealth management services to numerous major banks, including crypto-asset management services, and its tech is responsible for the asset management of more than $4.9 trillion.
British fintech to expand banking services to Indian crypto customers.
The London-based online banking platform Cashaa is planning to launch a crypto-friendly neobank — or internet bank — in India. Cashaa India will allow Indian businesses and individuals to open a savings account with them and buy, store and save cryptocurrencies just like any other financial instrument.
Estonia launches CBDC research after delisting 500 digital currency firms.
The Estonian central bank has launched a multi-year research project into the viability of a central bank digital currency. Known as Eesti Pank, the bank believes that a CBDC would give residents and businesses new ways to deposit and use money.
REGULATED DIGITAL ASSETS (STO, TRADING, CUSTODY, COMPLIANCE)
Diginex: The First Crypto And Digital Asset Exchange To Go Public In The U.S. – The Future Is Here.
Diginex

(EQOS), the Singapore-based digital assets group went public with a Nasdaq listing last week. This is the first digital assets group with a crypto exchange to publicly launch in the U.S. and it has chosen to launch on Nasdaq.
Switzerland's SMART VALOR, a Regulated Digital Asset Exchange, to Run Automated Price Reserve for its Token on Kyber Network.
When most people in the crypto universe imagine what a crypto trader looks like, they imagine a high-flying, government-fearing, algorithm-loving fanatic trading on a cutting edge DeFi platform.
HUMANITARIAN & NOT FOR PROFIT
First Ethereum Based Donor-Advised Fund Provider Launched By Investors In Chainlink And Synthetix.
Endaoment, the first provider of donor-advised funds on the Ethereum blockchain operating as a 501(c)(3) non-profit is publicly launced. Run by CEO Robbie Heeger,

Endaoment

is also the first project incubated and launched out of

Framework Labs

, the sister technology studio to Vance Spencer and Michael Anderson's investment firm Framework Ventures.
RECOMMENDED INDUSTRY REPORTS AND BOOKS
In the space of a few years, Bitcoin has gone from an idea ignored or maligned by almost everyone to an asset with a market cap of more than $12 billion. Venture capital firms, Goldman Sachs, the New York Stock Exchange, and billionaires such as Richard Branson and Peter Thiel have invested more than $1 billion in companies built on this groundbreaking technology. Bill Gates has even declared it 'better than currency'.
Blockchain: legal and regulatory guidance report.
Technology underpins innovation in legal services and plays a critical role in driving the post coronavirus recovery across all sectors of the economy. Our research indicates that the adoption of new technologies could reduce the cost of legal services to UK business users by £350 million by 2030, and double productivity growth in the legal sector.
Digital Assets Custody Standard.
A digital assets custody solution is fundamentally a system that generates secrets and performs computations using said secrets, while preventing their theft and unrecoverable loss.
THE SWISS ROAD TO CRYPTO PODCAST
In this podcast we discover people in Switzerland playing an active role in crypto and tech. I talk to entrepreneurs, tech innovators and disruptors shaping the future in this country. Switzerland has always played a leading country in banking and recognized the need the espouse innovation early.
INVEST LIKE THE BEST PODCAST
Our mission is to capture and openly share the world's best business and investing knowledge. I speak with investors, founders, and CEOs willing to share some of what they've learned with you.
Wed 20th - Thurs 21st Jan 2021
09:30pm - 18:00pm CEST



ST. MORITZ


SWITZERLAND
Wed 18th - Thurs 19th Nov 2020
09:00am - 18:30pm


Got a question?
Or perhaps a suggestion? We'd love your feedback.
Contact Jatinder Kalsi
- content provider of this Newsletter.