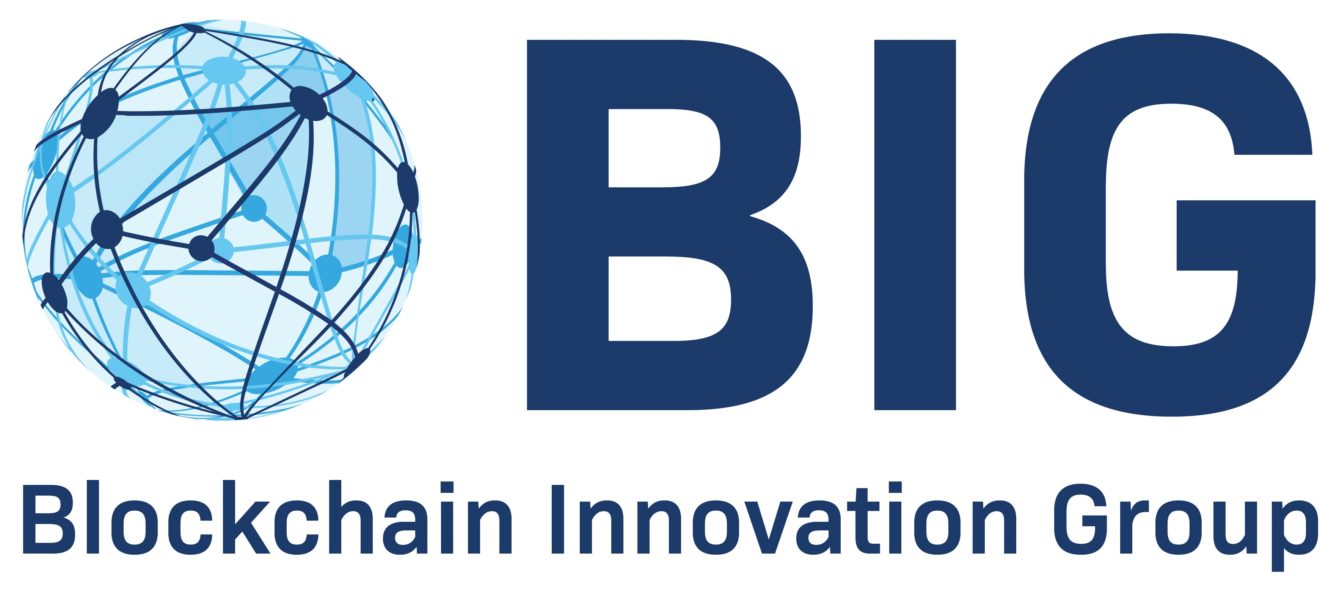 BIG Weekly Newsletter

A Message To The Reader
Welcome to the BIG weekly Newsletter.


This week read about how how to determine whether you need a blockchain, how U.S. adversaries are using cryptocurrency to evade sanctions and why the SEC won't take action against compliance-focused digital security exchanges.


BIG SERVICES
COMPLIANCE - Proving Ownership of Cryptocurrencies:

Do you own cryptocurrencies and need to prove that to someone without revealing the Private Key? Or do you need to check if someone really owns the assets they are claiming to hold? Or do you have any questions regarding cryptocurrency inheritances? Click here for more information.


If you are interested in more of our services including Data Protection and C-Level Education, click here for more information.
BLOCKCHAIN EDUCATION BASICS
CRYPTO COMPLIANCE - KYC, AML, CFT, and Pending Rules - When Bitcoin launched in 2009, one of its most appealing characteristics was anonymity for its holders. More than a decade later, that appeal remains. But to a small number of seedier individuals and organizations, this anonymity became an exploit—and actually damaged cryptocurrency's reputation with the public at large, creating a negative reputation that crypto is still working to push past even today.
BLOCKCHAIN HEADLINES
New blockchain utility claims to cut 80-90% of MiFID costs.
The Tisa Universal Reporting Network (Turn) is powered by Atos and is designed to lessen the reporting burden of European regulations such as MiFID II.
Twitter CEO Jack Dorsey Says Bitcoin and Blockchain Will Fuel Financial Freedom and Transform Future of Content Delivery.
Speaking at the Oslo Freedom Forum, Twitter CEO Jack Dorsey says Bitcoin and blockchain technology will usher in a movement that will transform the internet we know today into what it was originally intended to be.
How To Determine Whether You Need A Blockchain.
In a recent forecast, Gartner

pointed out

that blockchain would create

$3.1 trillion in business

value by 2030. This bold forecast and the hype in ledger technology have caused the investment to dramatically spur in recent years despite the claim that blockchain is still in its infancy.
CRYPTOCURRENCIES AND DECENTRALISED FINANCING (DeFi)
How U.S. Adversaries Are Using Cryptocurrency to Evade Sanctions.
efore his arrest, Virgil Griffith had a reputation as a "cult hacker," a "tech-world enfant terrible."

A 2008 profile in The New York Times Magazine

, published when he was 25, called him the "Internet Man of Mystery," and cast him as "a troublemaker … A twerp.
Blockchain Regulation Is Making Headlines, And That Is Great For Cryptocurrency Development.
In order to achieve widespread usage as an alternative to fiat options, blockchain and cryptoassets need to be classified and treated as currencies; the recent update from the Office of the Comptroller of the Currency (OCC) is a great move in that direction.
Over two centuries ago we learned that there is a more efficient way of manufacturing and we shifted from hand production to machines through the use of steam power and water power.
FINANCIAL SERVICES & CENTRAL BANK DIGITAL CURRENCY (CBDC)
Banks must establish infrastructure for digital assets before it's too late.
The adoption of digital assets in traditional legacy systems is moving fast. In the middle of the year, the digital asset custody industry saw welcome developments when the Office of the Comptroller of the Currency officially announced that all nationally chartered banks in the United States

can provide custody services for cryptocurrencies

.
OCC Gives Banks Stablecoin Guidance.
The Office of the Comptroller of the Currency has given federally chartered banks the green light to hold "reserves" on behalf of customers who issue certain stablecoins.

The move gives clarity to banks offering services to stablecoin issuers in situations where the coins are backed one-to-one by fiat currencies.
Three lessons from Project Sand Dollar: Bahamas set to launch world's first CBDC.
In the summer of 2019, the Central Bank of The Bahamas announced the launch of 'Project Sand Dollar', an attempt to build a digital version of the Bahamian dollar with retail and wholesale applications.
REGULATED DIGITAL ASSETS (STO TRADING, CUSTODY, COMPLIANCE)
Crypto Industry Responds to FATF Red Flag Report.
Members of the cryptocurrency industry have welcomed

new guidance

from the Financial Action Task Force (FATF) outlining red flag indicators to help reporting entities, including financial institutions and virtual asset service providers (VASPs), better identify criminal activity among cryptocurrency users.
SEC Won't Take Action Against Compliance-Focused Digital Security Exchanges.
The Securities and Exchange Commission (SEC) has said digital security exchanges that ensure assets on their books are legitimate in origin can continue to operate unhindered.
HUMANITARIAN & NOT FOR PROFIT
The UN's 'decade of delivery' needs blockchain to succeed.
When the Sustainable Development Goals, or SDGs, were

conceived

back in 2012, blockchain technology was in its early days. Few could have foreseen the trajectory and the potential of blockchain for advancing these ambitious targets.
RECOMMENDED INDUSTRY REPORTS AND BOOKS
In the space of a few years, Bitcoin has gone from an idea ignored or maligned by almost everyone to an asset with a market cap of more than $12 billion. Venture capital firms, Goldman Sachs, the New York Stock Exchange, and billionaires such as Richard Branson and Peter Thiel have invested more than $1 billion in companies built on this groundbreaking technology. Bill Gates has even declared it 'better than currency'.
CHAIN REACTION: Blockchain enters the mainstream:
The number one question when GBBC meets with government officials, regulators, and corporate executives around the world is: what are the real use cases in blockchain? This is usually followed by: who is really implementing it? The good news is that there are many examples from which to draw, as provided in this Annual Report.
THE SWISS ROAD TO CRYPTO PODCAST
In this podcast we discover people in Switzerland playing an active role in crypto and tech. I talk to entrepreneurs, tech innovators and disruptors shaping the future in this country. Switzerland has always played a leading country in banking and recognized the need the espouse innovation early.
INVEST LIKE THE BEST PODCAST
Our mission is to capture and openly share the world's best business and investing knowledge. I speak with investors, founders, and CEOs willing to share some of what they've learned with you.
UPCOMING EVENTS
Edit this to insert text.
Tues 6th Oct 2020
18:30pm CEST



Zug


SWITZERLAND
Wed 18th - Thurs 19th Nov 2020
09:00am - 18:30pm


Got a question?
Or perhaps a suggestion? We'd love your feedback.
Contact Jatinder Kalsi
- content provider of this Newsletter.