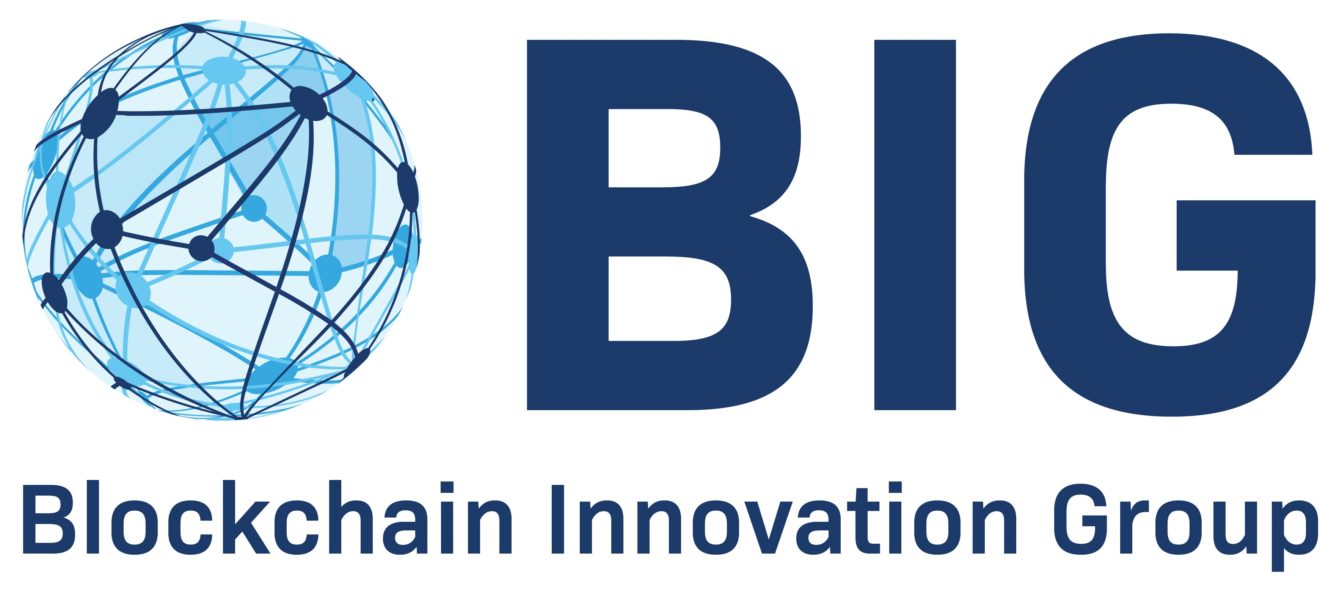 BIG Weekly Newsletter

A Message To The Reader
Welcome to the BIG weekly Newsletter.


This week read about how the US Space Force turns to blockchain for space age security, European central bank execs explain why CBDCs don't need blockchain and India said to be preparing to ban cryptocurrency trading.


BIG SERVICES
DUE DILIGENCE:

What you do not know will hurt you! Therefore, we encourage you to complete a due-diligence before you enter an investment. Our experiences and dedicated resources will enhance your investment decision and improve your long-term return. Click here for more information.


If you are interested in more of our services including Data Protection and C-Level Education, click here for more information.
BLOCKCHAIN EDUCATION BASICS
BAAS (Blockchain-as-a-Service) -

is the third-party creation and management of cloud-based networks for companies in the business of building blockchain applications. These third-party services are a relatively new development in the growing field of blockchain technology, The business of blockchain technology has moved well beyond its best-known use in cryptocurrency transactions and has broadened to address secure transactions of all kinds. As a result, there is a demand for hosting services.
BLOCKCHAIN HEADLINES
US Space Force turns to blockchain for space age security.
If space is the final frontier, than we're already learning that blockchain will be the security option of choice for those who go where no man has gone before.
CIA Interest in Crypto and Blockchain Growing With Launch of New Research Lab.
The U.S. Central Intelligence Agency (CIA) is showing deep interest in crypto and blockchain as it rolls out a new research and development arm dubbed as CIA Labs.
Top 50 Swiss Blockchain Companies H1 2020.
Crypto Valley has further matured and added substance in the first half of 2020. Despite challenging circumstances because of COVID-19, the number of firms in Crypto Valley has increased to 919, and employment reached over 4700 in Switzerland and Liechtenstein.
CRYPTOCURRENCIES AND DECENTRALISED FINANCING (DeFi)
India Said to Be Preparing to Ban Cryptocurrency Trading: Bloomberg.
The federal cabinet is expected to soon discuss a new bill before passing it to the parliament. While the government is exploring the possible uses of blockchains to manage land records, pharmaceutical drugs supply chain or records of educational certificates.
Meet in the Middle: Crypto Companies and Banks Are Evolving Together.
The Wyoming Banking Board voted to approve the application from San Francisco-based crypto exchange

Kraken

for a Special Purpose Depositary Institution (SPDI) banking charter. Yes, one of the crypto industry's oldest exchanges has become a bank.
DeFi, Why 52,000% Profit Is Too High.
Bitcoin (BTC) and ether (ETH) are volatile but nonetheless keeping their levels up or that is at least how I see the charts. I would expect a break higher shortly but that is pure speculation. Crypto is a long game in the same way as Apple

AAPL

+1.6%

has been for the last 20 years.
FINANCIAL SERVICES & CENTRAL BANK DIGITAL CURRENCY (CBDC)
Russian Financial Giant Sberbank Teams Up With Blockchain-Based Komgo In Commodity Trade Collaboration.
Sberbank, a subsidiary of one of the biggest banks in Russia, has just recently teamed up with

blockchain

-based platform, Komgo for commodity trade finance services. They started an agreement with Switzerland based Komgo in order to apply it's blockchain power trade finance service in this new collaboration.
European central bank execs explain why CBDCs don't need blockchain.
Thomas Moser, an alternate member of the governing board at Swiss National Bank, and Deutsche Bundesbank's Martin Diehl discussed the state of CBDCs at the European Blockchain Convention Virtual 2020 conference on Monday.
CBDC with Chinese characteristics.
China takes pride in having socialism with Chinese characteristics. Its fast-tracked central bank digital currency will also have its own distinct characteristics and could be operational by 2022.
REGULATED DIGITAL ASSETS (STO TRADING, CUSTODY, COMPLIANCE)
Nigerian SEC Provides Clarification on Token Offerings and Digital Asset Classification.
Investors continue to flock towards assets such as

cryptocurrencies

and

digital securities

as, not only a new form of currency but a hedge against global economic uncertainty.
BRD's enterprise banking blockchain boosted by new compliance strategy.
In July this year, the Office of the Comptroller of the Currency granted permission for federally chartered banks to

provide custody services for cryptocurrency

. While significant, the need for enterprise-grade infrastructure to securely deploy custody solutions has become crucial.
HUMANITARIAN & NOT FOR PROFIT
Iris Scans, Hydroponics And Blockchain: How Innovation Is Helping Fight Global Hunger.
Almost 700 million people in the world don't have enough food to eat. Climate change and human conflict are making the problem worse: in the last five years, some 60 million more people have gone hungry.
RECOMMENDED INDUSTRY REPORTS AND BOOKS
A Global Look at Central Bank Digital Currencies | Full Research Report.
Modern digital financial innovations – namely the rise of electronic money (e-money) – have brought to light deficiencies in existing money and payment systems. Furthermore, the emergence of crypto assets and private stablecoins, particularly Bitcoin in 2008 and Libra in 2019, have sparked intense debate around the role and authority of central banks; some are even speculating on a coming financial paradigm shift worldwide.
Can Blockchain Revolutionise International Trade?
Blockchain's first implementation as the technology underpinning Bitcoin has led many to associate Blockchain with Bitcoin. However, the potential use of Blockchain goes well beyond the world of cryptocurrencies. For some, it is a technology that will change our lives, while for others it is a pipe dream; no technology has stirred up so much debate since the advent of the internet.
In this podcast we discover people in Switzerland playing an active role in crypto and tech. I talk to entrepreneurs, tech innovators and disruptors shaping the future in this country. Switzerland has always played a leading country in banking and recognized the need the espouse innovation early.
INVEST LIKE THE BEST PODCAST
Our mission is to capture and openly share the world's best business and investing knowledge. I speak with investors, founders, and CEOs willing to share some of what they've learned with you.
Tues 29th Sep 2020
17:30am - 19:30pm CEST



Vaduz


LIECHTENSTEIN
Thurs 24th - Fri 25th Sep 2020
09:00am - 18:30pm


Got a question?
Or perhaps a suggestion? We'd love your feedback.
Contact Jatinder Kalsi
- content provider of this Newsletter.