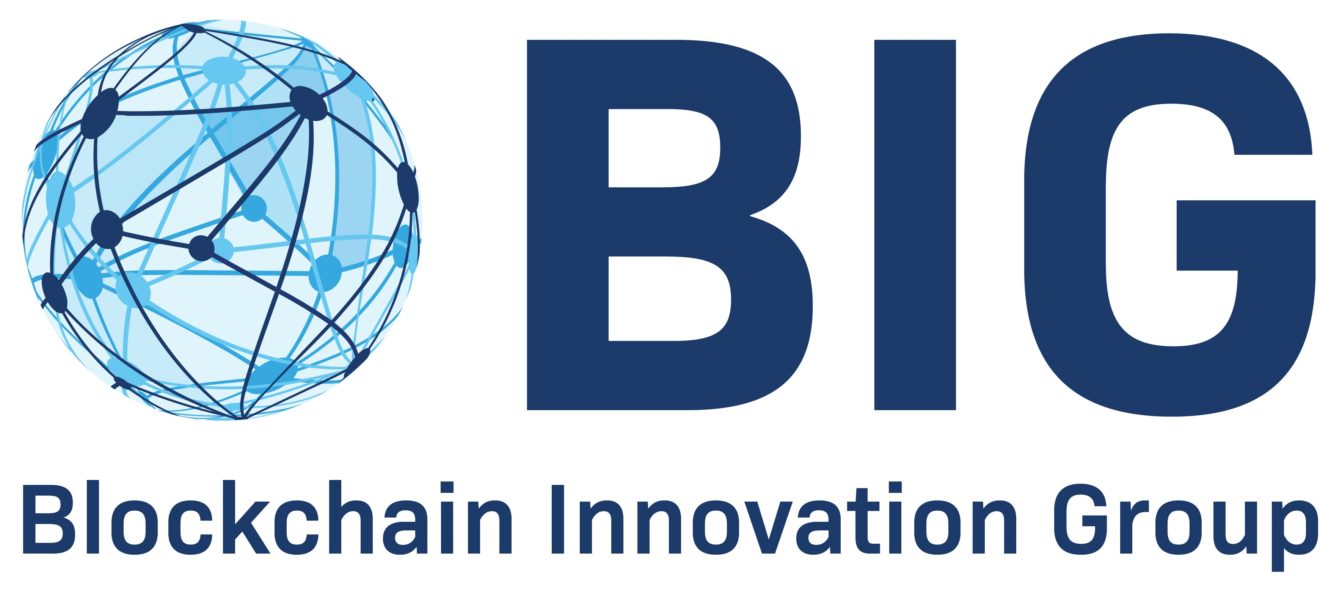 BIG Weekly Newsletter

A Message To The Reader
Welcome to the BIG weekly Newsletter.


This week read about the uses of blockchain (transparency, enhanced accessibility, reduced house edge, anonymity) in the gambling industry, have access to a useful Swiss crypto legal guide and find out how HSBC Bangladesh uses blockchain to import 20,000 tons of fuel oil from Singapore.


GOVERNMENT FUNDING:

The detailed analysis of public funding calls and the in-depth understanding of evaluation criteria can overwhelm companies busy with their daily business. BIG can support the application process.

Click here for more information.


BIG SERVICES
Would you like to know more about our services? BIG can help your business apply for government funding by writing competitive proposals. We can also help you in proving your crypto ownership. We are EXPERTS in these fields with a proven track record for astounding results. See below for more information:
GOVERNMENT FUNDING: The detailed analysis of public funding calls and the in-depth understanding of evaluation criteria can overwhelm companies busy with their daily business. BIG can support the application process with customised services from selecting suitable calls, analysing the critical elements of the call, the establishment of complementary and highly effective consortia, to writing convincing, compelling and competitive proposals. Contact us.
COMPLIANCE - Proving Ownership of Cryptocurrencies: Do you own cryptocurrencies and need to prove that to someone without revealing the Private Key? Or do you need to check if someone really owns the assets they are claiming to hold? Or do you have any questions regarding cryptocurrency inheritances? Click here for more information.
If you are interested in more of our services including Data Protection and C-Level Education, click
here
for more information.
BLOCKCHAIN EDUCATION BASICS
BITCOIN IMPROVEMENT PROTOCOL (BIP)- A Bitcoin Improvement Proposal (BIP) is a standard for proposing changes to the Bitcoin protocol, or in some cases a source for information for the Bitcoin community. Additionally, some BIPs are proposed changes to the BIP process itself.


BIPs can include consensus-critical changes (like soft fork and hard fork protocol upgrades) but also other changes that benefit from coordination across different Bitcoin software implementations, such as changes to the peer-to-peer layer or new backup seed formats.
BLOCKCHAIN HEADLINES
Uses Of Blockchain In The Gambling Industry.
Gambling is one of the most thriving sectors
with
$449.3 billion in 2018, expected to hit $565.4 billion in 2022. Many gaming projects have explored blockchain features like immutability, transparency, and decentralization to transform the experience.
CZ and Vitalik Agree Blockchain-Based Voting Is a Must.
Binance's chief executive Changpeng Zhao or CZ and Ethereum's co-founder Vitalik Buterin are in furious agreement that a new blockchain-based voting system is required to improve democratic processes in the United States. But it won't be as easy to implement as one might think.
Industry experts share with Intelligent CIO Africa how enterprises are adopting Blockchain technology to drive finance and trade on the continent.
REGULATED DIGITAL ASSETS (STO, TRADING, CUSTODY, COMPLIANCE)
A Useful Swiss Crypto Legal Guide.
The

Swiss Crypto Guide

which is a platform providing free guidance for legal questions concerning crypto currencies in Switzerland and is aimed particularly at startups and SMEs, has now gone live.
Australian Senator Says Use Blockchain Technology To Ease Financial Regulatory Burden.
Australian Sen. Andrew Bragg has argued that integrating blockchain technology into the country's financial system could have far-reaching positive consequences. B

lockchain could help Australia rebuild the confidence and trust towards its financial system.
Security Token Volumes Crash By Half For Two Consecutive Months.
The bullish momentum enjoyed by the security token sector in the first three quarters of 2020 has well and truly

subsided, with monthly volume crashing by more than 40% for the second time in a row.
FINANCIAL SERVICES & CENTRAL BANK DIGITAL CURRENCY (CBDC)
Top Five Use Cases For Blockchain In Fintech.
Most banks are now using blockchain technology to create more efficient ways to record data. In 2020, the market share of blockchain in banking was 29.7 percent. Since blockchain allows you to update data in real-time, it's a more cost-effective method to record transactions without intervention.
HSBC Bangladesh Uses Blockchain To Import 20,000 Tons Of Fuel Oil From Singapore.
The

Bangladesh

branch of global banking firm HSBC has conducted the country's first blockchain-based letter of credit transaction on the Contour DLT platform. The transaction was used to

settle

the importation of 20,000 tonnes of fuel oil from United Group's Singapore subsidiary United Mymensingh Power.
Central Bank Digital Currency (CBDC) – Building Together The Future Of Money (And Humanity).
The international debate on central bank digital currency (CBDC) is gaining momentum. And as a result, the world has been sieged by CBDC initiatives stemming from all the parts of the world, that aim to digitalise payments, encourage financial inclusion, improve cross border payments, support fiscal transfer, etc.
CRYPTOCURRENCIES AND DECENTRALISED FINANCING (DeFi)
Swiss Decentralised Exchange Project Hangs in Balance.
The cryptocurrency firm

Lykke

is one of the longest-established Swiss blockchain companies. But it has recently run into financial difficulties. What's going on and what does that mean for the sector?
Cryptocurrency CEO Donated Second-Largest Amount to Joe Biden's Campaign.
Sam Bankman-Fried, the CEO of cryptocurrency derivatives platform FTX, made the second-largest donation to former Vice President Joe Biden's presidential campaign, according to details revealed in

The Wall Street Journal

on Oct. 28.
DeFi on Polkadot: An Alt Chain With Interoperability On The Horizon.
The

Polkadot

blockchain platform only launched its mainnet in May, but it is already pushing to become a major competitive force in the sector. In late August, following a

DOT token redenomination, Polkadot smashed into the top 10 cryptocurrencies, overtaking established altcoins such as

EOS, Litecoin (LTC) and others.
HUMANITARIAN & NOT FOR PROFIT
Sleepy Swiss Town Launches Tezos-Backed Coronavirus Aid Program.
The Swiss town of Wetzikon -- formerly best-known for its idyllic pastures and churches -- launched a blockchain-based program to support small and medium-sized local businesses affected by the Coronavirus pandemic.
RECOMMENDED INDUSTRY REPORTS AND BOOKS
Securities services consist of the end-to-end lifecycle for securities trading in domestic and international markets. This undertaking involves several external parties operating across disparate platforms. These data silos delay trades, cause errors across the holding chain, and increase operational cost and risk for market participants.
Cryptocurrency: The Economics of Money and Selected Policy Issues.
Cryptocurrencies are digital money in electronic payment systems that generally do not require government backing or the involvement of an intermediary, such as a bank. Instead, users of the system validate payments using certain protocols. Since the 2008 invention of the first cryptocurrency, Bitcoin, cryptocurrencies have proliferated.
Digital Assets Custody Standard.
A digital assets custody solution is fundamentally a system that generates secrets and performs computations using said secrets, while preventing their theft and unrecoverable loss.
THE SWISS ROAD TO CRYPTO
PODCAST
In this podcast Didier Borel discovers people in Switzerland playing an active role in crypto and tech. He talks to entrepreneurs, tech innovators and disruptors shaping the future in this country. Switzerland has always played a leading country in banking and recognized the need the espouse innovation early.
CRYPTO VALLEY ASSOCIATION
PODCAST
Sheraz Ahmed hosts the CVA Podcast that brings industry leaders to voice their views on the fast moving blockchain environment.
It gives an overview to all community members, experts and novices alike on the use cases making a real impact, and their vision for the future of this innovative technology!
Tuesday 17th Nov 2020
18:00pm - 20:00pm CET



ONLINE
Wed 20th - Thurs 21st Jan 2021
09:30pm - 18:00pm CEST



ST. MORITZ


SWITZERLAND
Got a question?
Or perhaps a suggestion? We'd love your feedback.
Contact Jatinder Kalsi
- content provider of this Newsletter.