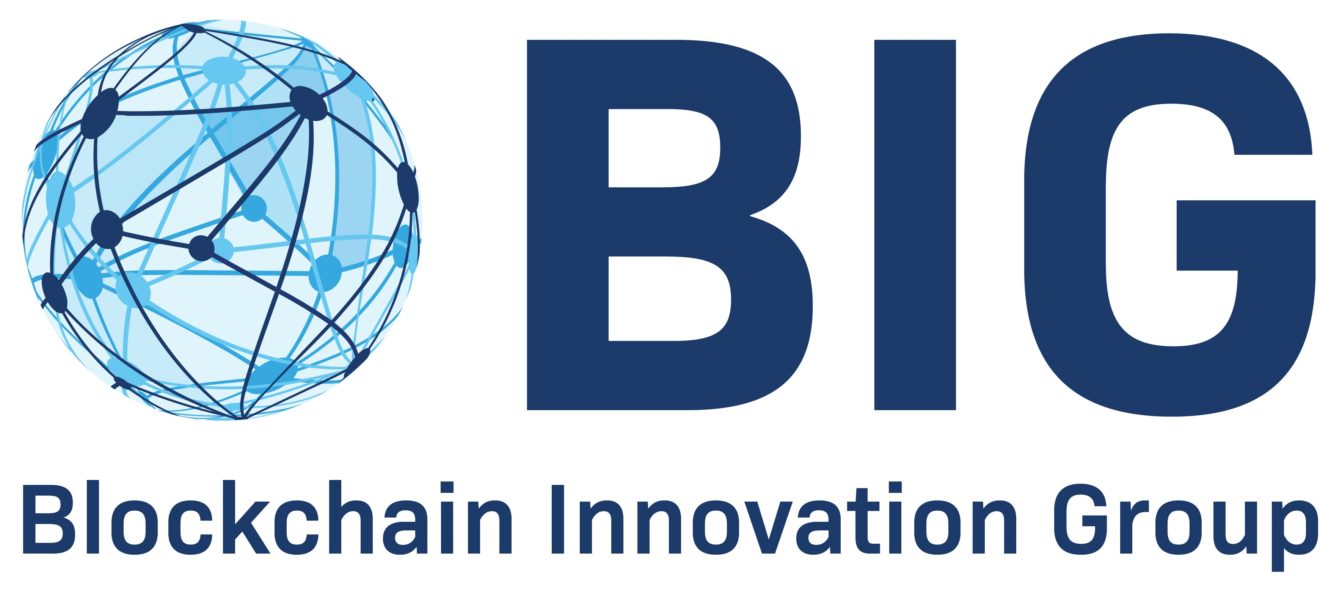 BIG Weekly Newsletter

A Message To The Reader
Welcome to the BIG weekly Newsletter.


This week read about the importance of APIs for blockchain technology, how Bank for International Settlements to issue a PoC CBDC with the Swiss Central Bank before the end of 2020 and the United States is the country of choice for institutional crypto trading service providers.


Each week we focus on Blockchain Education Basics, so you can improve your understanding - this week the topic is Atomic Swap.
CRYPTO OWNERSHIP: Do you own cryptocurrencies and need to prove that to someone without revealing the Private Key? If so, BIG has the right offering for you. Click here for more information.


BIG SERVICES
Would you like to know more about our services? We can help you in proving your crypto ownership. Or perhaps you want to hold a Digital AGM? We are EXPERTS in this field with a proven track record of astounding results. See below for more information:
CRYPTO OWNERSHIP & FORENSIC:
Do you own cryptocurrencies and need to prove that to someone without revealing the Private Key? Or do you need to check if someone really owns the assets they are claiming to hold? In either case we just have the right offering for you. Click
here
for more information.

If you are interested in more of our services including Data Protection and C-Level Education, click
here
for more information.
BLOCKCHAIN EDUCATION BASICS
ATOMIC SWAP - An atomic swap is a

smart contract

technology that enables the exchange of one cryptocurrency for another without using centralized intermediaries, such as exchanges. Atomic swaps can take place directly between blockchains of different cryptocurrencies, or they can be conducted off-chain, away from the main blockchain.
BLOCKCHAIN HEADLINES
The Importance of APIs for Blockchain Technology.
Application Programming Interface (API) is a software intermediary designed to simplify the interactions with applications. APIs help applications talk to each other by retrieving and interpreting data according to the user's demands.
JPMorgan Creates New Unit For Blockchain Projects, Says The Technology Is Close To Making Money.
At

JPMorgan Chase

, the firm's digital currency

JPM Coin

is being used commercially for the first time this week by a large technology client to send payments around the world.
South Korea Telecoms Giant Approved For Digital Certificate Blockchain Wallet.
One of South Korea's leading telecom companies has announced a new

digital wallet

for managing and storing blockchain-issued digital certificates, in a move that could generate widespread uptake of the technology across the country.
REGULATED DIGITAL ASSETS (STO, TRADING, CUSTODY, COMPLIANCE)
Lykke Says Nearing Swiss Regulatory Nod.
Lykke is very close to getting such a license to operate as a securities trader and organized trading facility, founder and CEO

Richard Olsen

wrote in an email to users. He was responding to a report on Swiss finance blog «

Inside Paradeplatz

»

(in German)

claiming the company had sacked most of its staff as of the end of next month.
Fed And Treasury Asks Public For Comment On New Travel Rule For Crypto.
The Federal Reserve, along with the Financial Crimes Enforcement Agency (FinCEN), an agency of the U.S. Treasury, have invited comment on a proposed rule that lowers the threshold on reporting under the Bank Secrecy Act (BSA) from $3,000 to $250 for transactions outside of the United States in what is widely known as the 'Travel Rule.'
Openfinance to be Acquired by INX (STO) Limited.
Openfinance

has been acquired by

INX Limited,

a company that is seeking to build a digital asset issuance and trading platform that is in the midst of a

registered token offerin

g. INX filed a form F-1 registration statement with SEC in 2019 which

was subsequently approved by the regulator.

Between the two platforms, the registered user base would be a combined 10,000 individuals.
FINANCIAL SERVICES & CENTRAL BANK DIGITAL CURRENCY (CBDC)
Bank for International Settlements to Issue a PoC CBDC With the Swiss Central Bank Before the End of 2020.
The Bank for International Settlements (BIS) is reportedly set to issue a

Central Bank Digital Currency

(CBDC) at the Proof of Concept (PoC)stage in conjunction with the Swiss National Bank.
India Will Soon Have Crypto 'Banking' at 22 Physical Locations.
India's digital assets space continues to see rapid development, with the latest news from the subcontinent being cryptocurrency financial services offered at physical branches.
China's Central Bank Lays Regulatory Foundation for CBDC.
China's central bank, the People's Bank of China (PBOC), published a draft law this Friday that aims to provide regulatory framework and legitimacy for a forthcoming central bank digital currency (CBDC), the digital yuan.
CRYPTOCURRENCIES AND DECENTRALISED FINANCING (DeFi)
United States is The Country of Choice For Institutional Crypto Trading Service Providers.
In a survey of institutional cryptocurrency trading service providers, The Block Research team has

found

that a majority of them, approximately 61%, are based in the United States.
North Korea's Financial Services Commission Unsure of Its Cryptocurrency Mandate.
The agency, which is supposed to be in charge of the supervision of cryptocurrencies, recently asked which ministry is responsible for dealing with challenges associated with the theft of cryptocurrencies in the country.
DeFi Still Needs a Silk Road Moment.
Mainstream criminal adoption would prove that decentralized finance (DeFi) is building tools with real utility, because if there's any one group that is both underserved in its access to sophisticated financial products and willing to pay huge premiums to acquire them, it's criminals.
HUMANITARIAN & NOT FOR PROFIT
Mysterious 'Robin Hood' hackers donating stolen money.
A hacking group is donating stolen money to charity in what is seen as a mysterious first for cyber-crime that's puzzling experts. Darkside hackers claim to have extorted millions of dollars from companies, but say they now want to "make the world a better place".
RECOMMENDED INDUSTRY REPORTS AND BOOKS
Views differ on bitcoin, but few doubt the transformative potential of Blockchain technology.

The Truth Machine

is the best book so far on what has happened and what may come along. It demands the attention of anyone concerned with our economic future. --Lawrence H. Summers, Charles W. Eliot University Professor and President Emeritus at Harvard, Former Treasury Secretary
Cryptocurrency: The Economics of Money and Selected Policy Issues.
Cryptocurrencies are digital money in electronic payment systems that generally do not require government backing or the involvement of an intermediary, such as a bank. Instead, users of the system validate payments using certain protocols. Since the 2008 invention of the first cryptocurrency, Bitcoin, cryptocurrencies have proliferated.
Digital Assets Custody Standard.
A digital assets custody solution is fundamentally a system that generates secrets and performs computations using said secrets, while preventing their theft and unrecoverable loss.
THE SWISS ROAD TO CRYPTO
PODCAST
In this podcast Didier Borel discovers people in Switzerland playing an active role in crypto and tech. He talks to entrepreneurs, tech innovators and disruptors shaping the future in this country. Switzerland has always played a leading country in banking and recognized the need the espouse innovation early.
CRYPTO VALLEY ASSOCIATION
PODCAST
Sheraz Ahmed hosts the CVA Podcast that brings industry leaders to voice their views on the fast moving blockchain environment.
It gives an overview to all community members, experts and novices alike on the use cases making a real impact, and their vision for the future of this innovative technology!
Thursday 29th Oct 2020
17:00pm - 19:00pm CET



ONLINE
Wed 20th - Thurs 21st Jan 2021
09:30pm - 18:00pm CEST



ST. MORITZ


SWITZERLAND
Got a question?
Or perhaps a suggestion? We'd love your feedback.
Contact Jatinder Kalsi
- content provider of this Newsletter.