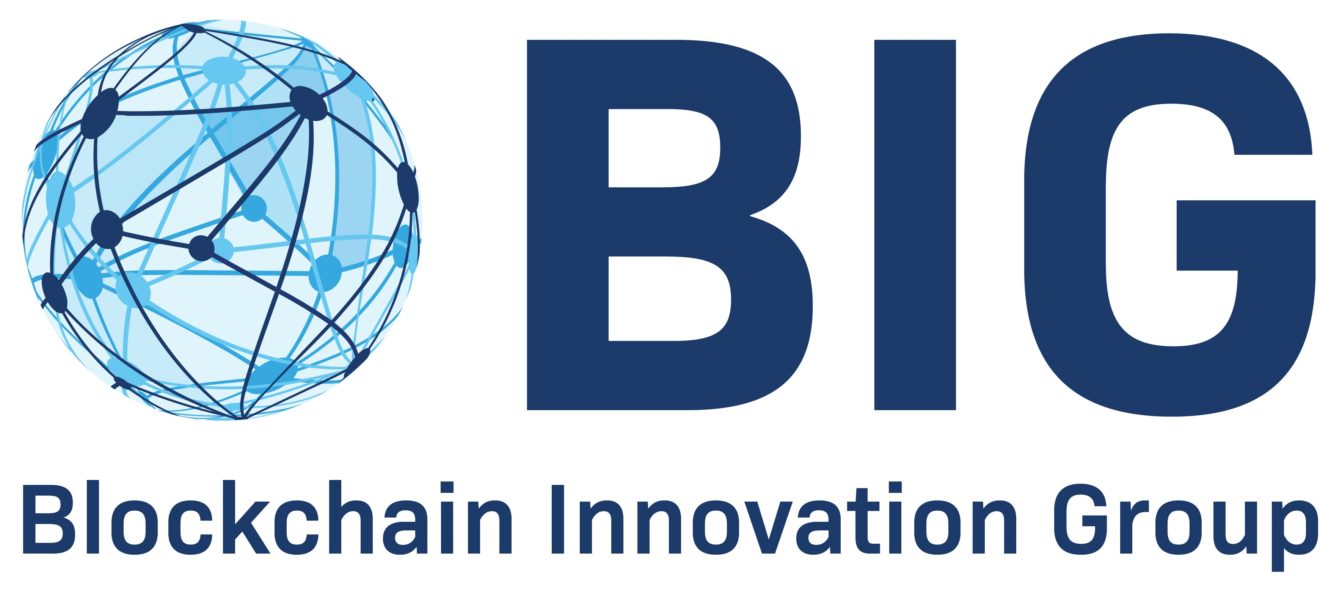 BIG Weekly Newsletter

A Message To The Reader
Welcome to the BIG weekly Newsletter.


This week read about Sberbank Inks Swiss blockchain pact, cryptocurrency ETFs: SEC wants to facilitate tokenized products and will there be a world where blockchain and GDPR peacefully co-exist?


Each week we focus on Blockchain Education Basics, so you can improve your understanding - this week the topic is Aave (LEND).
BIG SERVICES
GOVERNMENT FUNDING: The detailed analysis of public funding calls and the in-depth understanding of evaluation criteria can overwhelm companies busy with their daily business. BIG can support the application process with customised services from selecting suitable calls, analysing the critical elements of the call, the establishment of complementary and highly effective consortia, to writing convincing, compelling and competitive proposals. Contact us.
CRYPTO OWNERSHIP & FORENSIC:
Do you own cryptocurrencies and need to prove that to someone without revealing the Private Key? Or do you need to check if someone really owns the assets they are claiming to hold? In either case we just have the right offering for you. Click
here
for more information.

If you are interested in more of our services including Data Protection and C-Level Education, click
here
for more information.
BLOCKCHAIN EDUCATION BASICS
Aave - (LEND) - Aave (pronounced "ah-veh") is a decentralized cryptocurrency lending platform. In fact, it was the first DeFi lending protocol when it launched its first main net as ETHlend in 2017 (this was before DeFi was even a thing!).


Aave allows users to lend and borrow cryptocurrencies in a decentralized and trustless manner. Simply put, there is no middle-man involved and no Know Your Customer (KYC) or Anti Money Laundering (AML) documentation is required to use the platform.


In a nutshell, lenders deposit their funds into a "pool" from which users can then borrow. Each pool sets aside a small percentage of the asset as reserves to help hedge against any volatility within the protocol. This also conveniently allows lenders to withdraw their funds at any time.
BLOCKCHAIN HEADLINES
Sberbank Inks Swiss Blockchain Pact.
Russia's largest bank is expanding its commodities activities by partnering with a blockchain platform based in Geneva.

Sberbank's Swiss subsidiary is partnering with Komgo, a Geneva-based start-up which runs a blockchain trade finance platform. The bank has to date financed more than $5 billion worth of commodities.
Chilean Shipping Firms Allowed To Create A Blockchain Platform.
Chilean FNE (National Economic Prosecutor's Office) recently decided to allow nine of the country's maritime cargo shipping firms to join forces and create a blockchain platform. This would be the first venture of this kind in the region, and it will likely significantly improve the shipping process.
Is Blockchain The Solution To Enhancing Baggage Tracking?
According to global statistics
, 24.8 million pieces of checked baggage worldwide were lost in 2018 alone; not only inconveniencing passengers, but also costing the airport transportation industry around $2.4 billion.
CRYPTOCURRENCIES AND DECENTRALISED FINANCING (DeFi)
Cryptocurrency ETFs: SEC Wants to Facilitate Tokenized Products.
The U.S. Securities and Exchange Commission (SEC) wants to facilitate tokenized exchange-traded funds (ETFs), according to chairman Jay Clayton. The agency is collaborating with other U.S. regulators to determine how to regulate different crypto products.
Spain Approves Bill Requiring Cryptocurrency Owners to Disclose Crypto Holdings.
Spain's government has reportedly approved a bill that requires cryptocurrency owners to disclose their crypto holdings and any gains on their assets.
Mainstream DeFi is 'inevitable': US currency comptroller
The U.S acting comptroller of the currency believes the role banks play in society will soon be transformed by crypto assets and DeFi. He predicts that decentralized finance (DeFi) will render many of the financial services offered by banks obsolete, just as email disrupted the postal service.
FINANCIAL SERVICES & CENTRAL BANK DIGITAL CURRENCY (CBDC)
Chinese Banks Stepping up Blockchain Cross-border Trade Financing.
Per

Sina, the Beijing-based

China CITIC Bank, the country's seventh-biggest lender, has become the first domestic bank in mainland China to make use of a blockchain-powered cross-border letter of credit in RMB for a domestic firm.
Bank of Korea in CBDC Talks With Klaytn Public Blockchain.
The Bank of Korea plans to use blockchain or distributed ledger technology (DLT) for its digital won experiments, referring to it as a CBDC ledger. It also outlined a two tier distribution system with banks performing the distribution similar to cash and also dealing with Know Your Customer (KYC) processes.
The Bahamas launches world's first CBDC, the 'Sand Dollar.'
This makes The Bahamas one of the first countries in the world to officially launch a CBDC beyond a pilot program. The Central Bank of the Bahamas has announced the country's "Sand Dollar" — a state-backed virtual currency — is now available nationwide.
REGULATED DIGITAL ASSETS (STO, TRADING, CUSTODY, COMPLIANCE)
Will There Be A World Where Blockchain and GDPR Peacefully Co-Exist?
As we know, GDPR is new regulation. New regulation faces teething issues. This is an unavoidable reality. While many have claimed that blockchain is a solution in need of a problem, Covid-19 has proved a powerful springboard for a surge in blockchain based platforms, designed with the intention of solving pandemic induced problems.
Swiss Gov't Starts Consultation Process For Blockchain Laws.
This is a part of the Swiss government's active interest in promoting blockchain and cryptocurrency. The consultation to create better laws for the blockchain industry comes only a month after the government

amended several existing finance and corporate laws

to incorporate provisions for blockchain technology and DLT.

The blanket ordinance will help the government incorporate these amendments into laws at the federal ordinance level, and the Federal Council aims to put these laws into force starting in August 2021.
HUMANITARIAN & NOT FOR PROFIT
Tech for good - How Blockchain Is Used To Transform The Lives Of People In Marginalised Communities.
Three projects introduced to support marginalised communities around the world demonstrate just how powerful a technology blockchain can be in enabling quick, secure and private transactions that transform people's lives for the better.
RECOMMENDED INDUSTRY REPORTS AND BOOKS
In the space of a few years, Bitcoin has gone from an idea ignored or maligned by almost everyone to an asset with a market cap of more than $12 billion. Venture capital firms, Goldman Sachs, the New York Stock Exchange, and billionaires such as Richard Branson and Peter Thiel have invested more than $1 billion in companies built on this groundbreaking technology. Bill Gates has even declared it 'better than currency'.
Blockchain: legal and regulatory guidance report.
Technology underpins innovation in legal services and plays a critical role in driving the post coronavirus recovery across all sectors of the economy. Our research indicates that the adoption of new technologies could reduce the cost of legal services to UK business users by £350 million by 2030, and double productivity growth in the legal sector.
Digital Assets Custody Standard.
A digital assets custody solution is fundamentally a system that generates secrets and performs computations using said secrets, while preventing their theft and unrecoverable loss.
THE SWISS ROAD TO CRYPTO PODCAST
In this podcast we discover people in Switzerland playing an active role in crypto and tech. I talk to entrepreneurs, tech innovators and disruptors shaping the future in this country. Switzerland has always played a leading country in banking and recognized the need the espouse innovation early.
INVEST LIKE THE BEST PODCAST
Our mission is to capture and openly share the world's best business and investing knowledge. I speak with investors, founders, and CEOs willing to share some of what they've learned with you.
Wed 20th - Thurs 21st Jan 2021
09:30pm - 18:00pm CEST



ST. MORITZ


SWITZERLAND
Wed 18th - Thurs 19th Nov 2020
09:00am - 18:30pm


Got a question?
Or perhaps a suggestion? We'd love your feedback.
Contact Jatinder Kalsi
- content provider of this Newsletter.