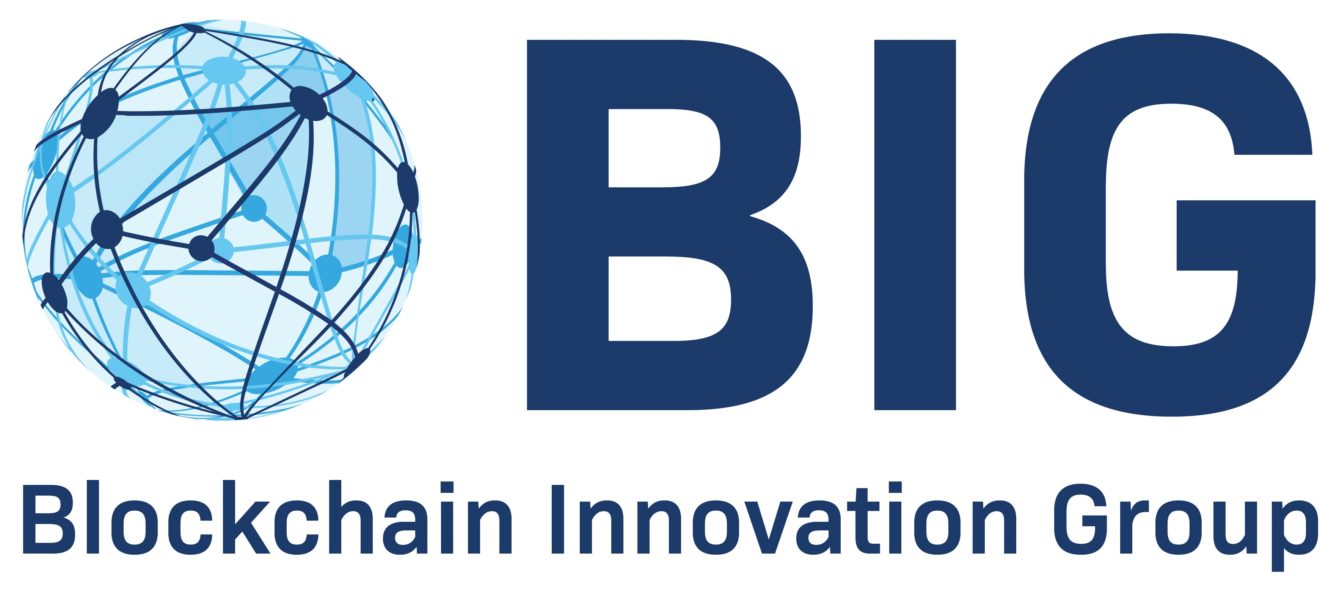 BIG Weekly Newsletter

A Message To The Reader
Welcome to the BIG weekly Newsletter.


BIG is proud to announce that they are officially listed as a EURESEARCH consultant offering first project ideas, proposal submission, project management, project reporting and beyond for start-up companies, read here for more information.


This week read about the industrial internet consortium releases paper on data ownership for blockchain, IIoT, how the Swiss Exchange lists world's first active Bitcoin ETP and why crypto wallet maker Ledger loses 1M email addresses in data theft.


Each week we focus on Blockchain Education Basics, so you can improve your understanding - this week the topic is IOTA.
BIG SERVICES
BLOCKCHAIN EDUCATION BASICS
COMPLIANCE - Proving Ownership of Cryptocurrencies:
Do you own cryptocurrencies and need to prove that to someone without revealing the Private Key? Or do you need to check if someone really owns the assets they are claiming to hold? Or do you have any questions regarding cryptocurrency inheritances? Click here for more information.

If you are interested in more of our services including Data Protection and C-Level Education, click here for more information.
IOTA -

IOTA is a

distributed ledger

designed to record and execute transactions between machines and devices in the Internet of Things (IoT) ecosystem. The ledger uses a

cryptocurrency

called mIOTA to account for transactions in its network. IOTA's key innovation is

Tangle

, a system of nodes used for confirming transactions. IOTA claims that Tangle is faster and more efficient than typical blockchains used in cryptocurrencies. The IOTA foundation, the non-profit foundation responsible for the ledger, has inked agreements with prominent companies, such as Bosch and Volkswagen, to extend the platform's utility among connected devices.
BLOCKCHAIN HEADLINES
Will Blockchain Benefit As Heads Of Google, Facebook, Amazon, And Apple Testify At Antitrust Hearing?
The CEOs of Big Tech firms Amazon, Apple, Facebook, and Google will testify together - at least virtually - in the sixth of a series of hearings in Congress being held by the House Committee on the Judiciary.
Industrial Internet Consortium releases paper on data ownership for blockchain, IIoT.
The Industrial Internet Consortium (IIC) released a

whitepaper

about the control of data where blockchain is part of an industrial IoT (IIoT) solution. The IIC recently merged with the

Trusted IoT Alliance

.
Gaming Industry Use of Blockchain May Lead to Mass Adoption.
Blockchain technology has recently become a phenomenon in various areas of the economy, driving innovation, fostering growth and bringing added value. Among the most noteworthy of these sectors is the gaming industry.
CRYPTOCURRENCIES AND DECENTRALISED FINANCING (DeFi)
Thailand Has Now Licensed 13 Cryptocurrency Service Providers.
Thailand has been growing their licensed cryptocurrency service providers. Regulators have approved 13 crypto businesses to legally operate, including cryptocurrency exchanges, brokers, and dealers.
Swiss Exchange Lists World's First Active Bitcoin ETP.
FiCAS AG Chairman Mattia Rattaggi told CoinDesk his firm will manage a Bitcoin Capital Active ETP's portfolio of up to 15 altcoins as determined by market capitalization, liquidity and the rules of its host exchange, the SIX Swiss Exchange.
Vitalik Says DeFi Users Are 'Underestimating Smart Contract Risk.'
Buterin said that the interest rates are exponentially higher than traditional bank accounts meaning DeFi products are far riskier and have a much higher chance of 'breaking'.
FINANCIAL SERVICES & CENTRAL BANK DIGITAL CURRENCY (CBDC)
Gibraltar Financial Services Commission Grants DLT Licence to Currency.com.
Regulated crypto assets platform

Currency.com

has been awarded a full Distributed Ledger Technology (DLT) licence that will allow Currency.com to utilise DLT to store and transfer crypto assets by the

Gibraltar Financial Services Commission.
Italian banks develop blockchain for bank transactions.
The ABI (Italian Banking Association) successfully integrated R3's Corda blockchain into the Italian banking system. Called "Spunta", the project seeks to improve the interbank transaction reconciliation system —

the result of a collaboration with many Italian banks.
Private Sector Could Bring Value to Future CBDC Launches, Says IMF Official.
A director at the International Monetary Fund (IMF) thinks the private sector could bring value to the technology supporting central bank digital currencies (CBDCs), should they be adopted by nations.
REGULATED DIGITAL ASSETS (STO TRADING, CUSTODY, COMPLIANCE)
The rise of Security Token Offerings (STOs).
At infancy stage, a company would seek financing from a smaller group of sources, namely accredited and early investors. When business is up and running, further financing is usually sought from the larger public.
Crypto Wallet Maker Ledger Loses 1M Email Addresses in Data Theft.
Cryptocurrency businesses are facing increasing challenges as new regulations are introduced globally, which is changing the face of the industry and forcing companies to search for effective solutions.
HUMANITARIAN & NOT FOR PROFIT
Africa-based Zynecoin Officially Launches Website in English, French and Japanese.
African token Zynecoin has announced their
official website
launch in English, French and Japanese to cater to their followers who are native speakers of these languages.
RECOMMENDED INDUSTRY REPORTS AND BOOKS
Blockchain and the General Data Protection Regulation
Blockchain is a much-discussed instrument that, according to some, promises to inaugurate a new era of data storage and code-execution, which could, in turn,stimulate new business models and markets.
Can Blockchain Revolutionise International Trade?
Blockchain's first implementation as the technology underpinning Bitcoin has led many to associate Blockchain with Bitcoin. However, the potential use of Blockchain goes well beyond the world of cryptocurrencies. For some, it is a technology that will change our lives, while for others it is a pipe dream; no technology has stirred up so much debate since the advent of the internet.
In this podcast we discover people in Switzerland playing an active role in crypto and tech. I talk to entrepreneurs, tech innovators and disruptors shaping the future in this country. Switzerland has always played a leading country in banking and recognized the need the espouse innovation early.
Wed 26th Aug 2020
08:00am - 18:00pm CEST



Vaduz


LIECHTENSTEIN
Mon 27th - Tues 28th Aug 2020
09:00am - 18:30pm


Got a question?
Or perhaps a suggestion? We'd love your feedback.
Contact Jatinder Kalsi
- content provider of this Newsletter.