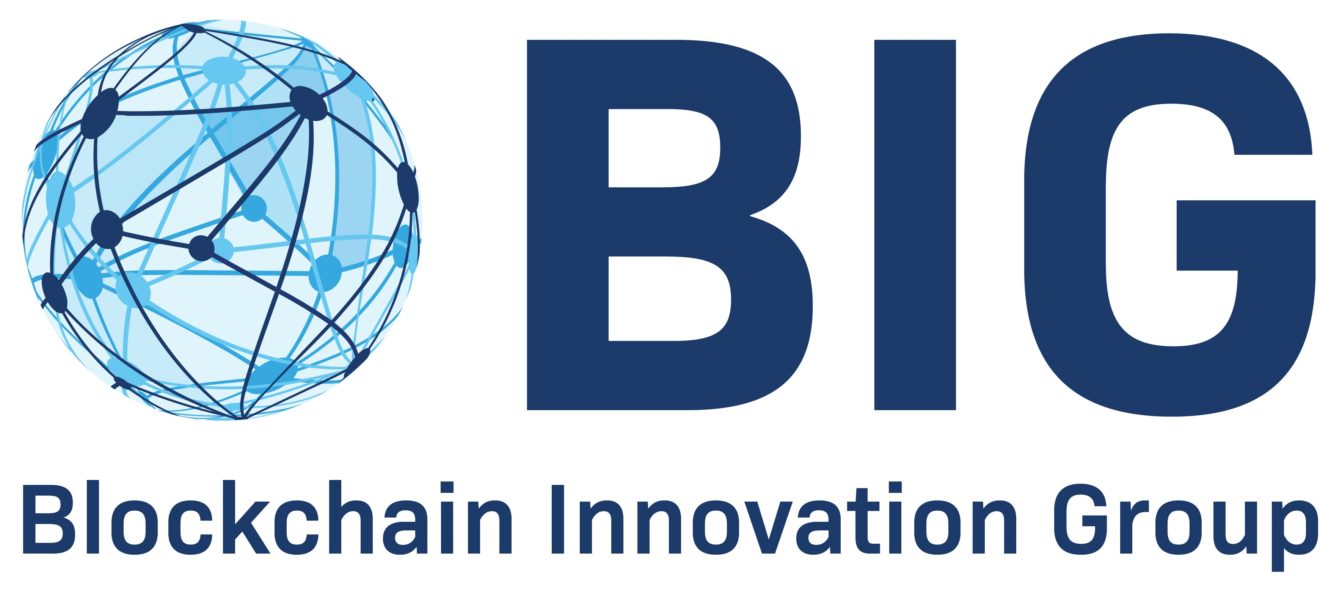 BIG Weekly Newsletter

A Message To The Reader
Welcome to the BIG weekly Newsletter.


This week read about how banks in US can now offer crypto custody services, Alibaba payments subsidiary launches AntChain blockchain solution and why Google, Twitter and Facebook face $600M Lawsuit Over Crypto Ad Bans.


Each week we focus on Blockchain Education Basics, so you can improve your understanding - this week the topic is Fiat Currency.
BIG SERVICES
COMPLIANCE - Proving Ownership of Cryptocurrencies:
Do you own cryptocurrencies and need to prove that to someone without revealing the Private Key? Or do you need to check if someone really owns the assets they are claiming to hold? Or do you have any questions regarding cryptocurrency inheritances? Click here for more information.

If you are interested in more of our services including Data Protection and C-Level Education, click here for more information.
BLOCKCHAIN EDUCATION BASICS
FIAT MONEY -

Fiat money is government-issued currency that is not backed by a physical commodity, such as gold or silver, but rather by the government that issued it. The value of fiat money is derived from the relationship between supply and demand and the stability of the issuing government, rather than the worth of a commodity backing it as is the case for commodity money.
BLOCKCHAIN HEADLINES
Chinese Blockchain Projects Unite to Push Mainstream Adoption Forward.
NEO to partner with China's Blockchain Service Network to overcome major barriers for blockchain adoption. NEO, a project dubbed the "Chinese Ethereum", and the Blockchain-based Services Network, or BSN, are joining forces to push blockchain's mainstream adoption forward.
Alibaba Payments Subsidiary Launches AntChain Blockchain Solution.
Ant Group has launched a new blockchain solution, AntChain, for increased trust and transparency in industrial processes.

AntChain is built on top of Ant Group's blockchain technology combining artificial intelligence, Internet of Things (IoT), secure computation and other technologies.
Why We Shouldn't Have AI Without Blockchain.
As AI continues to permeate the online world, it opens up a Pandora's box of unintended consequences. That's because unleashing AI on the current version of the internet and letting it feed on potentially inauthentic data can lead to devastation.
CRYPTOCURRENCIES AND DECENTRALISED FINANCING (DeFi)
Mastercard expands cryptocurrency program to allow more firms to issue cards on its network.
The company has signed a deal with Wirex that makes the London-based start-up the first "native" cryptocurrency platform to gain principal membership. That means that Wirex can now issue cards on Mastercard's network.
Google, Twitter and Facebook Face $600M Lawsuit Over Crypto Ad Bans.
Corporate giants Google, Twitter and Facebook could soon face the wrath of cryptocurrency business owners in a class-action lawsuit relating to the banning of cryptocurrency-related advertising in 2018.
DeFi protocol Curve locks in more than $300 million on YFI hype.
Curve.fi, a DeFi stablecoin swap protocol, has seen total locked value increase nearly 3x in under a week . The inflows are being driven by the release of YFI, a governance token for the yEarn.finance platform.
FINANCIAL SERVICES & CENTRAL BANK DIGITAL CURRENCY (CBDC)
Loanboox Seeks Disruption with First Bond.
The Swiss start-up recently placed its first bond issue entirely digitally. It is a bid to revolutionize capital markets – and cut out investment banks. Loanboox opened its book for a seven-year green bond for Swiss energy provider Axpo.
Singapore MAS exec says all that's missing for a CBDC is a central bank decision.
The Monetary Authority of Singapore's Chief Fintech Officer Sopnendu Mohanty, spoke about the state of wholesale central bank digital currencies (CBDC) in a webinar hosted by enterprise blockchain firm R3.
Banque De France selects 8 potential partners for CBDC experiment.
France's central bank has picked eight fintech firms to take part in experiments trialing a CBDC. The firms taking part in the experiments include Accenture, HSBC and Seba Bank.
REGULATED DIGITAL ASSETS (STO TRADING, CUSTODY, COMPLIANCE)
Banks in US Can Now Offer Crypto Custody Services, Regulator Says.
The Office of the Comptroller of the Currency (OCC) is letting all nationally chartered banks in the U.S. provide custody services for cryptocurrencies. Any national bank can hold onto the unique cryptographic keys for a cryptocurrency wallet, clearing the way for national banks to hold digital assets for clients.
Can Compliance and AML Software Improve Cryptocurrency Business Sustainability?
Cryptocurrency businesses are facing increasing challenges as new regulations are introduced globally, which is changing the face of the industry and forcing companies to search for effective solutions.
HUMANITARIAN & NOT FOR PROFIT
Implementation of the new global platform for blockchain-based community currencies to boost cash transfer aid: In-depth with the Red Cross and its partners.
The initiative is being delivered by the Norwegian Red Cross, Danish Red Cross, and Kenya Red Cross, together with Innovation Norway, Grassroots Economics Foundation.
RECOMMENDED INDUSTRY REPORTS AND BOOKS
C-Suite Briefing - 5 Blockchain Trends for 2020
Now eleven years on from the mining of the genesis block on the bitcoin network, Blockchain technology's popularity has seen a historic rise and a significant fall. 2020 brings with it an opportunity for the technology to move further away from experimental PoCs and pursue more significant investment for real business-ready solutions.
Can Blockchain Revolutionise International Trade?
Blockchain's first implementation as the technology underpinning Bitcoin has led many to associate Blockchain with Bitcoin. However, the potential use of Blockchain goes well beyond the world of cryptocurrencies. For some, it is a technology that will change our lives, while for others it is a pipe dream; no technology has stirred up so much debate since the advent of the internet.
In this podcast we discover people in Switzerland playing an active role in crypto and tech. I talk to entrepreneurs, tech innovators and disruptors shaping the future in this country. Switzerland has always played a leading country in banking and recognized the need the espouse innovation early.
Wed 26th Aug 2020
08:00am - 18:00pm CEST



Vaduz


LIECHTENSTEIN
Mon 27th - Tues 28th Aug 2020
09:00am - 18:30pm


Got a question?
Or perhaps a suggestion? We'd love your feedback.
Contact Jatinder Kalsi
- content provider of this Newsletter.