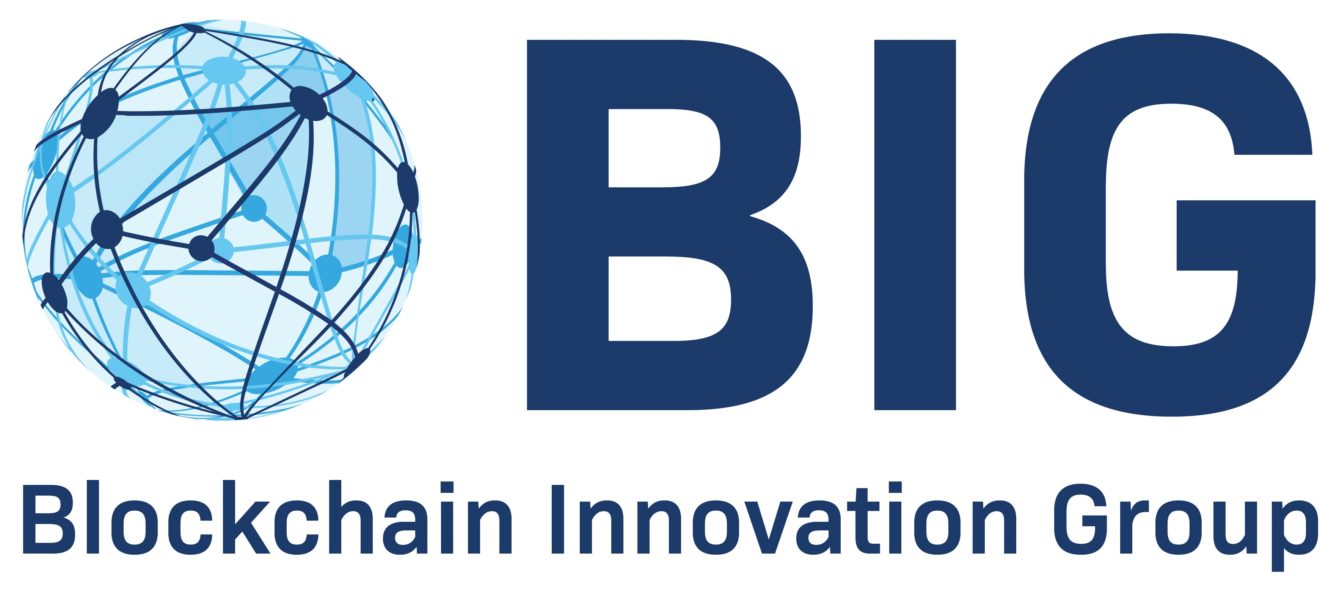 BIG Weekly Newsletter

A Message To The Reader
Welcome to the BIG weekly Newsletter!


This is a very exciting week for us as we have gone live with our new website! We would love your feedback on how you think it looks. We are still finalising some of the content - so bare with us - we are working on making it perfect!


This week read about how Singapore's blockchain payments platform is ready for commercial launch, understanding voting and blockchain in the current pandemic and why the DeFi boom has saved bitcoin from plummeting.


Each week we focus on Blockchain Education Basics, so you can improve your understanding - this week the topic is Blockchain Oracles.

Remember to listen to our Partner Podcasts - A ROCK UNCOVERED

with

Didier Borel! In this week's episode Didier talks about tokenisation with Max Heinzle, founder and CEO of Area2Invest. Their vision is to add a whole new layer to capital markets. They discuss why tokenisation is the future of investing and what problems still exist.


BIG SERVICES
COMPLIANCE - Proving Ownership of Cryptocurrencies:
Do you own cryptocurrencies and need to prove that to someone without revealing the Private Key? Or do you need to check if someone really owns the assets they are claiming to hold? Or do you have any questions regarding cryptocurrency inheritances? Click here for more information.

If you are interested in more of our services including Data Protection and C-Level Education, click here for more information.
BLOCKCHAIN EDUCATION BASICS
BLOCKCHAIN ORACLE - Blockchains and smart contracts cannot access data from outside of their network. In order to know what to do, a smart contract often needs access to in- formation from the outside world that is relevant to the contractual agreement, in the form of electronic data, also referred to as oracles. These oracles are services that send and verify real world occurrences and submit this information to smart contracts, triggering state changes on the blockchain.
BLOCKCHAIN HEADLINES
Singapore's Blockchain Payments Platform Ready for Commercial Launch.
The Monetary Authority of Singapore is ready to deploy its multi-currency blockchain payments project for commercial use.

The payments network will provide an interface for "other blockchain networks to connect and integrate seamlessly."
VeChain becomes founding member of the blockchain consortium of San Marino.
VeChain becomes a founding member of the first blockchain consortium of the Republic of San Marino to introduce the new technology in the country.
In the days of COVID-19, there are new challenges in participating in democracy. There are unique challenges in how people vote. Traditional polling centres must be equipped to support social distancing. In the US, some cities and states are working to consolidate polling locations.
CRYPTOCURRENCIES AND DECENTRALISED FINANCING (DeFi)
Paypal confirms developing cryptocurrency / digital asset capabilities.
Last year the European Commission opened a

consultation

about regulating digital assets and cryptocurrencies. In June, responses were published, including a

letter from Paypal

stating that it has developed capabilities in the sector since withdrawing from Libra.
Major Indian Company TCS Launches Cryptocurrency Trading Solution for Banks' Customers.
Leading Indian IT company, Tata Consultancy Services (TCS), is launching a cryptocurrency trading solution for banks to allow their customers to invest in cryptocurrencies.
DeFi Boom Has Saved Bitcoin From Plummeting.
As noted in prior publications, bitcoin has disappointed many onlookers with muted price action, post-halving, for which

multiple narratives

have taken blame.
FINANCIAL SERVICES & CENTRAL BANK DIGITAL CURRENCY (CBDC)
R3 CEO starts LedgerEdge blockchain platform for corporate bonds
David Rutter, enterprise blockchain firm R3's CEO, has started a corporate bond technology venture.

LedgerEdge

is building a platform and ecosystem for secondary trading in the corporate bond market. According to the firm, $59bn is traded daily with less than a third traded electronically.
Bank of England mulling new digital currency post-Brexit.
Andrew Bailey, the governor of the Bank of England (BoE), has revealed Britain's intention to introduce a central bank digital currency (CBDC) as an economic pillar of life after Brexit. Bailey said a CBDC could be on the agenda in the next few years.
Japanese Government Set to Include CBDC in Official Economic Plan.
The Japanese government is expected to include consideration of a central bank digital currency (CBDC) in its official economic plan. The news comes after announcement that it will start experimenting with the digital yen to check its feasibility from a technical perspective.
REGULATED DIGITAL ASSETS (STO TRADING, CUSTODY, COMPLIANCE)
Seba Opts for Digital Assets Blockchain Partner.
The Zug-based bank said its partnership with Digital Asset Shared Ledger. DASL provides the platform for crypto brokers and banks like Seba to use Corda, a network built by a consortium of investment banks, R3, including UBS and Credit Suisse.
eKYC in Switzerland – An Overview.
With finance and banking rapidly moving online, industry participants are increasingly adopting innovative solutions such as eKYC to provide customers with a seamless, digital-first onboarding experience.
HUMANITARIAN & NOT FOR PROFIT
Blockchain alone can't prevent crime, but these 5 use cases can help tackle government corruption.
Blockchain can serve a unique role in preventing government corruption. Its technology offers a combination of permanent and tamper-evident record keeping, real-time transaction transparency and auditability, and automated smart contract functionality.
RECOMMENDED INDUSTRY REPORTS AND BOOKS
C-Suite Briefing - 5 Blockchain Trends for 2020
Now eleven years on from the mining of the genesis block on the bitcoin network, Blockchain technology's popularity has seen a historic rise and a significant fall. 2020 brings with it an opportunity for the technology to move further away from experimental PoCs and pursue more significant investment for real business-ready solutions.
Can Blockchain Revolutionise International Trade?
Blockchain's first implementation as the technology underpinning Bitcoin has led many to associate Blockchain with Bitcoin. However, the potential use of Blockchain goes well beyond the world of cryptocurrencies. For some, it is a technology that will change our lives, while for others it is a pipe dream; no technology has stirred up so much debate since the advent of the internet.
In this podcast we discover people in Switzerland playing an active role in crypto and tech. I talk to entrepreneurs, tech innovators and disruptors shaping the future in this country. Switzerland has always played a leading country in banking and recognized the need the espouse innovation early.
Wed 26th Aug 2020
08:00am - 18:00pm CEST



Vaduz


LIECHTENSTEIN
Mon 27th - Tues 28th Aug 2020
09:00am - 18:30pm


Got a question?
Or perhaps a suggestion? We'd love your feedback.
Contact Jatinder Kalsi
- content provider of this Newsletter.