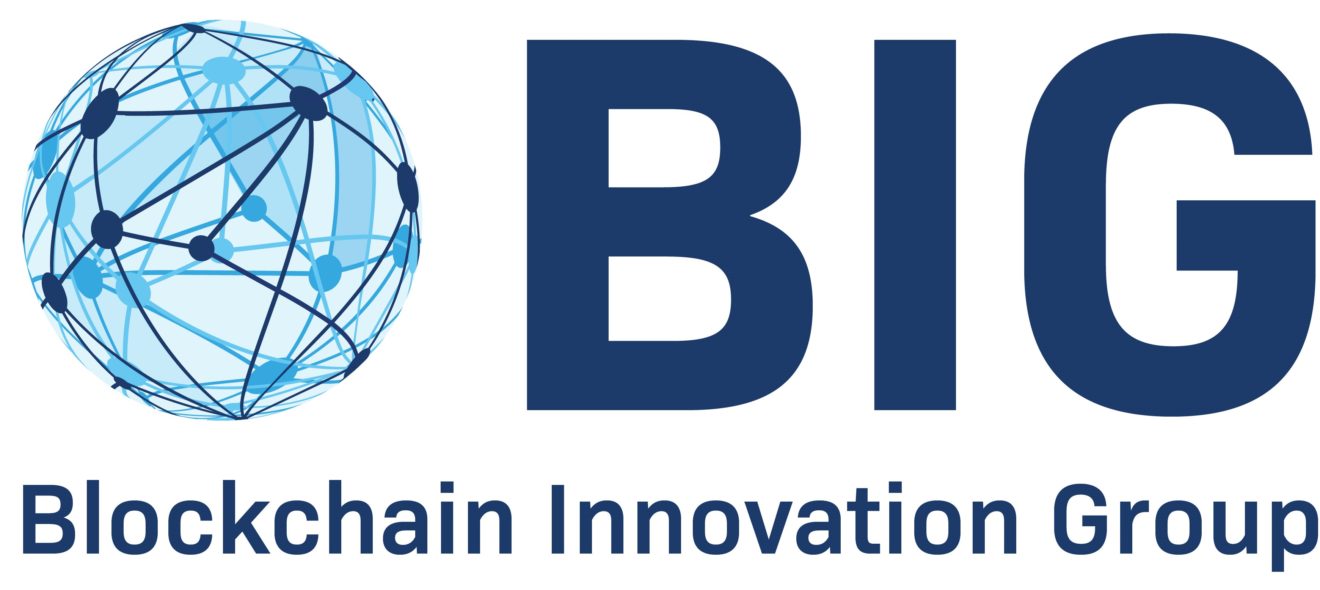 BIG Weekly Newsletter

A Message To The Reader
Welcome to the BIG weekly Newsletter and to our brand new look!

We are delighted to announce the launch of our brand new website.


Our new website provides our visitors a digital platform to access the world of blockchain:
- enabling your business to stay competitive and efficient
- ensuring you are regulatory compliant
- trusted by 20+ companies all over the world
We hope you will find our new website engaging, fresh and insightful.
This week read about how Siemens issues €60m digital bond on public blockchain, why SEC lawsuit against Paxos over BUSD baffles crypto community and how Shopify launches comprehensive Blockchain Suite for merchants.



We offer a free consultation with access to the blockchain insights. Book your free consultation with us
here
.
BIG SERVICES
Do you need to assess, evaluate & plan your business model?
We can develop your business strategy by providing an assessment report, a detailed concept/whitepaper, digital asset and tokenization, establishing project and corporate governance (board, c-level) and localisation services to setup in Switzerland, govern your firm, fundraising support.


We can design your product, service and target operating model (TOM), defining functional and service level requirements, requesting for proposal, evaluate & select service provider, implementing integration, project management, testing and go-live activities.


We can provide you with legal coordination with Lawyers, SRO, Finma, Non-Action letter, support with taxation, compliance, due diligence, risk assessment, support & tools, audit, policy framework and proof of cryptocurrency ownership, compliance workshops.


We can support your operations by establishing a team and leading day to day production activities, engaging specialists to minimize cyber security risks or attacks, providing technical solutions and architecture design, set up and manage IT infrastructure and analyzing the codebase of blockchain platforms and applications to identify vulnerabilities and potential improvements.
Siemens issues €60m digital bond on public blockchain
Siemens

is the latest corporate to venture into digital securities, issuing a €60 million one year bond on the Polygon public blockchain. The legislation supports both centralized ledgers and distributed blockchains.
SEC lawsuit against Paxos over BUSD baffles crypto community
Members of the community argued that people buying stablecoin were not expecting it to go up in value. Crypto community members laid down various theories on the allegations that BUSD is an unregistered security.
Shopify launches comprehensive Blockchain Suite for merchants
Shopify has launched its new

blockchain suite

of products for merchants. This will improve user experience on web3-based stores hosted on Shopify. Merchants can utilize token gating and leverage new features on the expanded wallet ecosystem.
REGULATED DIGITAL ASSETS (STO, TRADING, CUSTODY, COMPLIANCE)
Tokenise Europe 2025 initiative launched by EU, German banking association
Tokenization will drive many opportunities in the emerging

metaverse

, and Europe is home to several major sports companies.

Adidas can benefit for

income from digital footwear.
Will the SEC convince a court Ii's right to label these tokens as securities?
Lawyers have challenged a consequential move from SEC to build a list of crypto tokens it considers unregistered securities. Now the regulator will have to defend the assertion in federal court that the nine tokens tied to the case should be considered securities.
Credit Suisse, Deutsche Bank in Taurus digital assets $65m funding
Taurus platform supports

tokenized securities

and digital currencies, providing custody, asset tokenization, and a FINMA-regulated marketplace for tokenized securities, TD-X.
FINANCIAL SERVICES & CENTRAL BANK DIGITAL CURRENCY (CBDC)
UAE confirms plans for domestic and cross border CBDC
Central Bank of the UAE

unveiled a plan for nine initiatives as part of its Financial Infrastructure Transformation program. A

CBDC

for both domestic and cross border use was one of three initiatives earmarked as part of the first stage.
Indonesia's central bank unveils wholesale CBDC consultation process
Indonesia's central banking regulator Bank Indonesia has announced the start of a consultation process for its CBDC initiative known as Project Garuda.
Britcoin CBDC touted as replacement to cash by Bank of England
The UK plans to impose a cap of between £10,000 to £20,000 for initial digital wallet holdings as it pushes forward with plans to introduce CBDC.
CRYPTOCURRENCIES, DeFi and NFT
The role of cryptocurrency in advancing financial inclusion
Cryptocurrency may provide a solution to this issue by advancing financial inclusion. Cryptocurrencies can be stored and transferred digitally and do not require physical banking infrastructure.
Bernstein says regulatory backlash will lead to more DeFi and offshore crypto
Regulatory overreach will lead to further movement towards decentralized finance apps, built directly on-chain. The main question is whether staking itself is a security, or was it specific to the way in which Kraken offered and marketed the program.
Navigating the NFT space and the future of tokenized assets
From artwork and music to videos and traditional assets, NFTs are a growing space that is capturing the attention of Gen Z investors. There are now many NFT trading platforms available for buying, selling, and trading NFTs.
RECOMMENDED INDUSTRY REPORTS AND BOOKS
A New Intellectual Framework - Connecting the Invisible Dots
This paper aims to set out some relevant ideas for the creation and establishment of a successful Financial DIGITAL MARKET INFRASTRUCTURE provider.
Swiss Digital Asset Market Report 2022
The report helps better understand the thriving digital asset space by assembling the most important facts and figures.
PODCAST SERIES
THE SWISS ROAD TO CRYPTO PODCAST
In this podcast Didier Borel discovers people in Switzerland playing an active role in crypto and tech. He talks to entrepreneurs, tech innovators and disruptors shaping the future in this country.

Switzerland has always played a key role in banking and has recognized the need to foster innovation.
Laura Shin is a crypto/blockchain journalist and host of the Unchained and Unconfirmed podcasts. As a former senior editor of Forbes, she was the first mainstream reporter to cover crypto assets full-time. She gives an overview to all experts and novices alike on the use cases making a real impact, and their vision for the future of this innovative technology!
BLOCKCHAIN ECONOMY LONDON SUMMIT
5th BLOCKCHAIN INTERNATIONAL SCIENTIFIC CONFERENCE ISC
Got a question?
Or perhaps a suggestion? We'd love your feedback.
Contact Rali Hill
- content provider of this Newsletter.